January 13 a number of news agencies of Russia, Germany and the US used the picture with blue bus seats that have bullet holes in them to illustrate the news of Volnovakha terrorist attack. Note, that on January 13 'Zlatoustovka— Donetsk' bus that was moving on H20 way was shelled on the checkpoint near Volnovakha town.
Zerkalo Nedeli illustrated this news piece with a picture of a bus with blue seats.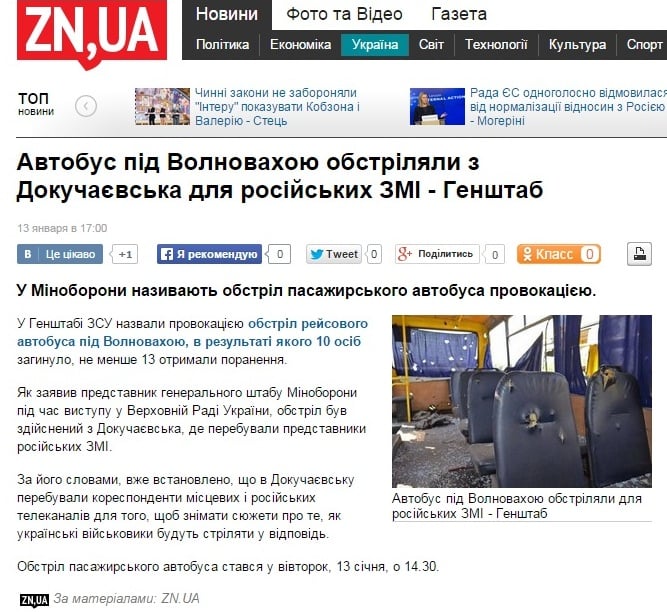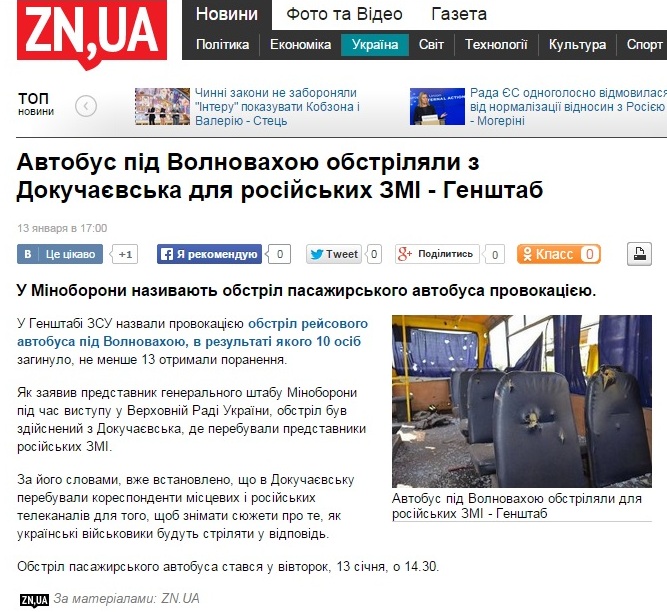 Hromadske tb posted this picture on their Facebook page. It was also used by news e-outlet Inforesist. 1+1 TV-Channel showed it in its news programme (at 1:20):
It was shown by Russian TV-Channel Zvezda:
TV-Channel «Zvezda»
January 13 2015, 17:00
11 people were killed and 18 wounded when the shell hit the bus near Bugas checkpoint, not far from Volnovakha town,  «Interfax-Ukraina» news agency states with reference to the head of Donetsk city administration press service Elena Maliuta..
This picture was used as the illustration for news piece about Volnovakha on DW.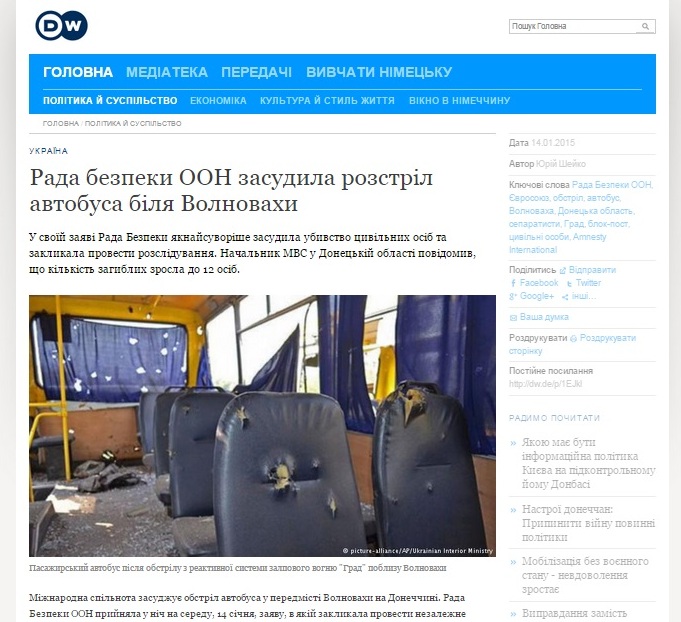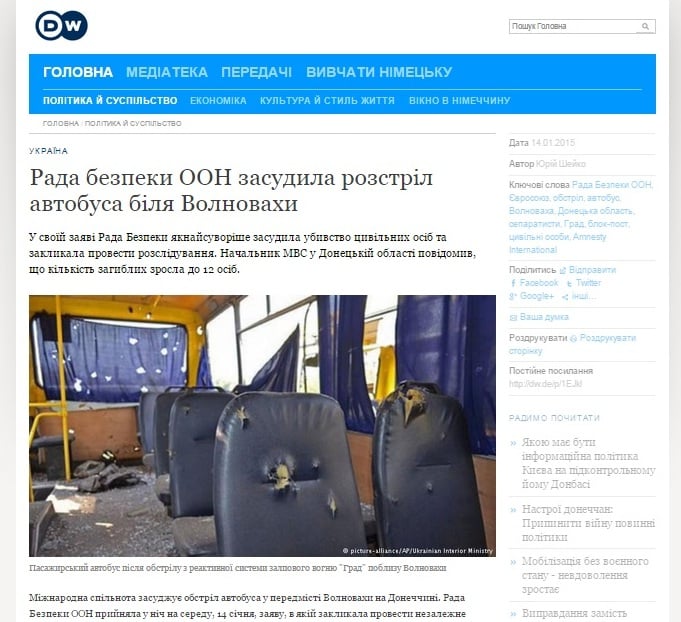 We also found it on VOA website.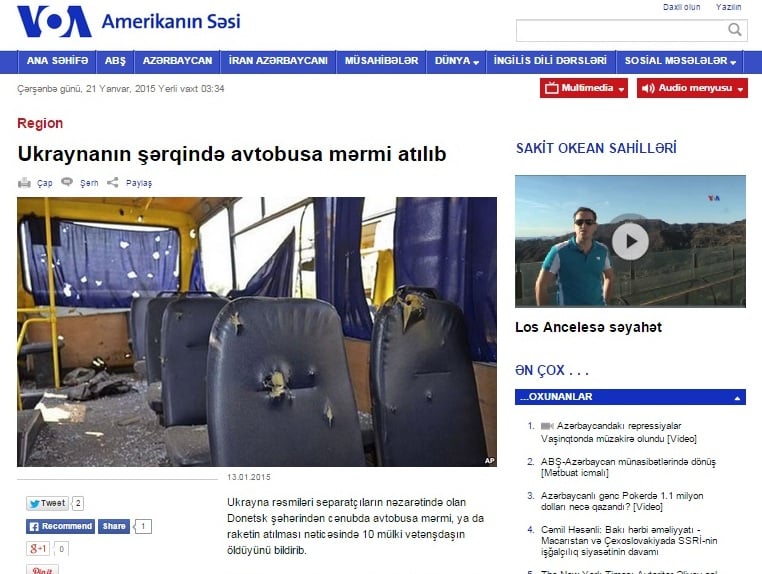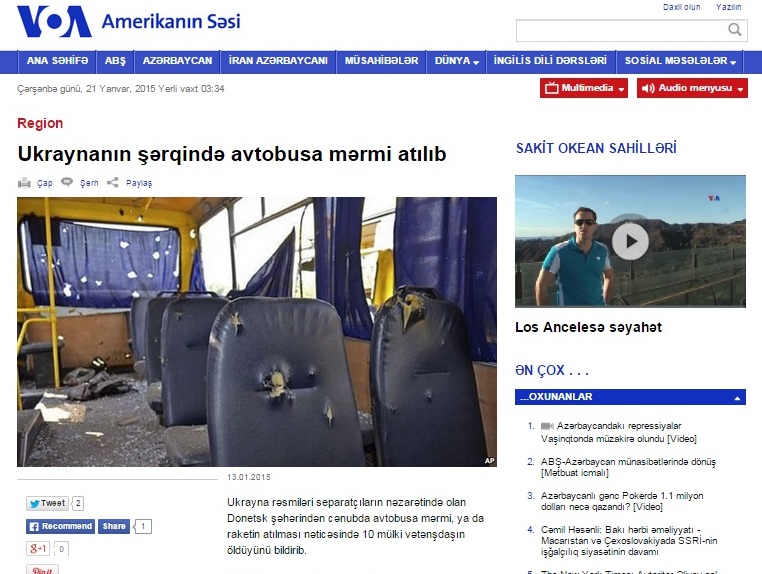 In fact, this picture is from Donetsk, not from Volnovakha. In fact, the picture was taken in August 2014, not on 13 January 2015.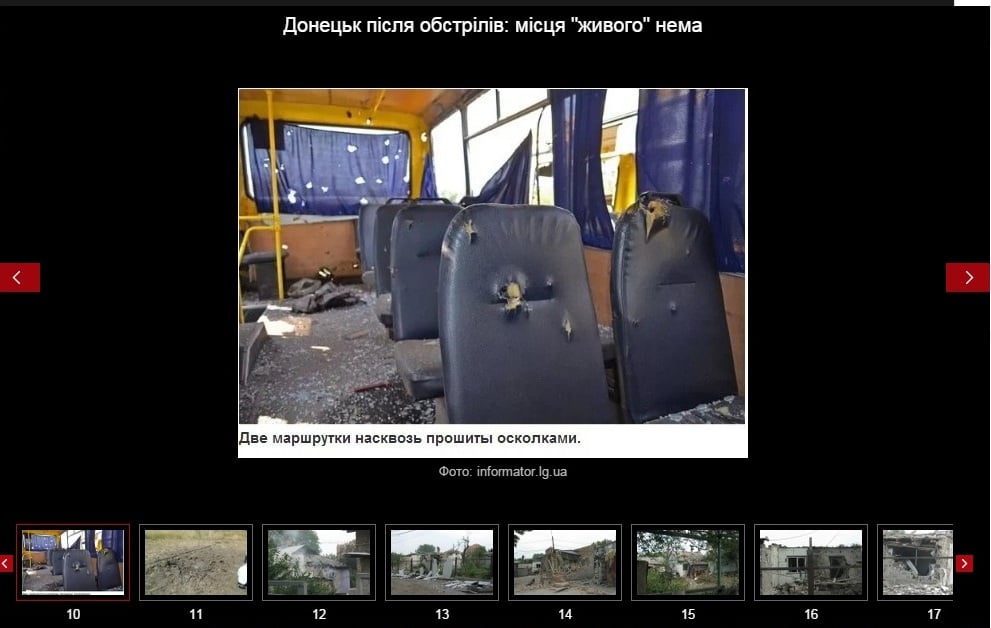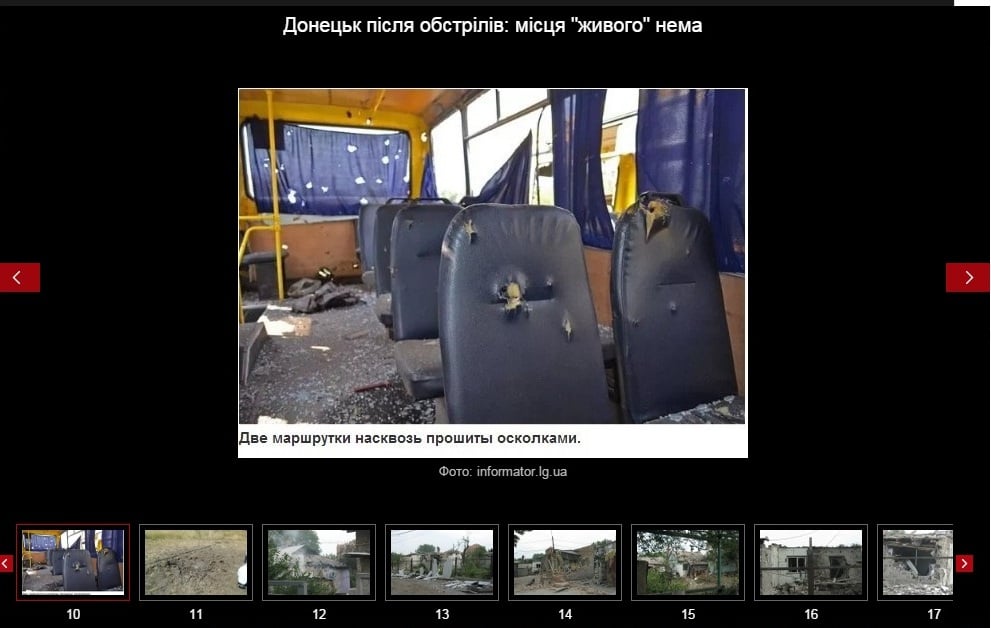 The seats in the shelled bus were gray, which proves the picture was not made on the scene near Volnovakha. It is clearly seen in the video from the cite.
https://www.youtube.com/watch?v=Pj5v58FkIjI
Ukrainian and Russian news agencies did not state the source of the photo, while German DW and American VOA named Associated Press.
AP do not have this picture in public access. We have contacted Ukrainian branch of DW and asked them to clarify, where had the picture of the bus originated from. Their reply was: "We have found out the picture had come from АР photo base. It was provided as a picture from the scene, that is why we used it. We do not know why AP presented the picture this way."
Russian TV-Channel Zvezda had even more things to offer. Besides the aforementioned picture with blue seats, they provided another fake.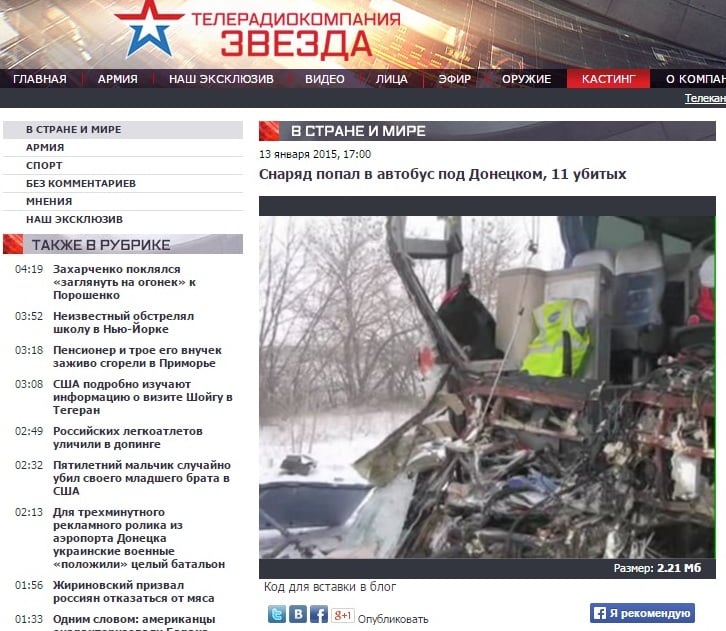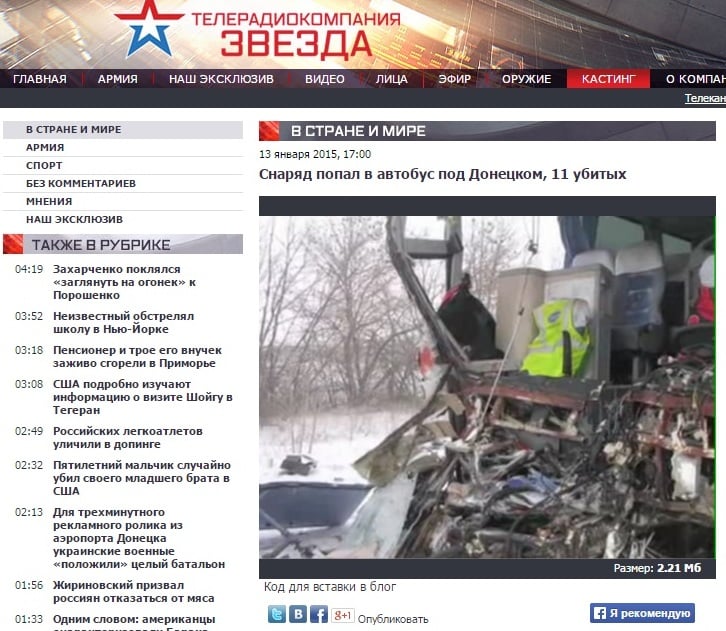 In fact, it is a picture of a car crash dated 2011.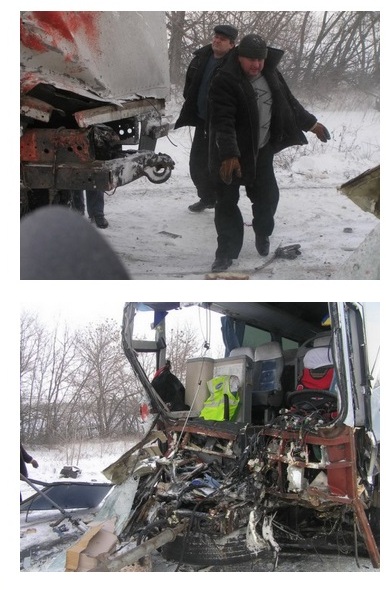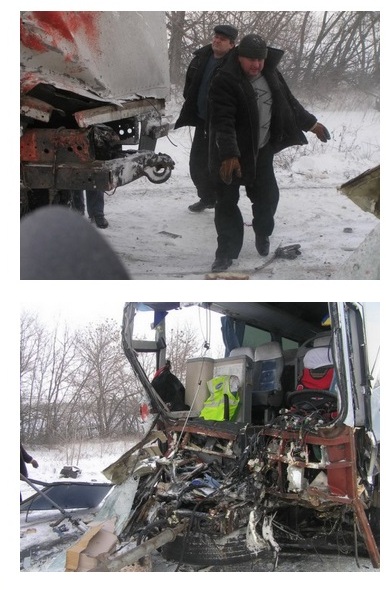 Switching bus photos might seem a minor issue at first sight. 12 civilians were killed and 18 more wounded near Volnovakha. Photos and videos from the scene are important for the investigation and readers, as they allow to understand, what happened, what kind of artillery shelled the bus and who bears the responsibility for the tragedy.