On September 28 scores of Russian media along with their English and Spanish language equivalents reported that Catalonia was planning to recognize the annexed Ukrainian peninsula of Crimea as part of Russia. Some of the publications noted that the recognition would be possible only after Catalonia itself becomes independent.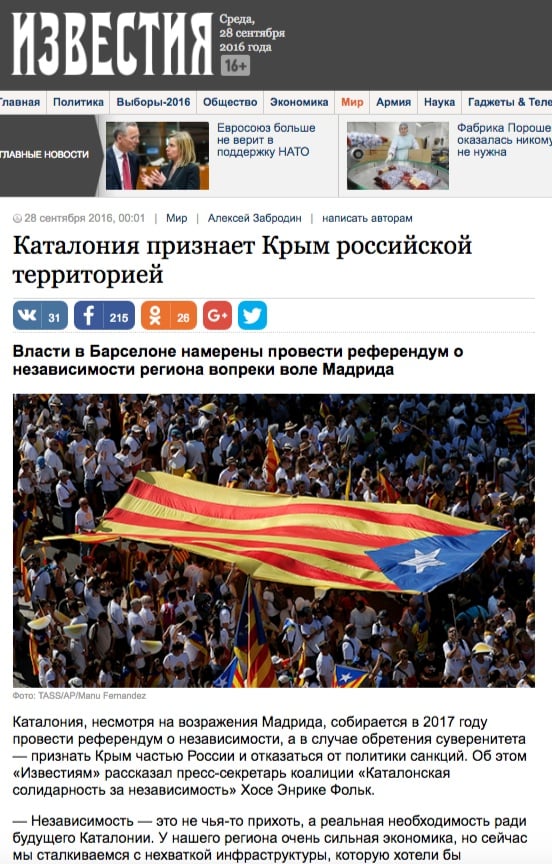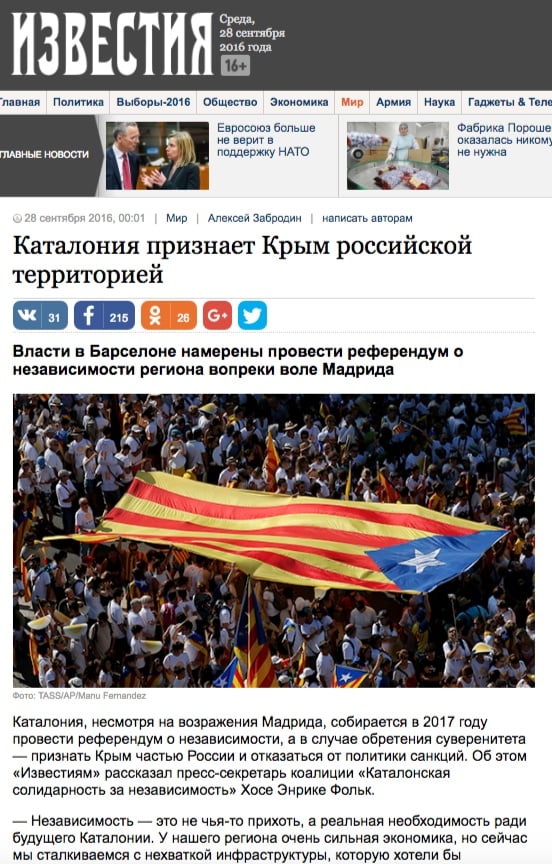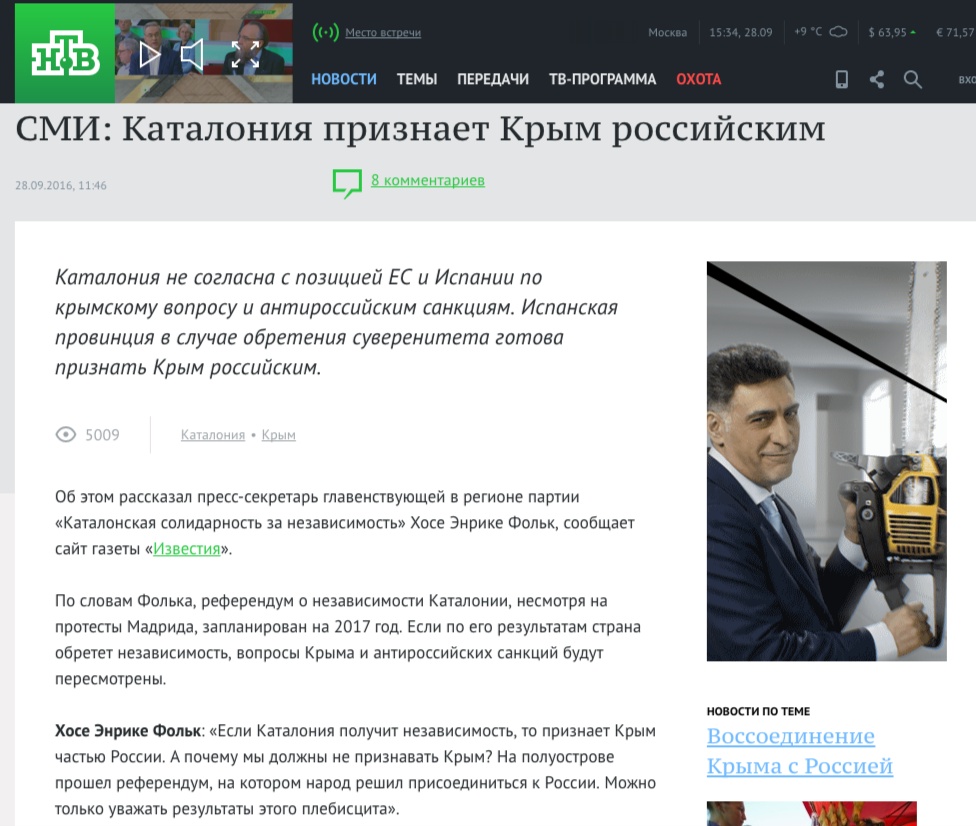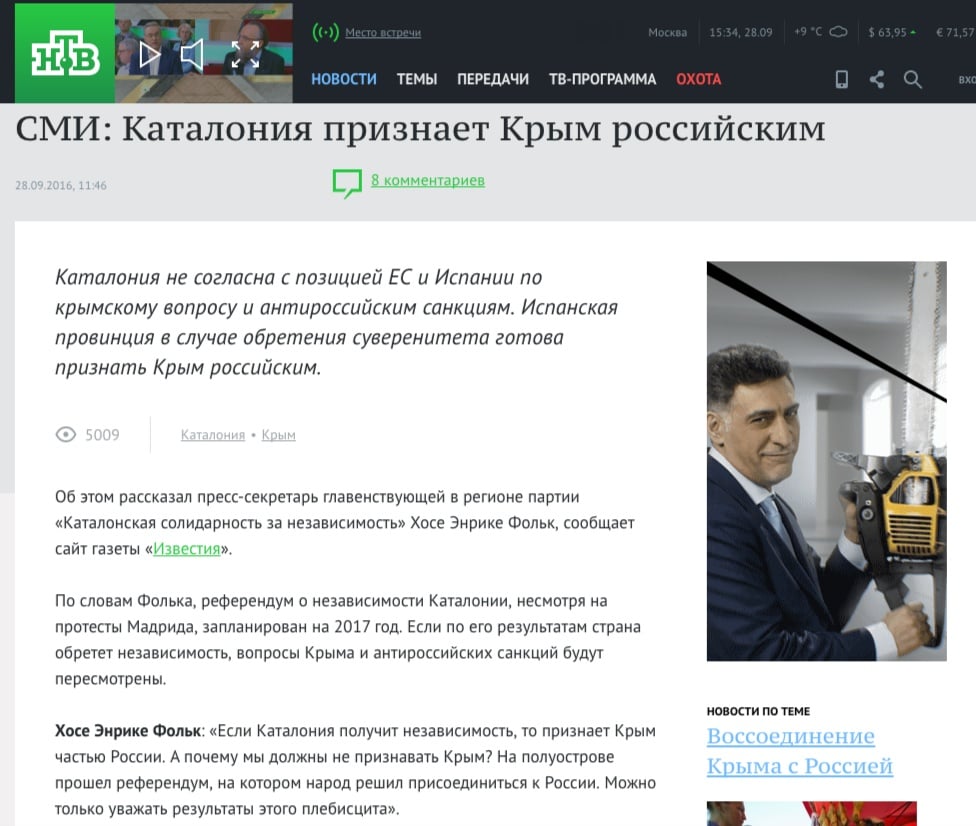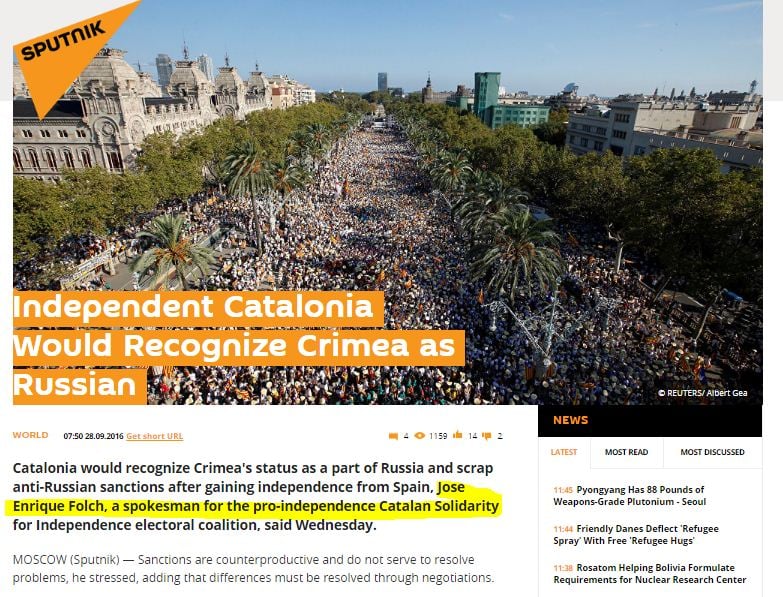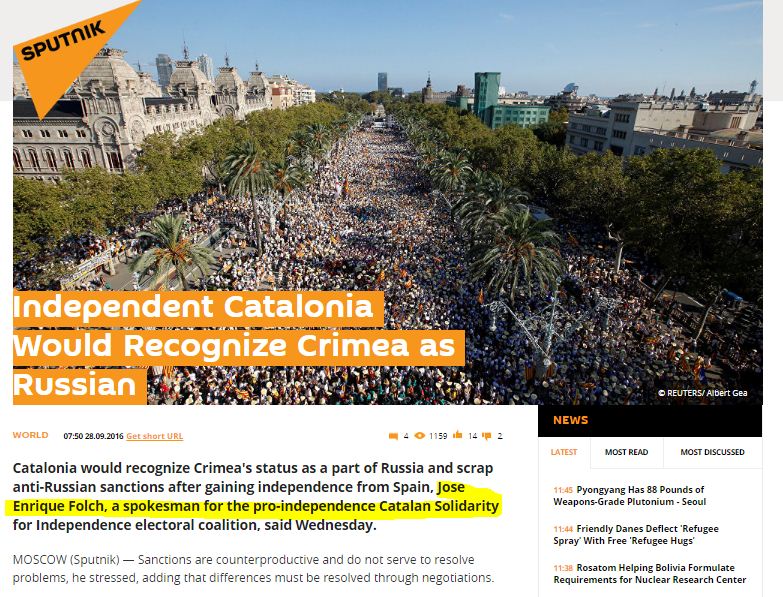 The source for this story is the Russian daily Izvestia, which in turn cites Jose Enrique Folch, a representative of the Catalonian Solidarity for Independence Party, who reassured Izvestia of Catalonia's support for the annexation.
What none of these publications mention is that the Catalonian Solidarity for Independence Party is not even in the Catalonian parliament and therefore does not represent any official position.
Ukraina.ru, Sputnik International, RIA Novosti, Russian military channel Zvezda, Life.ru, Komsomolskaya Pravda, TV Tsentr, Argumenty I Fakty,Hispan TV as well as the Greek publication Elkatros all featured this fake story.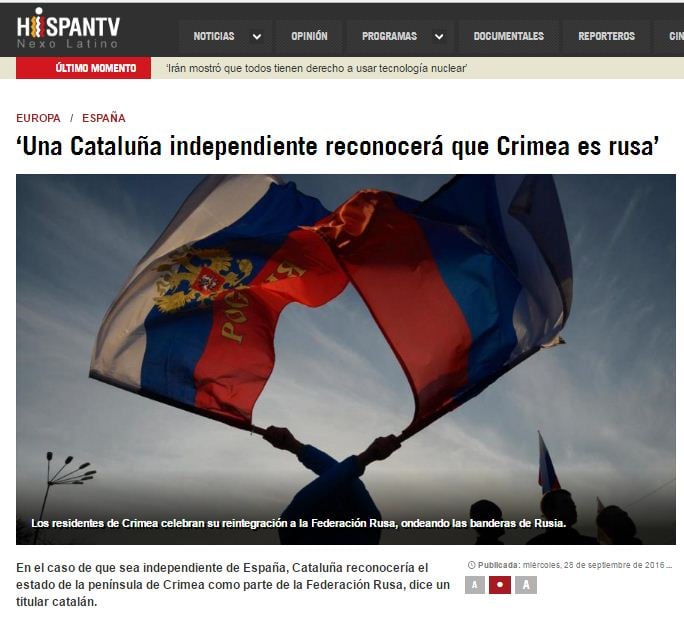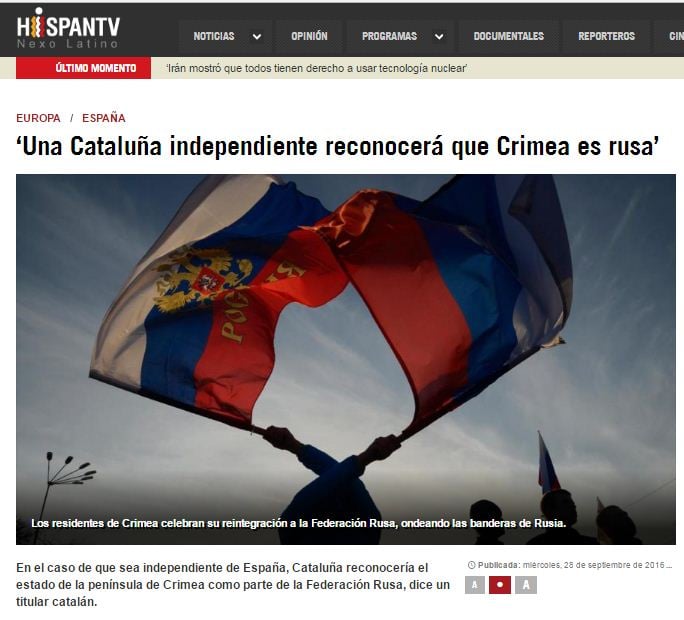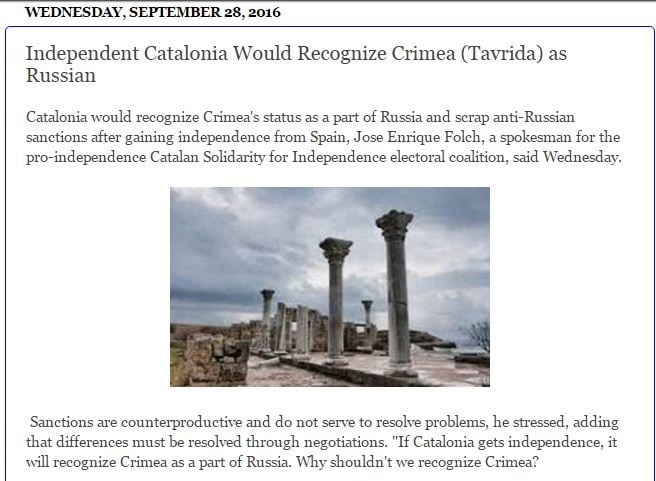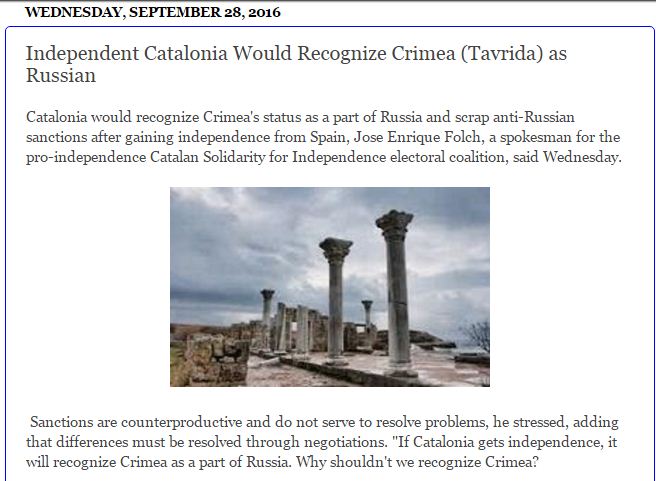 At the end of September Folk attended a global separatist conference held in Moscow.