June 6 12:00 MSK Russian Channel One showed a report about the Ukrainian army eliminating terrorists in East Ukraine.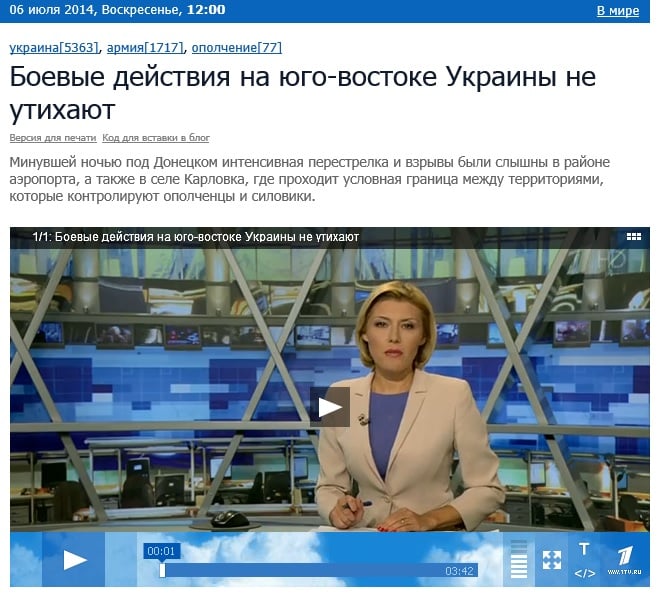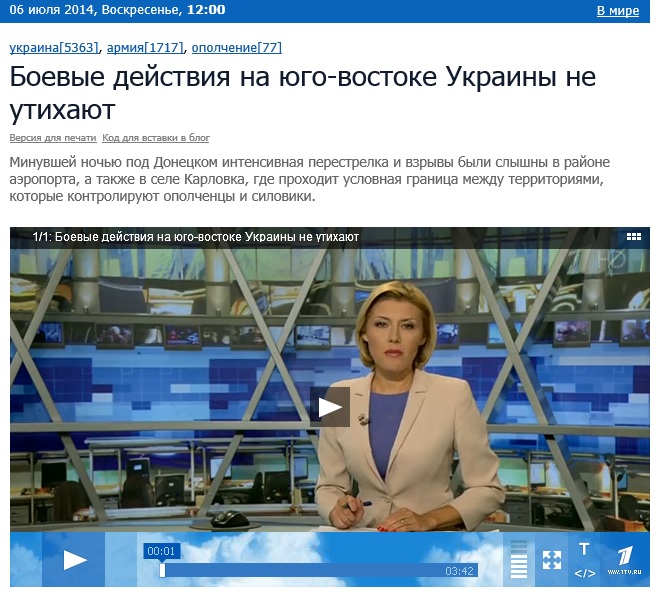 At 2:20 in the video report the journalist tells the Ukrainian forces were unwelcome in Kramatorsk and the locals were trying to drive them out of the city. «The armed vehicles of the Ukrainian army are moving through the centre of Kramatorsk. The locals have blocked one of the streets,» — says the reporter. The video used to illustrate these words was shot by an eyewitness.
Yet, it was shot in Kramatorsk on May 3, not in July.