By taking a comment entirely out of context, separatist and Russian media reported on July 24 that pro-Kyiv Chechens fighting in eastern Ukraine allegedly confessed to the "murders of civilians of Donbas." This information was published by novorosinform.org, novorossia.su, Russkaya vesna-novosti, Patriotic Forces of Donbas, Politnavigator, Ridus, and others.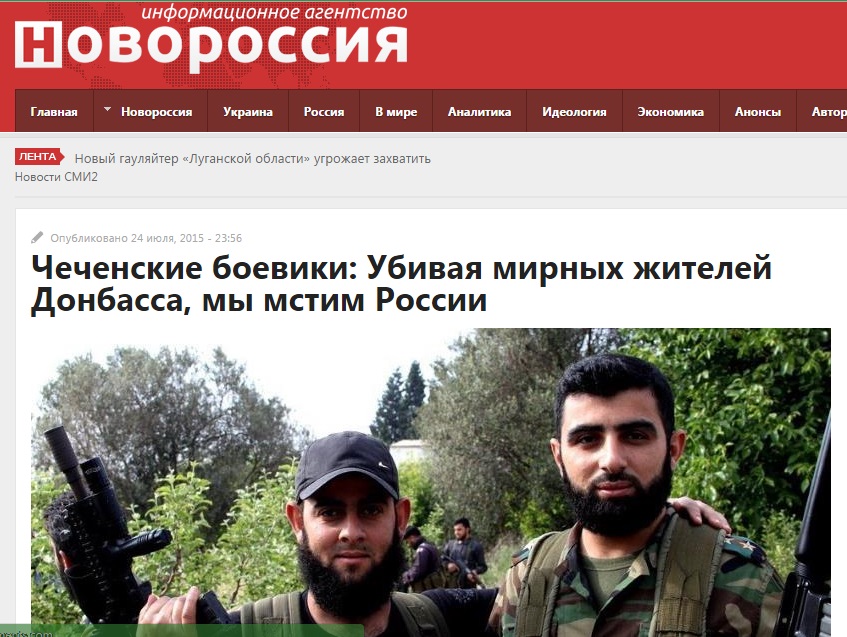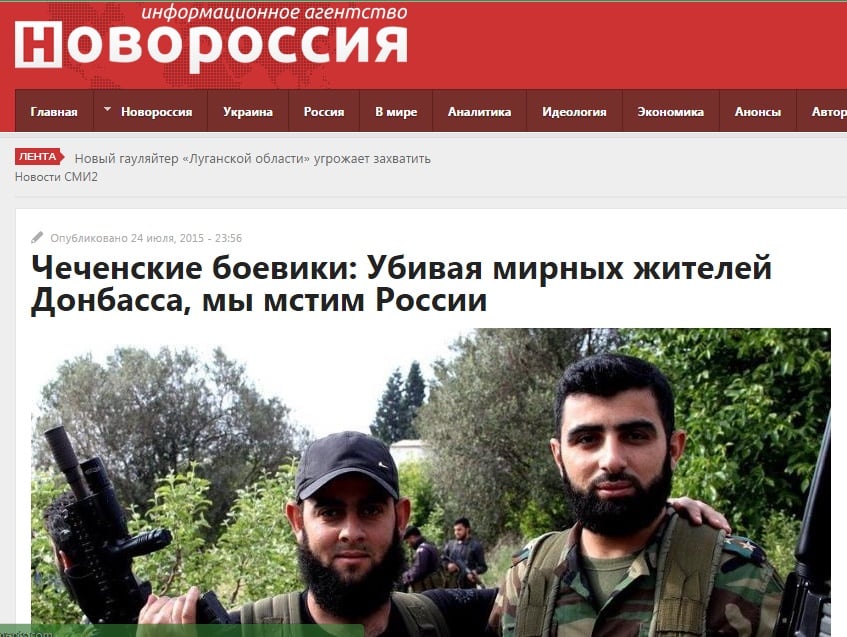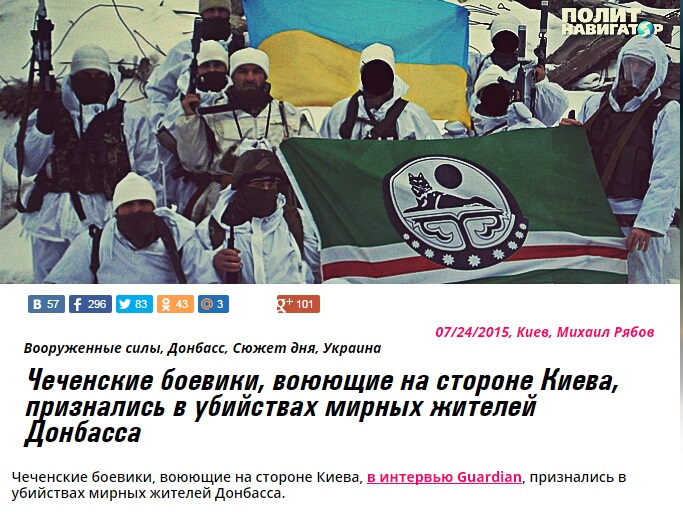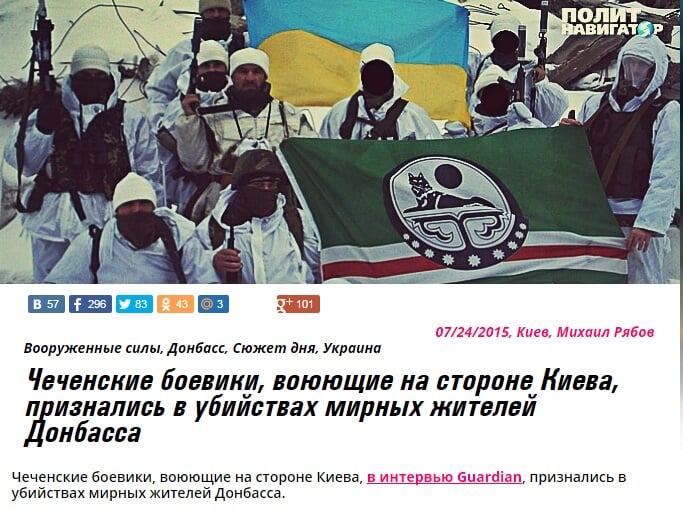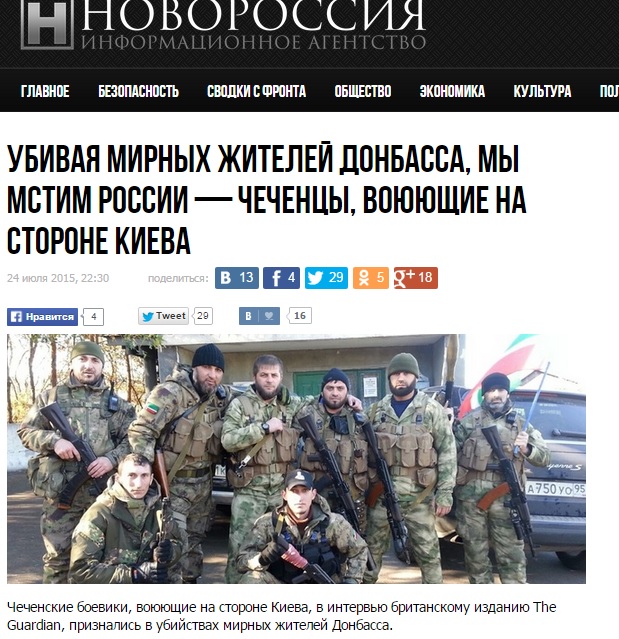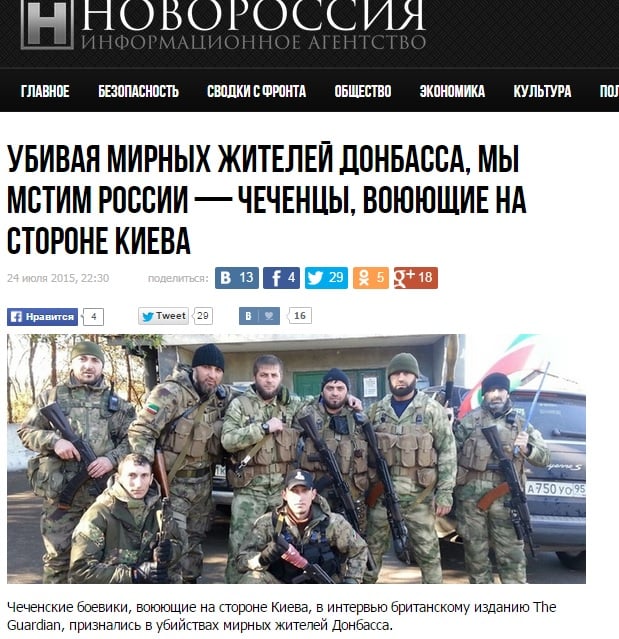 These reports refer to comments made by a Chechen, who introduced himself to Britain's Guardian simply as "Muslim." He is quoted as saying: "You ask us why we killed peaceful people? … We wanted them to feel the same pain that we did when our relatives died."
The actual full quote, however, was not in the context of events in eastern Ukraine, but of earlier terrorist attacks by Chechen fighters in Russia.
This is what The Guardian in fact reported and the actual context of his comments: