On February, 10 shell attacks and volley fire pounded the city of Kramatorsk in the Donetsk region. As a result of the attack, 16 people were killed and more than 60 were injured, according to the Ukrainian President's press service.
The deputy commander of the staff of the so-called DPR, Eduard Basurin, said at a briefing on that same day that it was not possible, on technical grounds alone, for DPR fighters to have been the ones to strike the district of Kramatorsk that suffered from the attack.
RIA Novosti («РИА Новости») and the First Channel («Первый канал») were among the Russian media outlets that covered his comments.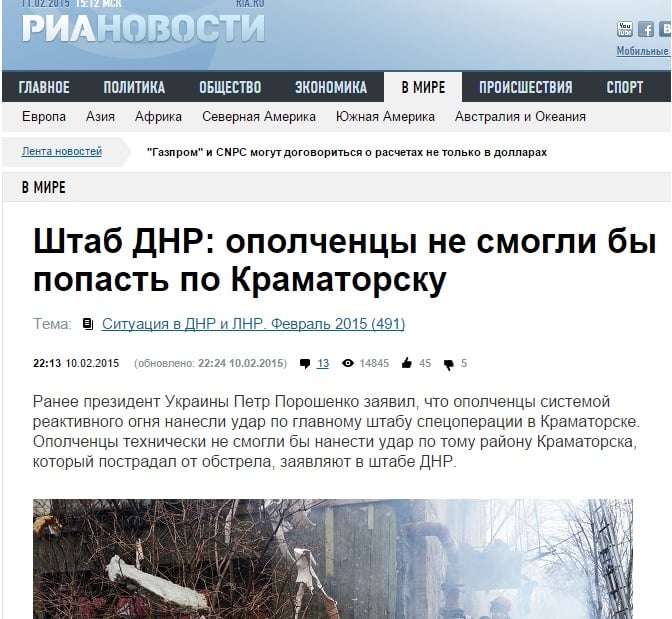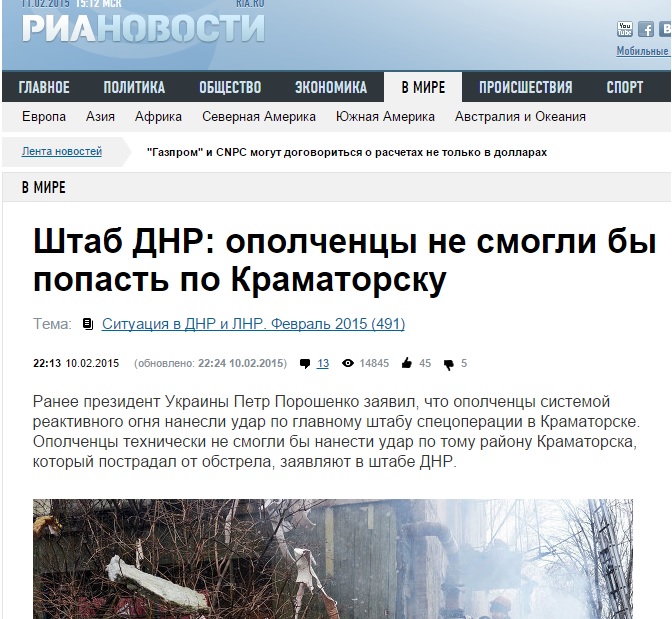 However, experts from the OSCE reported that strikes on Kramatorsk had been inflected by 300-mm shells delivered by the BM-30 Smerch system. The flight range of these shells is up to 70 km. The OSCE report states: "On the basis of supervision of the location, and also according to analysis of images and maps, the mission believes that the attack was conducted from the south and south-east direction."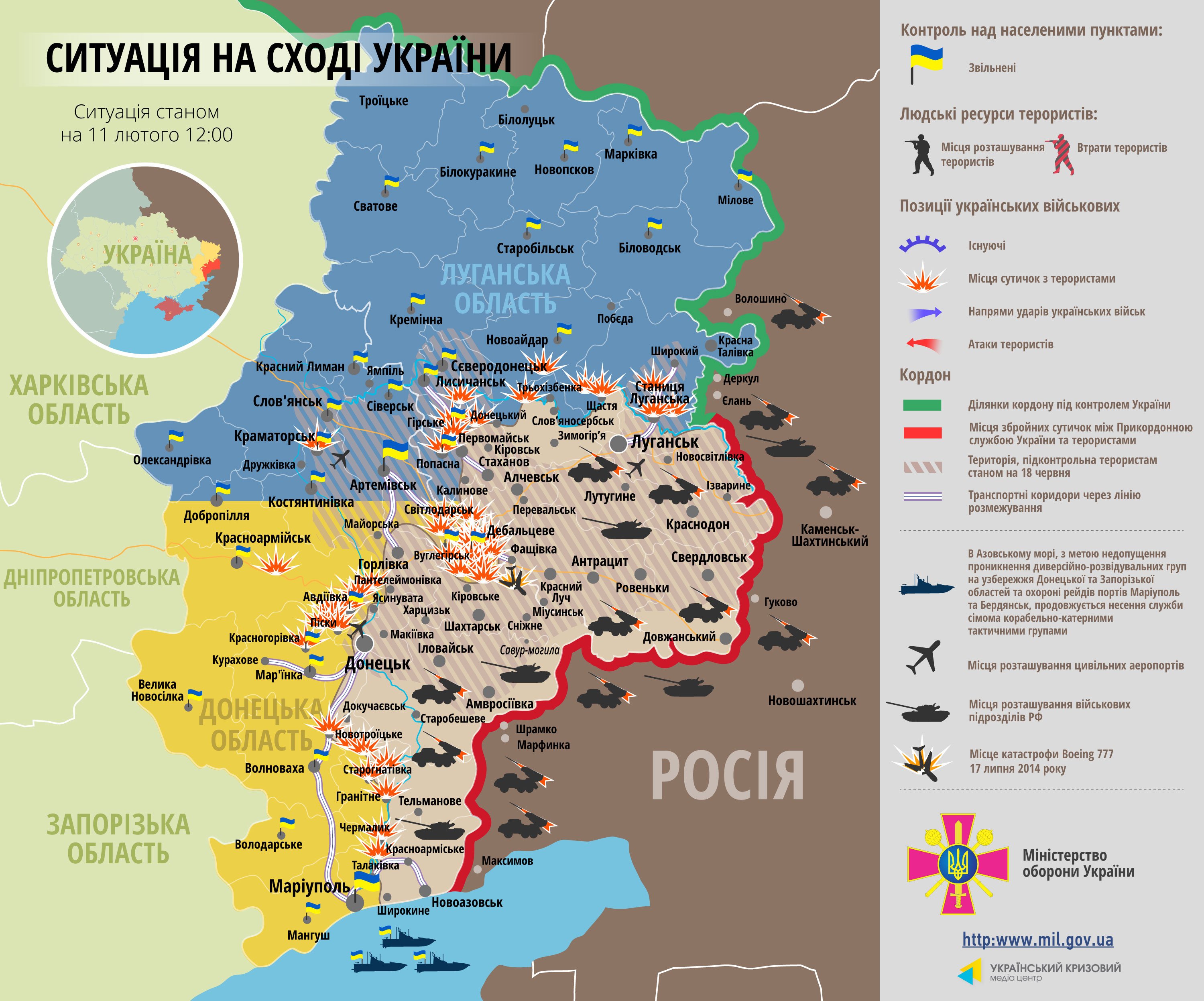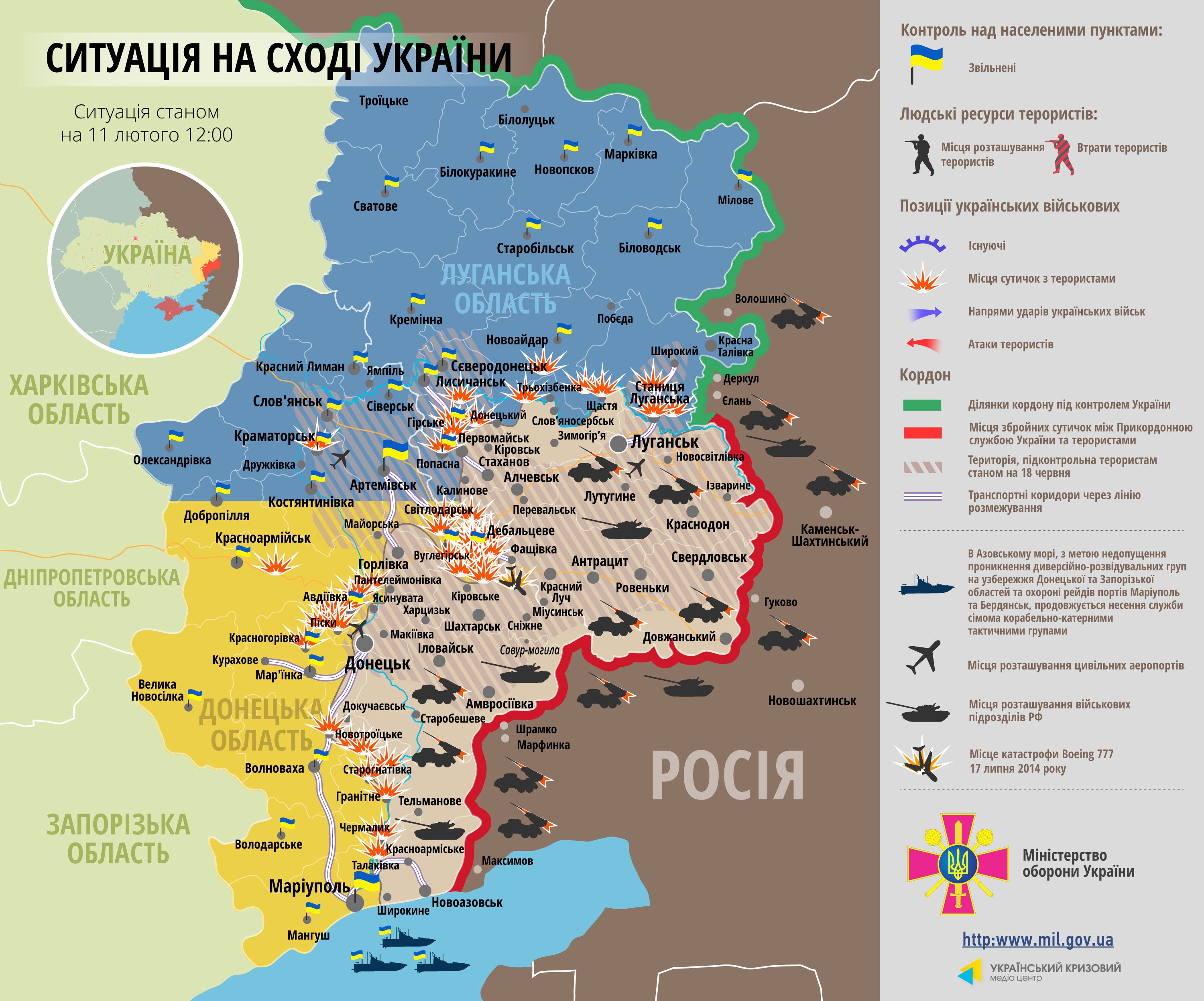 Gorlovka is located 58 km. southeast of Kramatorsk and is under the control of militants. The distance from Makeevka, which is also controlled by the rebels, is 81 km. The distance from Makeevka to Gorlovka, which is on the way to Kramatorsk, is 31 km. On January 23, 2015, a video appeared online that shows a Smerch system being moved across Makeevka.
https://www.youtube.com/watch?v=QwuhjUpJBhE
Later, the governor of Donetsk region, Alexander Kikhtenko, stated that that there is data from Ukrainian intelligence about the presence of four launchers which belong to the so-called militia in Gorlovka.
This means that DPR militants did have the technical resources to attack Kramatorsk at that time.