May 30 the journalist of Inter TV channel Roman Bochkala published on his Facebook page photos of militants of so-called Novorossiya, allegedly training in Crimea. According to the journalist, they were getting ready for the break-through to Donetsk and fighting on the side of separatists.
"These photos were taken in Crimea in the end of April. They were given to me by a Ukrainian patriot, who had managed to penetrate into separatist organization. Now these brave men are in the east of Ukraine. They are fighting for Novorossiya against their former motherland. You can see, they were camping in the mountains. Take note of the Caucasian instructors. First class fighting gear. And not only Russian. It will just suffice to mention American sniper rifle M110. A rhinoceros on the chevrons, similar to those of airsofters, also deserves a notice. Now, as it turns out, terrorists also have such chevrons…" wrote Roman Bochkala.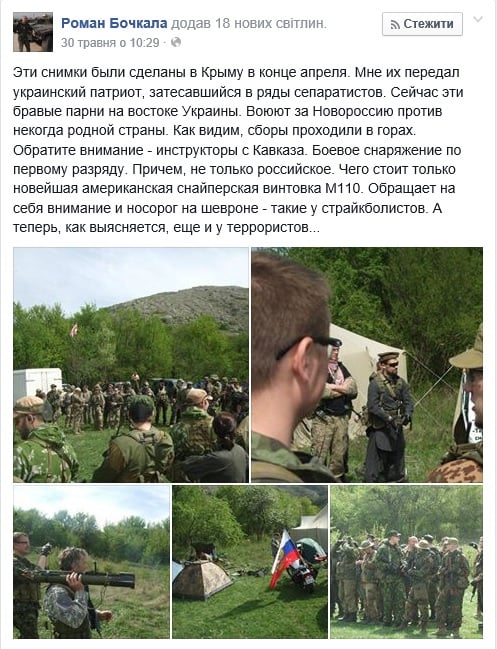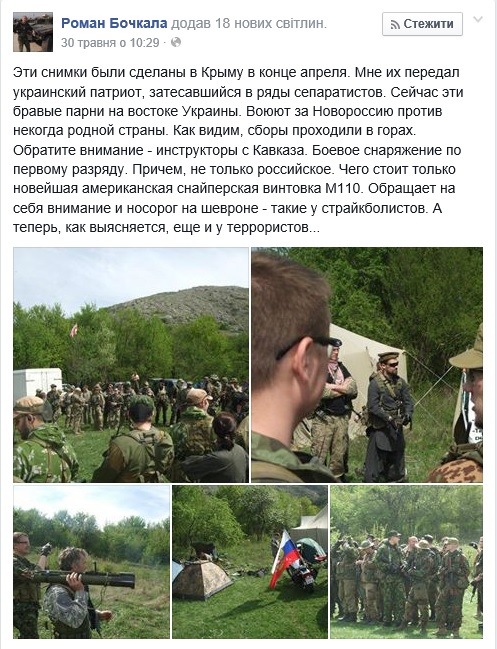 Referring to this post a great number of popular Ukrainian wed-resources wrote news about terrorists training in Crimea. Ukrainian First National TV channel also issued a news item concerning this topic.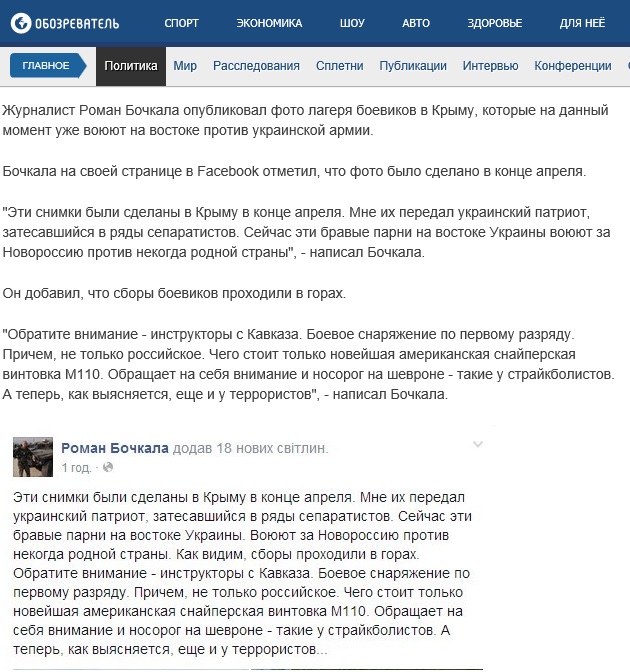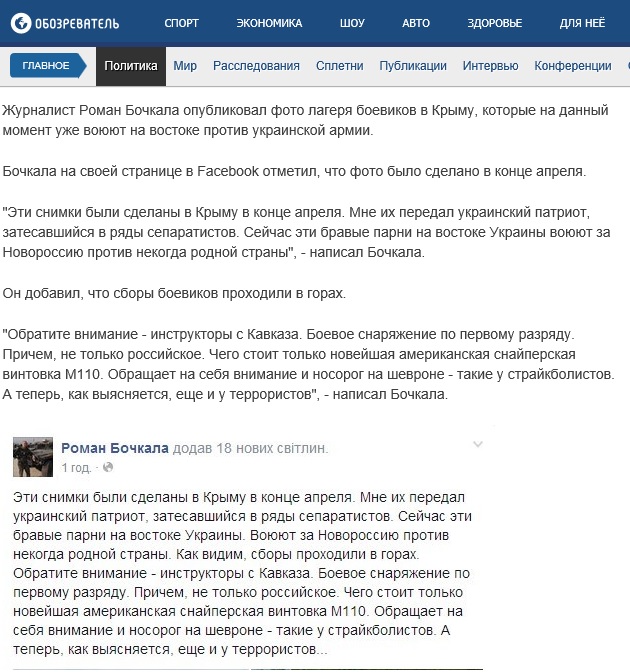 However, the photos depict not the militants training, but airsofters gathering. You can see this on the photos. For example, players have distinctive equipment – loaders for 6 mm balls. A loader is a device for loading ball in automatic magazines of airsoft weapons. On the butt of the magazine you can notice special gear for feeding 6 mm balls. The players are wearing glasses, some of them – masks, covering all the face.
You can make sure that airsofters were gathering in Crimea exactly those days on the forum of Airsoft Federation of Ukraine.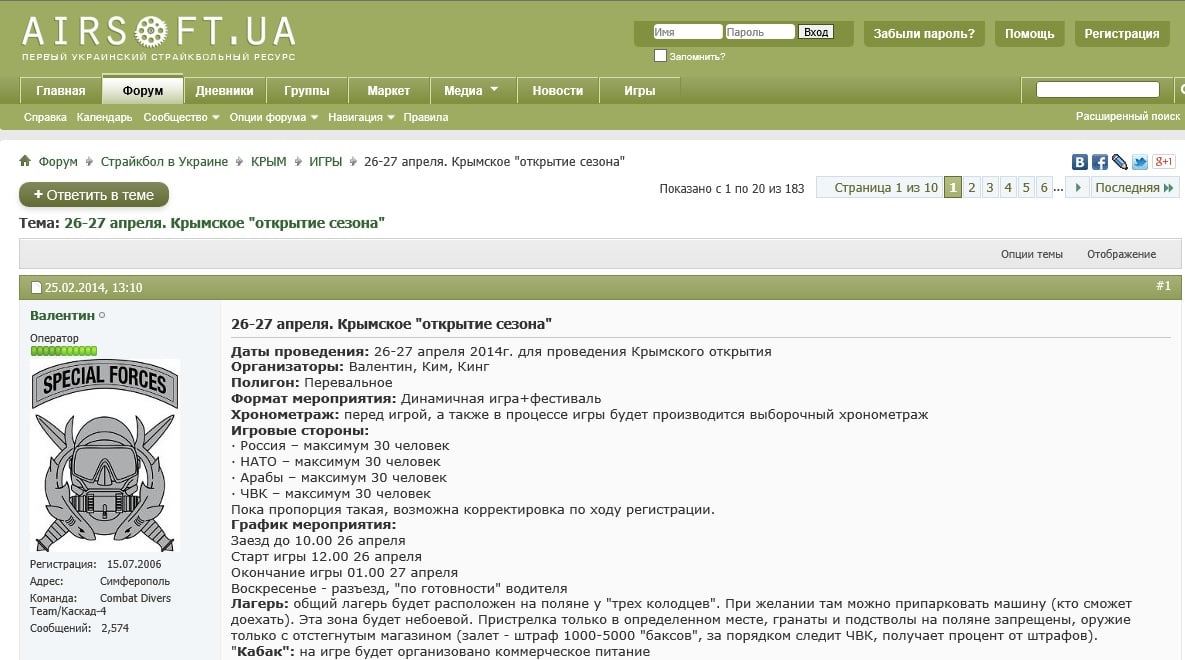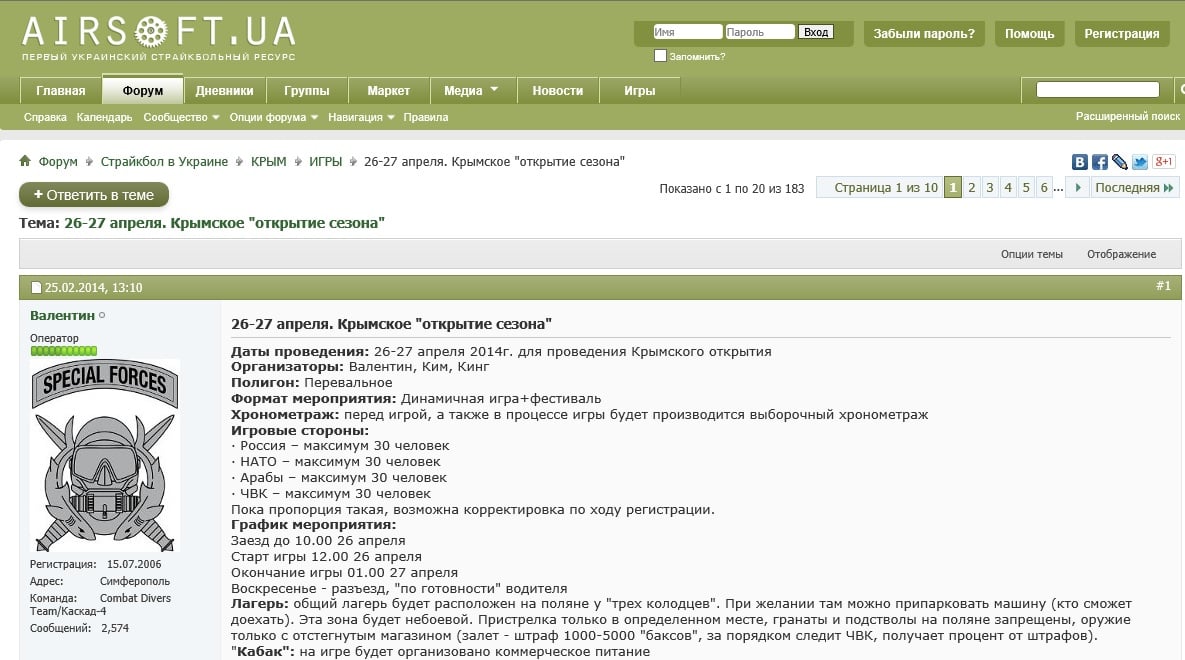 Besides, commenting Roman Bochkala's post airsoft games organizers refuted their connection to terrorism and promised to vindicate their honor in court.