The information agency RBC Daily reported reported on March 19th that the shooter who fired on the evening of March 18th at troops in Crimea, was allegedly detained. The agency cited the record on Twitter page, which allegedly belongs to the self-proclaimed President of the Council of Ministers of Crimea Sergey Aksenov. Also, according to some preliminary information, it was reported he is a 17-year-old resident of the Lviv region.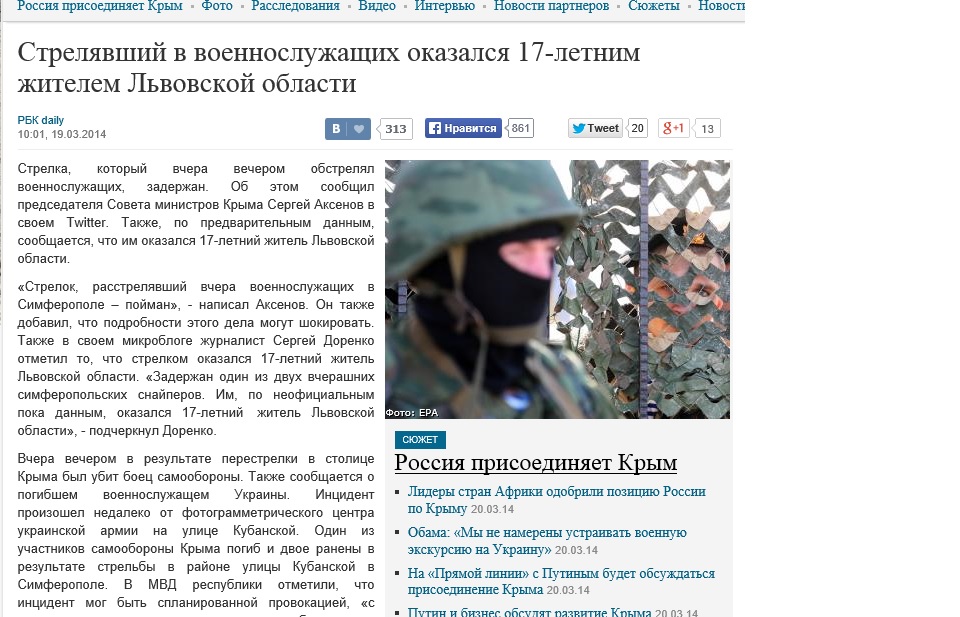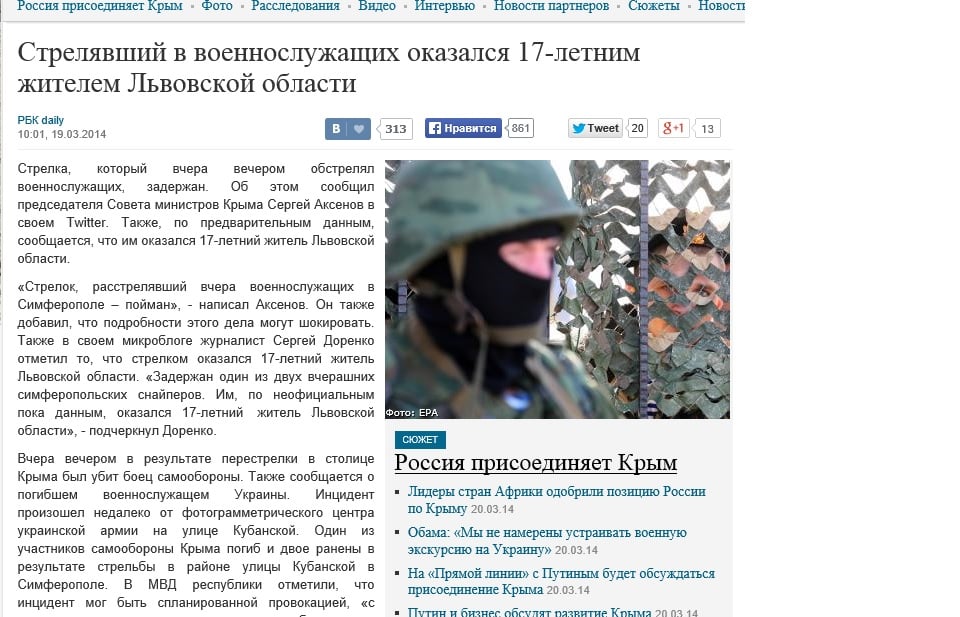 "Shooter, who shot troops in Simferopol has been caught " – allegedly wrote Aksenov. On the Twitter page, it was also stated that the details of this case may shock.
However, Sergei Aksenov has no pages on social networks.
Therefore, on the same day the Crimean police allegedly denied reports about the arrest of a suspect in the shooting in Simferopol, where two people were killed.
"It's fake. We have not detained anyone, we are working on the investigation", – the spokesperson of the Crimean militia Olga Kondrashova said to Interfax.