Ukrainian media reported on December 9 that the Dnipropetrovsk FC "Dnipro" may be disbanded because its main players are intending to leave.
The football club's head coach Myron Markevich spoke about the club's problems in an interview to the Sportarena publication on December 9.
Markevich claimed that Andrey Stetskenko, the general director of the club told the players they could leave the team.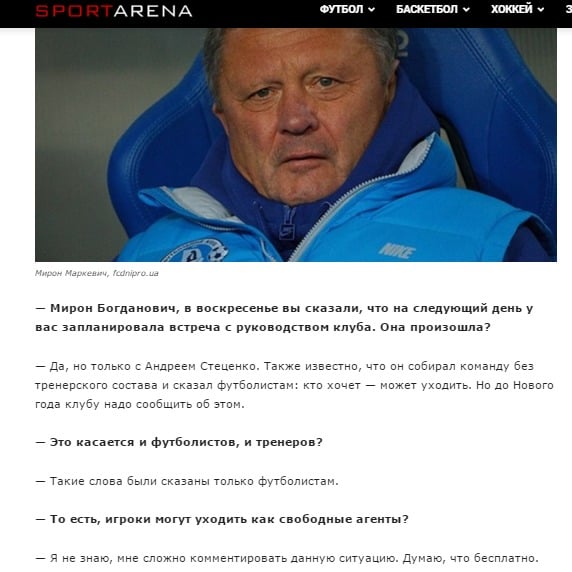 On the basis of this interview, some Ukrainian online editions reported about the possible dissolution of the team. For example, this news was spread by Mignews, 112.ua, zn.ua, iPress.ua and others.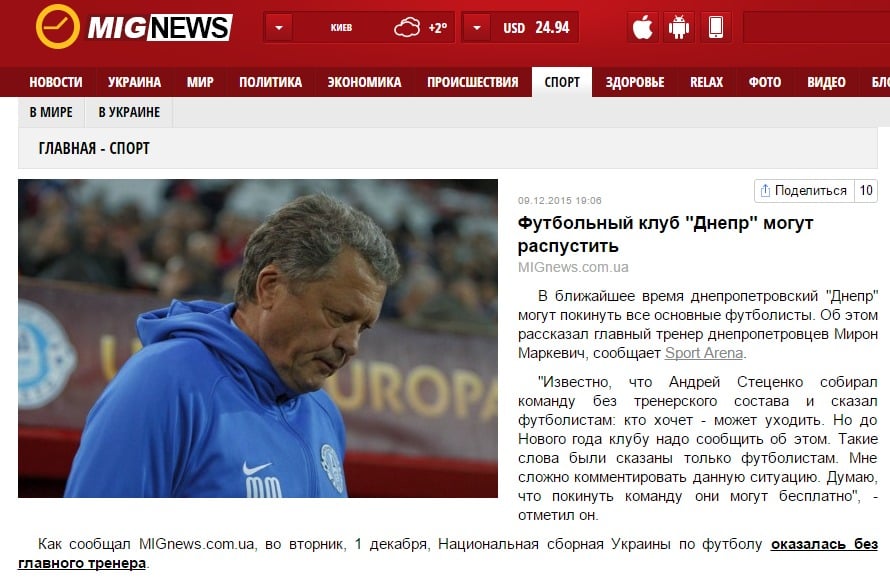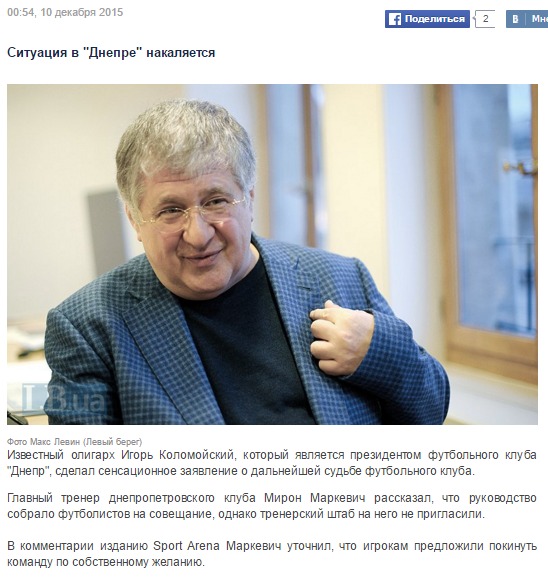 The CEO of "Dnipro" published a statement denying these claims on the football club's website:
"There was never any talk about the dissolution of the team. Yes, after  the game with "Volhynia" I met with the players. We talked about problems that individual players may have or that the club may be undergoing and about how none of these problems should be transferred onto the pitch. At the same time I asked the players to be honest, if they are not comfortable with something to come to me and together we will examine the issue and look for a solution that would be acceptable to all parties. By the way, over the past few days after the meeting, none of the players came to me with any complaints". – wrote the CEO of FC Andrey Stetsenko.