April 24 journalist Roman Burko posted on his Facebook page information that the self-proclaimed mayor of Sloviansk Vyacheslav Ponomarev had issued orders to his gunmen to seize kindergartens. Burko referred to the information obtained from some eyewitnesses.
According to them 5-6 armed men had been in each school and kindergarten building after 1:00 PM. The self-proclaimed mayor had issued the order to use women and children as a live shield. Roman Burko stated that parents who had come to take their children home from kindergartens were denied to see their kids and were told they should fight for the «Donetsk Republic».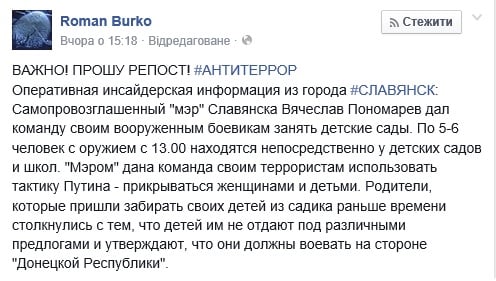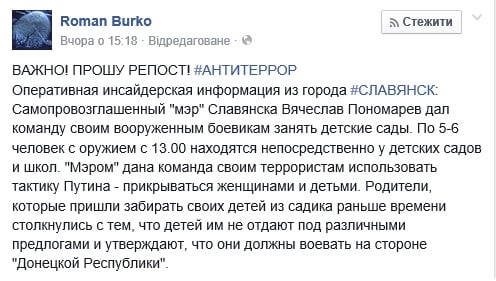 Many mass media spread the news. However, on the same day UNIAN news agency proved this information false referring to the head of Donetsk Oblast state administration Department of Education and Science Yuriy Solovyov.
«There is information on the Internet that this side that seized Sloviansk now also seizes kindergartens. I repeat that this information is distorted and simply whips up tension. No one seized a kindergarten, » — said Soloviov.
He also added: «The kindergartens in Sloviansk will be working tomorrow and those people who need to leave their kids there can do so. Those who prefer to keep their children at home may do so, but the kindergartens are not closed and are not seized. »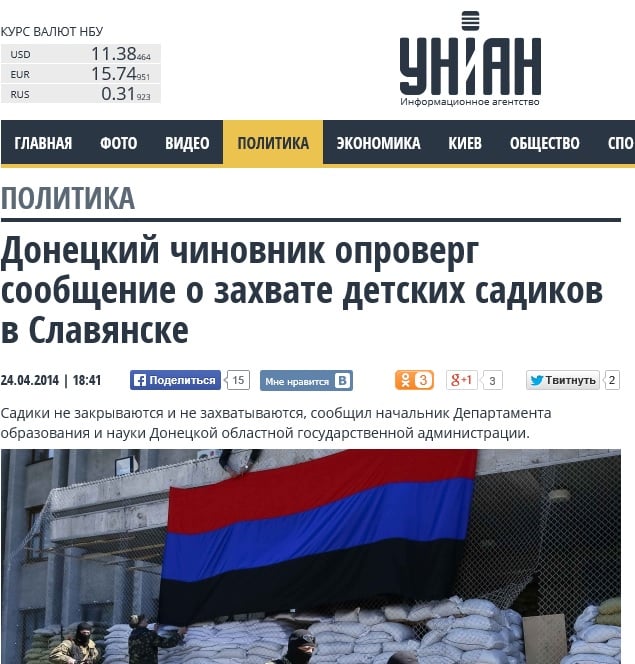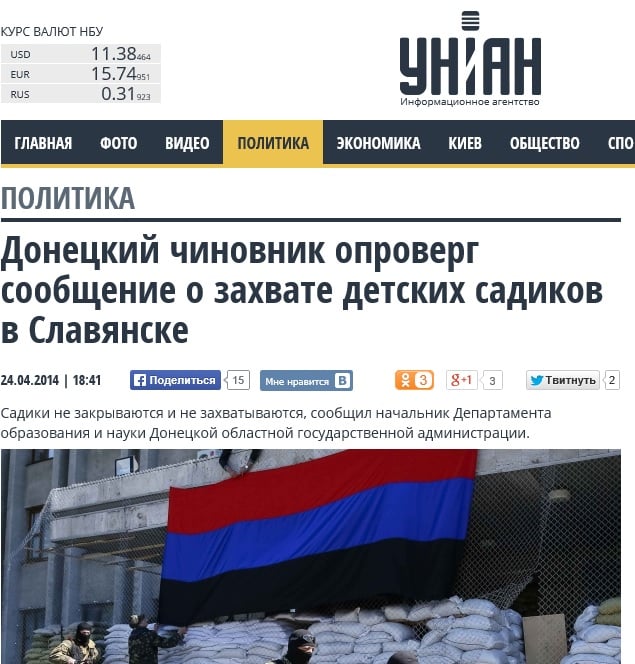 After this rebuttal, Roman Burko updated his post on Facebook, stating terrorists no longer control kindergartens in Sloviansk.