Multiple Russian websites and bloggers reported that European manufacturers and vendors apparently lobbied for the abolishment of expiration dates for food products.
"Vendors claim that in reality it is safe to sell and consume foods even after all expiration dates have passed. They make this argument by pointing to their losses and the necessity to annually discard close to a million tonnes of expired foods. Vendors even convinced Austria, Sweden, Netherlands, Denmark, Luxembourg and other countries of the viability of not marking foods "best before", and of legislatively affixing this new rule in the European Union. This was reported on the 16th of May, 2014, by Reuters", writes the website Politicus.ru.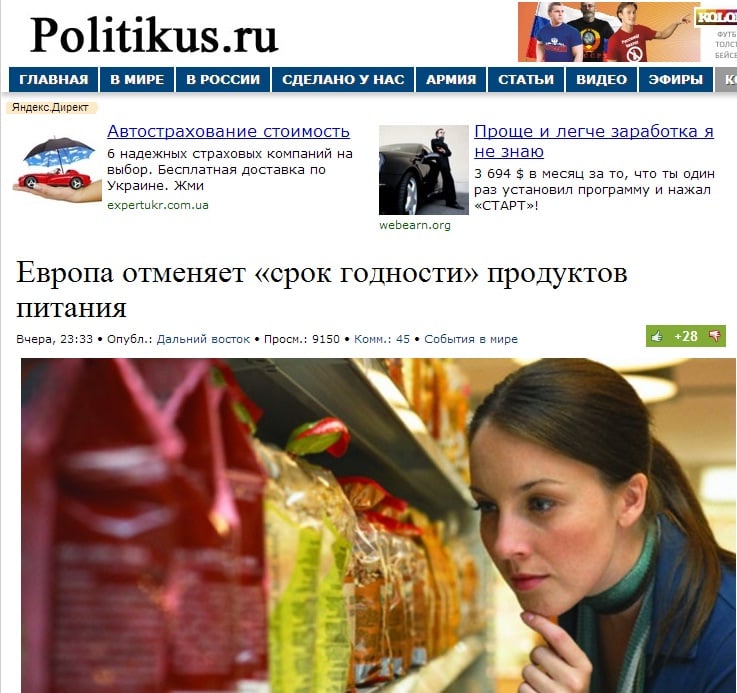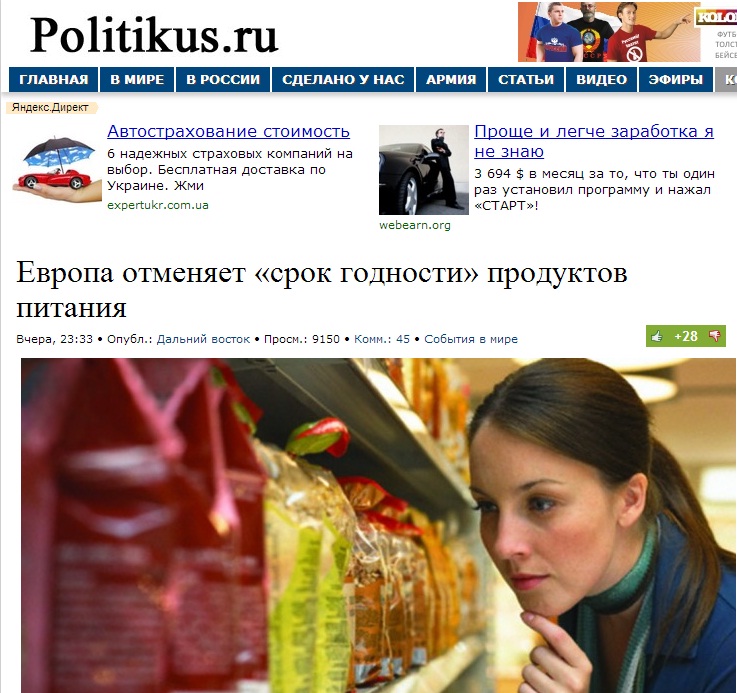 Such a manipulation of facts allows those, who are against European goods, to convince their opponents that Ukraine (and even Russia) must refuse all food products manufactured in Europe.
In reality, the article from Reuters contains other facts.
Vendors do not claim that foods may be eaten after the dates of expiration have passed. They do claim that for many products the dates of expiration are calculated incorrectly.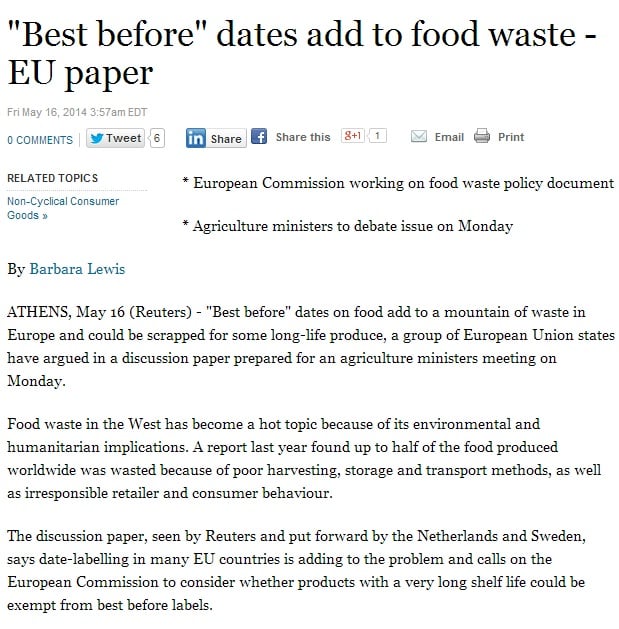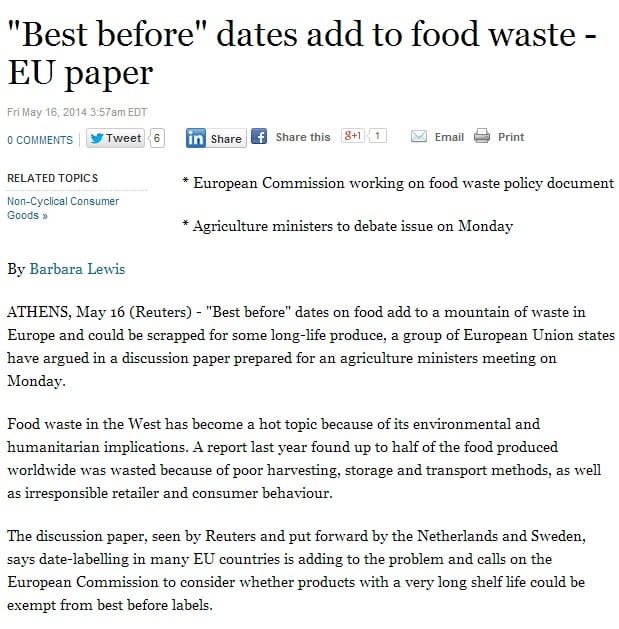 It is exactly because of this that close to 100 million tonnes of food products end up being discarded annually (and not one million tonnes, the amount that was stated in the Russian-language version of the news). This is approximately 30% – 50% of the total amount manufactured.
No one is planning to abolish expiration dates for products that are perishable, or that have an average shelf life.
By the way, the vendors have not lobbied the idea yet, but have only started to push it forward.