A report about one of the journalists of the Russian TV channel LifeNews coordinating the DPR militants' fire at Ukrainian positions has been spread throughout the Network lately. Such a conclusion was made because this very channel was the first to show the video where a cameraman indicated targets for the militants. That's why this video got on-screen graphic of LifeNews.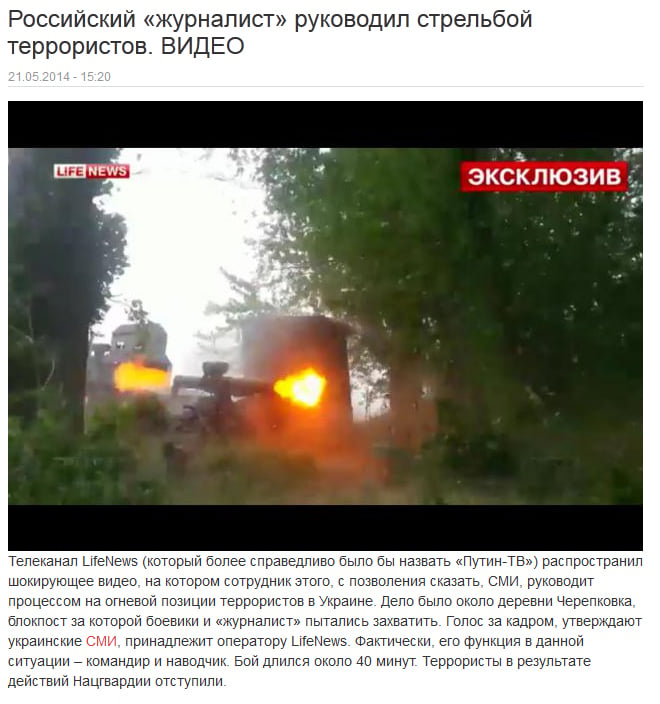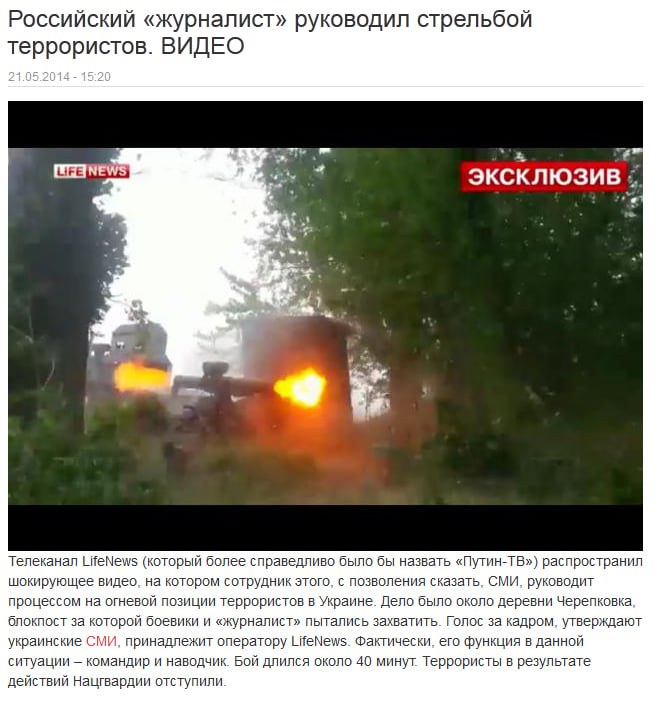 In fact it was one of the militants, known by the nickname Motorola, who directed the fire. The extreme camera GoPro, which recorded all the events, was fastened on his helmet.
This video shows the shooting, then Motorola tells how it was happening. The voice of a cameraman and the voice of Motorola obviously match. Besides, you can see a fastening for GoPro camera on his helmet.
The voices of LifeNews journalists Oleg Sidiakin and Marat Saychenko, previously detained by Ukrainian military forces, you can hear on this video that was shot after their release.
https://www.youtube.com/watch?feature=player_detailpage&v=_HbTvrs8rdk#t=56
Note from StopFake. We are quite skeptical about creations of LifeNews channel, as on numerous occasions we had to refute its absolutely false statements. But as it happens it is the second time that we intercede for this channel. You can find about the first time here.