On September 23 various social media networks featured claims of radioactive fallout at the Rivne nuclear power plant in western Ukraine resulting in the evacuation of people in the town of Varash. In fact there was no nuclear incident, no radiation had been leaked and there was no evacuation underway. The fake claims were denied by Ukrainian authorities.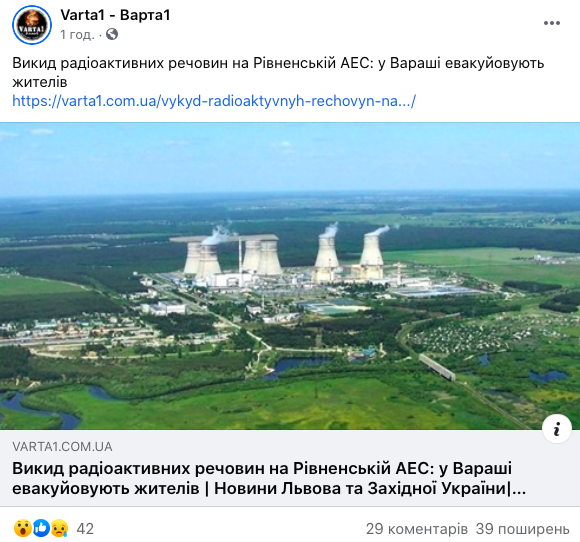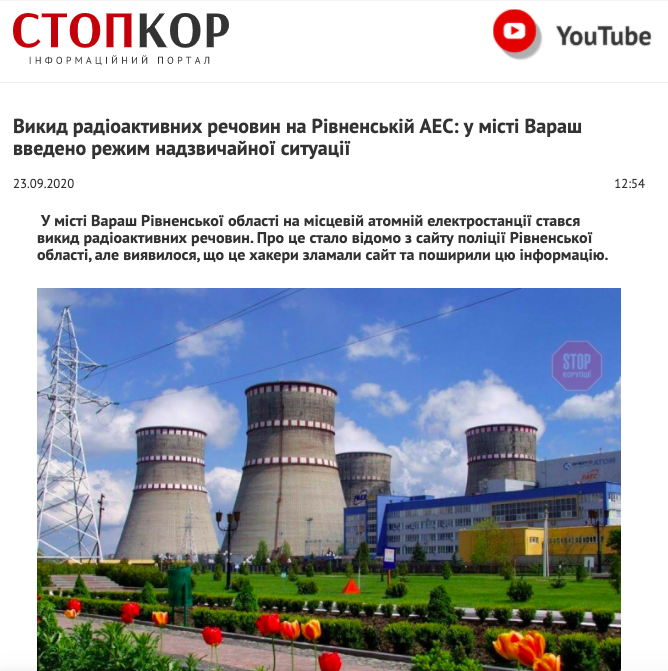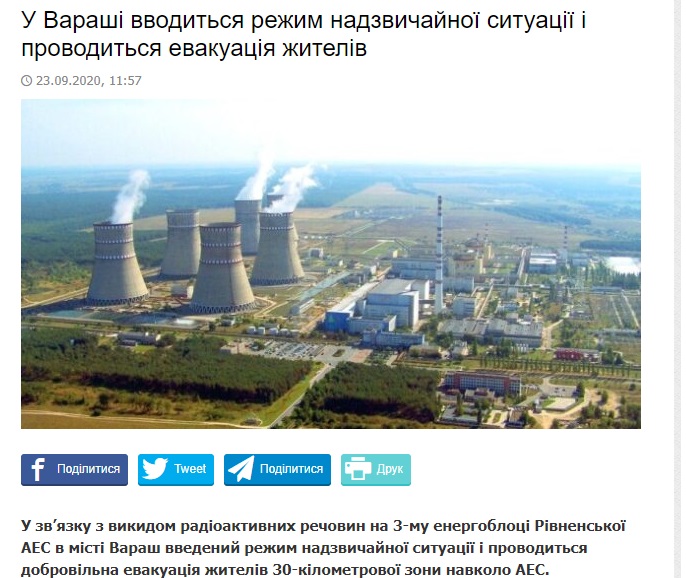 Several social media news accounts announced that the third block of the Rivne nuclear power plant in Varash had undergone an accident and a voluntary evacuation of 30 kilometers around the plant was going ahead. According to Enerhoatom, the Ukrainian state agency operating all nuclear power plants in the country, there was no accident at the Rivne plant and no radiation was being released.
"Regarding the disinformation being circulate on the Internet about an accident at the Rivne nuclear power plant, we inform that three of the reactors at the plant and functioning normally, reactor number four is undergoing a scheduled maintenance" Energoatom said in a statement.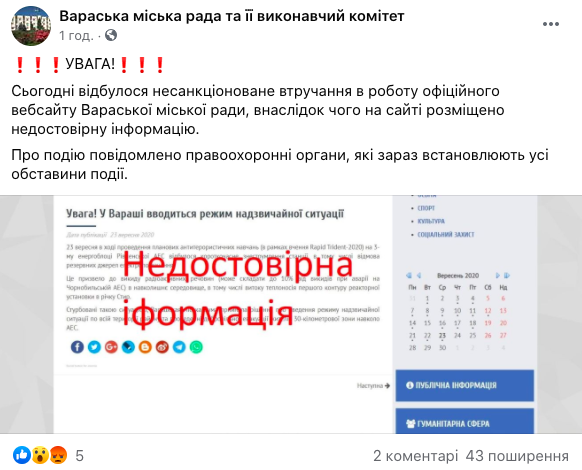 The agency said that no safety violations had occurred at Rivne.It appears that the Varash City Council official web page, which was hacked, was the source of the disinformation.  The page currently states that unauthorized interference on the site resulted in the inaccurate information being posted.