Russian and separatist media falsely reported that the 72nd Brigade of the Ukrainian armed forces had left its deployment position and had prepared to march on Kyiv to rally against President Petro Poroshenko. According to ukraine.ru, the event was to have taken place on November 8 near Ukraine's parliamentary building, at which time the soldiers would demand money and the release of politician Gennady Korban.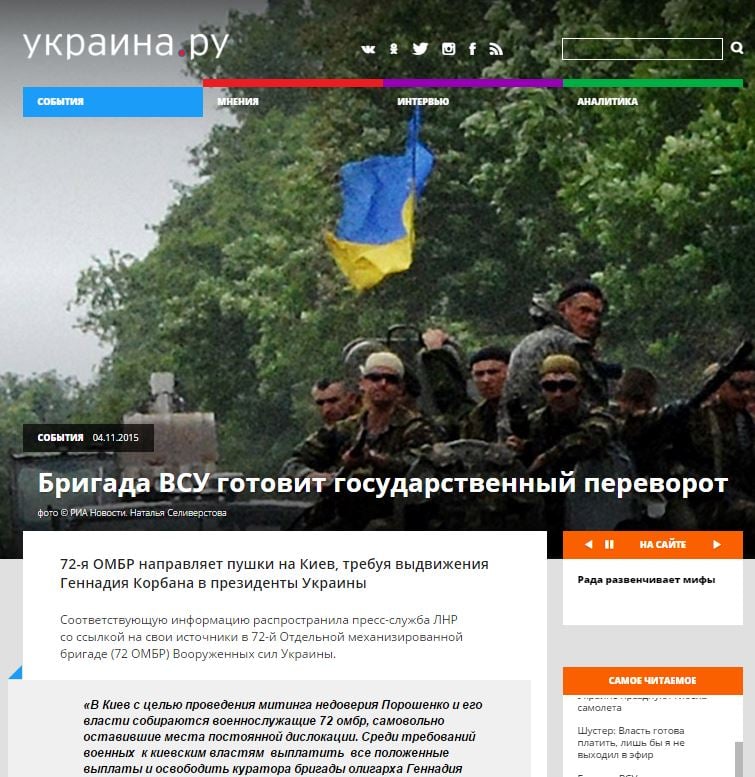 The news was re-posted by Politnavigator, NewsFront, Russkaya Vesna and other sources.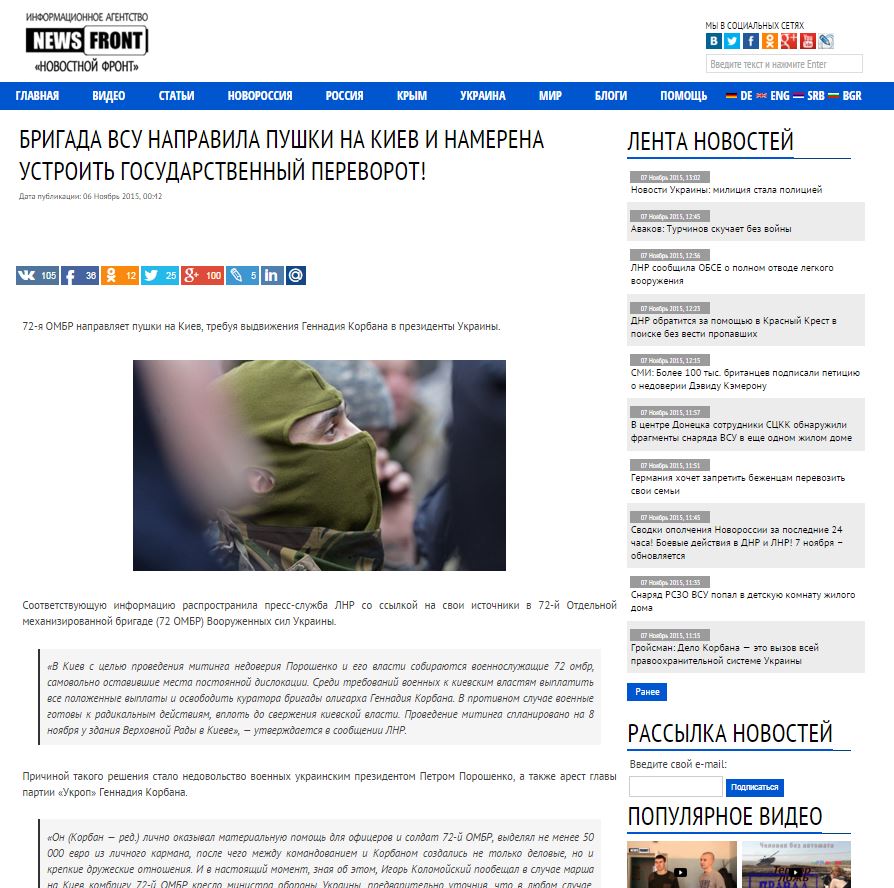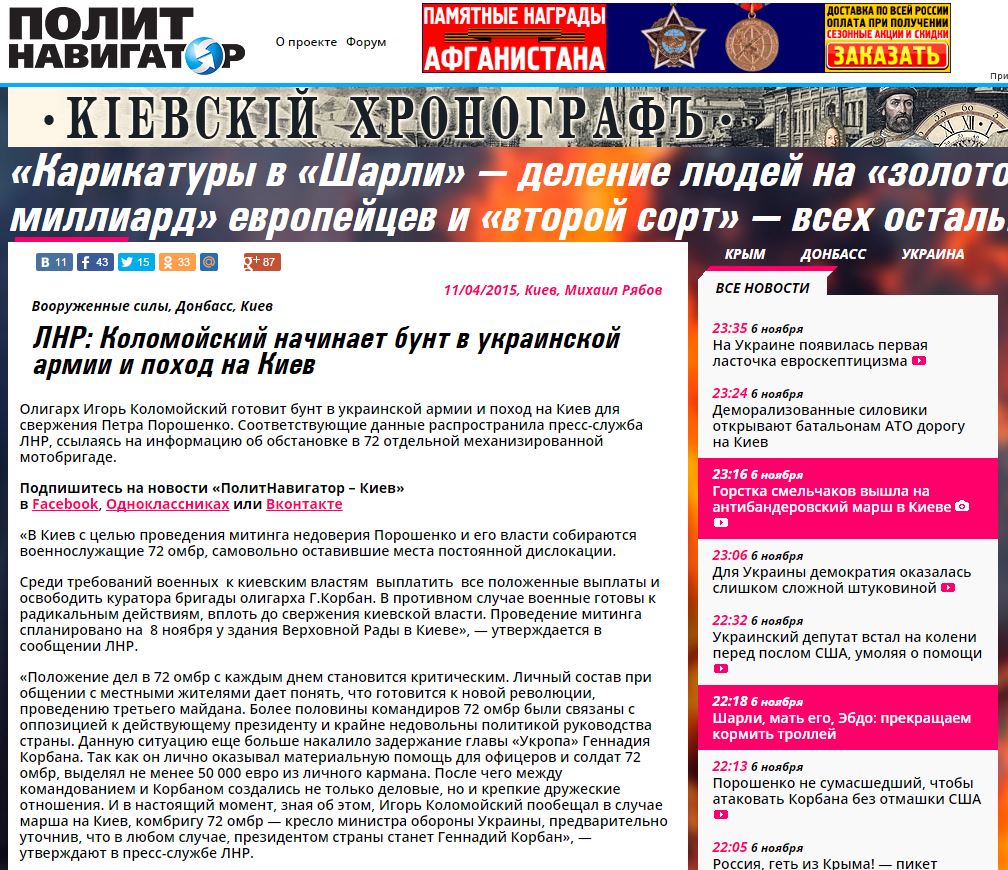 The rally never took place, however.
Prior to the time that the rally was to have taken place, the Defense Ministry's press service commented to Stopfake.org that the story was bogus: "This information contradicts reality. [The brigade's] deployment is a military secret, and the soldiers are in place and fulfilling their duties."
Meanwhile, Korban remains under house arrest in Dnepropetrovsk, though he did receive 2.6 percent of the votes in recent elections for Kyiv's mayor.