Russian media circulated a story last week claiming that Ukraine's military leadership decided to vaccinate Ukrainian military personnel serving in the Donbas with a "US viral hemorrhagic fever vaccine, which has nothing to do with COVID-19" resulting in the death of one serviceman. Donbas Sevodnya, a pro-Kremlin publication covering news in the Russian occupied territories of eastern Ukraine was the first publication to feature this fake claim, citing a police press officer from the self-proclaimed Donetsk People's Republic as its source. News2.ru, Smi.today, PolitRossia, Inforeactor, PolitNavigator, Novorossia, Yuzhnyi Federalnyi, Aktualnye Novosti quickly followed suit.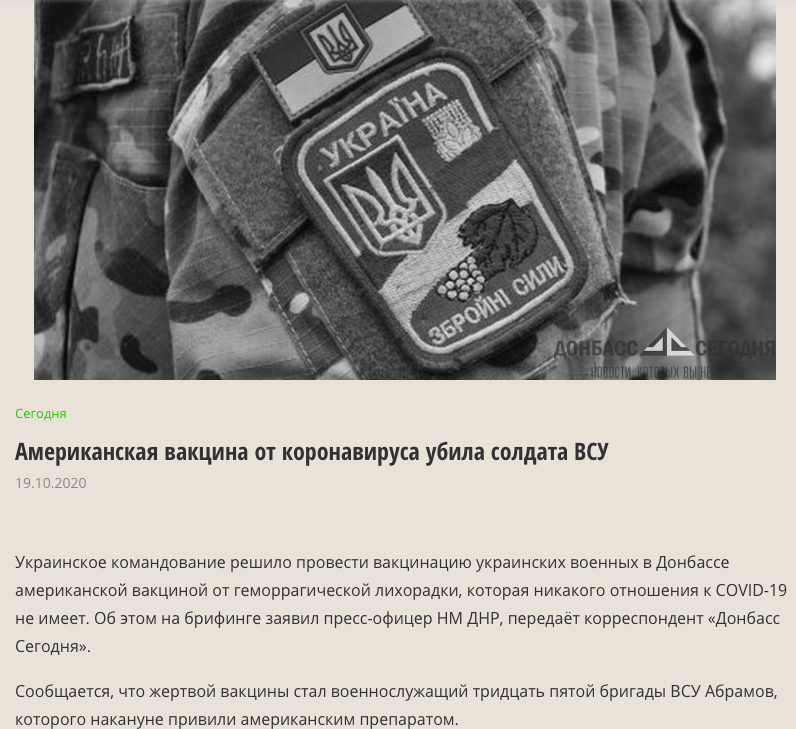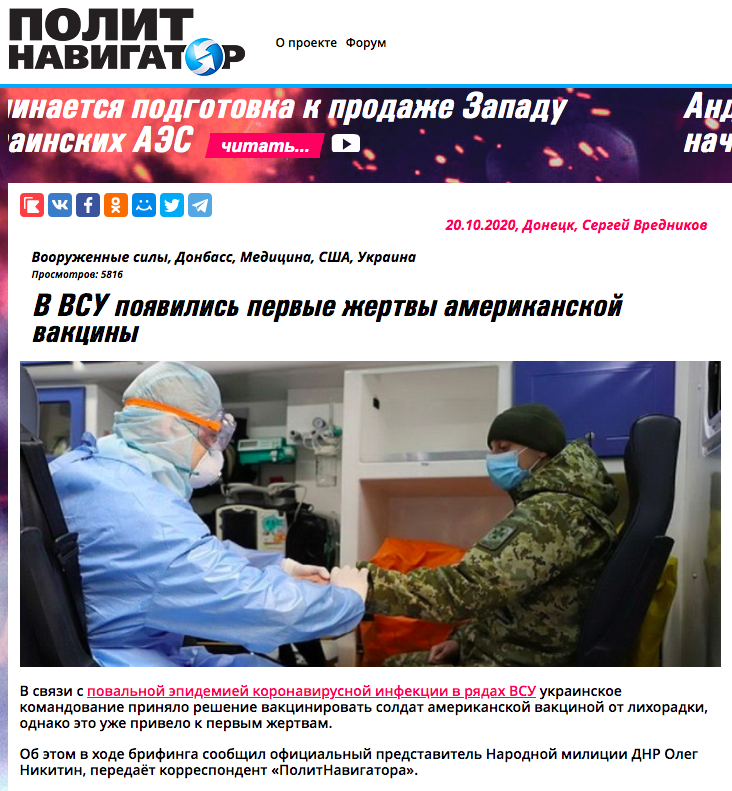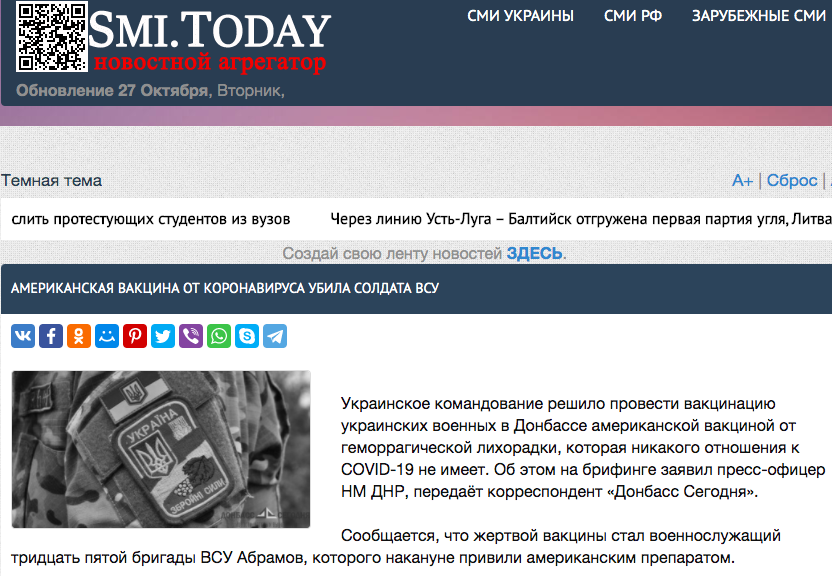 According to the Ukrainian Armed Forces Medical Corps public relations department, no vaccinations against the coronavirus have been carried out among the Ukrainian Military. Department head Oleksiy told StopFake that no one in the Ukrainian military had died as a result of a coronavirus vaccine, noting that there no official coronavirus vaccines currently available.
16 persons have died of the coronavirus among Ukraine's military, three of whom were active serving servicemen.
Similar claims about Ukrainian servicemen dying after being vaccinated with an American vaccine were already being circulated last July. StopFake has debunked Russian fakes about Ukrainians being used as guinea pigs in an American vaccine test.