Social networks, blogs and some news websites spread the information about the customs officer in the New York's JFK airport, who allegedly put in the passport of Russian tourists a note of apology for their president.
The note said: "I'm sorry for our president. I did not vote for him. "
For example, a Russian news website ura.ru wrote: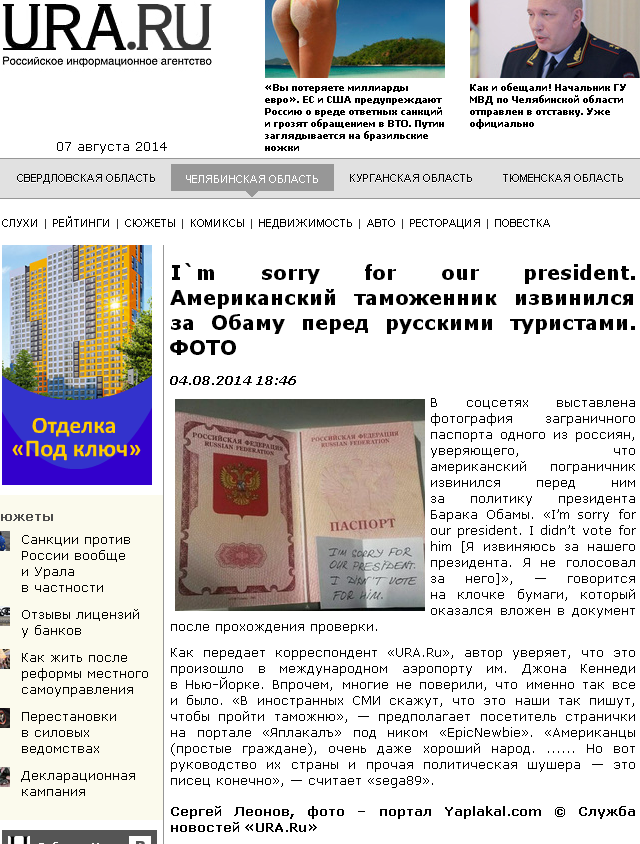 Even Russian Esquire journalists took this information as truth. They published a post on the Vkontakte (Russian social network) webpage in the morning, August 6. However, later they discovered the truth and apologized: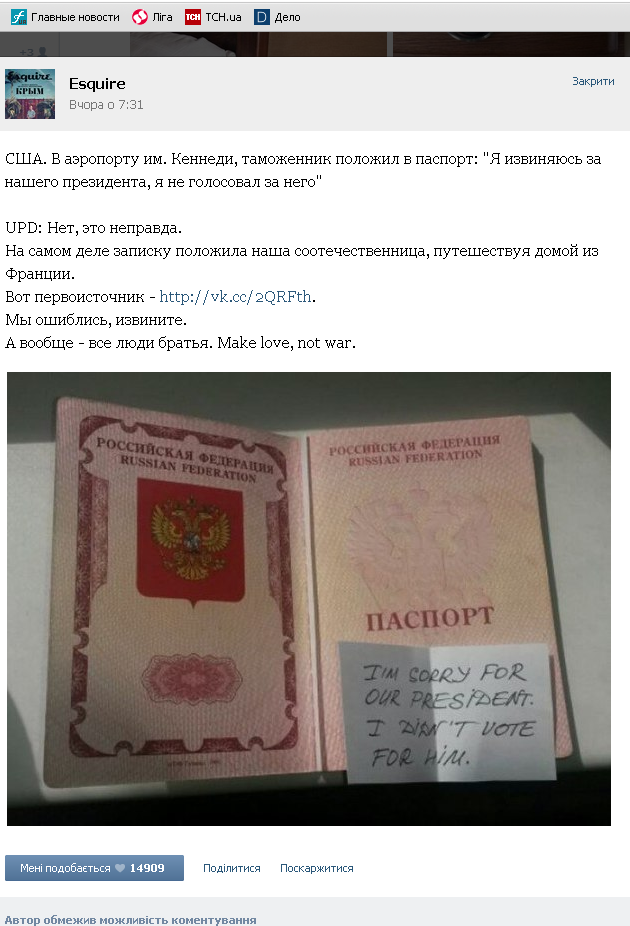 Actually this apology for the president was found on French customs. It was made by a Russian tourist, who passed the customs control in the airport in France. Russian journalist Linor Goralik published this information on her Facebook page on July 21.
In this way, the tourist decided to apologize for the actions of Russian President Vladimir Putin, who supported separatism in Ukraine and greatly destabilize the situation in the world by this.