RT-Ruptly TV aired a segment on the Austrian Foreign Minister's Sebastian Kurz's recent visit to the eastern Ukrainian port city of Mariupol entitled Austrian FM backs Russo-Western unity on first tour of Donbass as OSCE chair. The segment however does not contain any such claim by Kurz.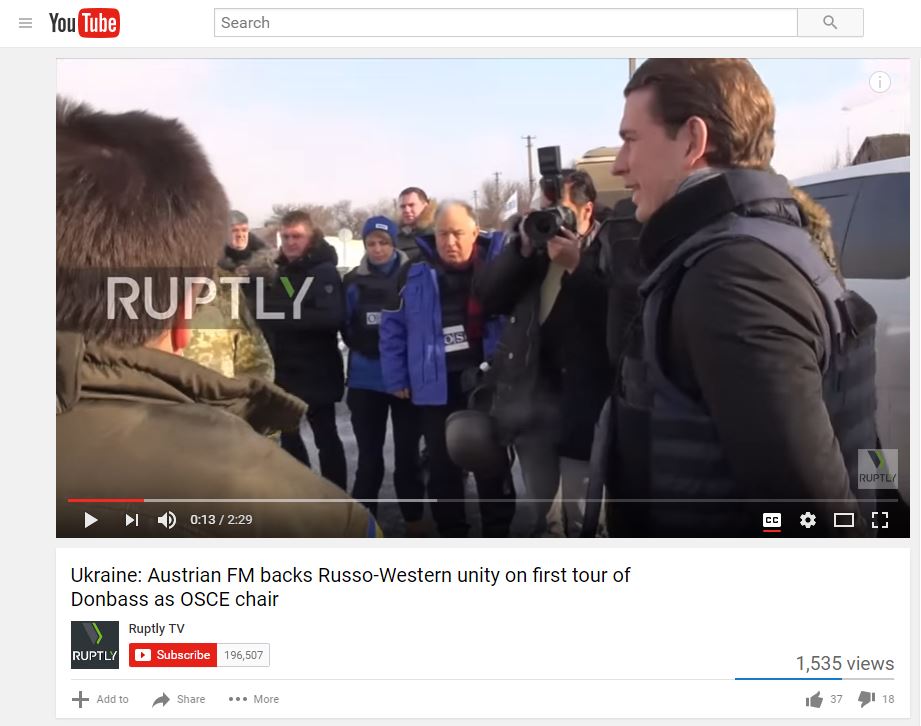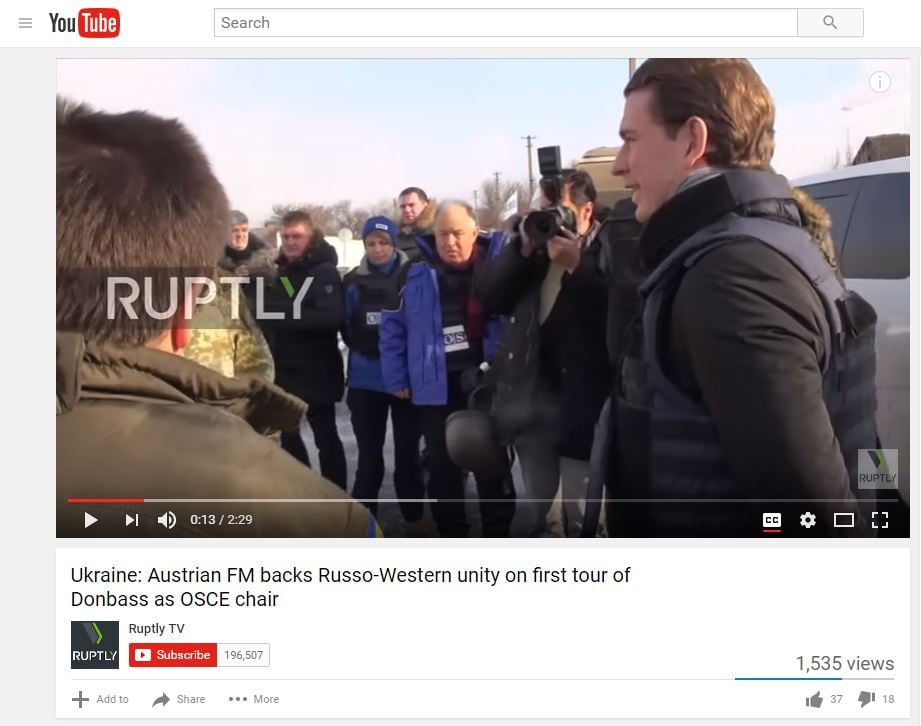 While visiting Mariupol Kurz said that the confrontation between the West and Russia has escalated and that both sides must move away from such thinking and consign it to history books.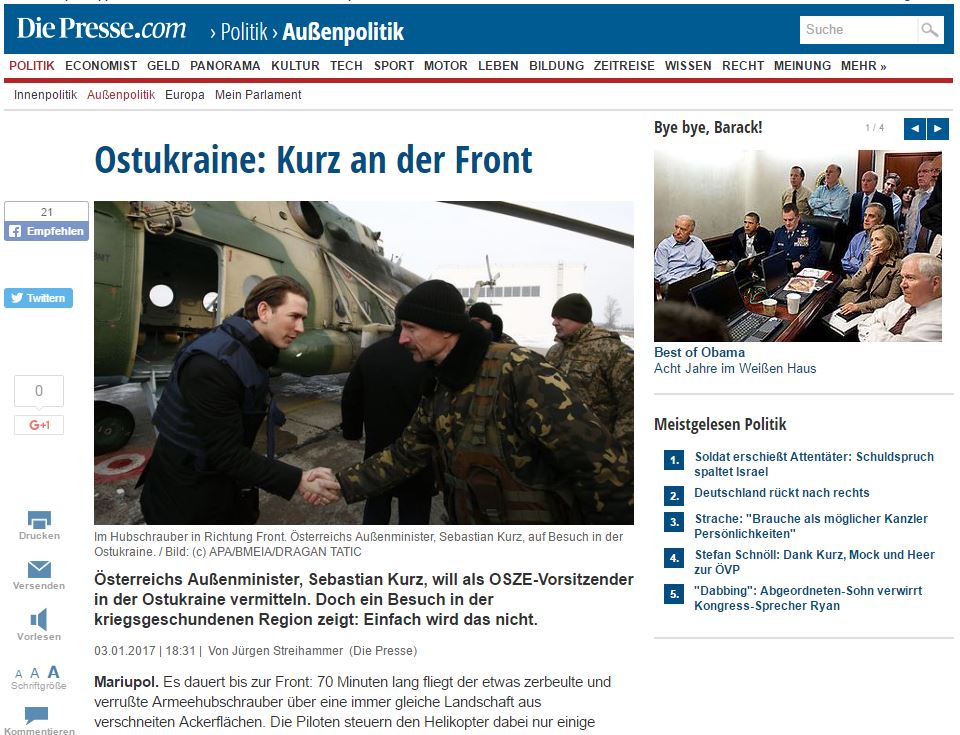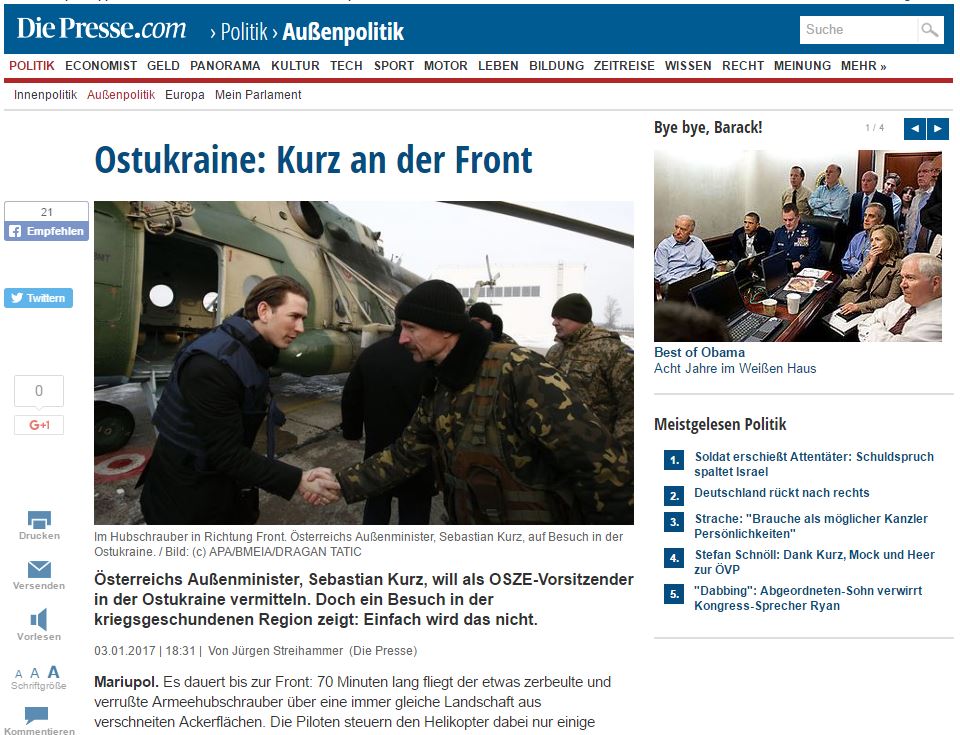 Peace in Europe is impossible without Russia, Kurz said, but sanctions will be lifted only after a positive resolution of the fighting in eastern Ukraine. He also called for an increased OSCE presence in the eastern Ukraine conflict region.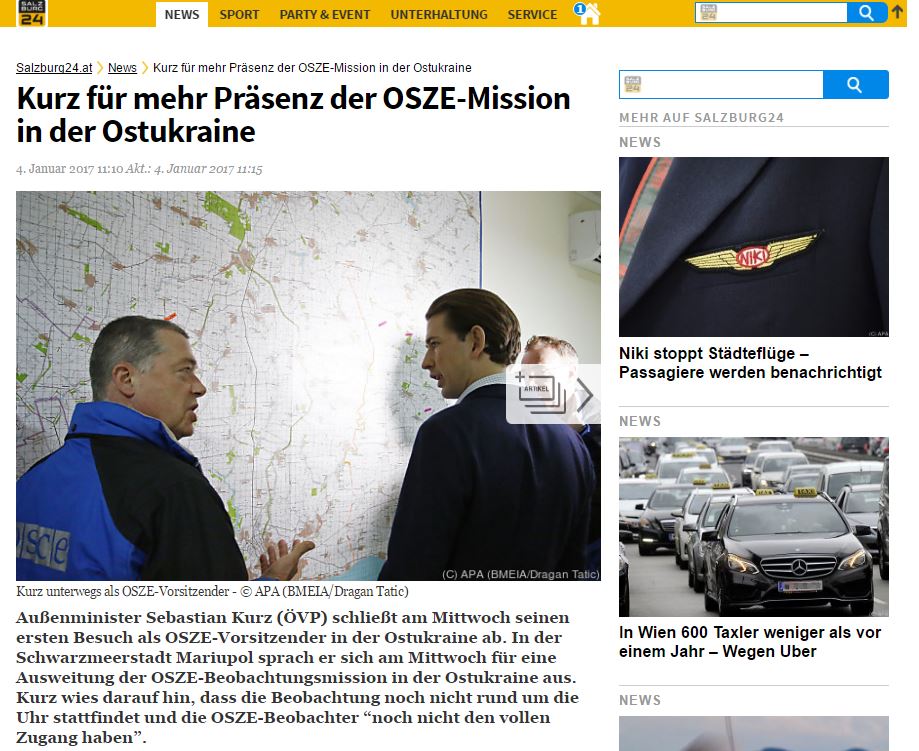 Many politicians quite regularly call for improved relations with Russia, always underscoring that sanctions will be eased only after the situation in the occupied Donbas region improves.
RT was the only Russian media to present Kurz's Ukraine visit in such a light, most focused on his call for increased OSCE monitoring in the Donbas region.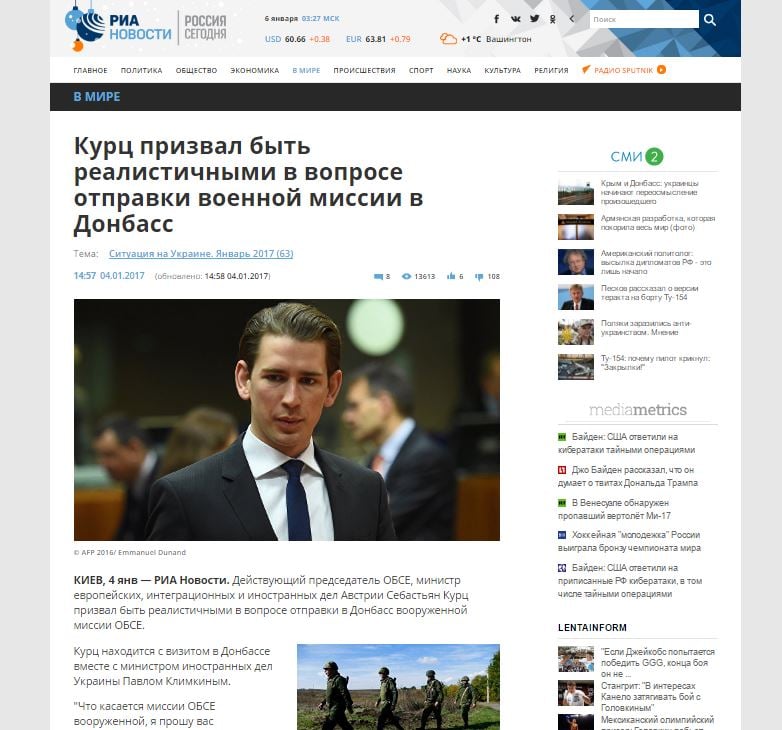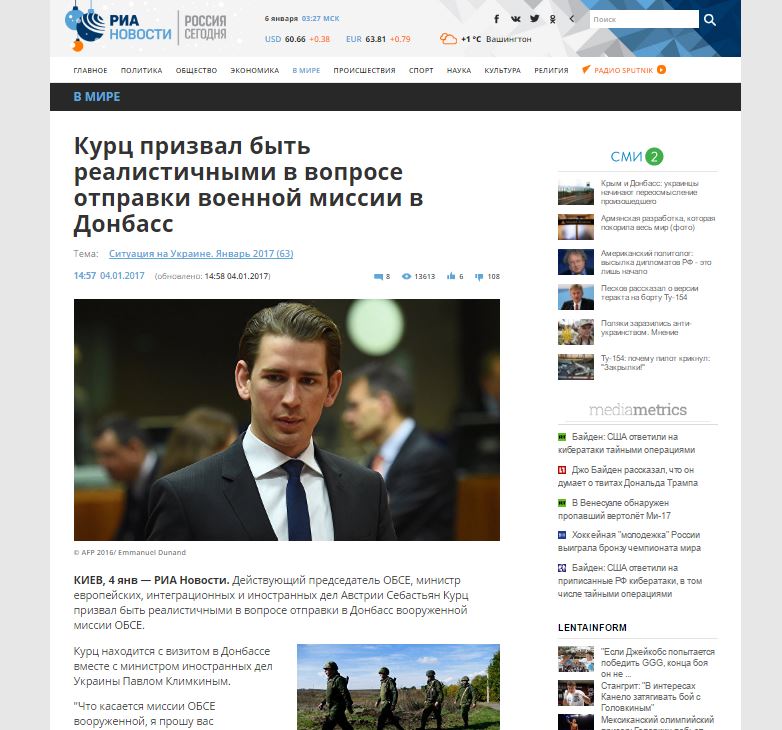 Austria assumed the 2017 chairmanship of the OSCE on January 1, 2017.