Two Ukrainian regional news websites Chernivtsiinfo and Antikor published stories claiming that Austria will pay a subsidy of 60 euros to each working resident of Chernivtsi, a city located in southwestern Ukraine close to the Rumanian border. Pensioners, according to the story, are also eligible for these subsidies.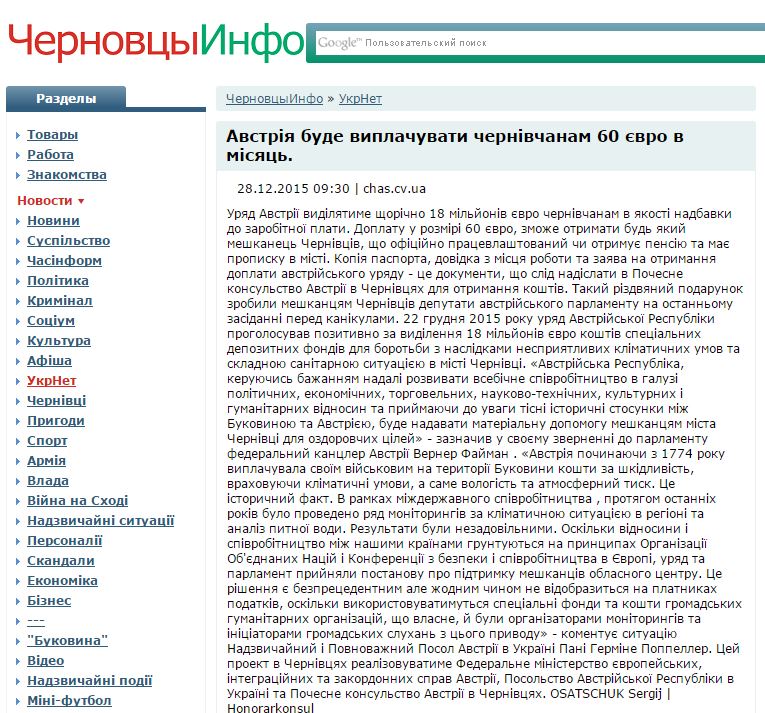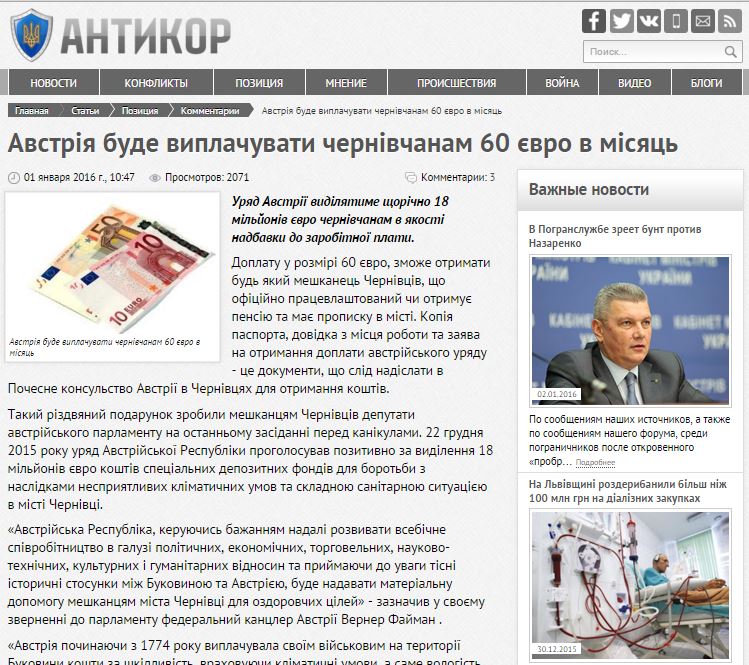 The  Chernivtsi newspaper "Chas"  picked up this fake story, explaining that during the last session of the Austrian parliament, on December 22, the legislature enacted a bill to pay out 18 million euros to Ukrainians in compensation for 'the complex climate and environmental conditions in Chernivtsi."
However according to the official Austrian parliament website, it is clear that its last 2015 parliamentary session took place on December 17, 2015.
"Chas" has since removed this fake story from its website.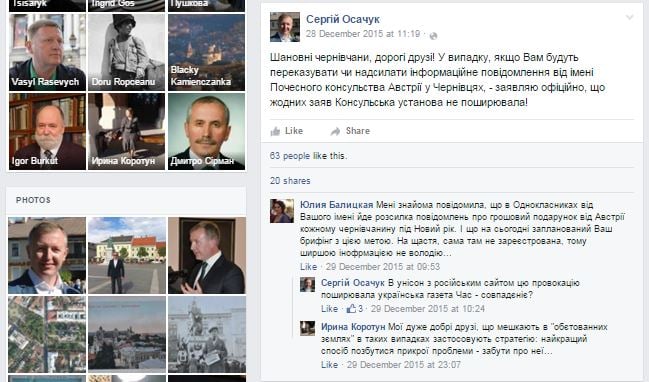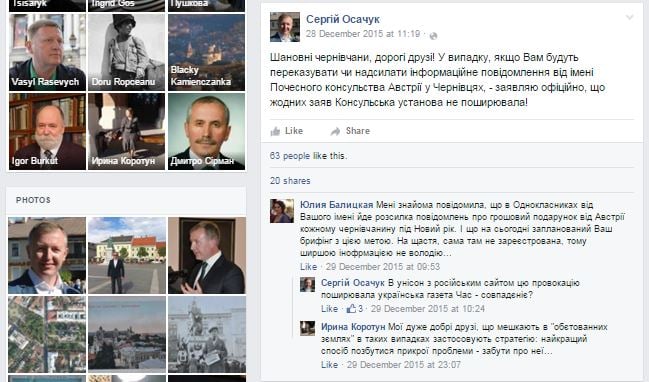 In all the stories about these, alleged payments. the various websites make reference to an old Austro-Hungarian practice dating back to 1774, whereby Austria paid an extra subsidy its soldiers stationed on the territory of Bukovina to compensate for the humid weather of the region.
To claim the alleged subsidy, according to these fake stories, Chernivtsi residents should send several documents to the office of Austria's honorary consul. Serhiy Osadchuk, the honorary consul of Austria in Chernivtsi wrote on his Facebook page that the consulate had not issued any calls for people to submit their documents and nor any statements to that effect. There is also no mention of this alleged subsidy on the official site of the Austrian embassy in Ukraine.