Russian websites are abuzz with a fake video purporting to be from the Ukrainian Azov battalion, threatening Holland with retribution on the eve of a country wide referendum about relations with Ukraine.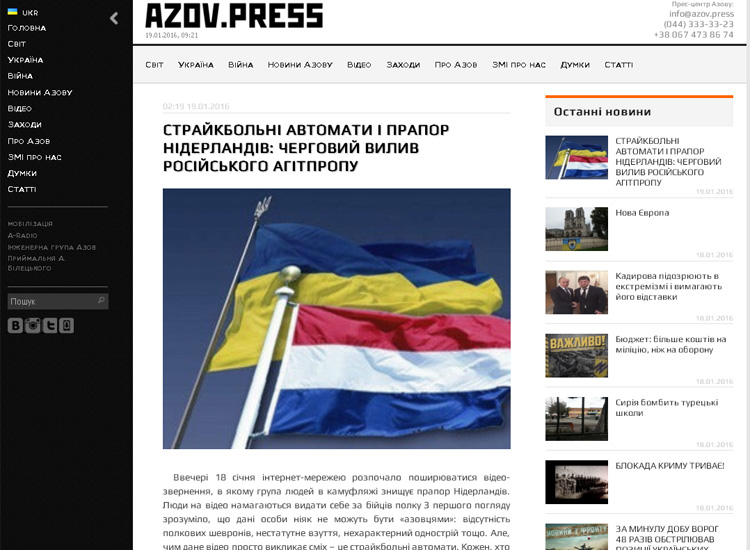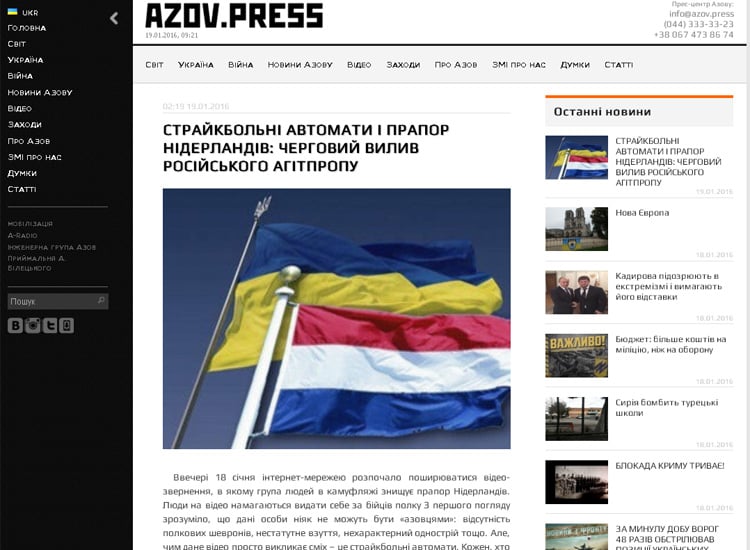 In the video, six men wearing camouflage gear, black balaclava masks and touting guns, threaten to carry out terrorist acts against Dutch citizens if Holland votes against the EU Association Agreement with Ukraine.
Other Russian media also propagating this fake story use the word ratification, although this word is not used in the fake Azov video.
The Netherlands already ratified the EU-Ukraine Association and Free Trade Agreement on July 8, 2015.
At the end of the video the masked soldiers burn the Dutch flag. The poorly spliced video suffers from continuity problems and the central figure purportedly delivering the text, simply moves his head from time to time, the audio is a voice over and one can clearly hear the shuffling of papers and other extraneous background noise.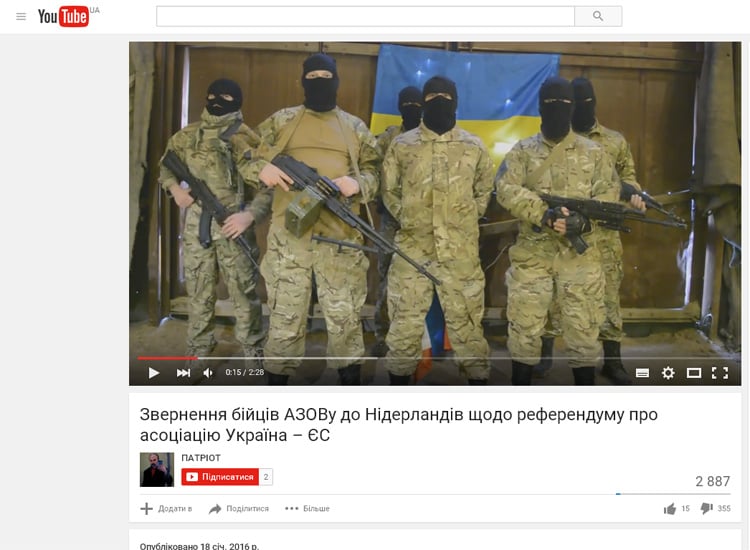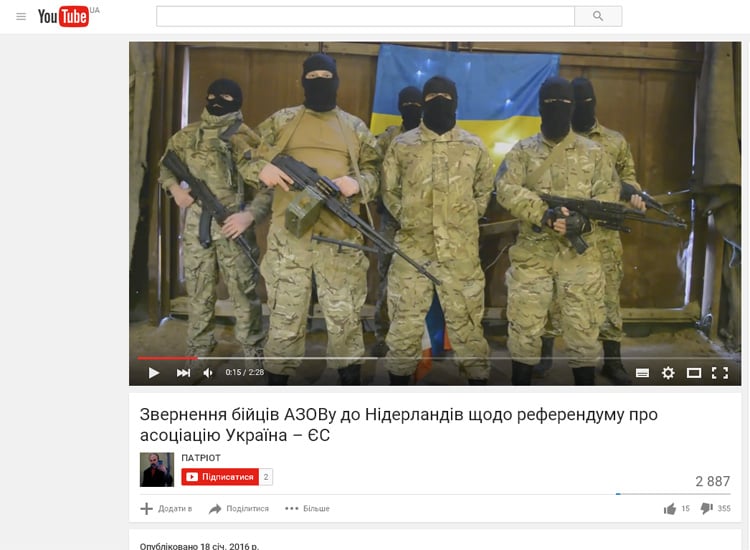 In a few hours this video was removed from Youtube and transferred to a newly registered site called Patriot, where it remains the only video on that site. Soon after Azov battalion representatives published this video statement in which they call the fake video the "latest example of Russian agitprop". "At first glance it is immediately clear that these could not be Azov fighters, they have no insignia, the uniforms and boots are not what our fighters wear. But the most laughable thing about this video are the airsoft weapons these actors are holding" says Azov battalion deputy commander Andriy Diachenko, Diachenko goes on to say that from its inception Azov has stood for the unity of European nations and supported Ukraine's European integration, therefore they would never burn the Dutch flag. It is however in the interests of Russia to try to damage Ukraine's international reputation in any way possible, points out Deputy Commander Diachenko.
The Netherlands will hold an advisory referendum in April on the EU agreement with Ukraine, prompted by the country's No Poll movement. The result of the referendum will not be binding on the Dutch government.