On May 16, Russian and Ukrainian media falsely reported that the second congress of the Bessarabia People's Council had taken place in Odesa and that the congress had called for the autonomy of Bessarabia. According to the reports, Vera Shevchenko, listed as the leader of the Bessarabia People's Council, made a direct appeal to Ukraine's parliament. The sources give direct Shevchenko's citations.
The Russian site news-front.info reported about Shevchenko's participation and even provided a video of the purported congress filmed by a correspondent. However, the video, entitled "Urgent News! Bessarabia Proclaimed Autonomy," does not show Shevchenko.
https://youtu.be/fNm_4FpP1Es
RBC-Ukraine also wrote about the congress.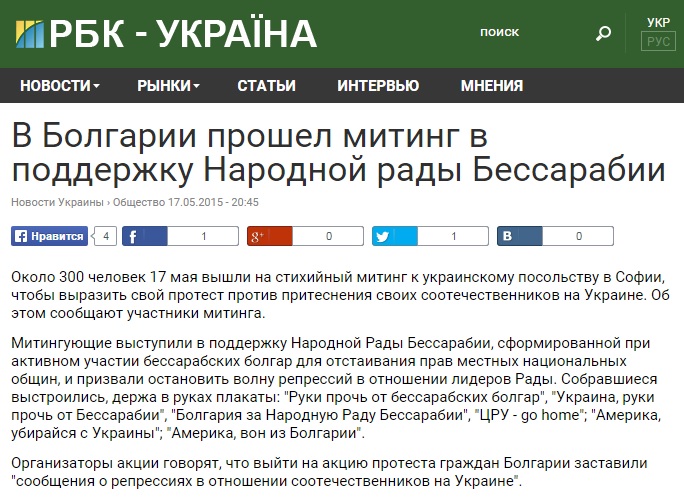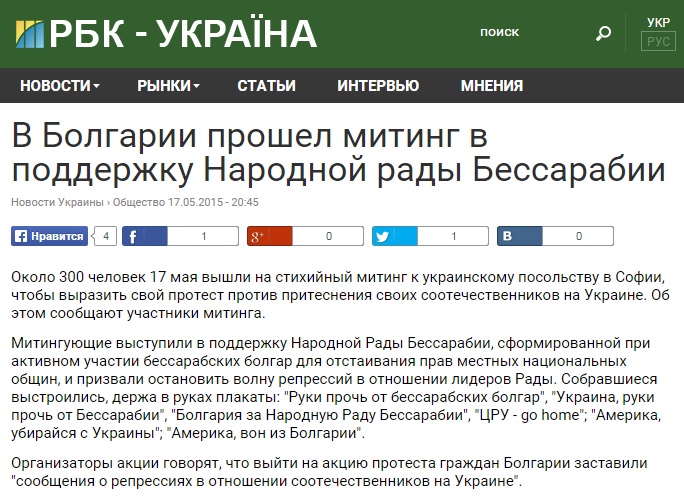 The site 1news.com.ua reported that Shevchenko was kidnapped after the congress by the Ukrainian Security Service. This claim has since been removed, but can be found in the Google cache.






The Bessarabia People's Council site also reported on Shevchenko's participation.
Local media (Odessa Life, Dumskaya), however, have testified that, according to the security services, the news about the congress is fake. First of all, the foreign citizens who allegedly took part in it were not in Ukraine. Second, Shevchenko has told StopFake that she was somewhere else that day and didn't know anything about the congress.
Stopfake has obtained a video with Shevchenko's statement. She says that she did not participate in the congress and does not know the people who participated. She also refutes the information about her kidnapping.