News of the Lviv «Svoboda» party members chopping down the «symbolic Russian trees, the birches» in the city to prevent the Russian ifluence in Ukraine, is actively spreading. The news agencies quote Daniil Perebiinos, who claims there has been too much of this influence recently.
One of such agencies is the «Novorossia Agency»: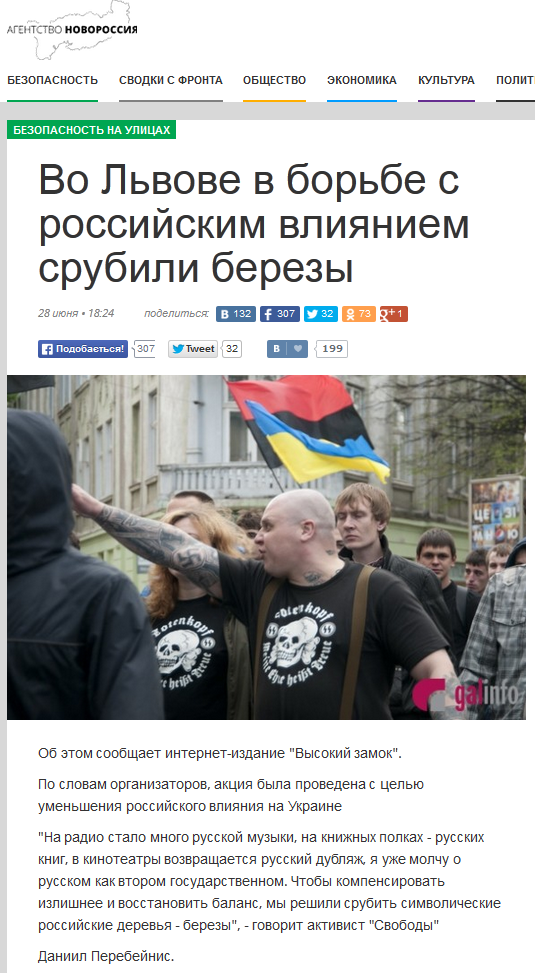 Some websites and blogs repost the following image: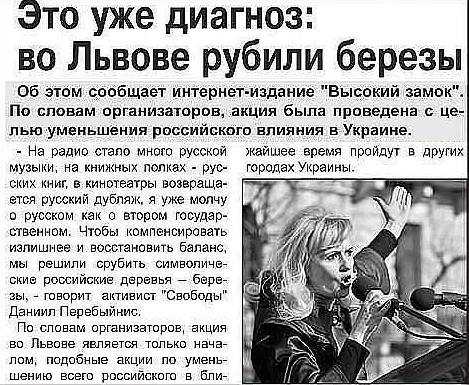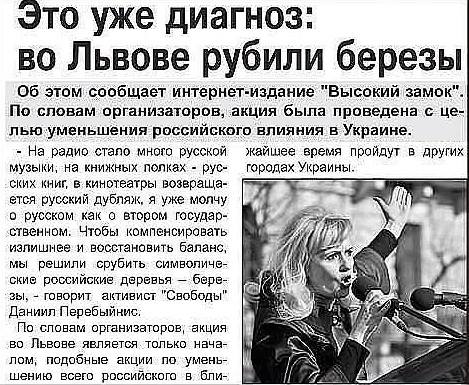 In fact, this news was made up by the Ukrainian website UaReview, which specialises in making satirical fake news (as the website footer states). The news about chopped birches was published on it in October 2012.