Pro-Kremlin media are using the COVID-19 pandemic as a reason to call for the lifting of Russia sanctions, claiming the sanctions are not working and it would make better sense to lift them so that Russia could fight the virus with the rest of the world. To buttress this argument and give it a veneer of credibility Russian media are actively disseminating statements made by pro-Russian Europeans.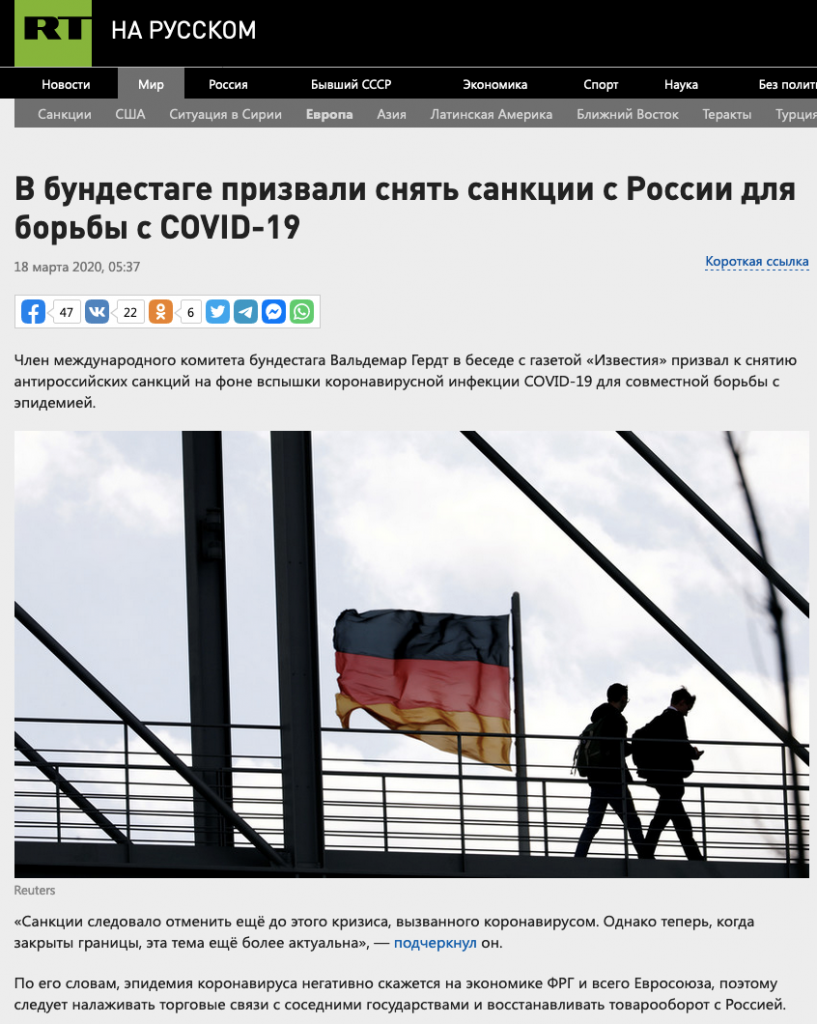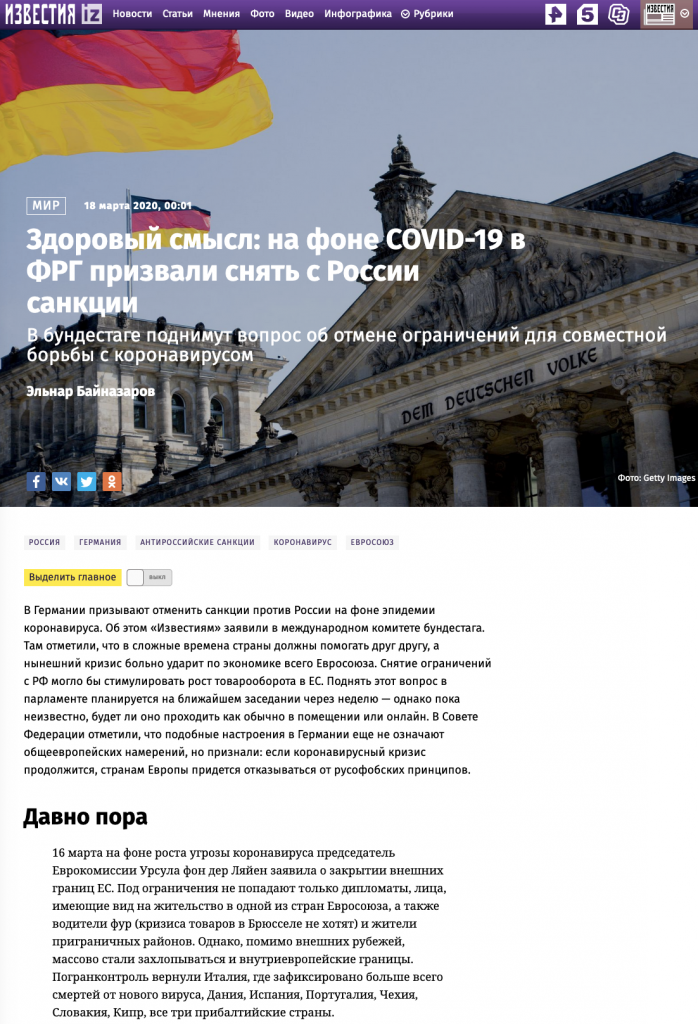 In fact the lifting of Russia sanctions is not on the table and the EU continues to support Ukraine in its position against Russian aggression. To that end Austrian Foreign Minister Alexander Schallenberg said Moscow's attempts to have the sanctions lifted because of the coronavirus pandemic are futile.
Citing a lone Bundestag member as a source, the Kazakhstan born MP Waldemar Herdt, who said that because of the coronavirus pandemic Germany should reconsider relations with Russia and lift the unproductive sanctions against Russia, pro-Kremlin Izvestia claims the Bundestag will raise the issue of lifting Russia sanctions in order to organize a joint fight against the coronavirus.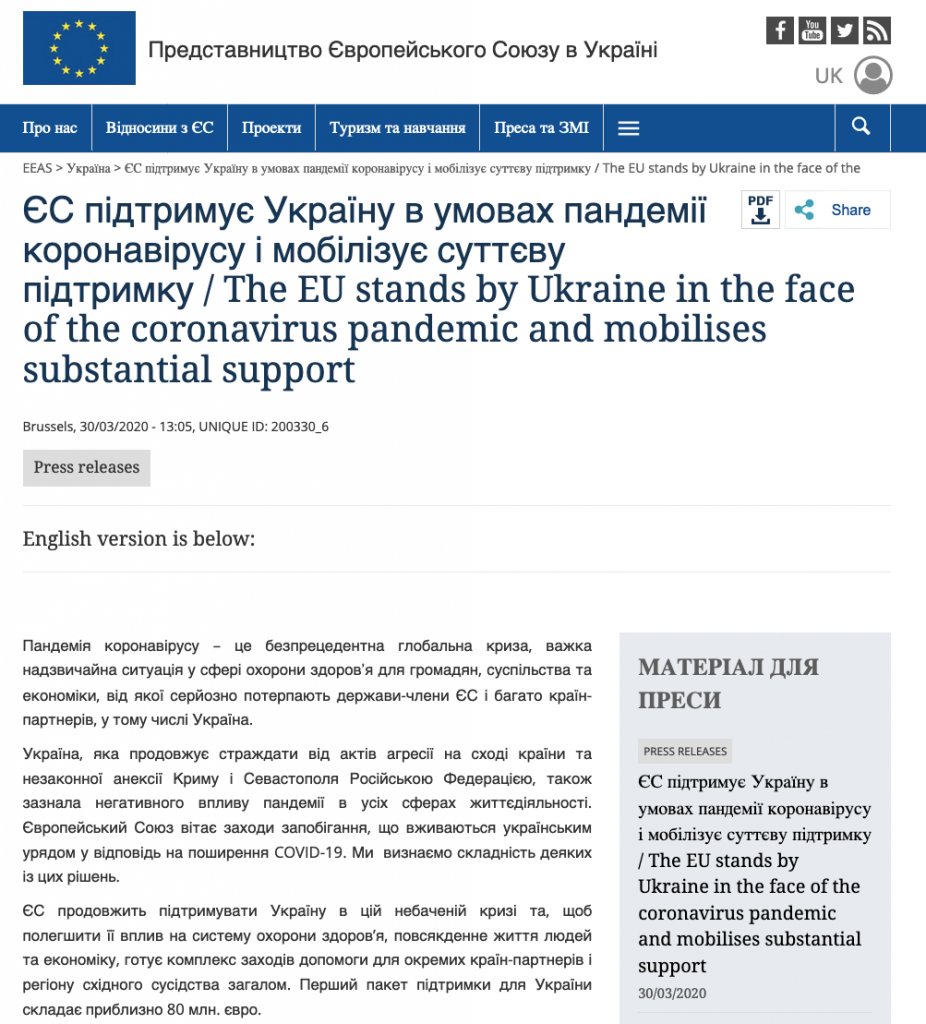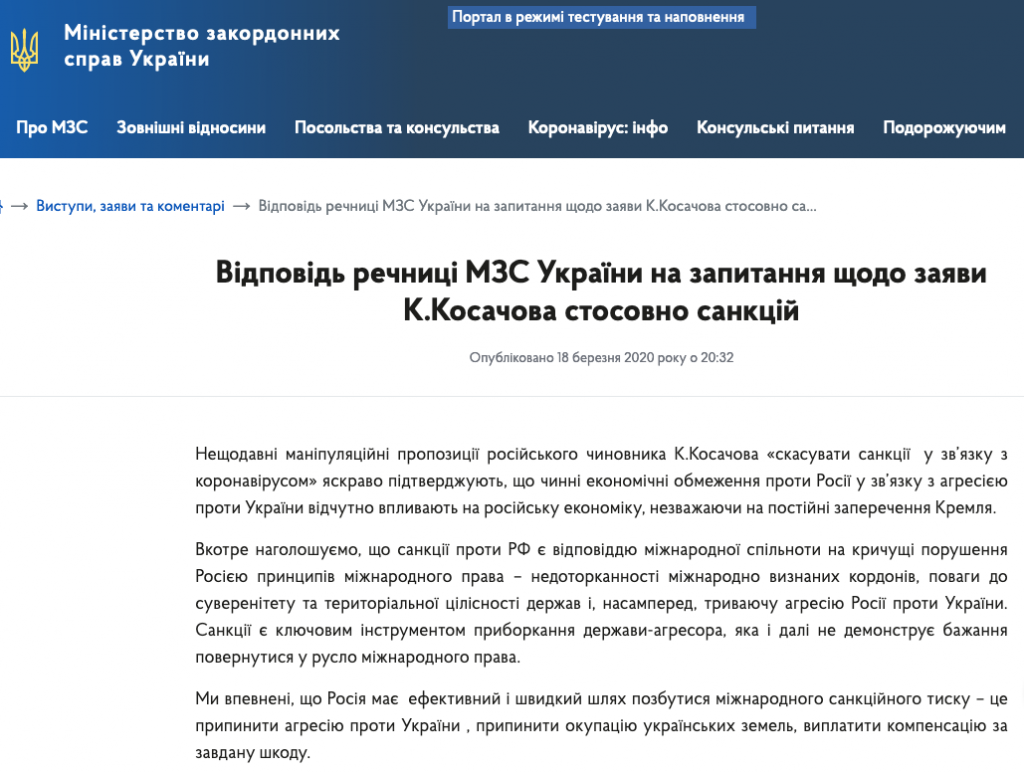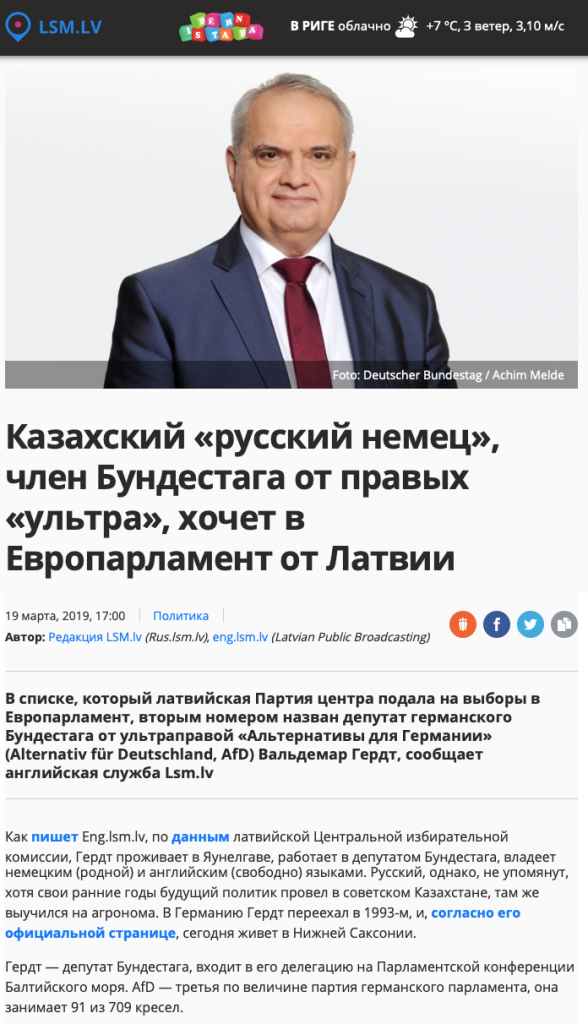 The European Union does not intend to lift any of the Russia sanctions. On March 30 the European Union issued a statement saying it will stand by Ukraine in the face of the coronavirus pandemic and will mobilize substantial support. 
According to the statement "The EU will continue to support Ukraine in this unprecedented crisis. In order to alleviate its impact on the health system, people's daily lives and the economy, the EU is preparing a set of assistance measures for individual partner countries, as well as for the Eastern Neighborhood region as a whole. A first package for Ukraine comprises around €80 million."
Ukraine's Foreign Ministry responded to Russian politicians' call for sanction relief by noting that the world really should unite in the fight against the coronavirus, but such a fight should not be a reason to ignore and treat Russia's ongoing aggression against Ukraine with impunity.
Meanwhile during a telephone conversation with Ukraine's Foreign Minister Austria's Federal Minister for European and International Affairs Alexander Schallenberg assured that "Russia's efforts to lift sanctions because of coronavirus pandemic are futile".
Waldemar Hertdt, the Bundestag member whose sanctions position Izvestia conveniently presented as the position of the Bundestag, hails from the Alternative fur Deutschland (Alternative for Germany") party, a right-wing populist, economically libertarian, socially conservative, Eurosceptic, and reactionary political party in Germany. Herdt regularly visits Russian occupied Crimea and has participated in the Russian Economic Forum held in Yalta.