The Russian website Russkaya vesna published a news story claiming that residents of the French port city of Calais held a demonstration against refugees.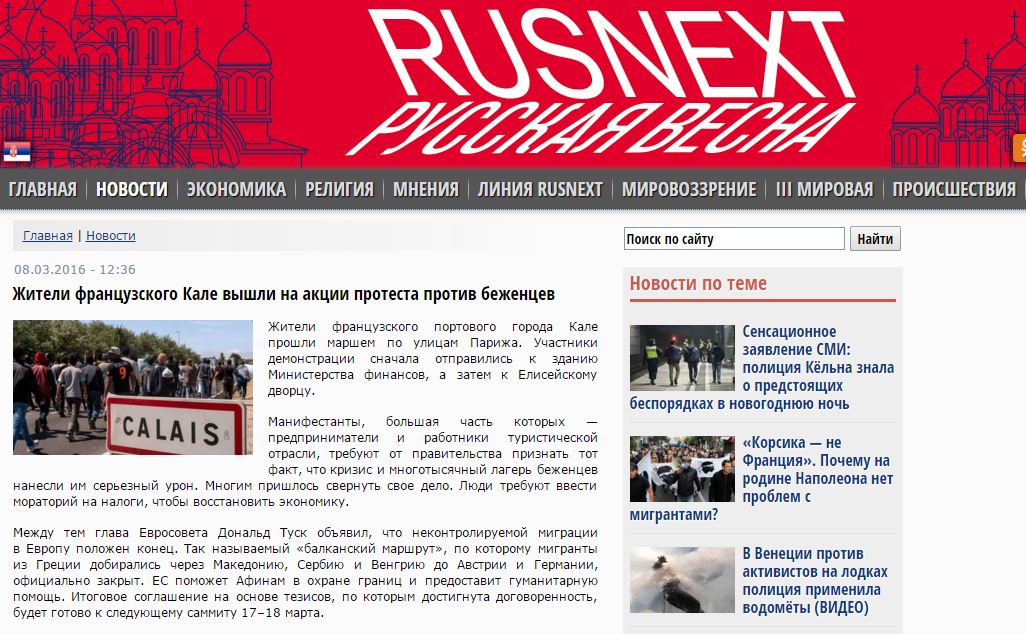 "Calais residents marched through the street of Paris. They began their protest at the Ministry of Finance and then marched to the Elysee Palace" writes Russkaya vesna. According to the publication, the majority of the protesters were Calais business owners.
According to the French publication LePoint, which ran a detailed story about the rally, the merchants of Calais were not protesting against migrants and refugees, but against the dire economic situation that the region is currently in as a result of the large influx of refugees. They want the French government to recognize the damage that the arrival of migrants has caused to their businesses and recognize the region as being "in a state of exceptional economic catastrophe".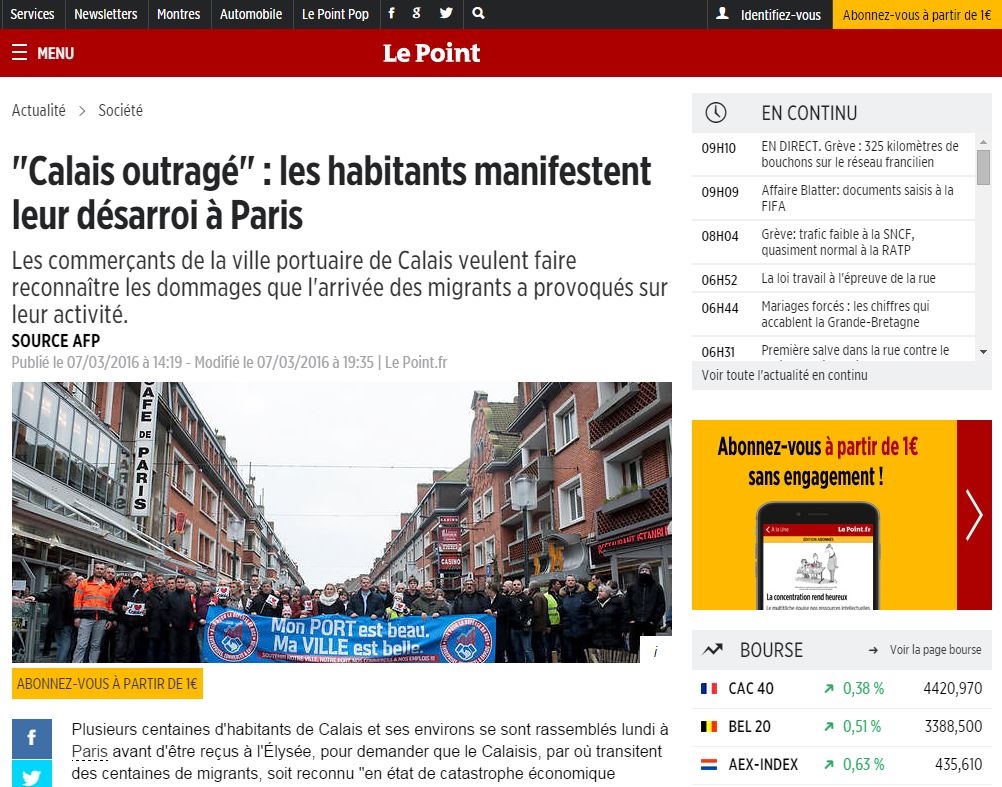 Consumer activity is down by 40% claim the protesters, therefore they are asking for a 10 year tax moratorium to revitalize the region.
We are neither for nor against migrants, "insisted Antoine Ravisse, President of the association "Great gathering of Calais". The entrepreneurs of the port city want "to restore the image of Calais in France, in Europe, everywhere," he said.
During the rally there were absolutely no signs with any anti-migrant slogans.
Calais was a very popular trading and shopping destination of British tourists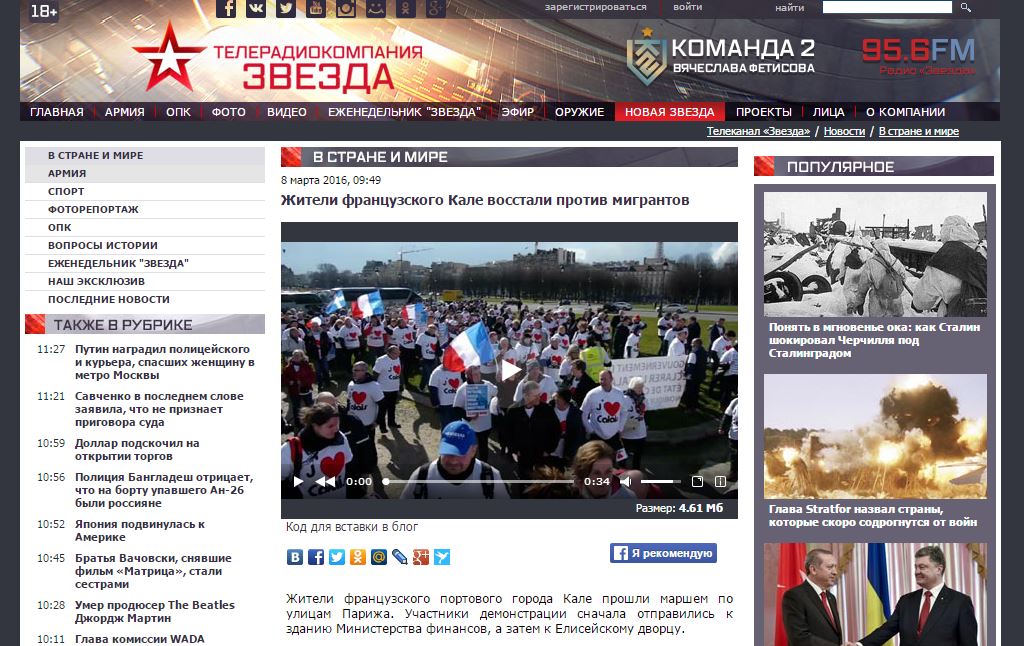 Some Russian media were even more colorful in their coverage of the march. The Russian military television station Zvezda's headline for this story was "Residents of Calais rise up against migrants."