The news and current affairs web site Hyser published a story claiming that Canada has cancelled visas for Ukrainian citizens.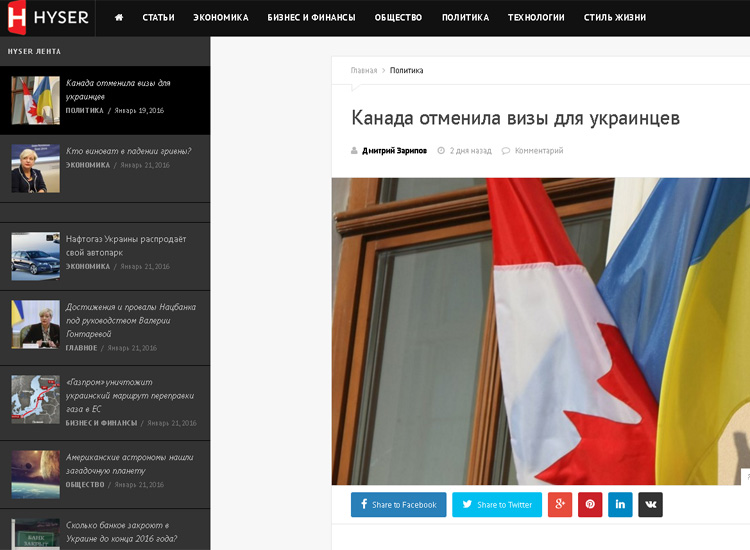 "This unanimous decision was supported by the country's government and the opposition" claims the website.
In fact, Canada has not abolished visas for Ukrainians however, the Canadian Parliament has registered a petition launched by a member of parliament calling for their repeal.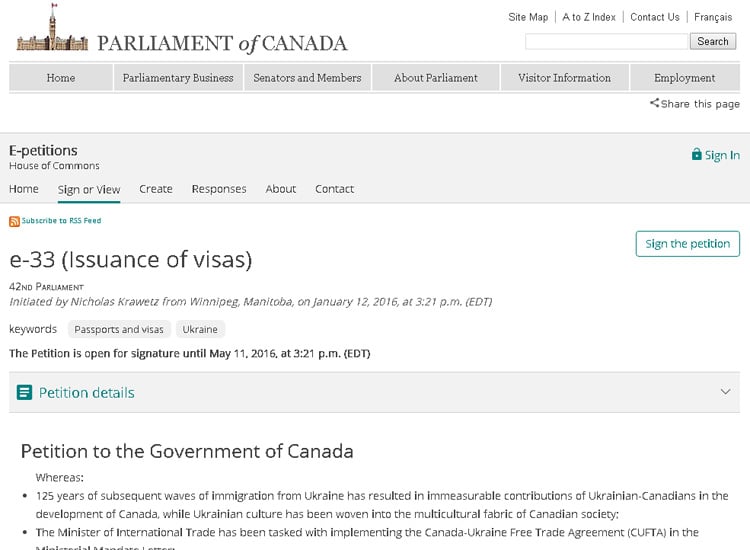 Nicholas Krawetz, the author of the petition believes the current visa regime is not conducive for the development of relations between the two countries. Abolishing visas for Ukrainians for up to 90 days will bring about economic growth and new jobs in Canada,he says.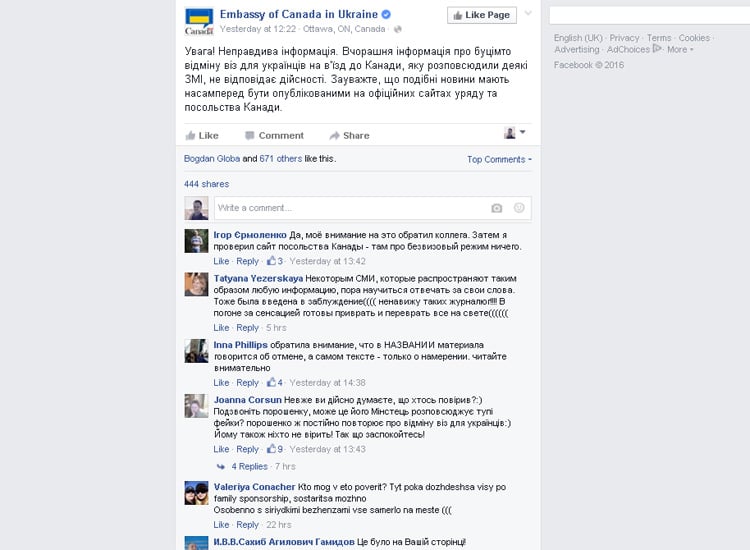 The Canadian embassy in Ukraine quickly reacted to this fake story and set the record straight. "Attention! False information. Information about the alleged cancellation of visas for Ukrainian citizens is not true" informed the embassy on its Facebook page.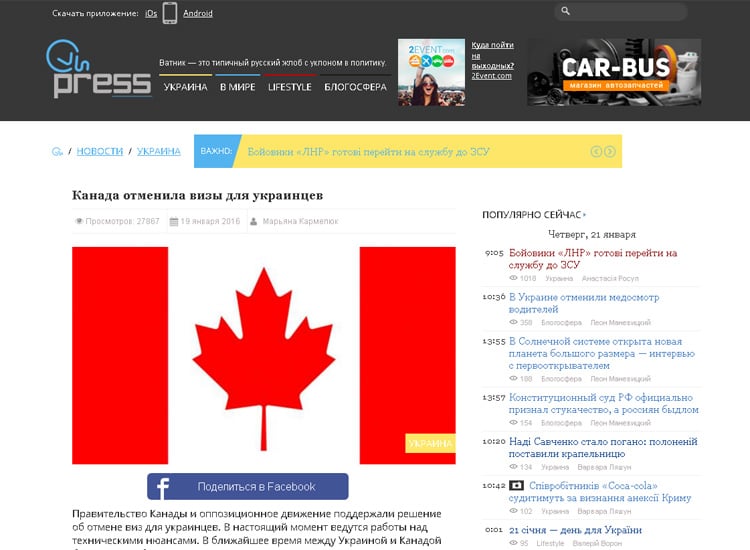 Onpress, Izvestia and Sudebno Yuridicheskaya gazeta also reprinted this fake information.