On March 14, the Russian news agency TASS incorrectly reported that the Ukrainian region of Carpatho-Rusyns was demanding total autonomy. TASS cites Petro Hetsko as its source, calling him the leader of Carpatho-Rusyns.
According to Hetsko, on March 14, a congress of Rusyn organizations agreed to demand the recognition of Rusyns as a nationality and to enter into a dialogue with Kyiv in order to obtain autonomy for Transcarpathian Ruthenia.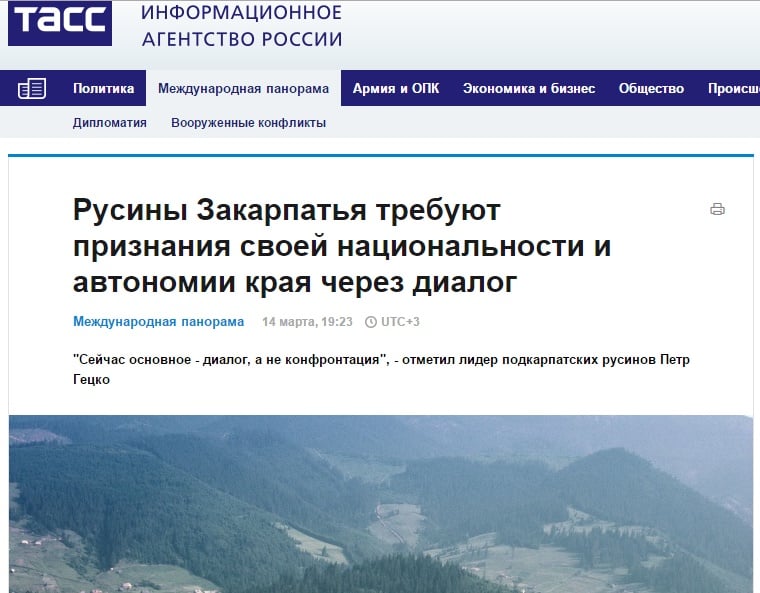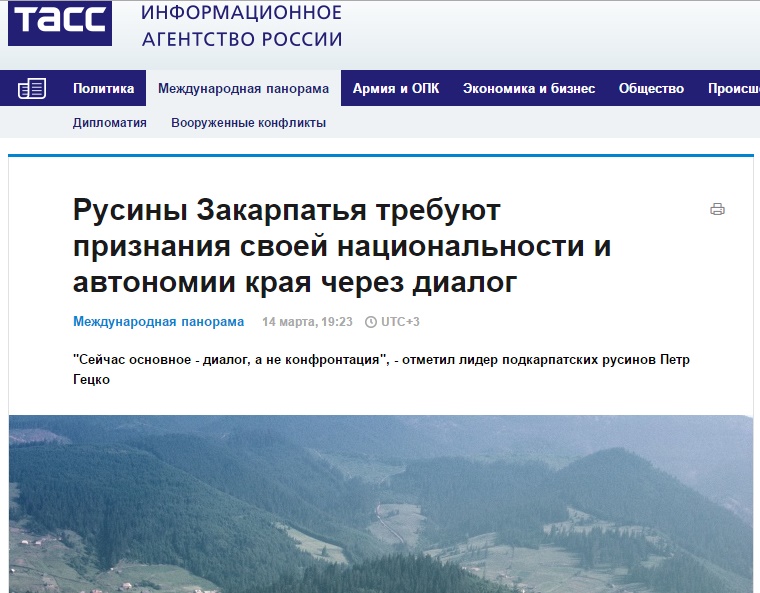 The report, however, was quickly squashed by the Head of the Carpatho-Rusyns People's Council, Yevhen Zhupan. "No congress of Carpatho-Rusyns was held. No declarations and no demands for autonomy were made," he said.
The Carpatho-Rusyns People's Council includes 90 percent of officially registered Rusyn organizations among its membership.
"I have just talked with the Head of the Dukhnovych Society, Yuriy Prodan, who was also mentioned in this provocative news article, and he assured me that he had never heard about that congress before or about any decisions supported by this organization," Zhupan added.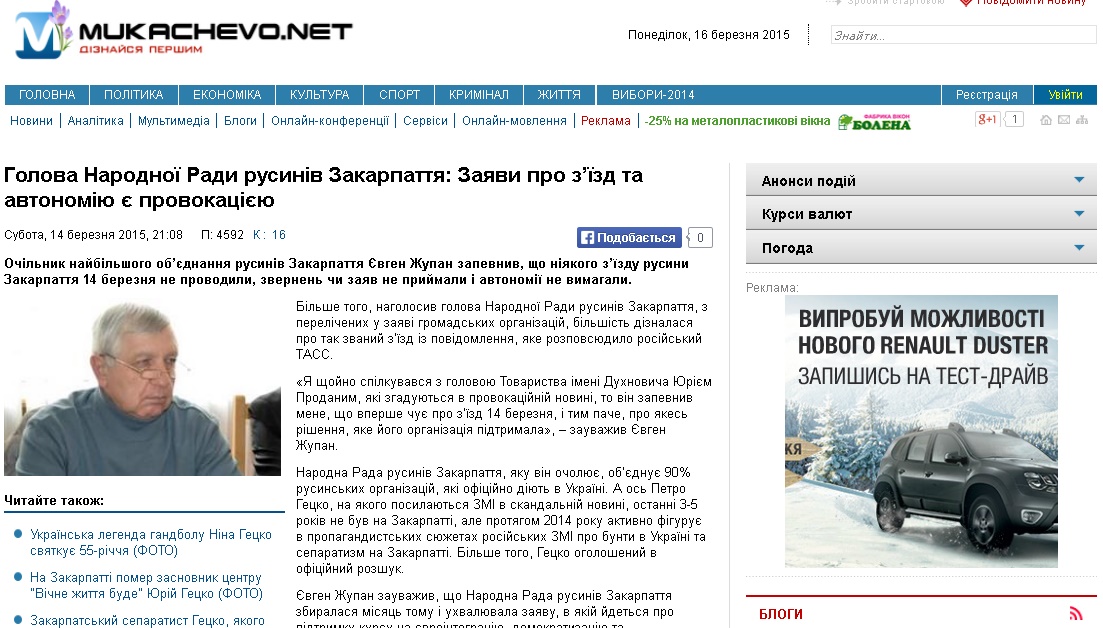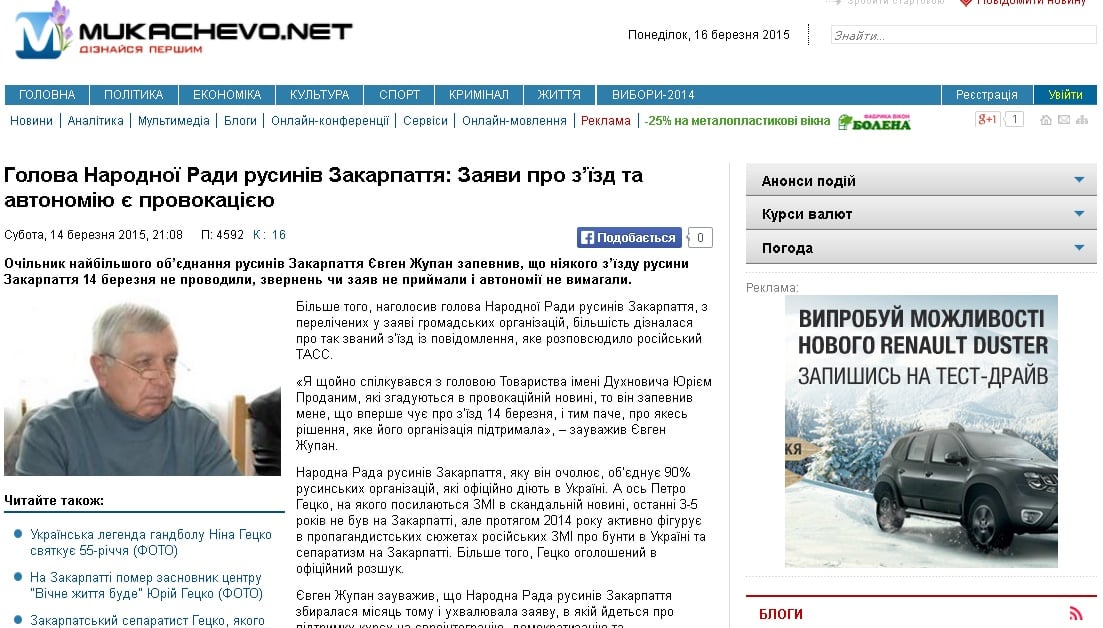 TASS's source, Hetsko, has not been in Transcarpathia in the last 3-5 years. Nevertheless, in 2014 he often appeared in propaganda items and false reports for Russian mass media about revolts in Ukraine and the Transcarpathian push for separatism. Hetsko has been officially placed on a wanted list by the Ministry of Internal Affairs of Ukraine.