Several Ukrainian news sites spread fake information about the attack of the Chinese troops on the Russian border, referring to the Russian TV channel LifeNews. As a result of the clash on the border territories 16 Russian soldiers are said to be dead. This false news has been quickly spread through social networks and forums.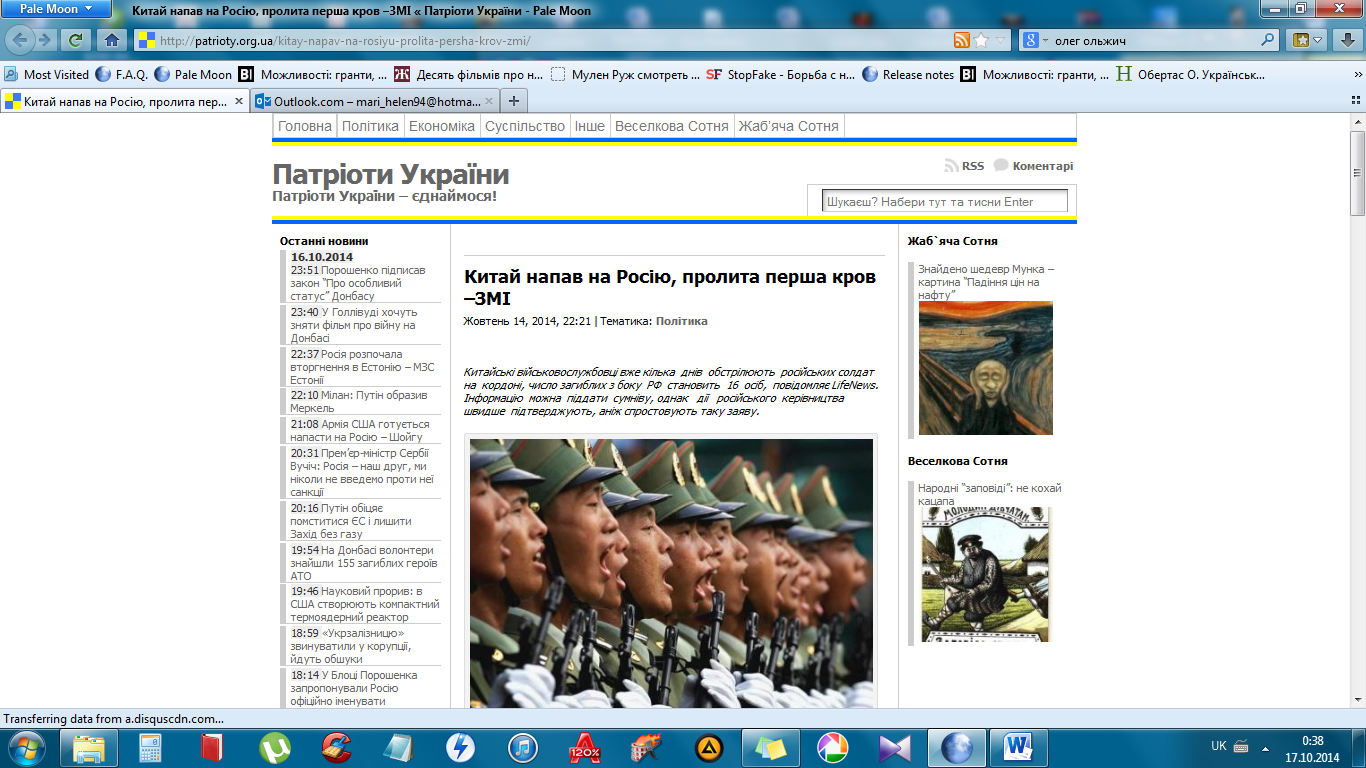 The phrase of the Minister of Foreign Affairs Sergey Lavrov about "massive artillery fire from Chinese territory", the corresponding order of Vladimir Putin to get the troops of the Eastern District fully operational and materials of some mass media and abstract "local bloggers" are given as proofs of this information.
However, all these evidences are made up by unknown author.
No-one source confirms this information. There is no information about Chinese aggression on the site of the President of Russian Federation, on the site of the Ministry of Defense of Russian Federation or on the site of the Ministry of Foreign Affairs of Russian Federation. There are no any other official confirmations either from the Russian side or from Chinese. The sites of LifeNews and Censor.net, referred to by authors of the article, do not contain any news about such a topic.
It should be pointed out that bare-faced lie of Ukrainian mass media plays into the hands of Russian propaganda. In such cases well-known pro-Kremlin sites and TV channels descend to use "the next evidence of the lie of Ukrainian mass media", thus producing a fake from a fake.