The Russian TV channel "Russia 1" aired a program called "Evil spirits of Maydan: mystic of Ukrainian mayhem". The program, among other things, referred to the claim that two soldiers of "Berkut", who refused to kneel in front of Lviv Maydan and recognize the current government, allegedly were burned alive.
https://www.youtube.com/watch?v=SUDH0Qbjuao
This was reported by the head of the so-called Russian community of Dnepropetrovsk Victor Trukhov. He says, two "Berkut" solders were put on their knees publicly and then burned in Lviv.
However, contrary to this claim, a fire occured in Lviv on February 20, 2014 where people from security forces were caught in a fire. The fire started after a powerful explosion in the security forces basis, after which one officer in uniform and one in civilian clothes were pulled from the rubble.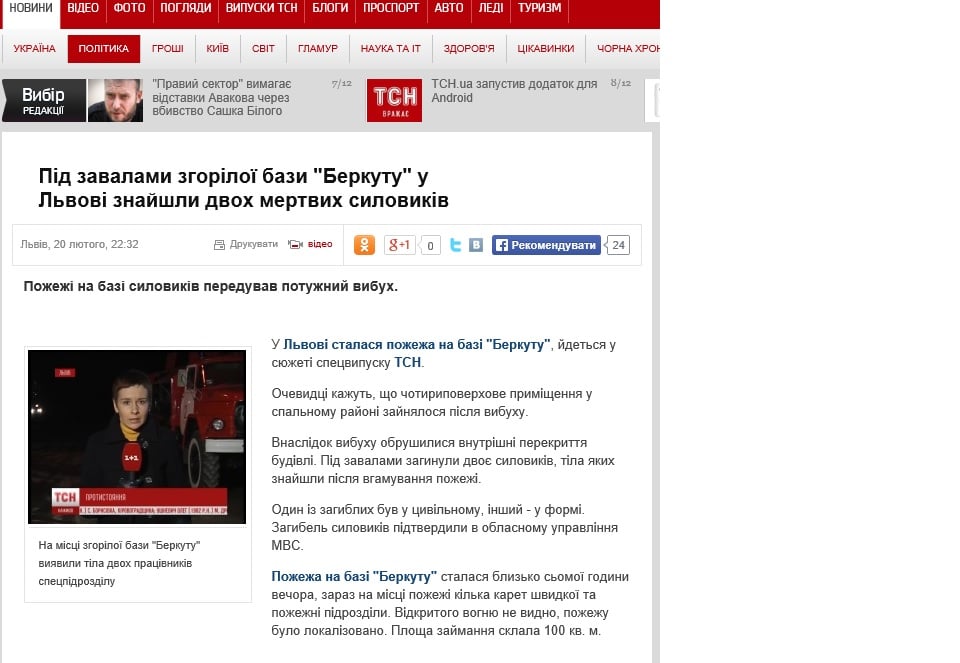 Commandos from "Berkut" kneeled on 24 February. Lviv citizens who came to the Maydan, were shouting "Shame!" and throwing small objects at security forces. To prevent any possible violence against "Berkut" soldiers, Self-Defense soldiers surrounded "Berkut", and the priest was calming down people.   People made the security forces to kneel on stage, and then one of the special forces soldier promised that "Berkut" will always be on the side of the people and assured that Lviv "Berkut" was not involved in the fighting in Kyiv. After the "ceremony" the commandos were taken away in the tram.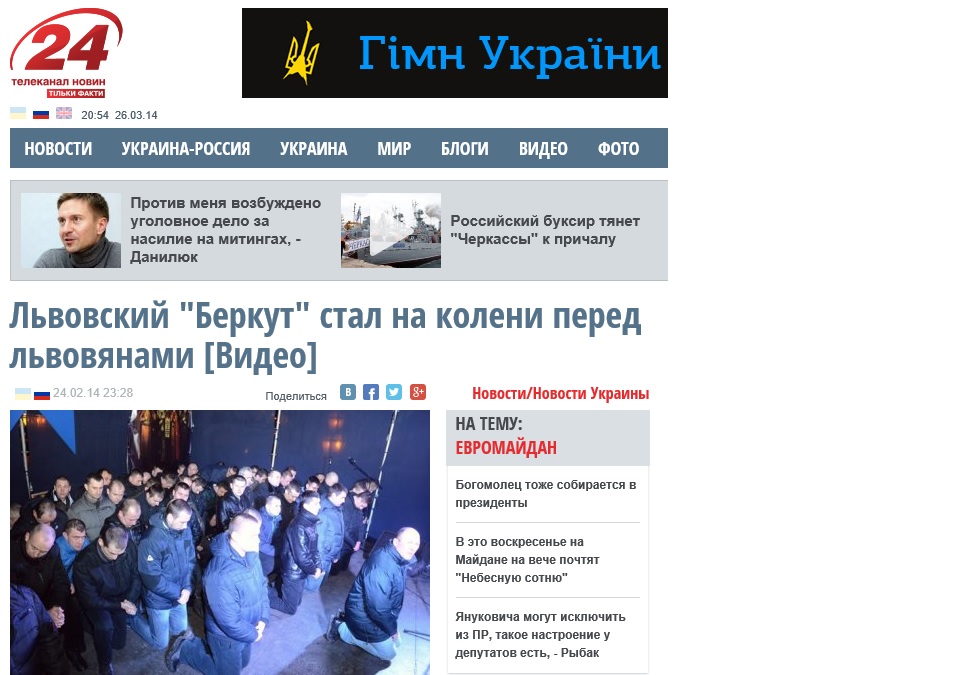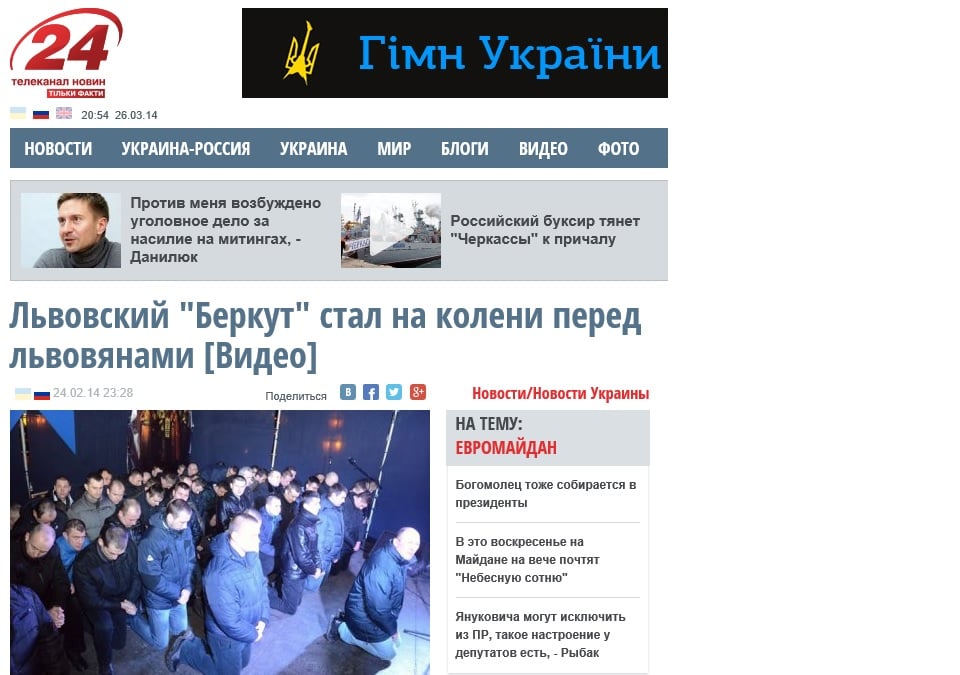 Accordingly, the fire was the result of an accident and not the result of public humiliation of "Berkut".