The Russian site Ukraina.ru and separatist sites News portal, News Front and Novorosinform.org have posted a false commentary, allegedly from the Center for Constitutional Rights in the U.S., about the arrest of Odesa separatist Artem Buzila.
A certain Grey or Greg Butterfield, who is reported to be the head of the Center, allegedly said: "It became dangerous to express his or her view in Ukraine. Organizers of protests are accused of aiding and abetting terrorism, thrown into prison, beaten, kidnapped… Now the well-known journalist from Odessa Artem Buzila is under arrest. This young and talented man was tortured and beaten by the Secret Service of Ukraine and charged with aiding and abetting terrorism. The government goes to the most ignoble measures: repressions, violence, even murders."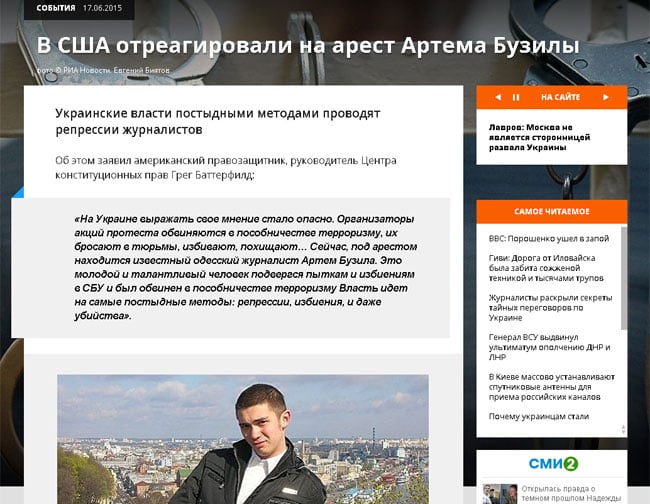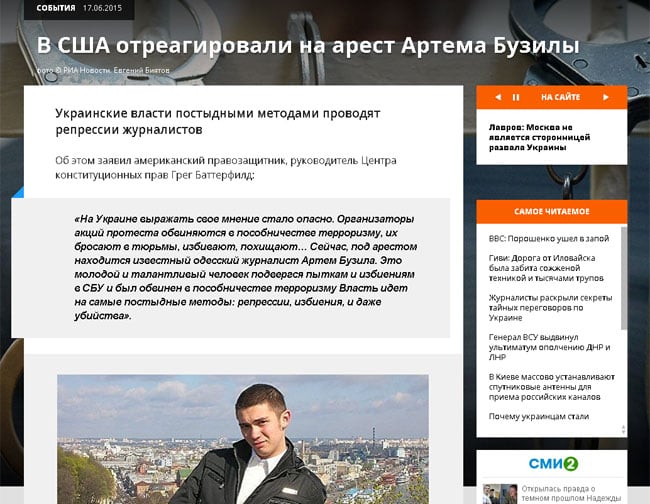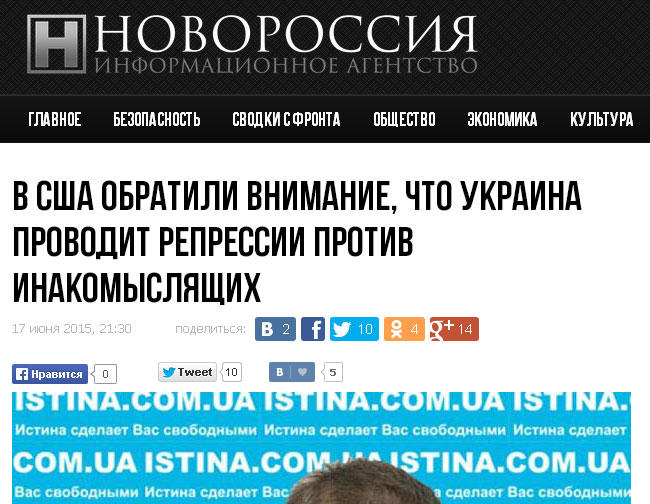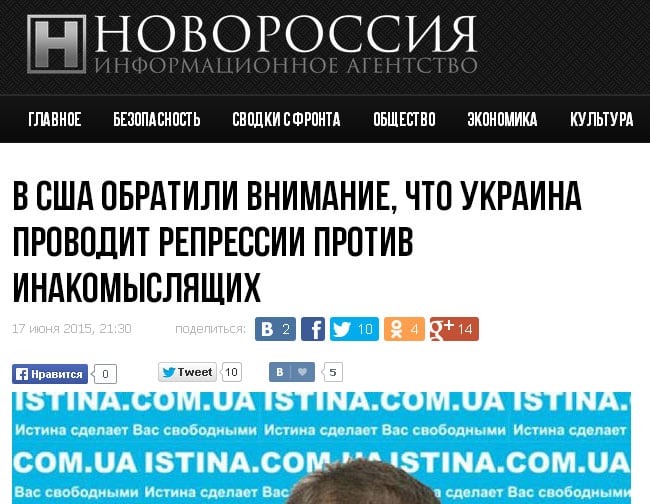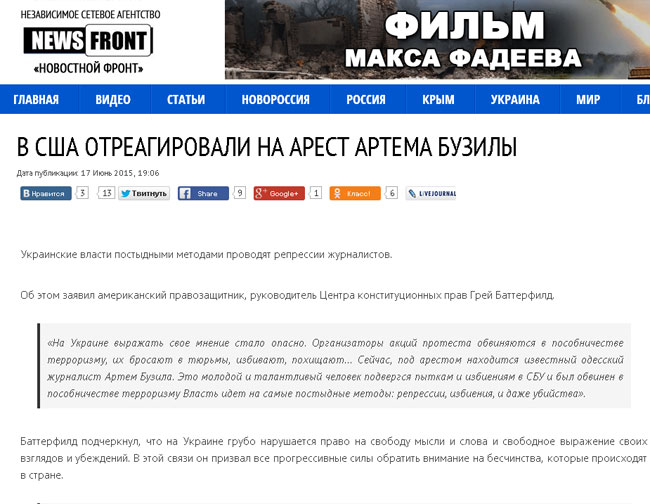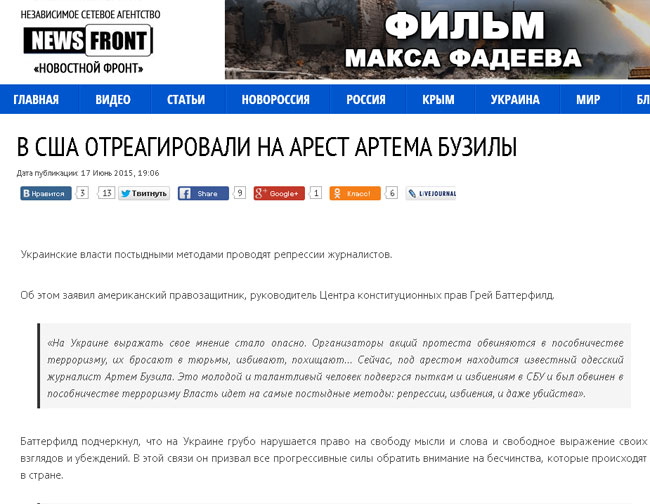 The Center for Constitutional Rights is a well-known human-rights organization that was established in 1966 in New York, and now headed by Vincent Warren. A Gregory Butterfield does work within the organization, but as an administrative manager and does not speak for the organization.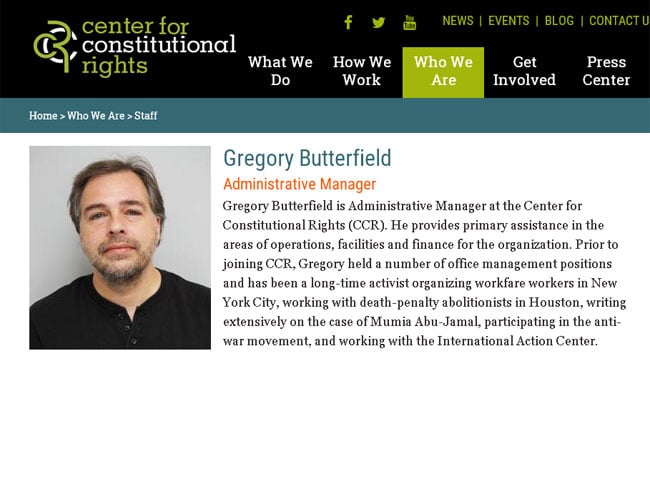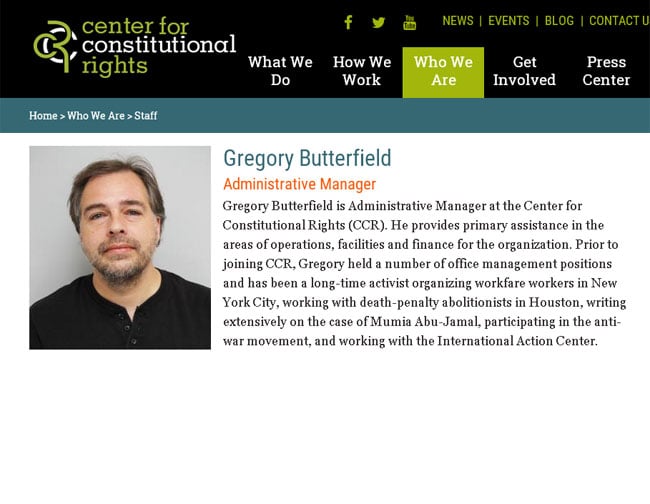 StopFake has also discovered that the text quoted above was lifted from a post on the site of an association called Struggle, published on June 16, and then falsely attributed to the American organization.
Here are two citations from it:
"It became dangerous to express his or her view in Ukraine. Organizers of protests were accused of aiding and abetting terrorism, thrown into prison, beaten, kidnapped… Hundreds of civil activists were forced to emigrate in order to save their life and freedom. Among them well-known Ukrainian journalists, writers, public and political activists."
"But the government does not stop. In the end of April the well-known journalist from Odesa Artem Buzila was arrested. This young and talented man was tortured and beaten by the Secret Service of Ukraine and charged with aiding and abetting terrorism. As we can see, the Ukrainian government is aimed at annihilating smart journalists with critical thinking. The government goes to the most ignoble measures: repressions, violence, even murders."