On April 22, the separatist publication News-Front published a false report about an unfinished concentration camp made by "pro-American" for those "accused of terrorism and separatism by the ruling regime in Ukraine."
The report is based on a video by a war correspondent who claims that the construction site is an uncompleted prison in Zhdanovka in the Donetsk region. He opines: "It is very convenient place to keep prisoners of war here, wouldn't you say? There is such an Eastern European Guantanamo!"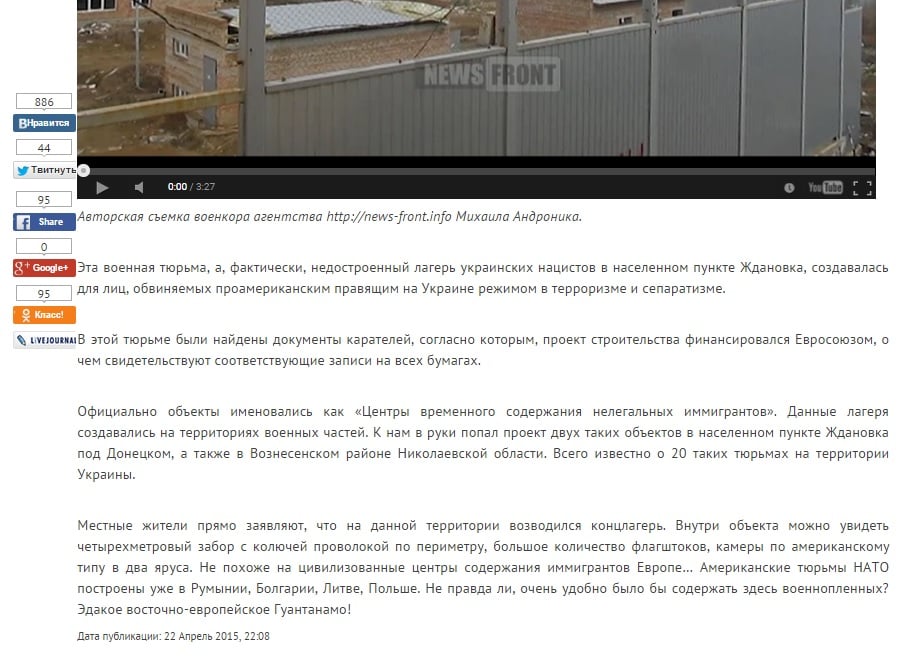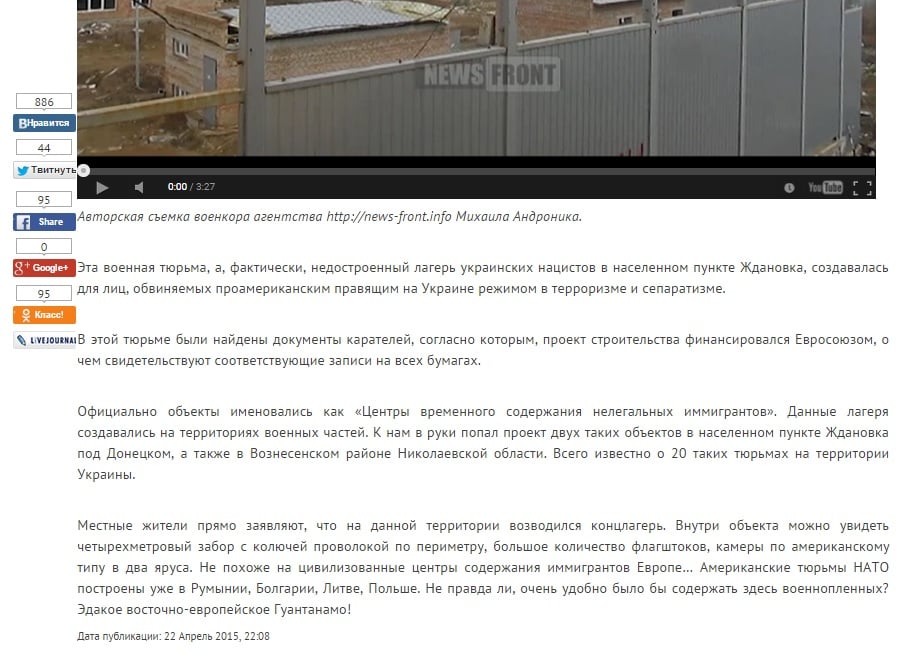 The Russian TV Channel Zvezda presented a similar story on April 24, based on the New-Front report.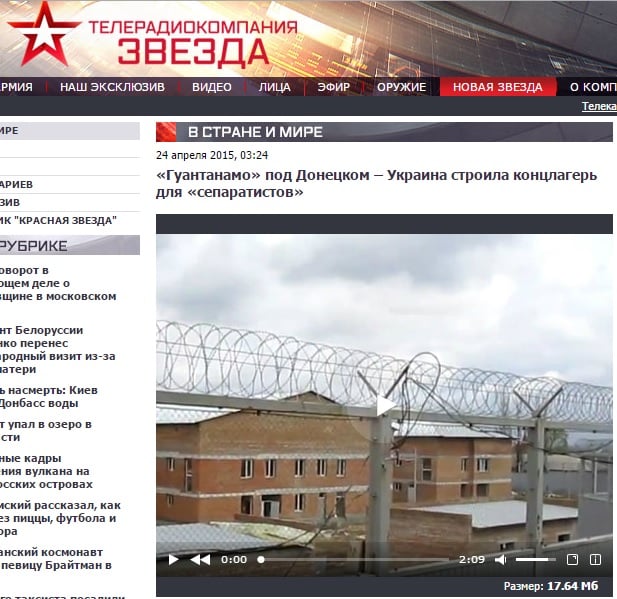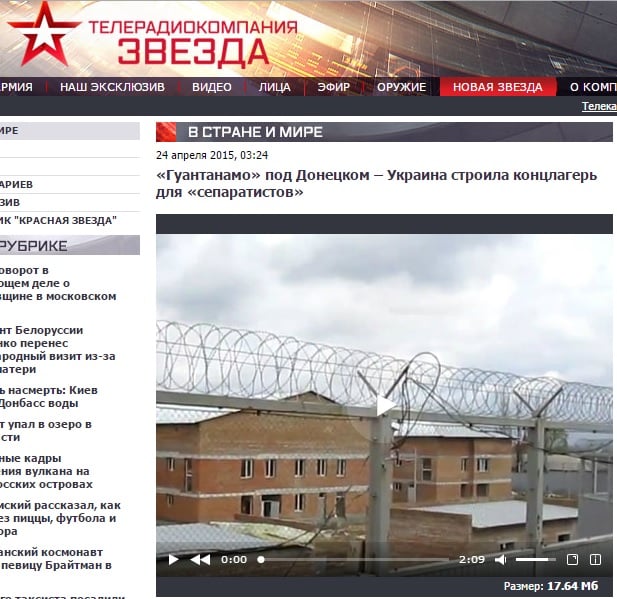 So did Russia's REN-TV.
Russian media often creates stories about "concentration camps" in Ukraine. Last year, Russia's Channel 24 reported "Guantanamo in Ukrainian: Kiev intensely builds prisons." In this case, the prisons were in Voznesenke and Zhdanovka.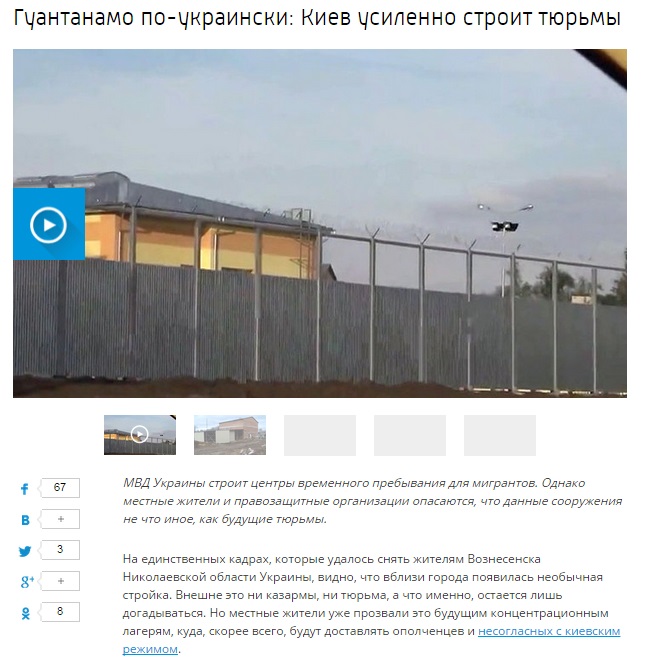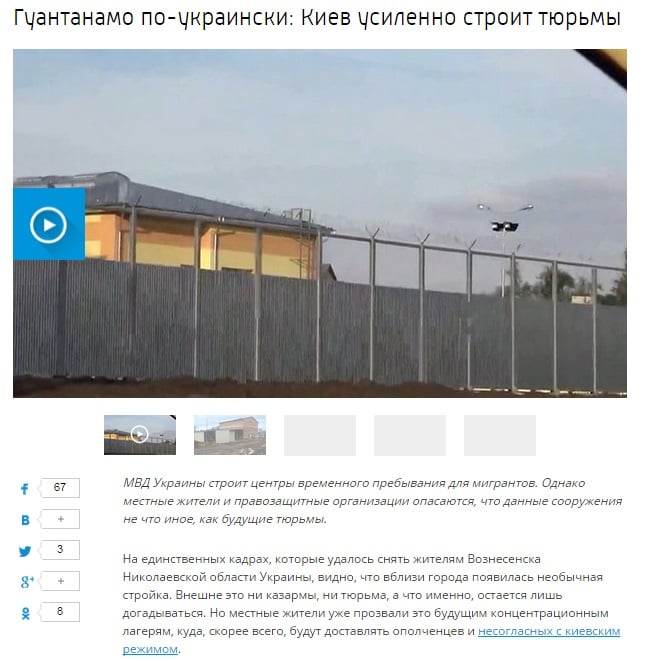 There are no official documents or other convincing evidence on which to base these reports about building concentration camp for political opponents or prisoners of war.
The European Union has provided funds for the construction of detention centers for illegal immigrants in seven areas of Ukraine since 2011. The press service for the Representation of the EU in Ukraine has reported about it.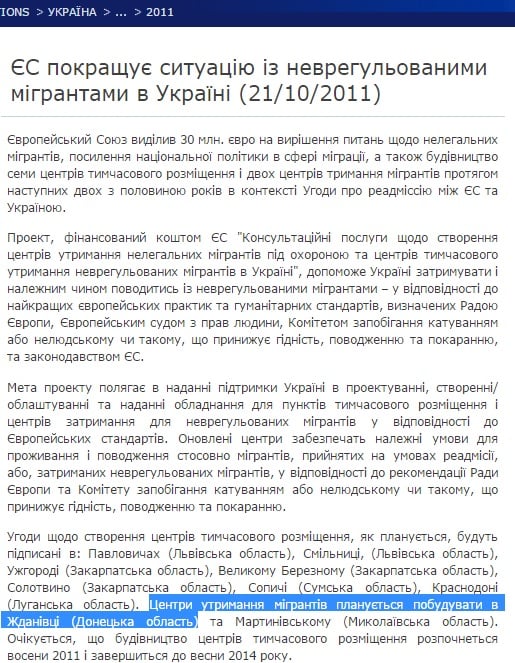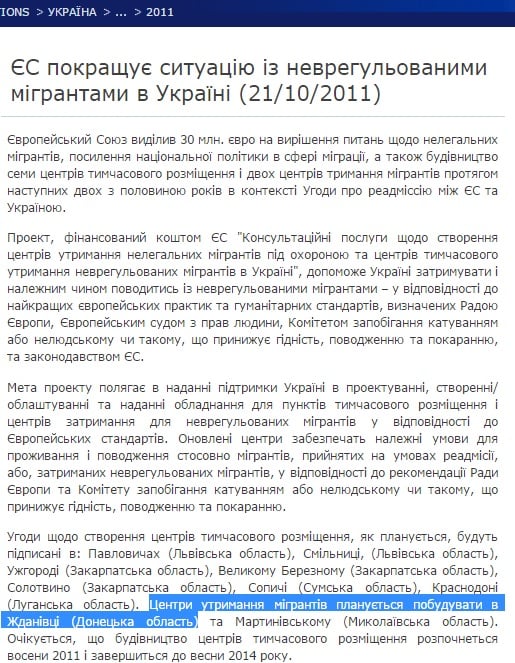 This project was widely covered in the media. For example, in March 2014 News of Donbass reported about building a center in Zhdanovka for illegal migrants.
Similar centers exist in many countries, including Russia, Greece, and Great Britain.
Stopfake reported in the past that Russian media have presented photos of a concentration camp in Bosnia in 1995 as images from Ukraine.