Pro-Kremlin media announced last week that Ukraine is diverting monies from the Coronavirus fund to support Ukrainian patriotic cinema. These assertions come as a reaction to changes to Ukraine's 2020 budget which the parliament approved recently, changes that kept the 2019 cinema subsidies in place for 2020 and allocated 64.7 billion hryvnia to the coronavirus fund. Separate payments are also planned for medical personnel and one time pension supplements.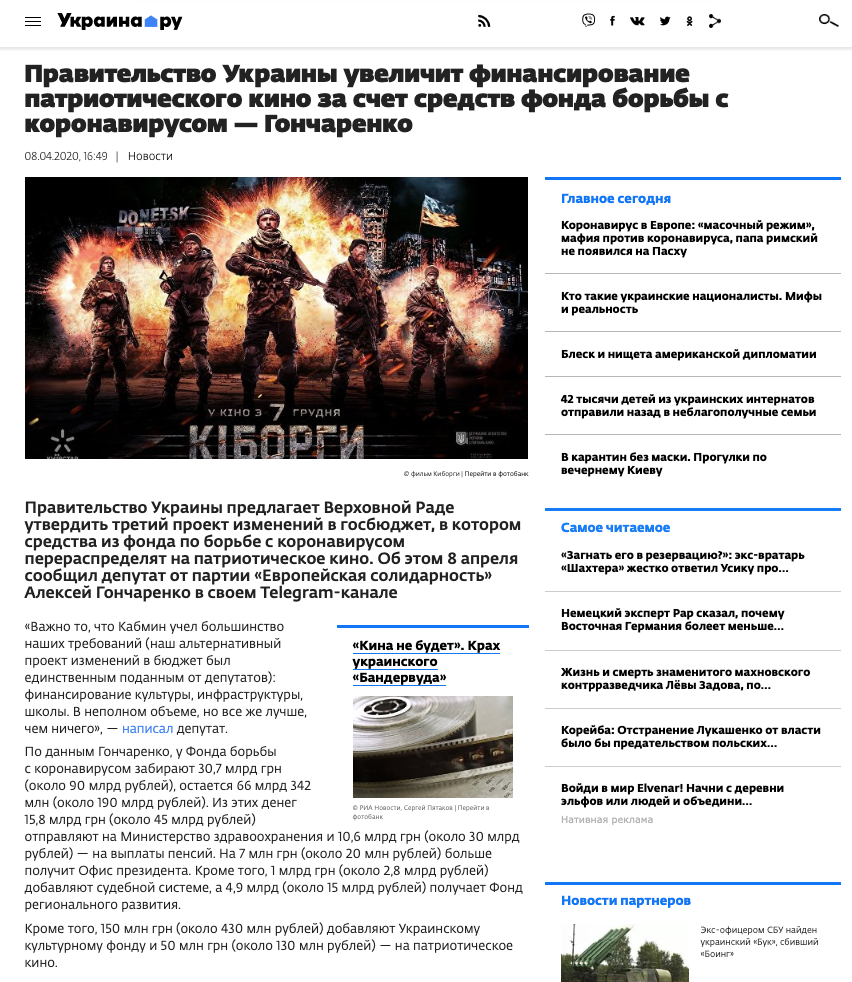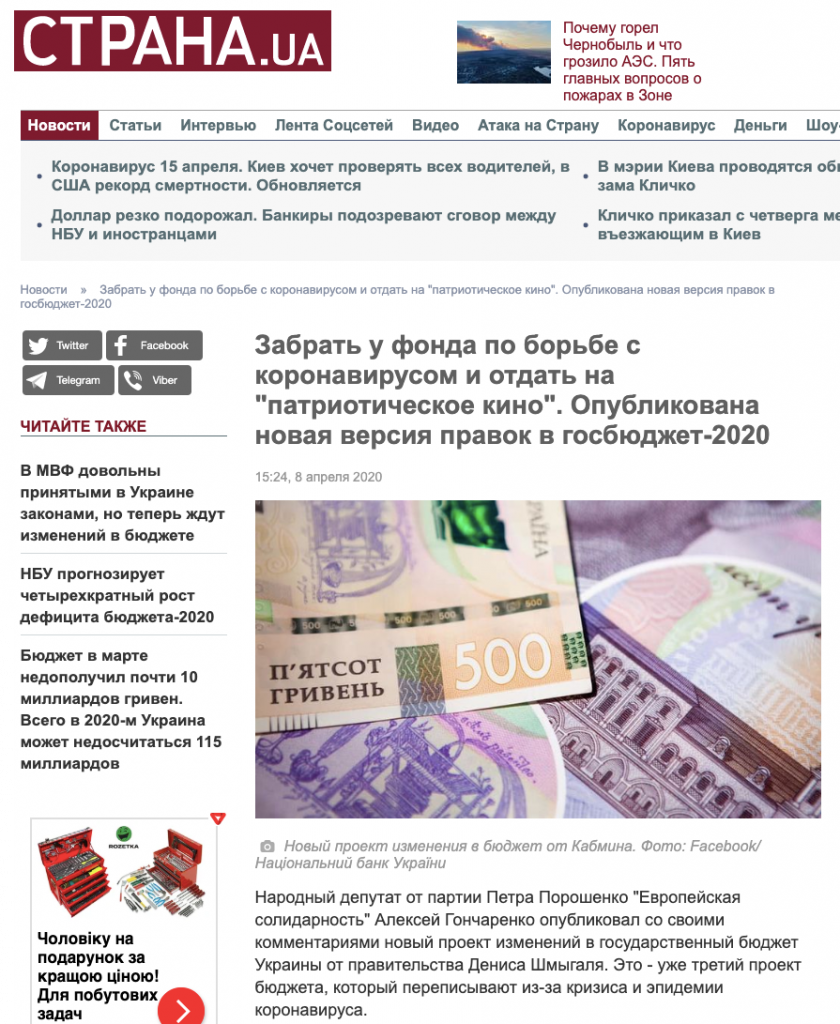 All these stories cite Ukrainian MP Oleksiy Honcharenko, who wrote on his Telegam social media channel that 30.7 billion hryvnia are being expropriated from the coronavirus fund, and an additional 150 million are allotted to the Ukrainian Cultural Fund and 50 million for patriotic cinema.
Honcharenko did discuss the changes to Ukraine's 2020 budget on his social media accounts and noted that the funds moved from the Coronavirus fund are being moved to the Health Ministry and the Ministry of Social policy. State funds for culture, education, and sport are simply being reinstated to the 2019 level. 
Originally the 2020 budget contained sizable cuts in the funds allotted for culture and aimed to cut financing for patriotic cinema altogether, the 50 million hryvnia that was returned to the culture budget for cinema does not foresee any new 2020 projects but simply covers active contracts remaining from last year.
Speaking on Ukraine's national radio Acting Culture and Information Policy Minister Svitlana Fomenko said the current financing will just allow Ukraine's cinema industry to stay afloat.
The monies allocated for the newly created fund to combat the coronavirus are intended for programs to stop the spread of COVID-19. Additional funds were added to augment medical workers' salaries, finance unforeseen emergency situations and supplement pensions.
The Cabinet of Ministers representative to the Ukrainian parliament Vasyl Mokan pointed out that it is inaccurate and incorrect to say that the Ukrainian budget was cut, monies projected for 2020 were simply reallocated according to the new requirements dictated by the COVID-19 pandemic.