Prosperity came to the Crimea with the arrival of Russian rule – declared the occupying Crimean authorities in a government report last week, buttressing their fake claims with figures and graphs.  Fakes about economic growth and prosperity in Crimea are regularly peddled in the Russian media. Meanwhile think tanks and centers who use real data in their analysis and the actual residents of Crimea paint a picture that is much less rosy than that portrayed in Russian propaganda.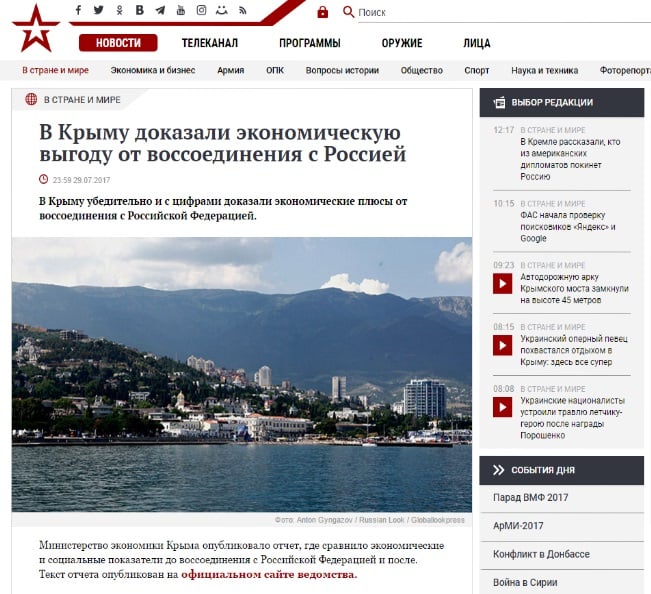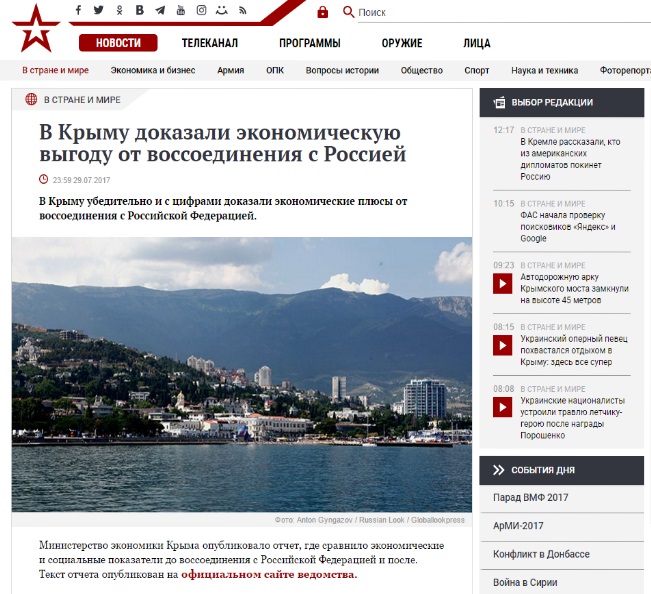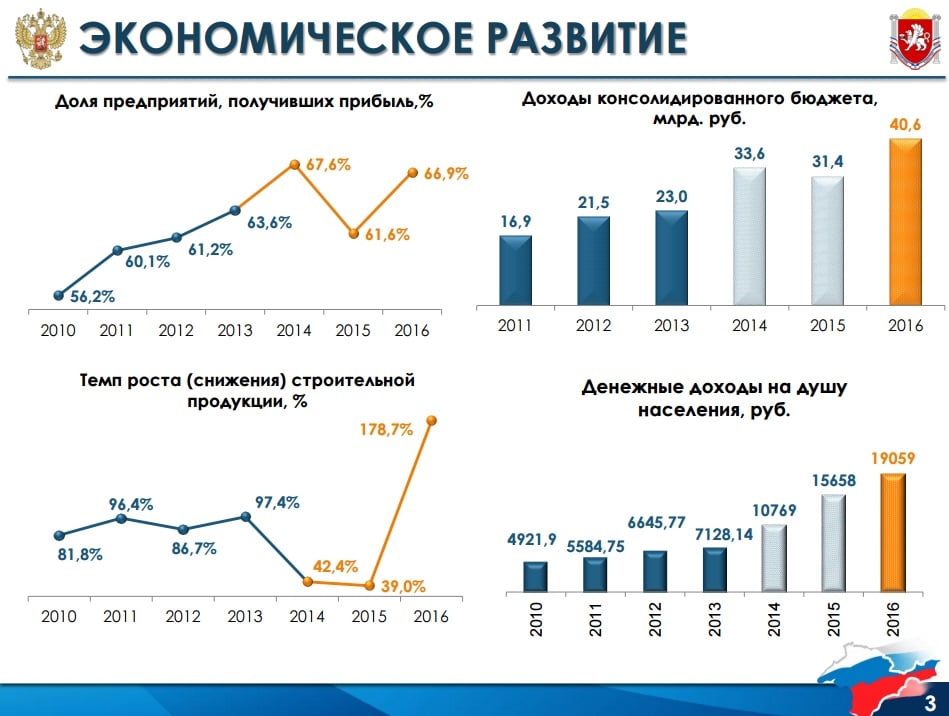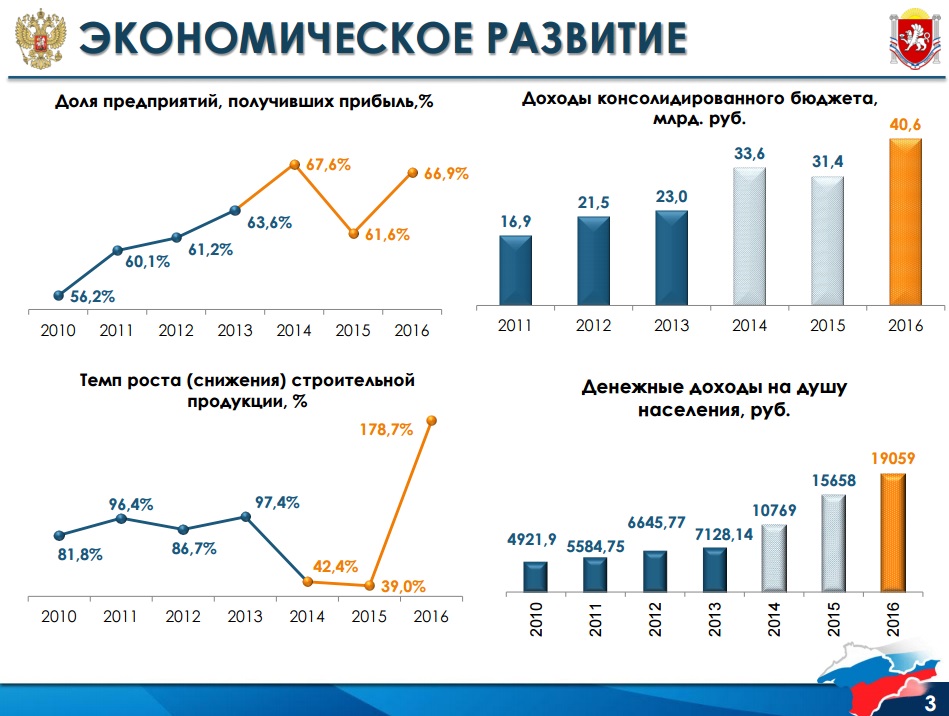 In presenting this fake claim of economic growth, the occupation authorities of the Crimea say that in 2012-2013 economic growth in Crimea was near zero, but in 2015 the gross regional product grew by 8.5%, and in 2016 by 7.1%. Since Crimea was swallowed Russia, it has seen significant improvement in virtually every area of ​​the peninsula's life: from raising living standards to reducing unemployment, according to a July report by the Crimean Ministry of Economic Development.
Sputnik, Izvestia, RBK, Moskovsky Komsomolets, Kommersant, Politexpert, Ekonomika Segodnya and other Russian propaganda outlets all disseminated  this fake story.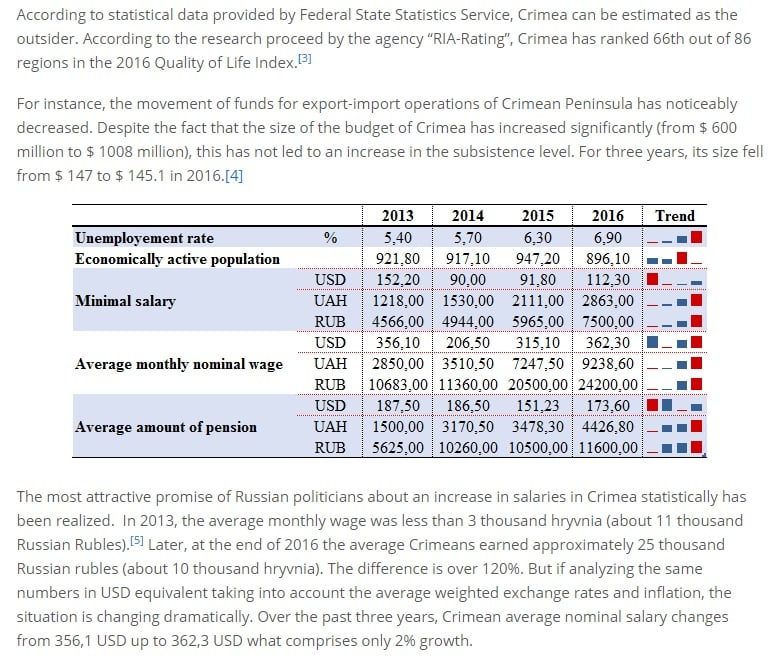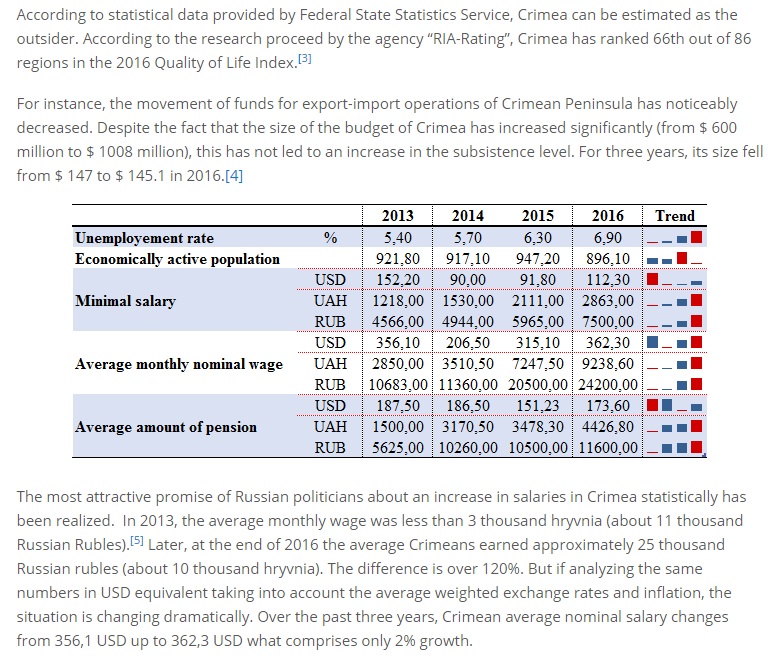 That prosperity did not come to Crimea after the annexation is a topic that much has been written about.  The Ankara Center for Crisis and Policy Studies for example in its report on Crimea notes according to every economic indicator, Crimea is in decline.
The center analyzes salary growth on the peninsula. In 2013 the average monthly wage in Crimea was about 11,000 Russian rubles, in 2016 that amount grew to 25,000 rubles. But when considering the average exchange rate and inflation this so called growth is very misleading. Over the past three years, Crimean average nominal salary grew from 356 USD up to 362 USD, that is by all of 2%.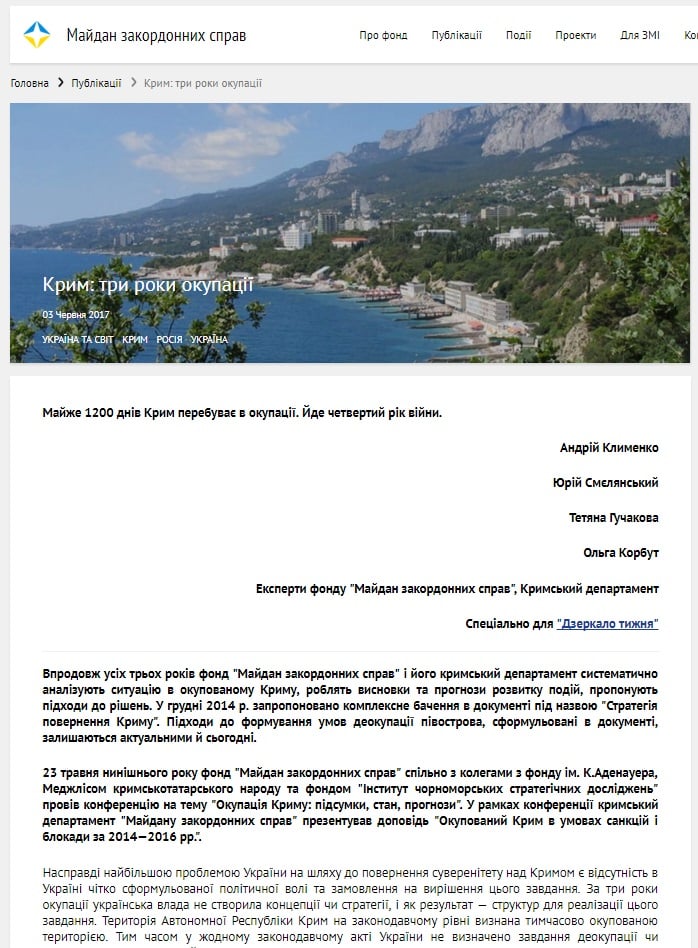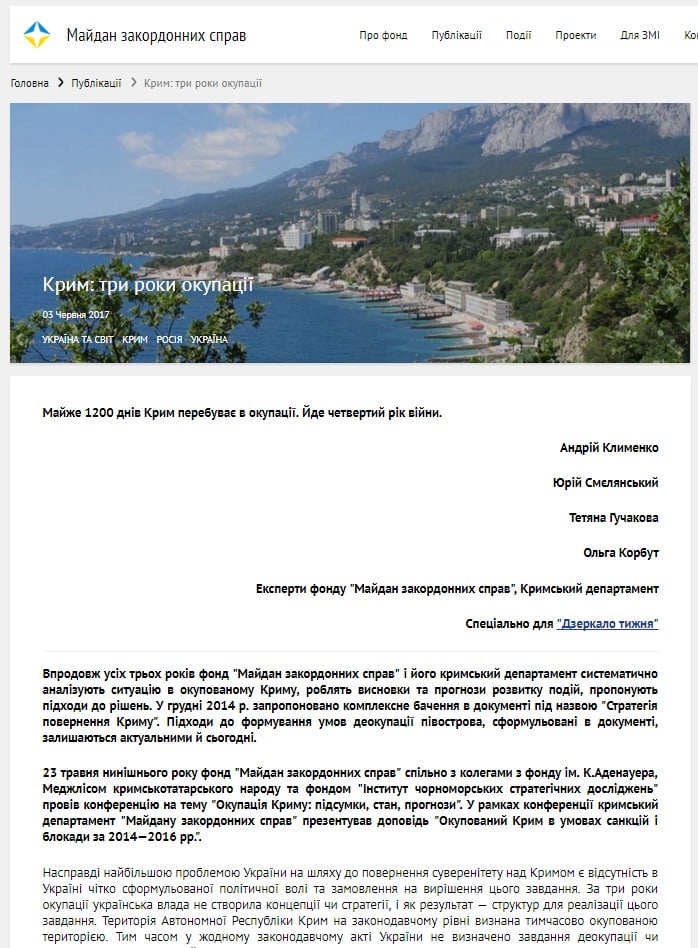 Two Ukrainian think tanks, the Black Sea Strategic Studies Institute and the Maidan of Foreign Affairs Foundation recently published a report on the economic situation in Crimea.  Crimea is currently under western sanctions resulting in a severe reduction of international flights to and from the peninsula, a reduction in local gas production, a significant decline in exports and imports, the elimination of small and medium businesses.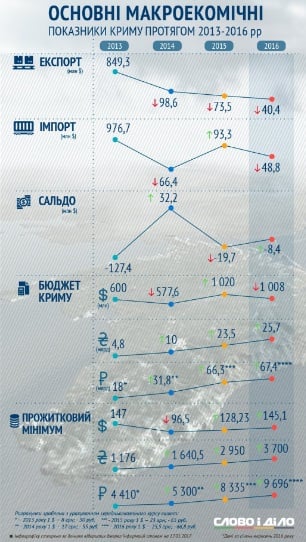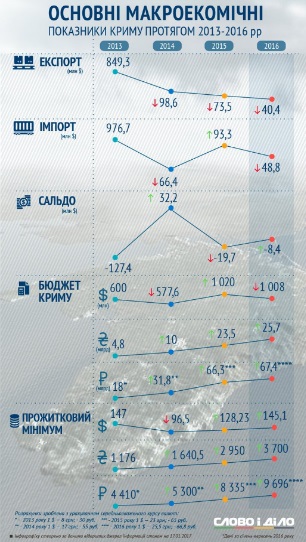 "After three years of occupation, Crimea is in the top three of Russia's most subsidized regions, together with Chechnya and Ingushetia. Two thirds of Crimea's budget for 2016 – 79.7 billion rubles – were subsidies from the federal budget of the Russian Federation.
The Ukrainian business publication The Word and Business points to growing unemployment in Crimea,  which rose from 5.4% in 2013 to 6.9% in 2016.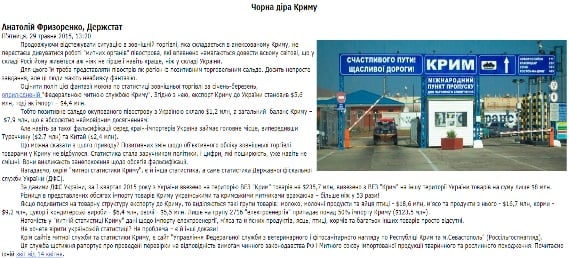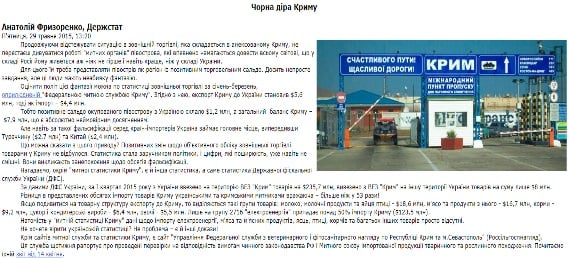 Ukraine's State Statistical Service notes that Crimean authorities often falsify data in order to prove to the world that Crimea is better off in Russia than it was in Ukraine. Statistics have become hostage to politics and the figures they are disseminating are not even funny, says Anatoliy Fryzorenko, the director of the State Statistical Service trade department.
The promised prosperity never arrived in Russian held Crimea is something that western media also write about.  According to a Reuters story from 2016 "more than two years after Russia annexed Crimea and promised its 2 million people a better life, residents say prices have soared, wages and pensions have stagnated and tourists have fled."