RT has characterized Ukraine's Foreign Ministry's efforts to develop a plan for the return of Crimea as underhanded and directed against the people of Crimea. The publication quotes Russian State Duma MP Anton Morozov who said "the people of Crimea made their choice in favor of Russia because Kyiv in fact abused the peninsula and infringed on the rights of its people in every possible way. Crimea did not receive sufficient social and economic development."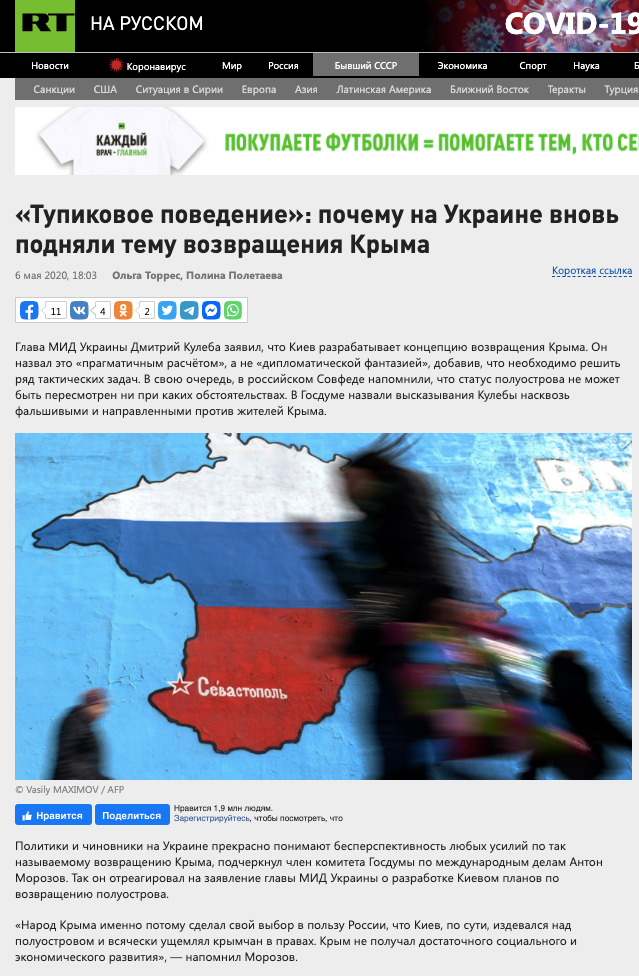 The chairman of Russia's Federation Council Konstanin Kosachev also chimes in to declare that the topic of Crimea is no longer on the international agenda and calls such Ukrainian plans "a confirmation of the total misunderstanding by the Ukrainian authorities of what happened with Crimea". The status of Crimea has not changed since 2014 because "this is what the people of Crimea want, having rejected Ukraine's policies towards the region."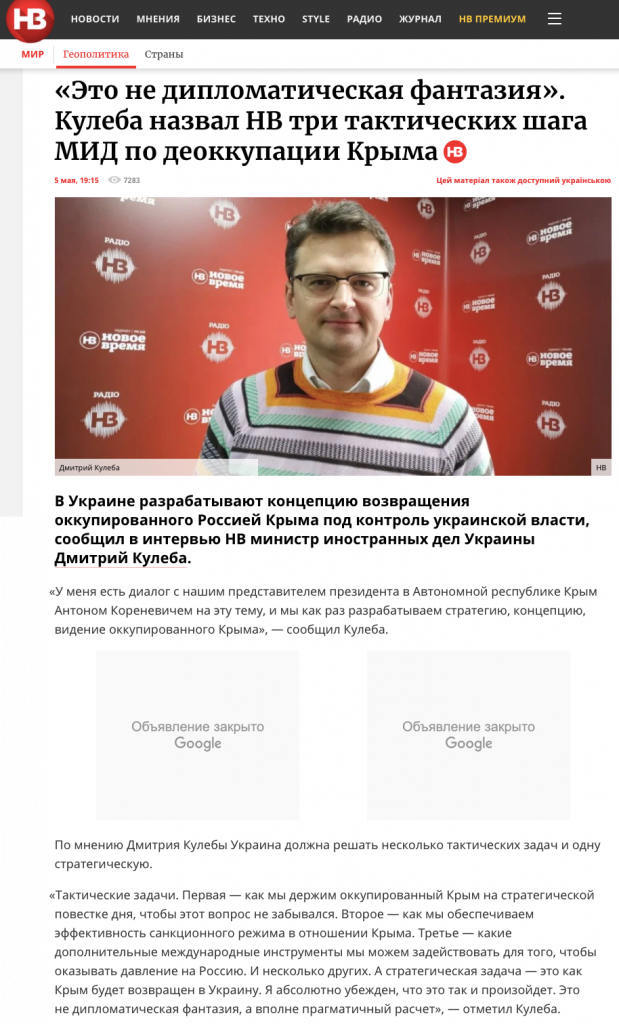 In an interview with the newspaper Novoye Vremya Ukrainian Foreign Minister Dmytro Kuleba said that the question of returning Crimea to Ukraine "is not a diplomatic fantasy, but a completely pragmatic calculation".
Ukraine's Foreign Ministry is developing a strategy for the return of annexed Crimea. According to Dmytro Kuleba, Ukraine must figure out several tactical and strategic challenges. Among the tactical challenges is keeping occupied Crimea in the news and ensuring that the issue is not forgotten; ensuring that the sanctions regime against Crimea is effective and finding additional international instruments to put pressure on the Russian Federation.
StopFake has been debunking Russian propaganda narratives about Crimea and its referendum at the barrel of a gun which Moscow spins as an expression of people's will for six long years. We have also debunked claims about Crimea not receiving sufficient social and economic support from Kyiv as well as fake tales about Crimea's alleged decade long financial support for Ukraine.
The Crimean referendum, which Moscow continues to pedal as an expression of free will of the peninsula's residents was conducted under blatant pressure from Russian military and the menacing presence of Russian military equipment parked on the streets of the peninsula's cities. The referendum and its results have not recognized by the international community, resolutions were adopted calling for the withdrawal of Russian troops from the peninsula and condemning Russia's violation of Ukraine's sovereignty and territorial integrity.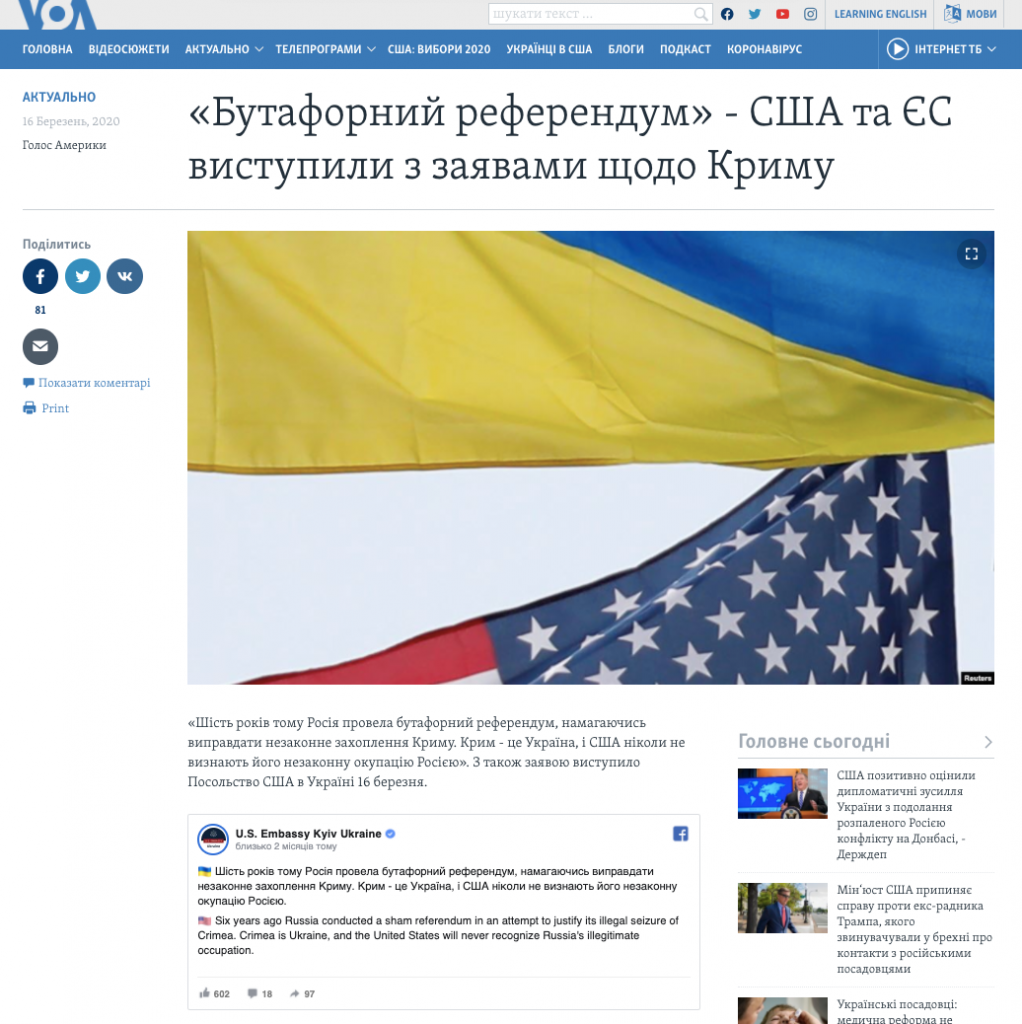 RT's claims that Crimea is no longer on the international agenda are also completely untrue. As recently as March 2020 the United States and the European Union issued statements in support of Ukrainian sovereignty and condemning the illegal annexation of Crimea.