Russian President Vladimir Putin announced that annexed Crimea had always subsidized Ukraine despite the fact that the peninsula itself was lacking. Putin made this announcement while visiting Crimea to mark the sixth anniversary of Russia's annexation of the Ukrainian peninsula Ukraine in 2014. Putin's claims are completely untrue; Crimea and the entire southeastern region of Ukraine were heavily subsidized up to 2014, receiving more from the state budget than they contributed.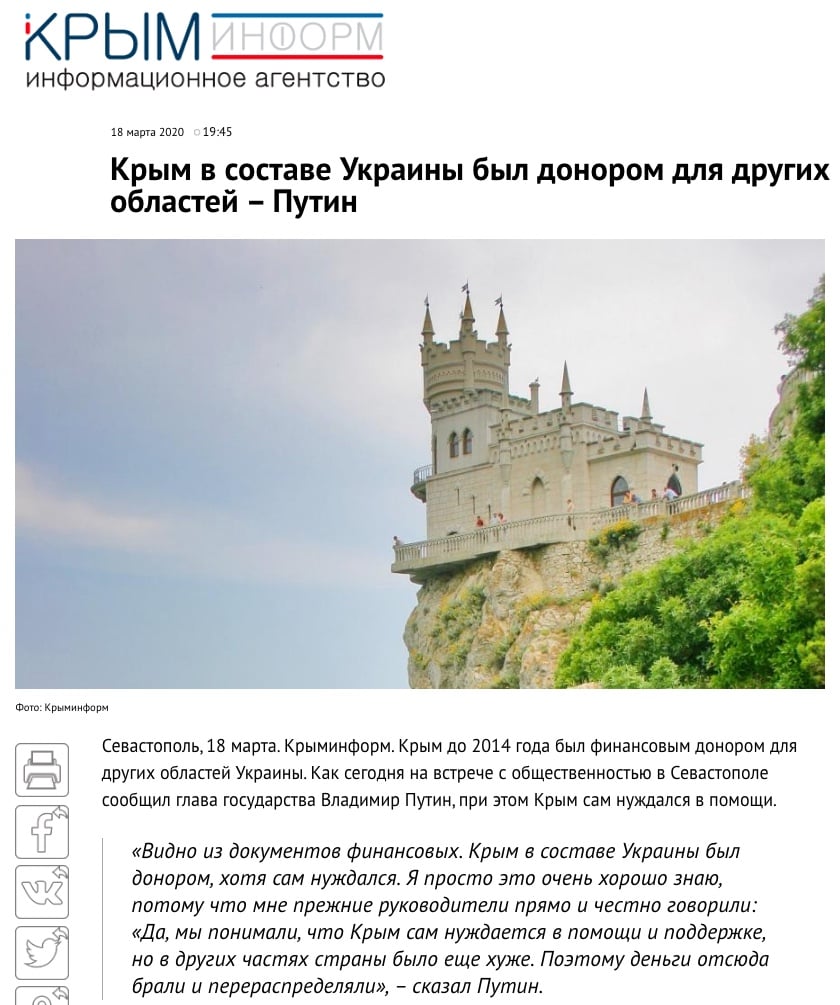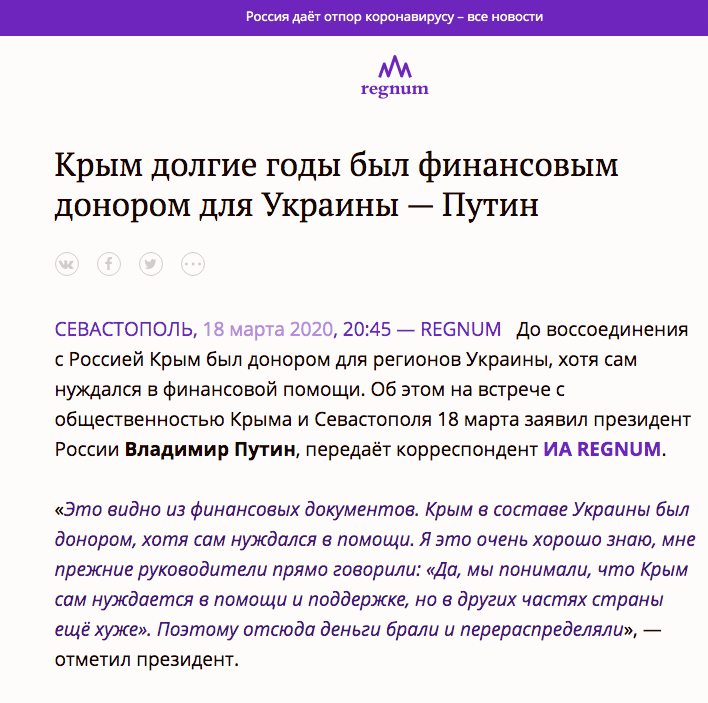 "It's clear from the financial documents. Crimea was a donor when it was in Ukraine, although Crimea itself needed help. I know this very well because Crimea's former leaders told me directly and honestly: yes, we understood that Crimea itself needs help and support, but things were even worse in other parts of Ukraine. So they took money from here and redistributed it" Putin said.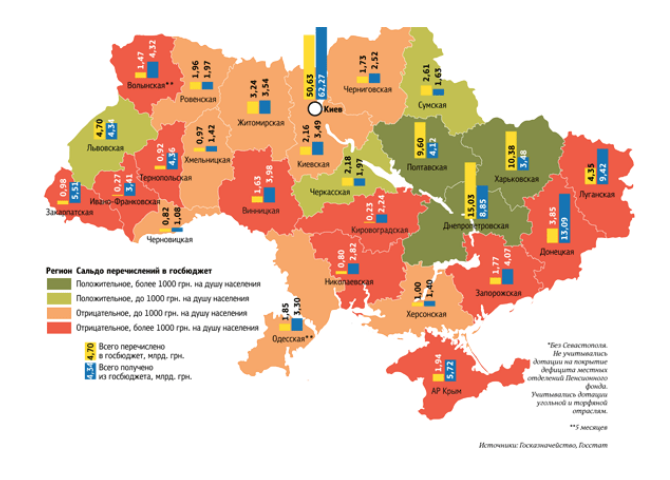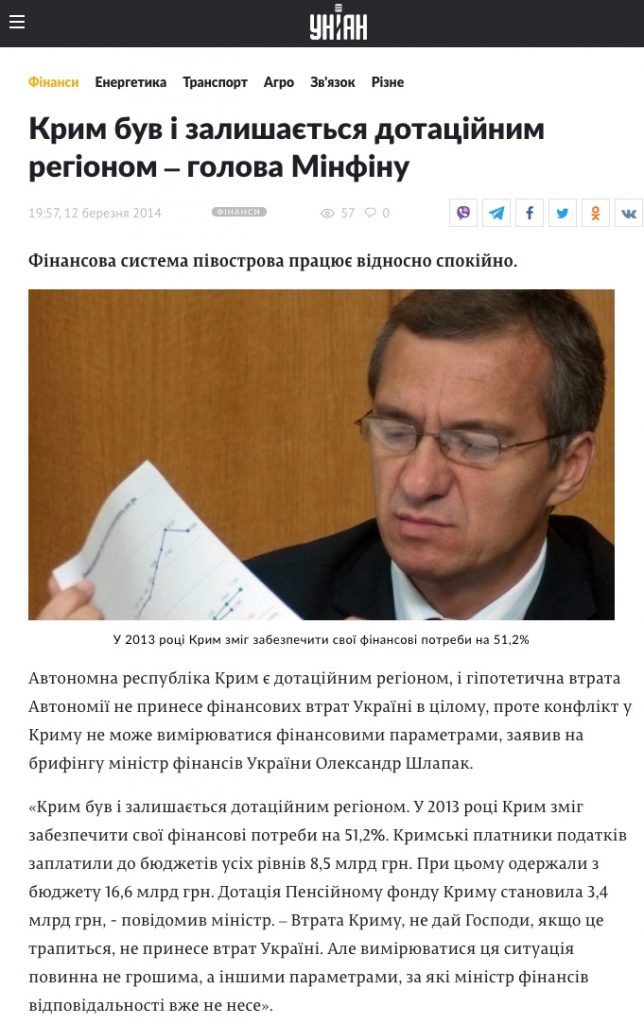 In 2014, well before Russia annexed Crimea, Ukraine's Finance Minister Oleksander Shlapak stated clearly and unequivocally that Crimea was and remains a heavily subsidized region.
"In 2013 Crimea filled only 51.2% of its financial needs. Crimean taxpayers paid 8.5 million hryvnia into the budget but received 16.6 million from the Ukrainian state budget. Just the subsidy to the Crimean Pension Fund amounted to 3.4 million hryvnia" Shlapak said.
In an interview with the BBC Crimean economist Yuriy Smilyansky noted that prior to the Russian annexation, Crimea regularly received subsidies from Ukraine's budget.
"No matter how difficult Ukraine's permanent economic crisis was, the fact is that roads were being built in Crimea, small and medium business were developing but now they are dying, the economy was renewing, although not in the way we wanted" Smilyansky said.