On September 29 Russia's Supreme Court ruled to uphold the ban on the Mejlis, the Crimean Tatars' self-governing body. The US responded immediately and condemned the decision as illegitimate. Russian media in turn declared that the US refuses to recognize the Mejlis ban because they themselves created the Mejlis.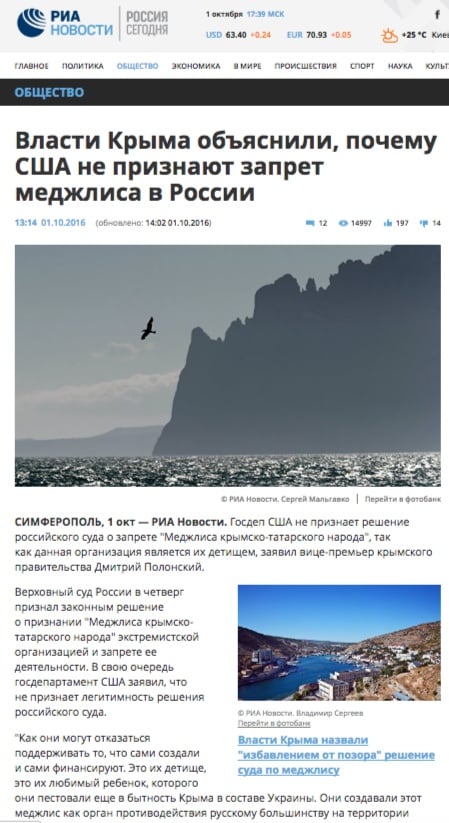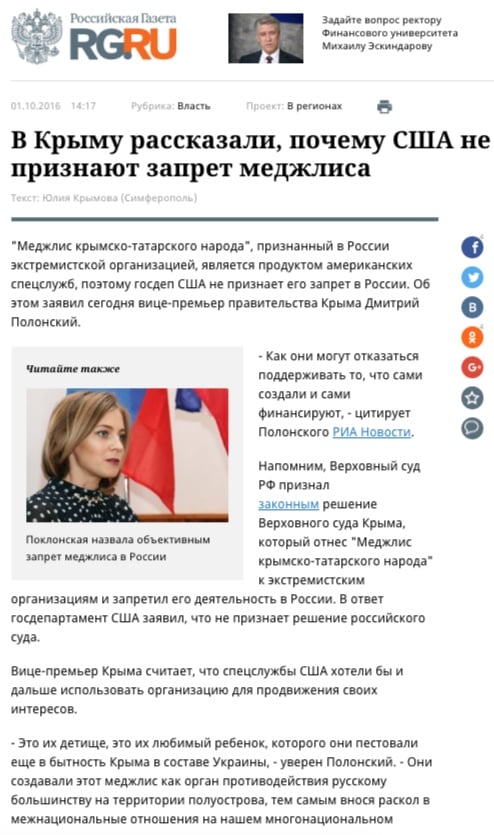 This version of the Mejlis' genesis is the brainchild of Dmitry Polonsky, the so-called deputy prime minister of Crimea, he claims that America created the Crimean Tatar governing body to counter the Russian majority in Crimea  and create disunity among the diverse nationalities living on the peninsula. RBK, Lenta.ru, Gazeta.ru, Komsomolskaya Pravda, Kommersant and other Russian media carried this fake story.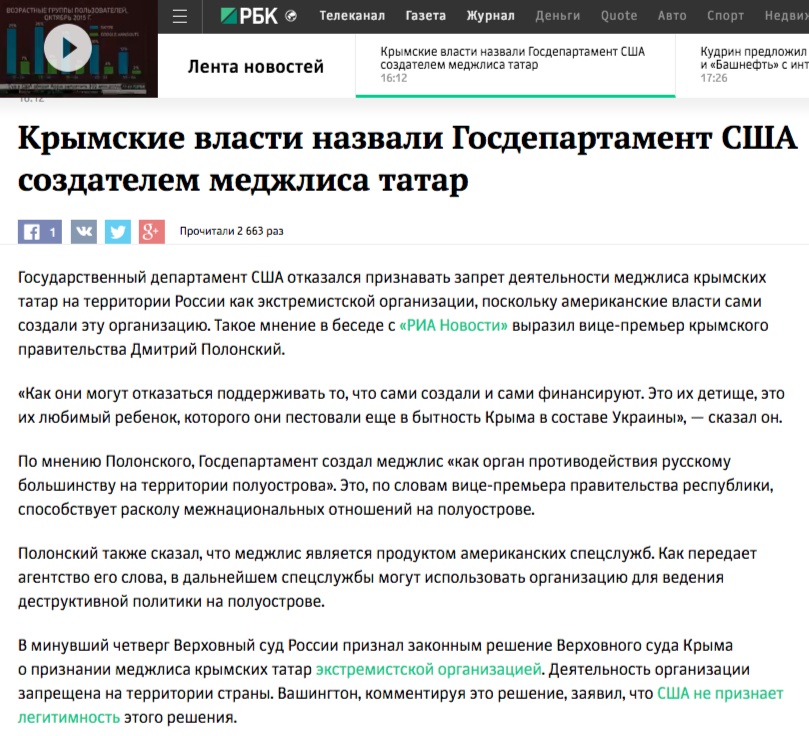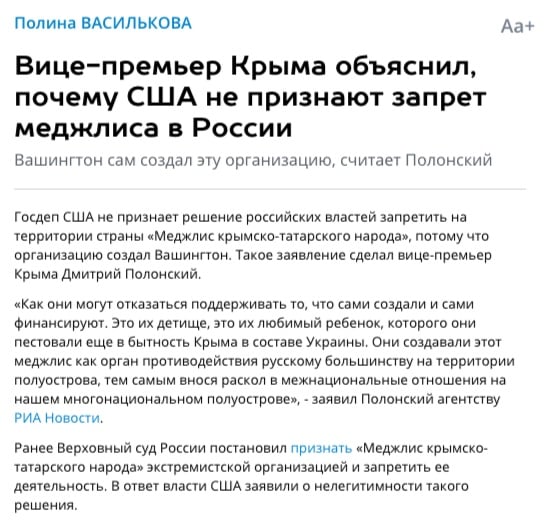 The Mejlis is the representative and governing organ of the Crimean Tatars, it is the executive branch of the Qurultay, the national congress of the Crimean Tatar people.

The Mejlis was established in July 1991 prior to Ukrainian independence. Mustafa Dzhemilev, a prominent Soviet era political prisoner served as chairman of the Mejlis for many years. The organization's original leaderships consisted of many former Soviet dissidents.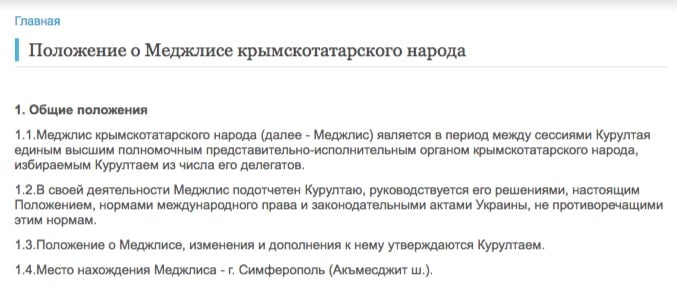 This is not the first time that Russian authorities in Crimea are claiming that the US State Department is behind Mejlis. In the spring of 2016 Crimean authorities classified the Mejlis as an extremist organization and the leader of Crimea's occupying government Sergey Aksyonov, announced that the Mejlis was financed by the State Department.  "Every time there was a problem Mustafa Dzhemilev would run to the US embassy. The Mejlis was and is completely financed by the US" Aksyonov said.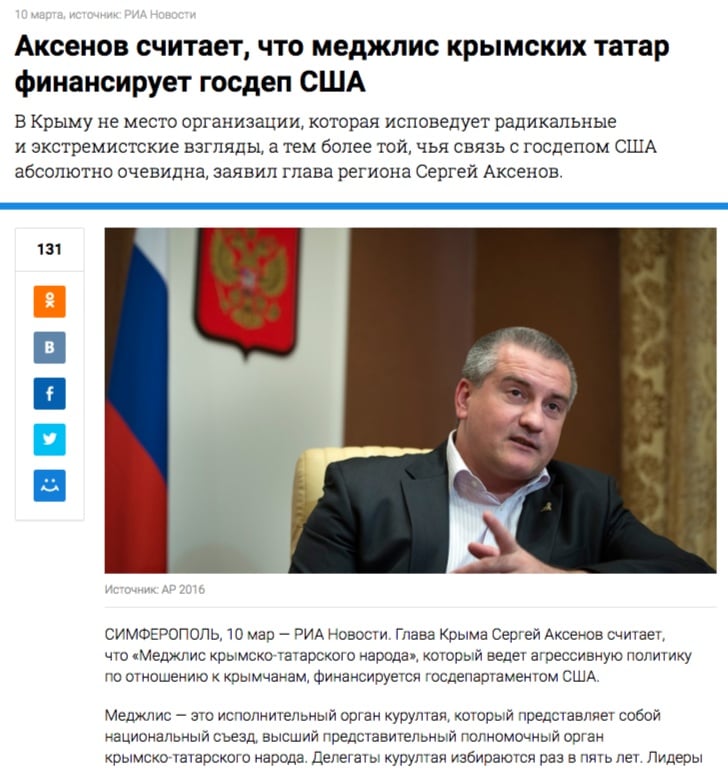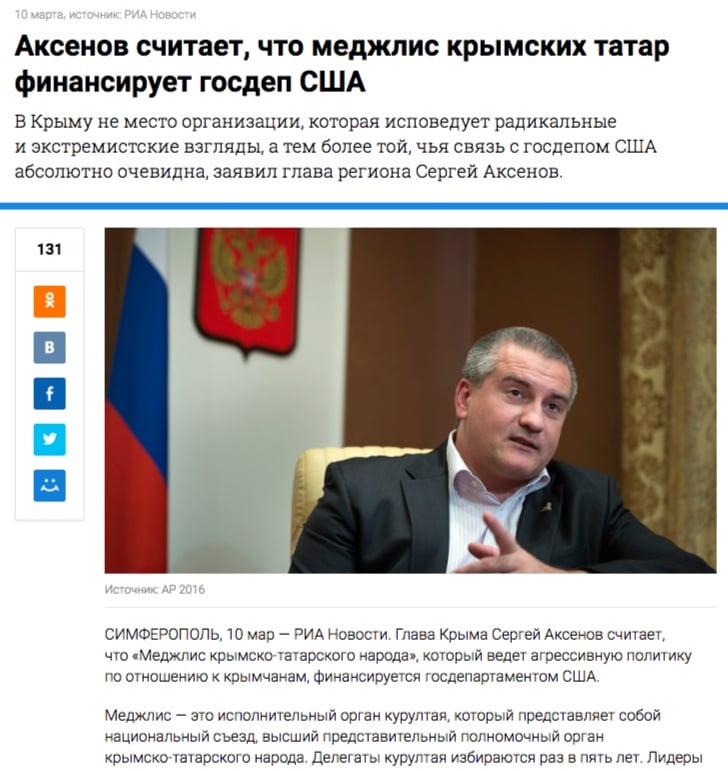 According to the Mejlis charter, the organization is financed by donations and contributions from individuals, organizations, foundations and grants.