Scores of Russian internet sites claimed this week that Crimean Tatars are calling on Turkey to recognize the Crimean peninsula as Russian.  The notorious Life News led the pack, closely followed by the usual suspects, Komsomolskaya Pravda, RIA Novosti, Vzglyad, Pravda. ru and Ukraina.ru.
The story refers to a statement made by Remzi Ilyasov,  the leader of the pro-Kremlin Crimean Tatar group Kyrym, who said that "his people are ready to become a bridge of friendship" between Ankara and Moscow. But do Crimean Tatars really support such a position?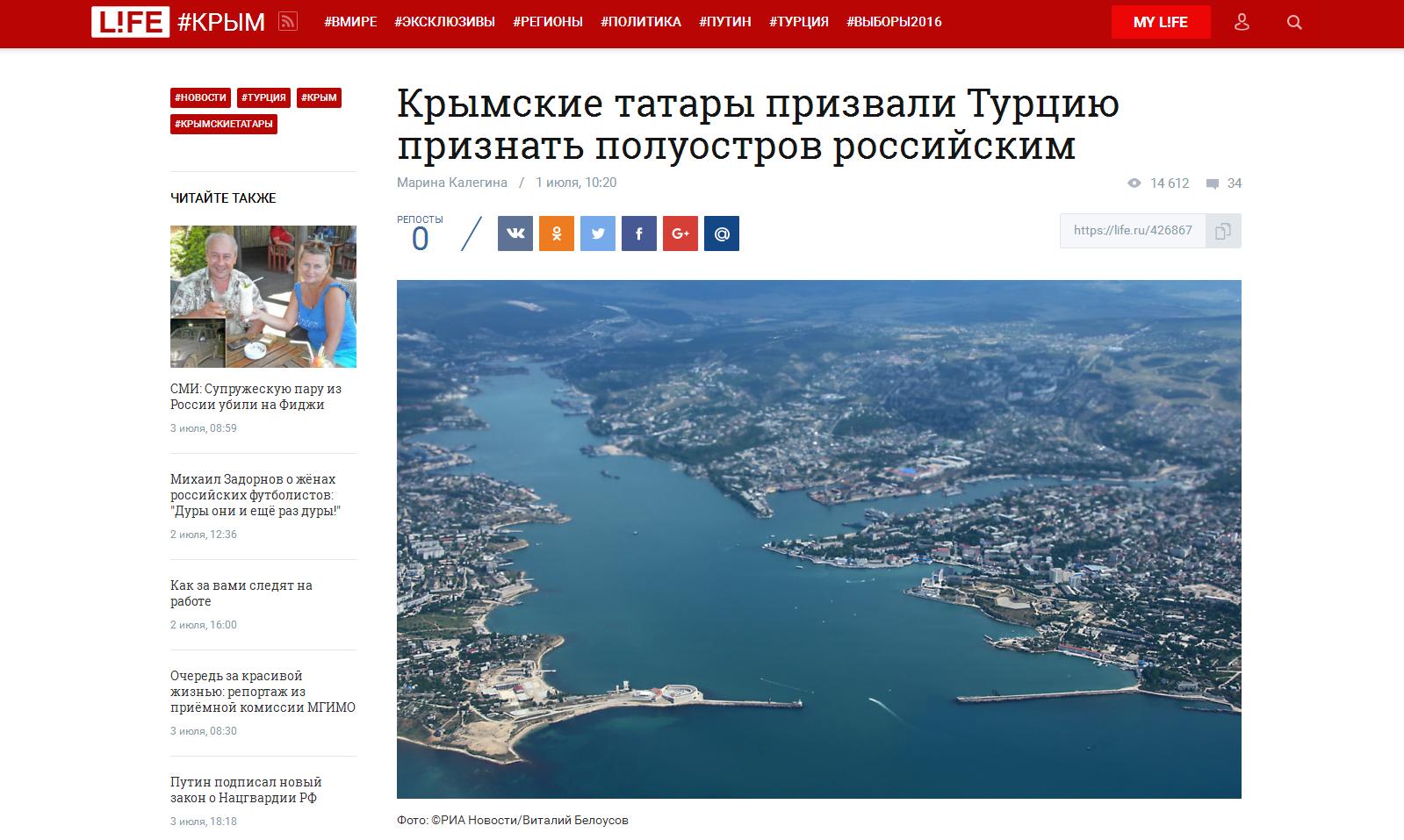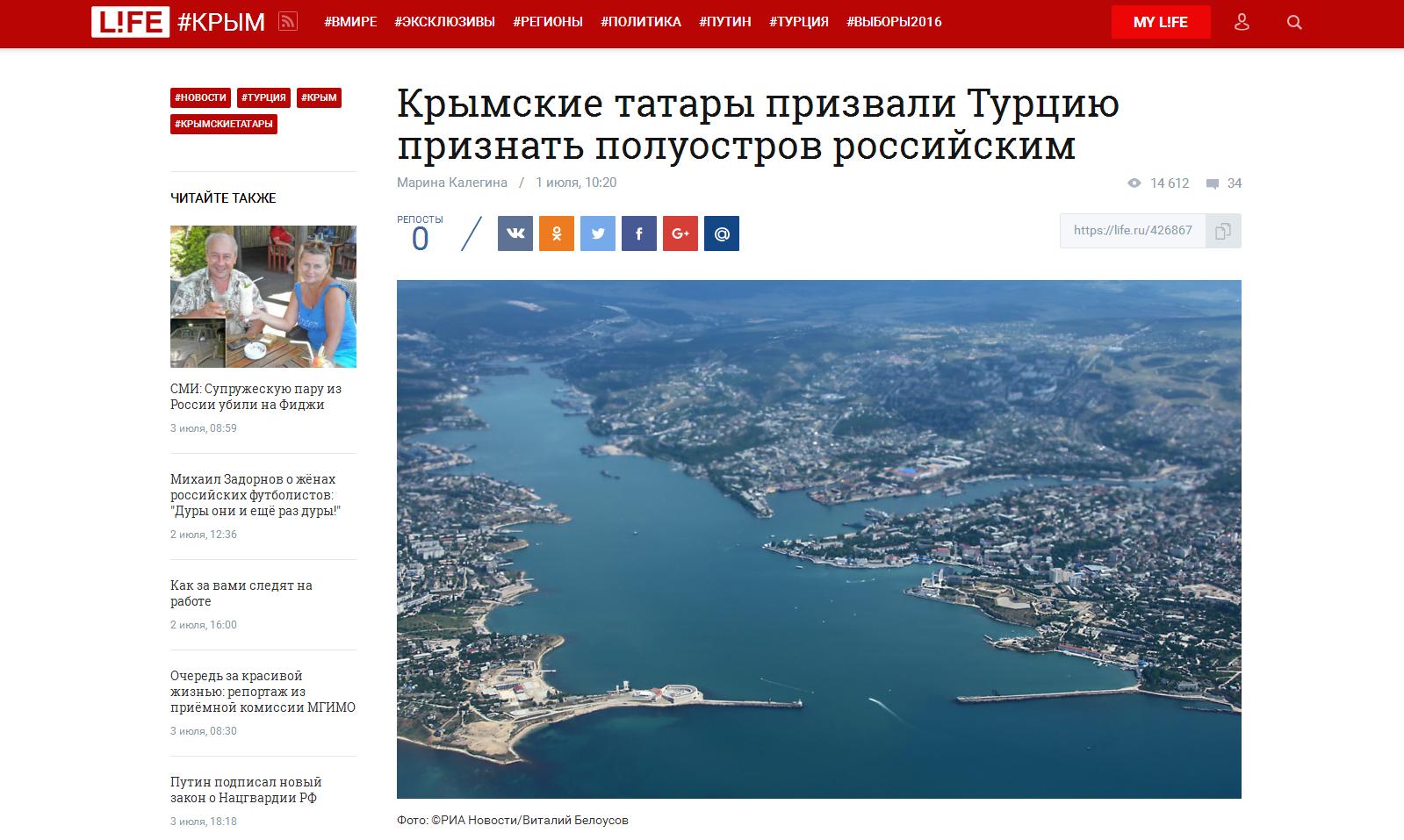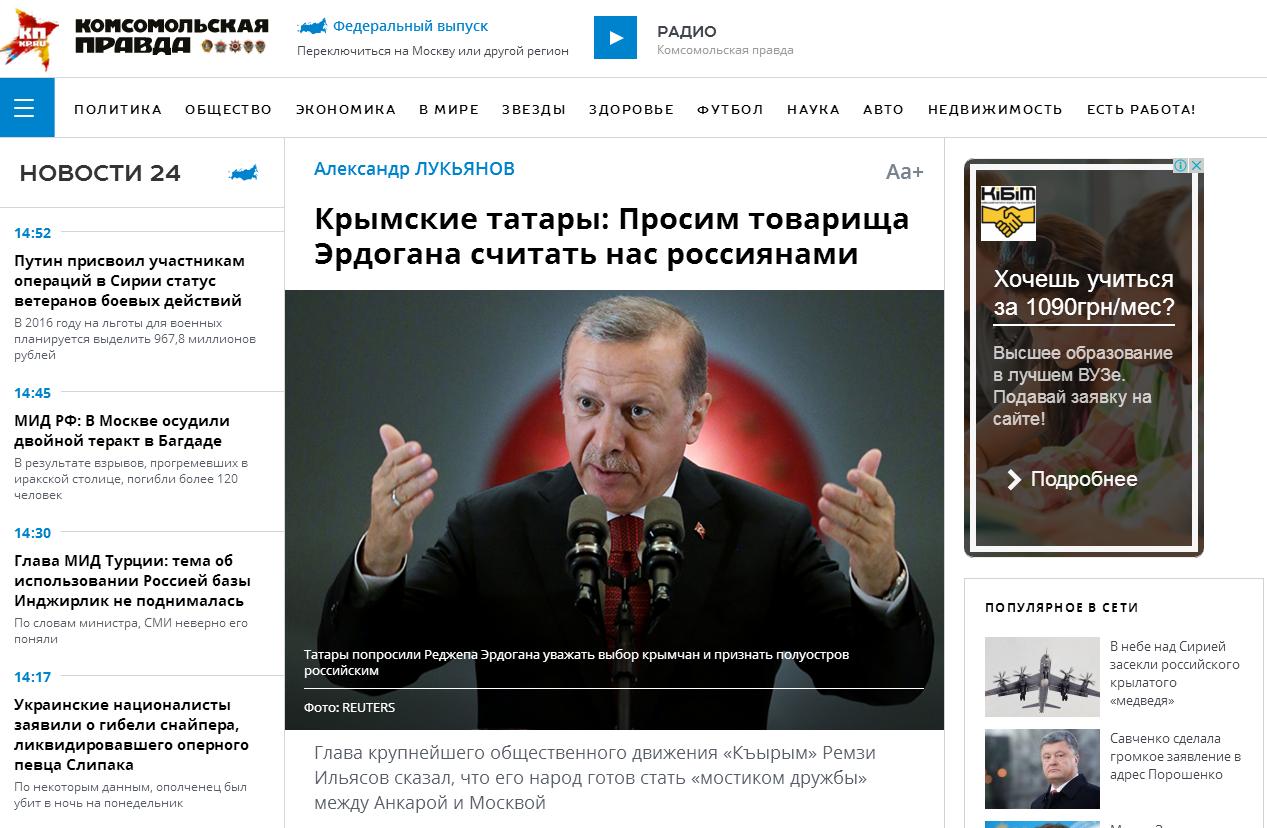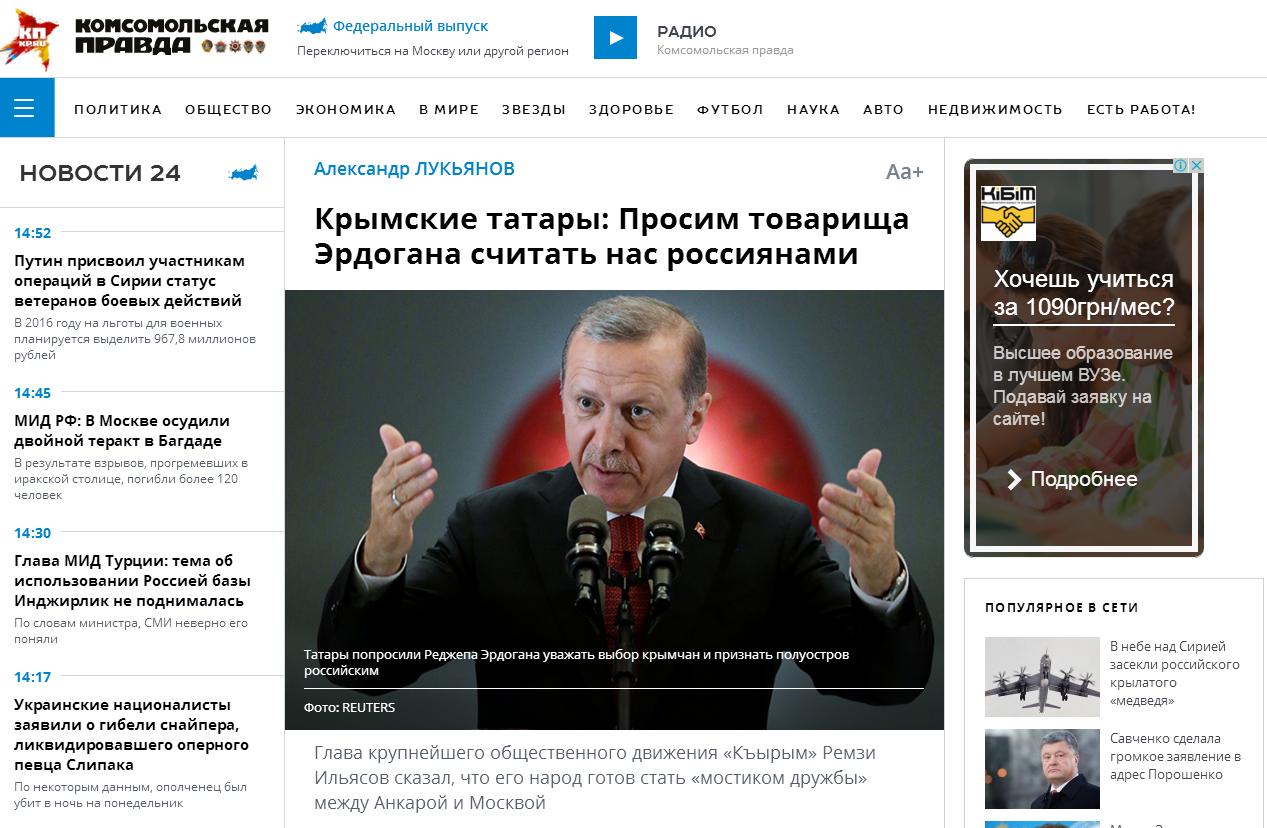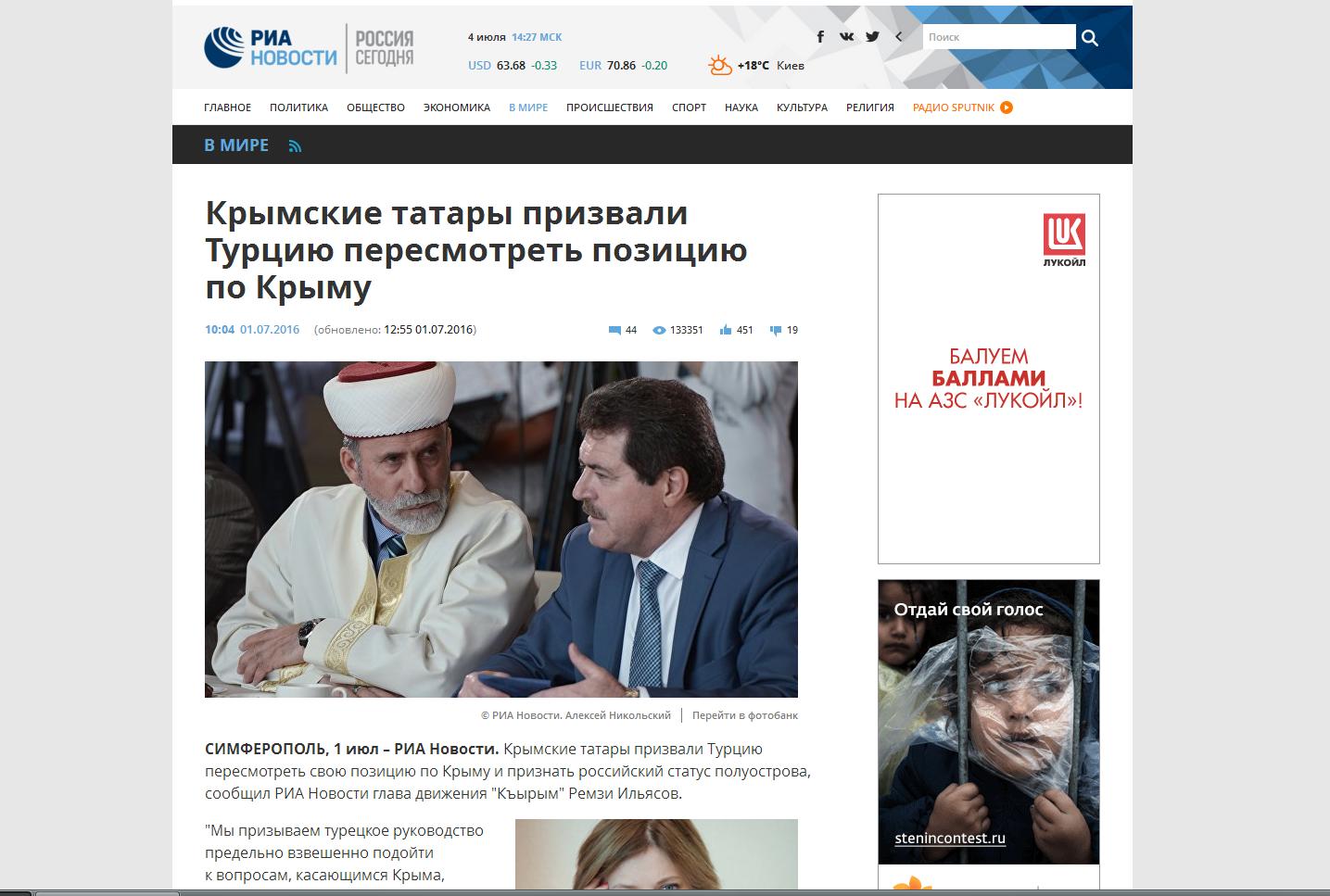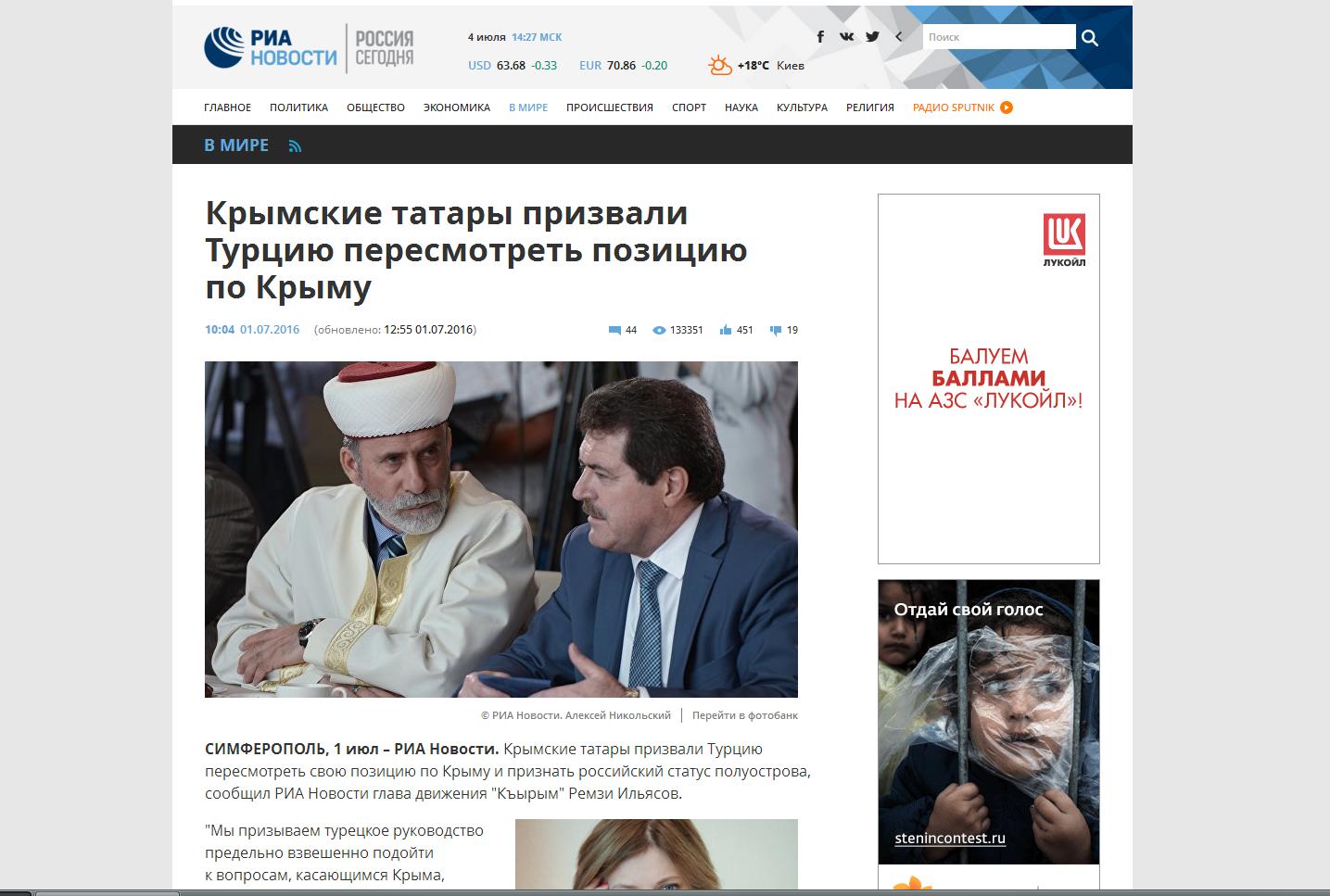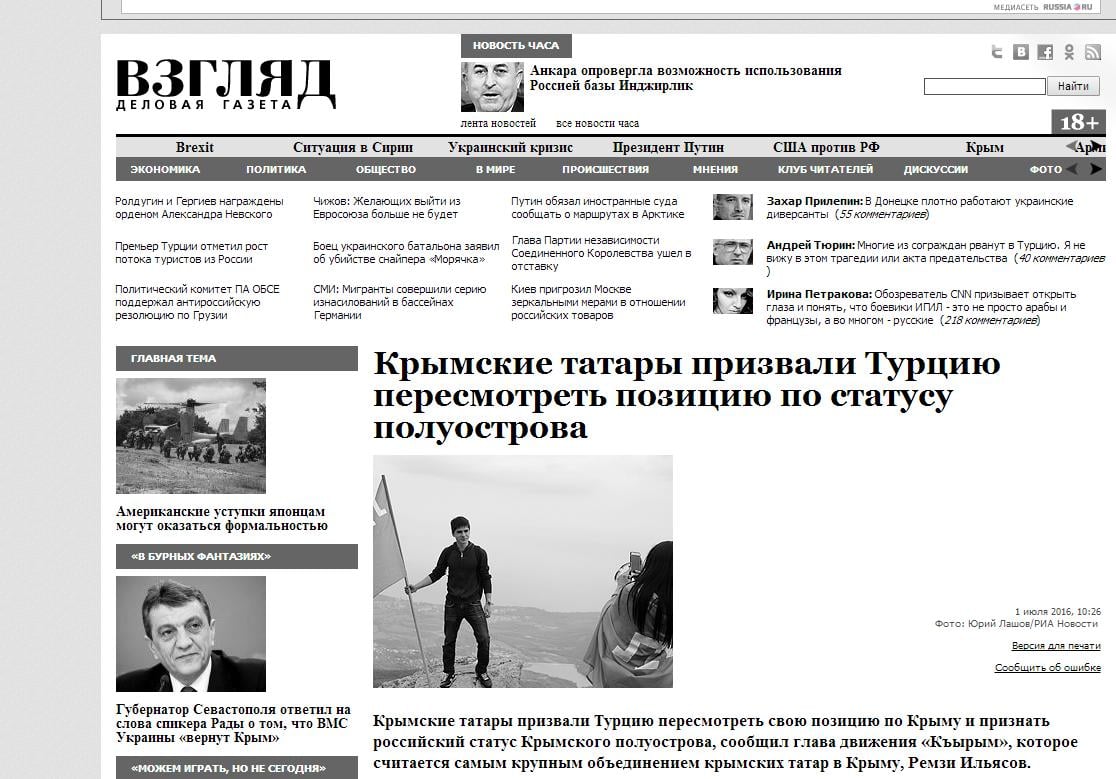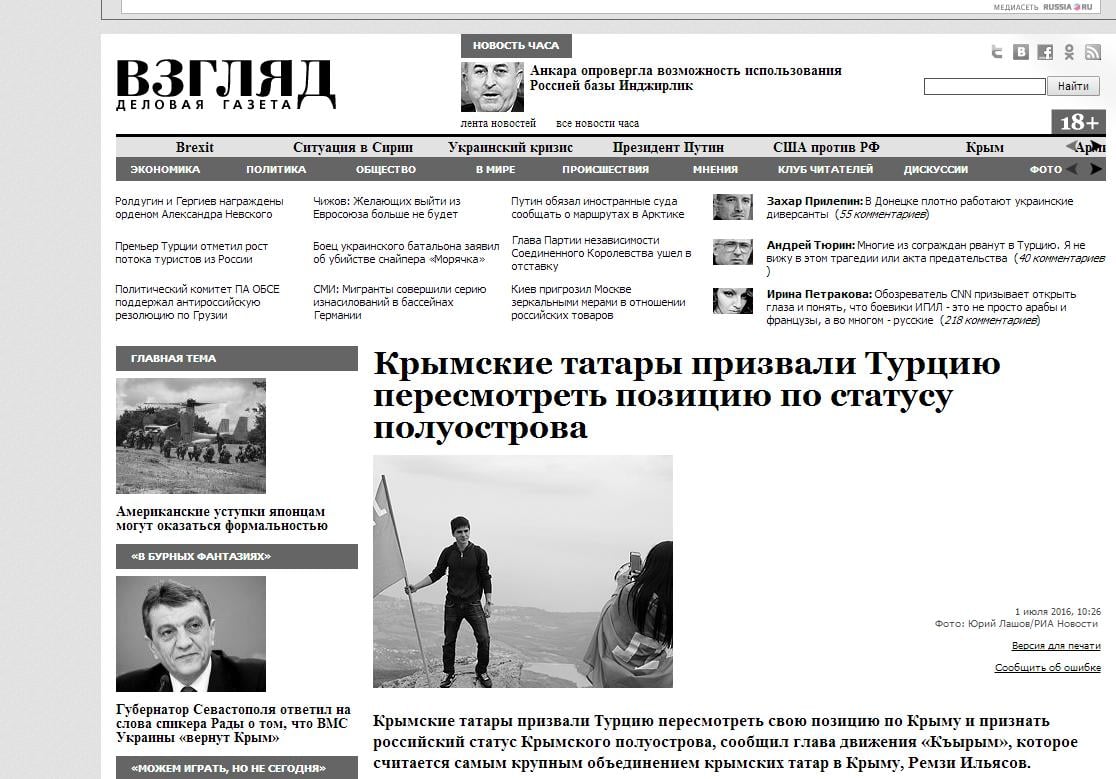 "We call upon the Turkish leadership to approach very seriously the issues relating to Crimea, and the actions of the Kyiv regime in general. We must respect the choice of the Crimean people", — Ilyasov said.
According to the Crimean activist organization Crimea SOS, Remzi Ilyasov is a former deputy director of the Crimean Tatar representative body the Medjlis. He bacame the leader of the Pro-Russian Tatar group Kyrym in December 2014. He is one of the few Crimean Tatars supporting the Russian occupation of Crimea.
Crimea SOS is a volunteer organization launched on the first day of the Russian occupation on February 27, 2014 as a Facebook page whose goal was to present true and objective information about events in Crimea.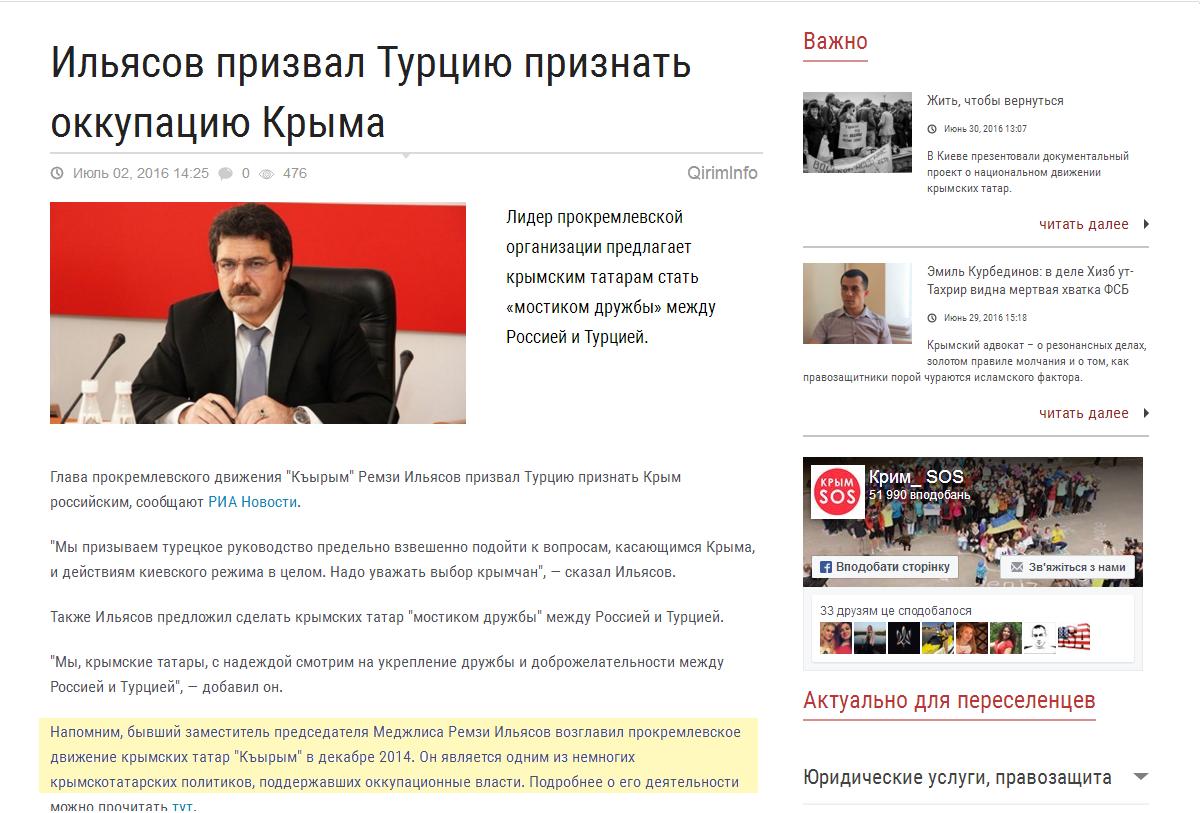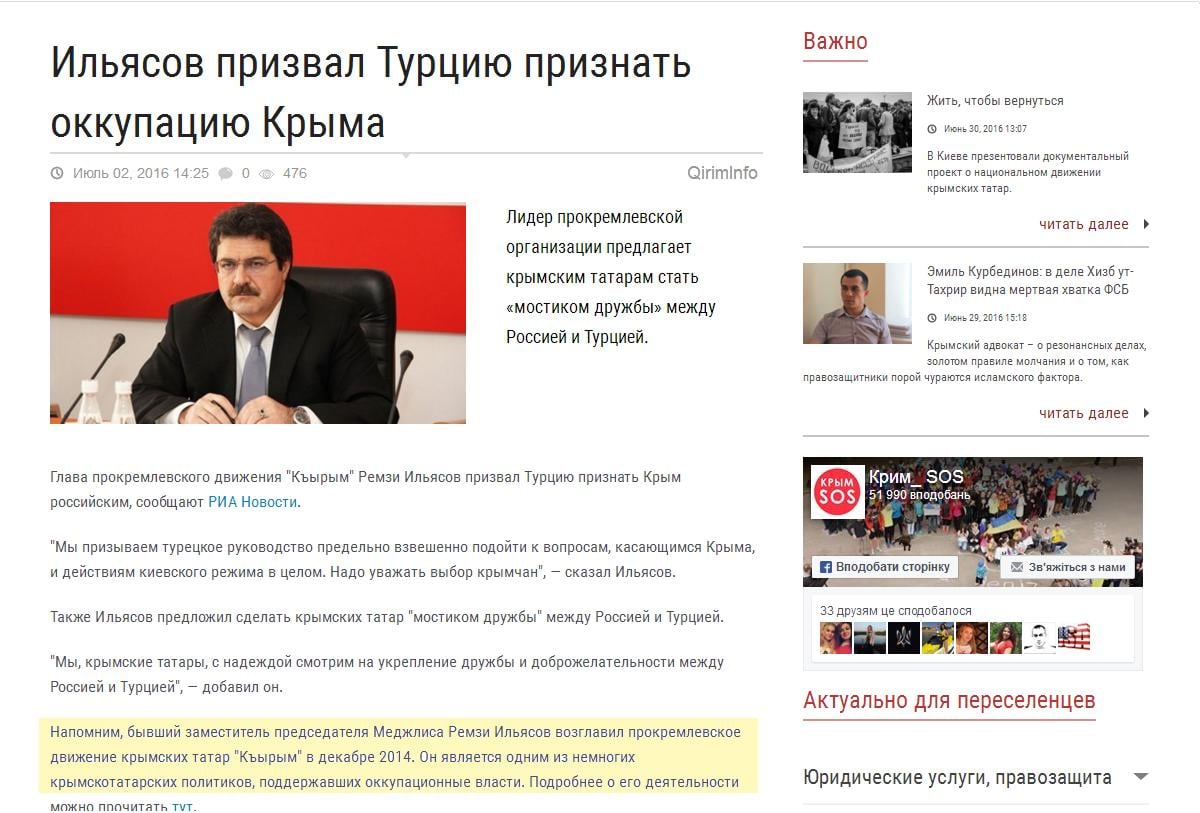 Crimea SOS informs that Kyrym and other pro-Russian organization do not have any significant following on the peninsula. Earlier, Russian authorities banned the Medjlis as an extremist organization.
The banning of Medjlis has deprived Crimean Tatars of participation in community life, leaving only pro-Russian organizations, which despite support from Russia, do not have any real popular support, writes CrimeaSOS.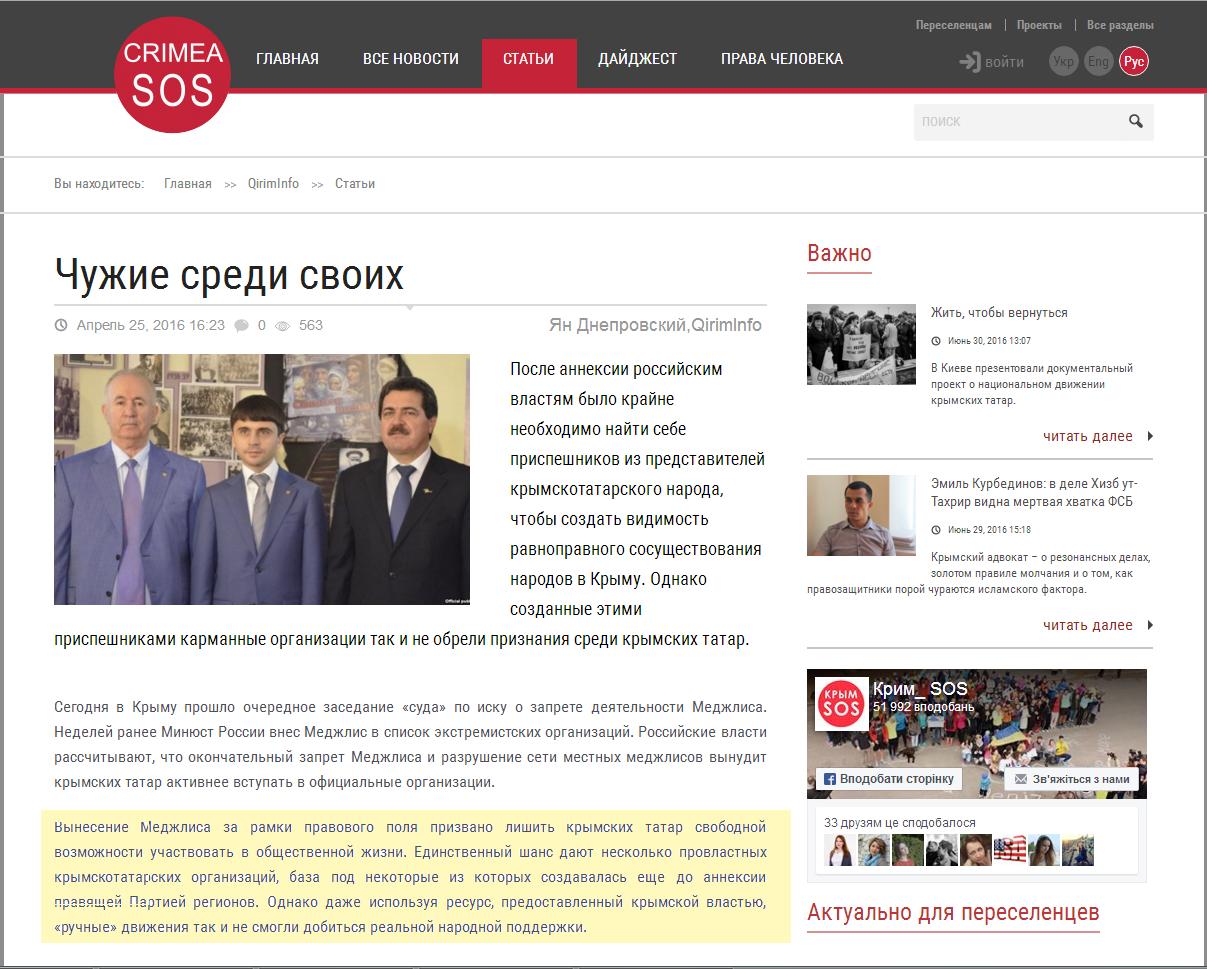 Remzi Ilyasov was thrown out the Medjlis in 2015 for violating the organization's rules and calling for the recognition of Russian sovereignty over Crimea.
According to the Medjlis leadership, Ilyasov has no right to speak for Crimean Tatars  and in no way represents the views held by the Crimean Tatar community.