The information, reporting of some Czech tank shippings to Ukraine and supported by pictures, was spread in the Internet recently.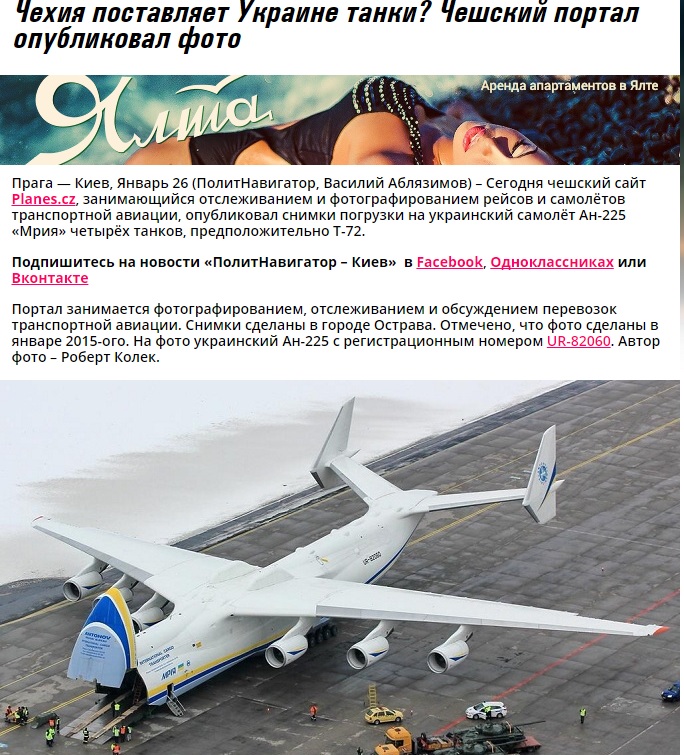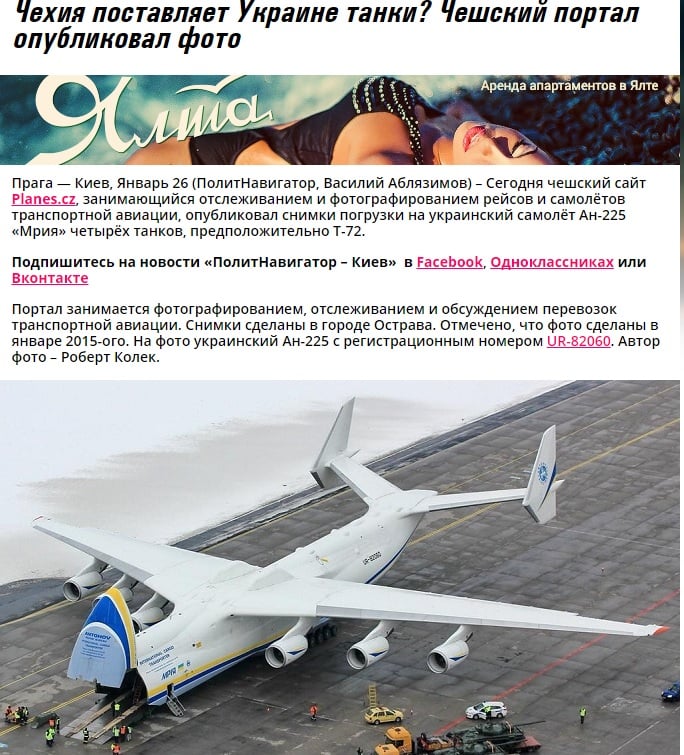 This false information was disseminated not only by the Russian mass media, but by the Ukrainian ones as well.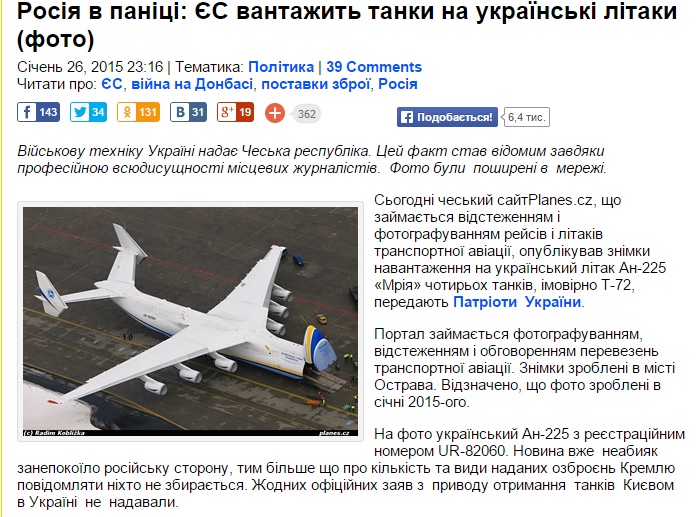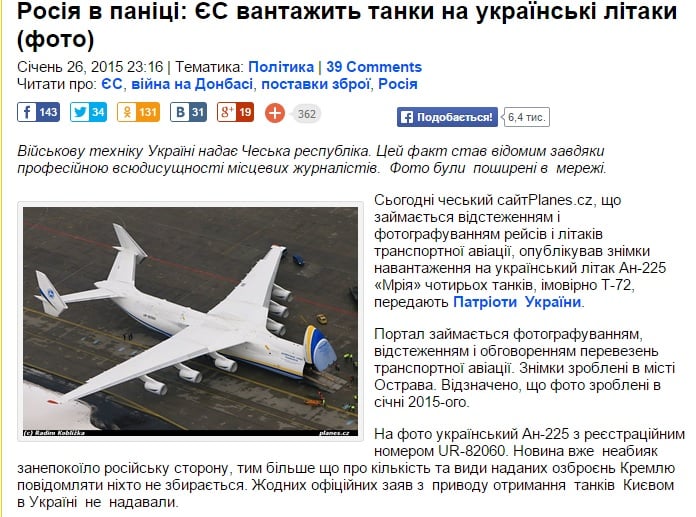 The authors of these articles make reference to the Czech website www.planes.cz, specializing in lurking and photographing transport aviation aircrafts. This website has published some pictures and video of embarkation of four tanks (presumably T-72) aboard the Ukrainian An-225 "Mria" aircraft.
These pictures are real indeed, but the website contains no evidence informing of the tanks being intended for the Ukrainian Army.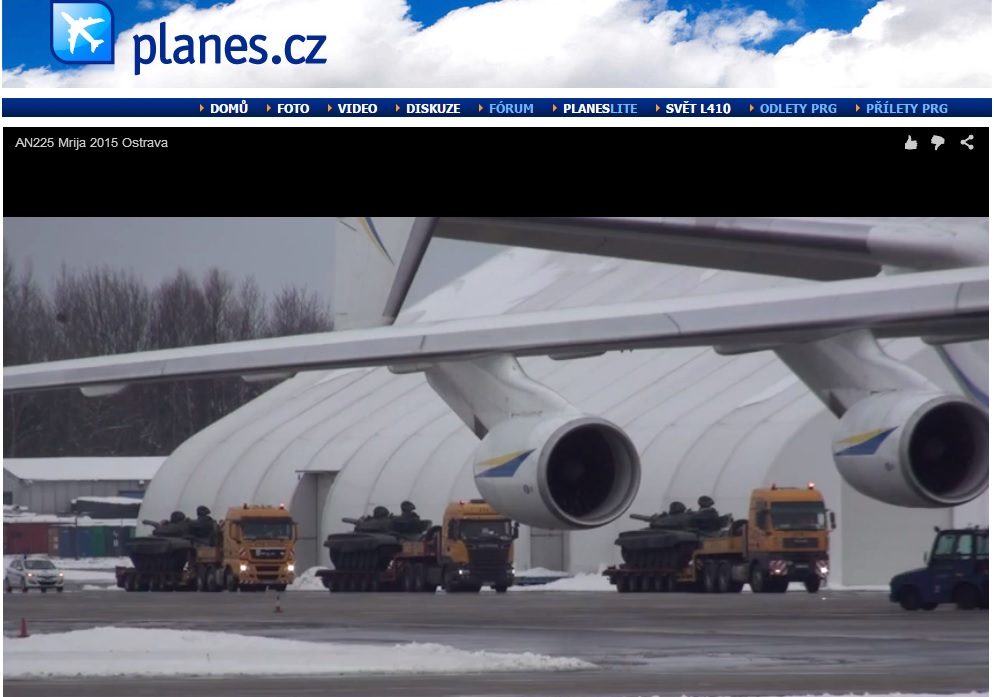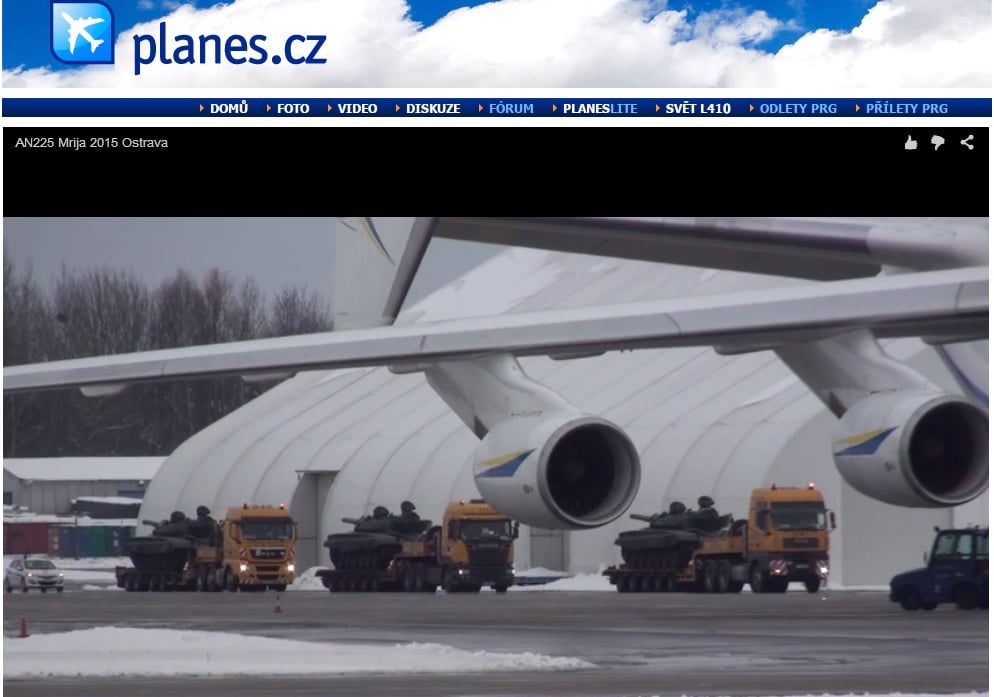 Actually these tanks are intended for Africa, according to the Radio Praha: "The aircraft of enormous carrying capacity, existing in a single exemplar, will convey the armoured vehicles of the Excalibur Army corporation from Czech to Africa. The same itinerary will be used twice this week by the Ukrainian An-225 of Antonov Airlines. 16 more armoured vehicle units will be conveyed to Africa as well, according to Andrey Czirtek, the Excalibur Army representative."
Some 18 tanks ($500 000 per one unit) will supposedly be delivered to Nigeria. These armoured vehicles will probably be engaged in the struggle against the radical Islamite organization "Boko Haram".
Side information: Czech Excalibur Army corporation was established in 1995. This corporation specializes in reparation, modernization and on-selling of the Soviet and East European military items. This corporation has acquired 58 amortized Hungarian tanks T-72A for reparation and resale in 2014. These tanks were by-turn from among those 100 tanks which had been bought by Hungarian government in Byelorussia in 1996.