On May 19 Ukrainian television presenter Karolina Ashion declared on her Facebook page that a young Ukrainian girl was not allowed to participated in an embroidery show because of the color of her skin. Ashion claimed that the little girl's mother provided this information and confirmed it in a telephone conversation.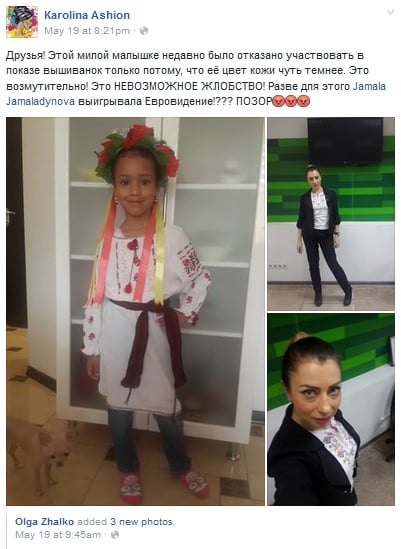 However, Olga Zhalko, the little girl's mother posted a photograph of her daughter wearing Ukrainian embroidery on her Facebook account with a note saying that Ukrainian embroidery day is a day for all Ukrainians, and that being Ukrainian is not determined by the color of one's skin but rather by human qualities.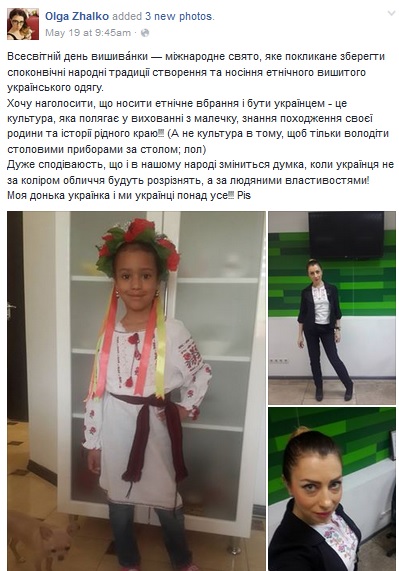 The story made great inroads in Russian media, Lenta.ru, mk.ru, The Russian Times, vz.ru, RenTV, Vesti and other eagerly published it and accused Ukrainians of racism.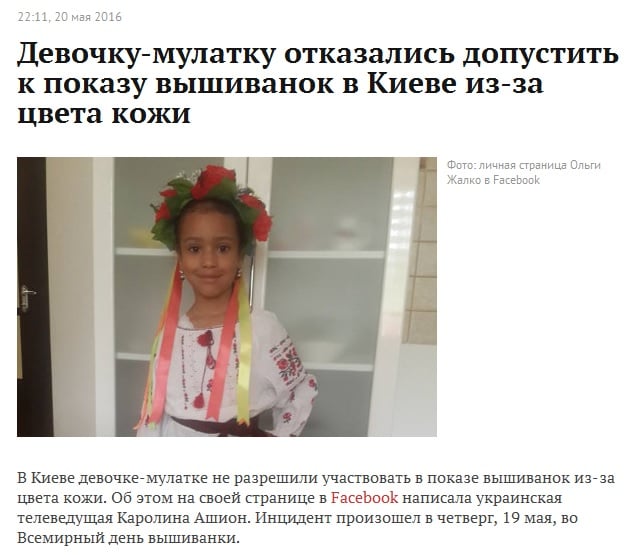 The little girl's mother explained in a Facebook comment that an offensive remark by a teacher was at the source of the problem however, she did not want to exaggerate the situation and said the issue had been favorably resolved; the little girl was not barred from participating in a school show during Ukrainian embroidery day.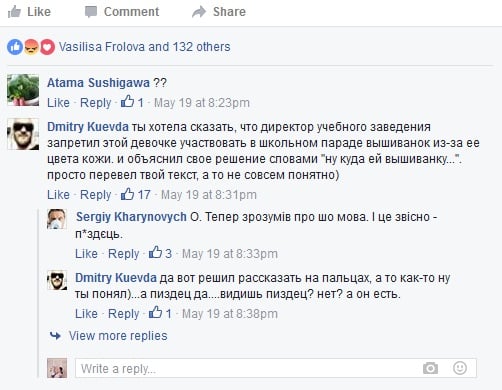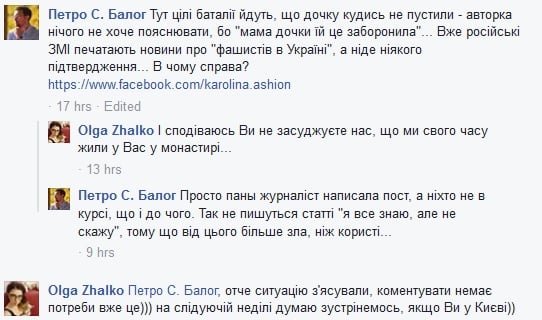 Meanwhile, the I love Kyiv social media group unequivocally proclaimed on their Facebook page that Ukrainian embroideries are for everyone.