On February 15, the Ukrainian internet site Alisa once again raised the possibility that David Bowie was considering giving a concert in Donetsk. Last September, similar rumors circulated after the website Antifacist reported on Bowie's intentions to give a Donetsk concert.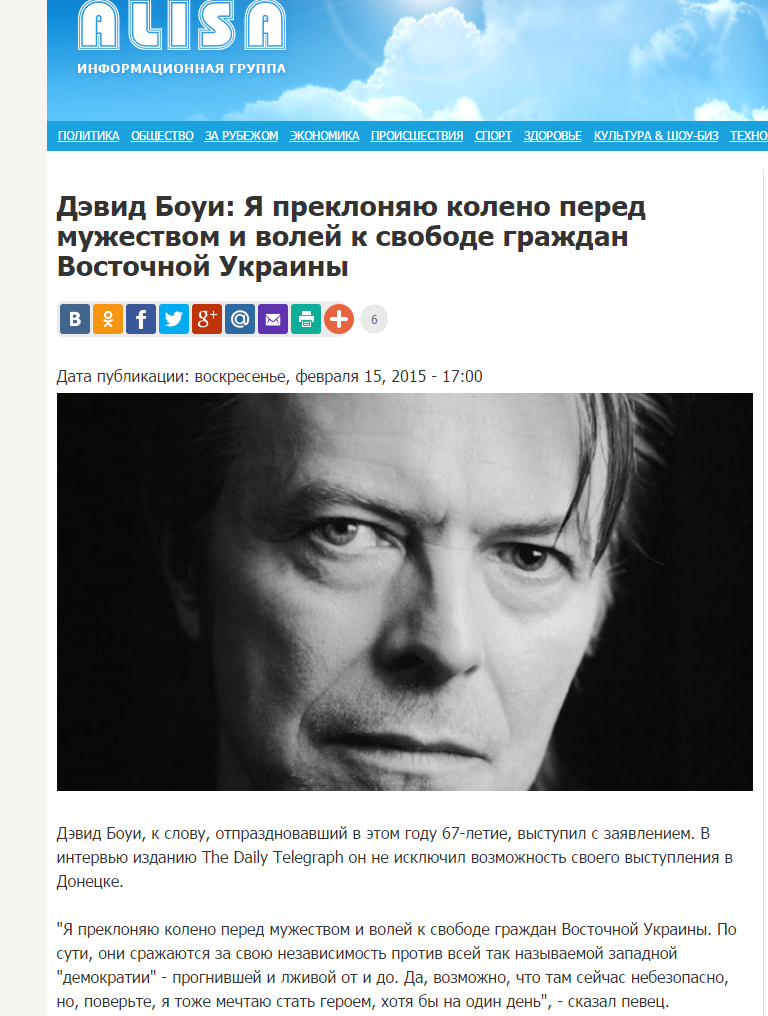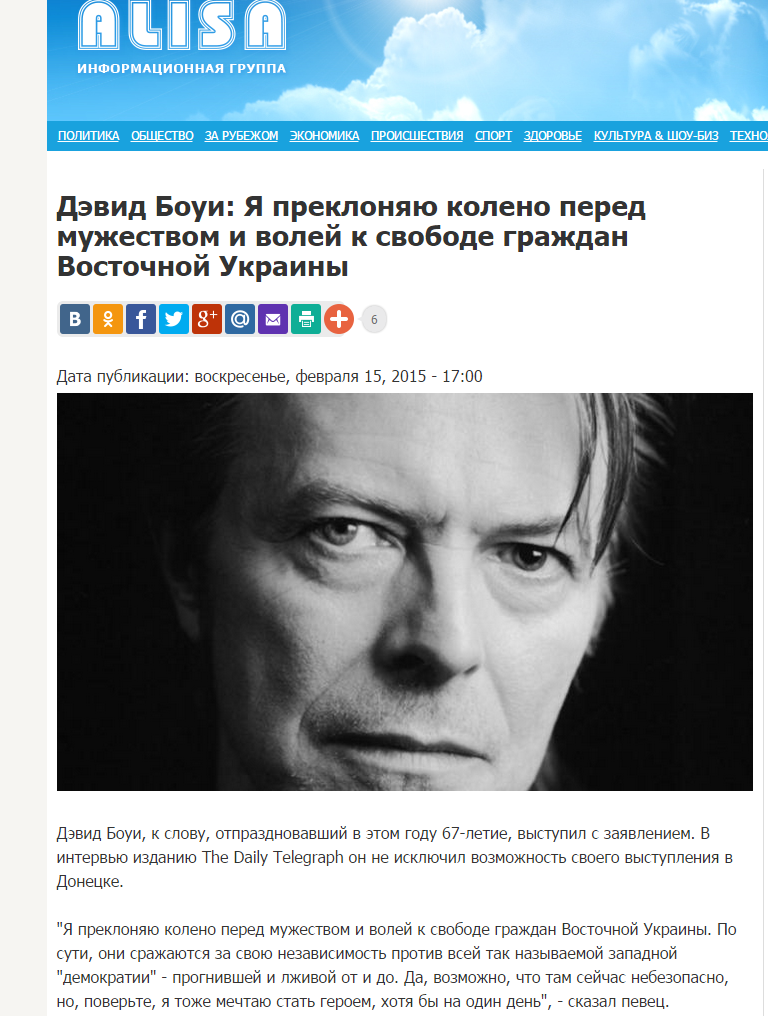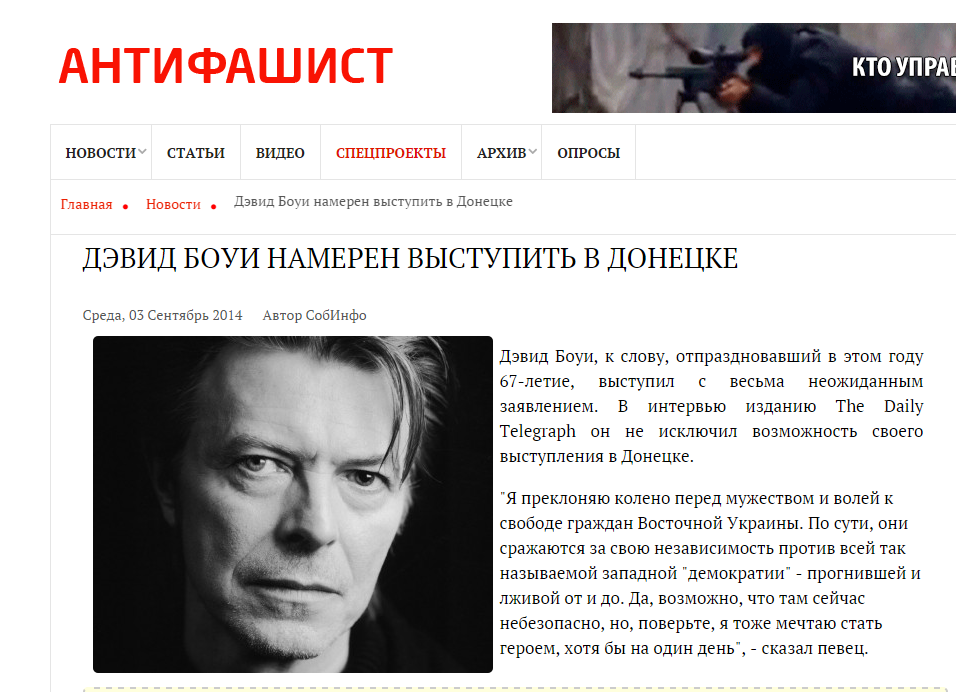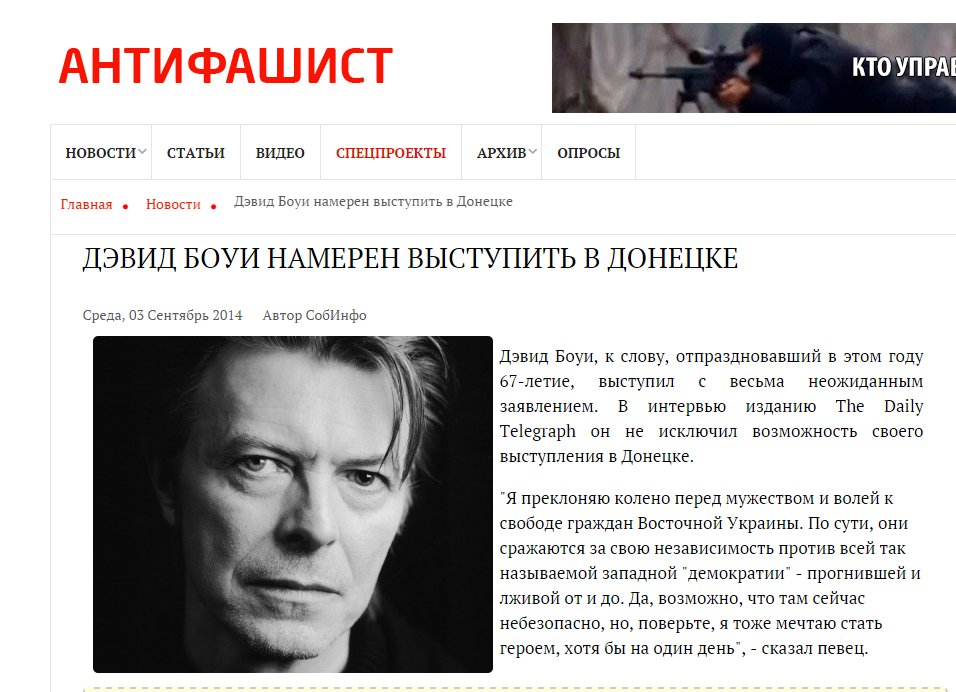 Bowie's comments were said to be taken from an interview he gave in the Britain's Daily Telegraph.
I bend a knee before the courage and will for freedom of the citizens of East Ukraine," he is quoted as saying. "In fact, they fight for independence against the so-called western "democracy" – rotted through and false completely… Yes, believe it, I too dream to become a hero, at least for one day.
The prospect of a Donetsk concert had already been discredited in September by Slon.ru and Linenews.com.ua. There is also no indication on The Daily Telegraph site that it ever published such an interview with Bowie.
The last sentence of the quote attributed to Bowie is an obvious reference to his song "Heroes." The rest of the text leading up to it, which can be found only on small resources like the professorsblogg.com blog and others similar to it, reads awkwardly and like a bad translation. Note: there is no link to the Daily Telegraph interview.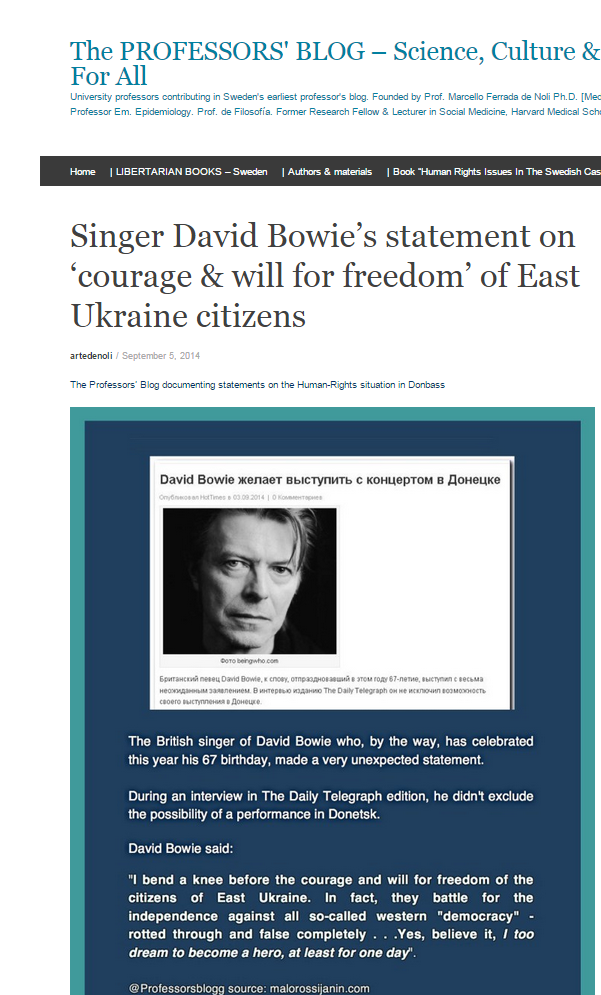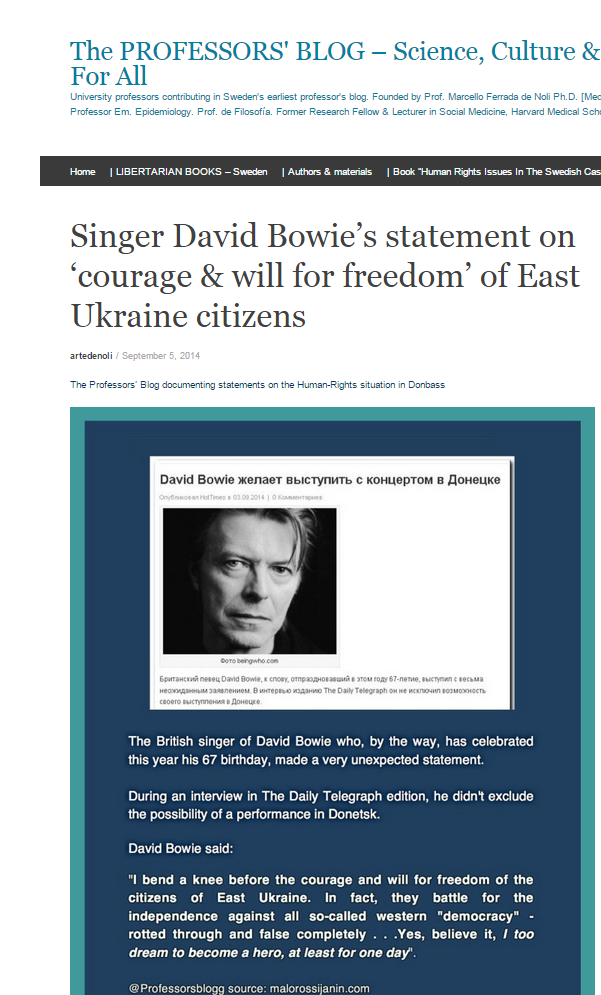 Slon.ru also notes that Bowie hasn't given concerts since 2003. As of yet, there are no confirmations that he may tour in support his his most recent album, "The Next Day," which was released in 2013.