A screenshot of the Russian Channel One evening newscast appeared in the Network. In this newscast Russian journalists informed that the member of the Ukrainian Parliament Dmytro Yarosh had allegedly come to the first meeting of the Verkhovna Rada with a machine gun (at present moment there is no such screenshot in the news of the Channel One).
Particularly, the Ukrainian site Censor.net writes about this, without a reference to the corresponding news item though: "Let us recall that a machine gun was pasted into the photo as a joke. But the Channel One did not understand the joke and showed in its evening newscast terrible "pravosecs" (members of the Right Sector) in the Rada with a true Fascist machine gun".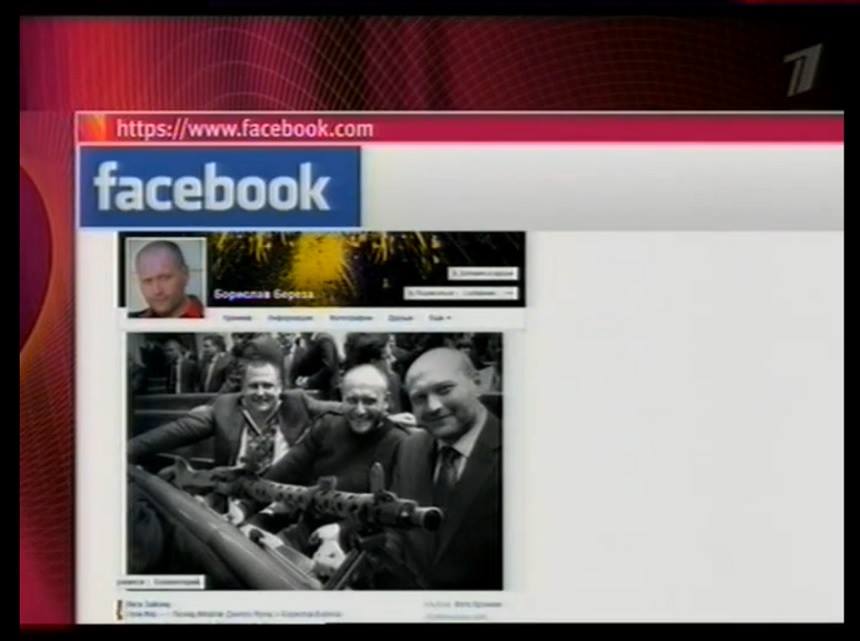 It is allegedly proved by the photo posted on the Facebook page of Boryslav Bereza, another leader of the Right Sector.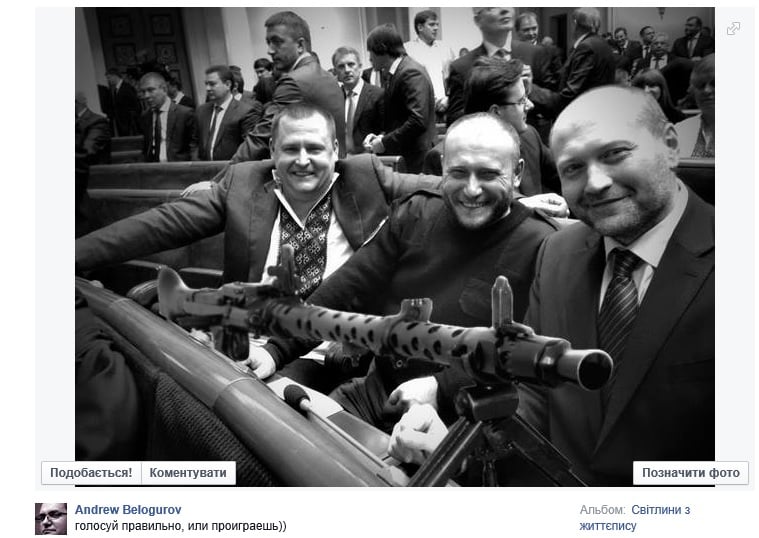 According to Boryslav Bereza, the TV channel NTV caught up this news (but did not make a news item about it).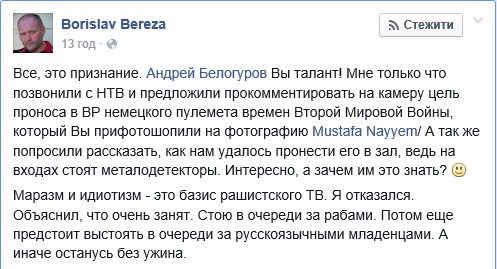 It also spread around social networks (it was removed later, but a screenshot was made).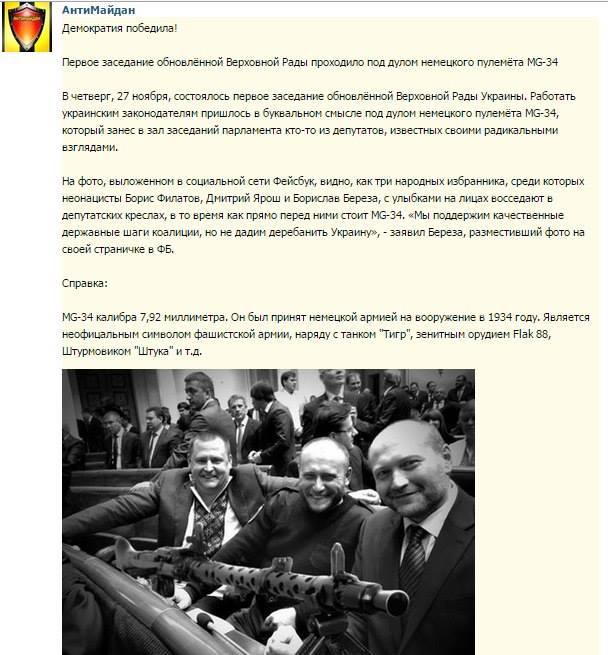 However, this is not the original of the photo, but a version edited in Photoshop.
The original was made by Mustafa Nayyem, and then Andriy Belohurov added a machine gun to Borys Filatov, Dmytro Yarosh and Boryslav Bereza.