On May 15, the Russian television channel REN TV falsely reported that fans of FC Dnipro Dnipropetrovsk crashed a stadium gate and vandalized a Kyiv football stadium on May 14. This allegedly took place after the victory of Dnipropetrovsk over SSC Napoli at the Olympic stadium. "Visit of supporters of FC Dnipro to Warsaw is questionable now," the report claimed.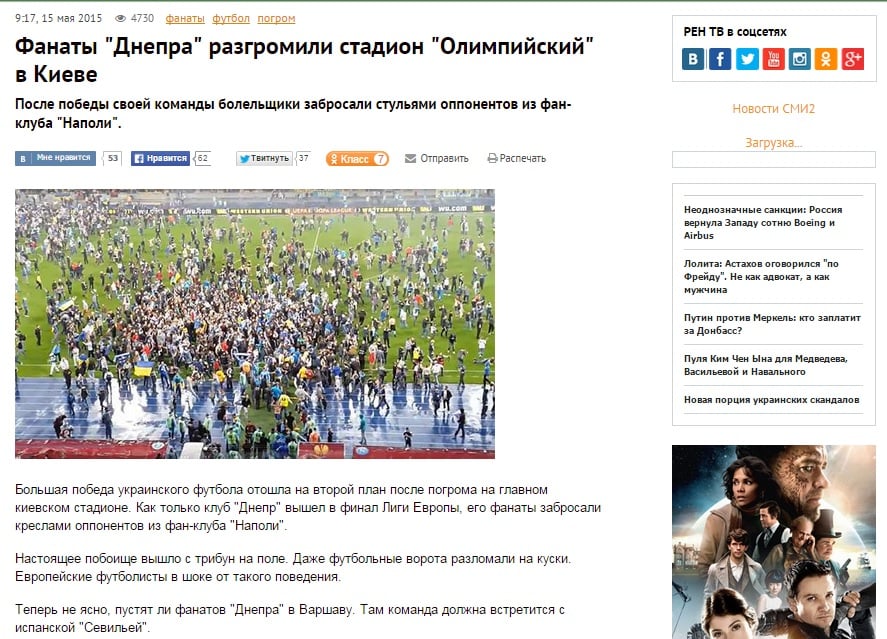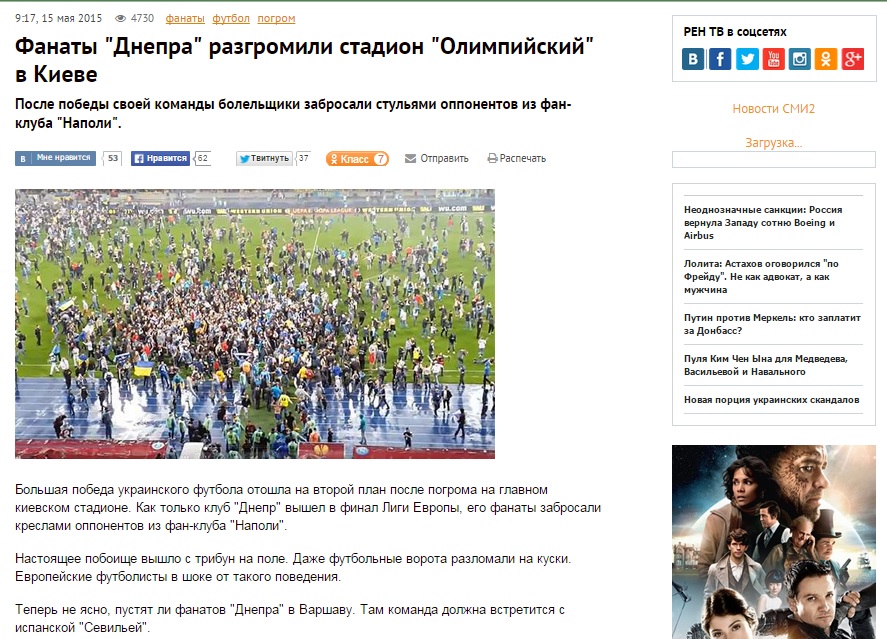 However, the video accompanying the story failed to show "the broken gate" or the ensuing destruction of the stadium. It only presented a compilation of amateur videos after the match.
https://youtu.be/PXHBRdBko-o
No relevant authorities have corroborated the REN TV account, however – not the stadium's office, not the Football Federation of Ukraine, not FC Dnipro, and not  UEFA.
The site of the FFU only reports of FC Dnipro making it into the final of the League of Europe. The media office of the Ukrainian Ministry of Internal Affairs only mentions the arrest of violent supporters outside the stadium. The UEFA site includes a message from its disciplinary committee that contains a list of violations by FC Dnipro supporters: pitch trespassing by fans, racist behavior (a banner), setting off and throwing of fireworks, and blocking stairways.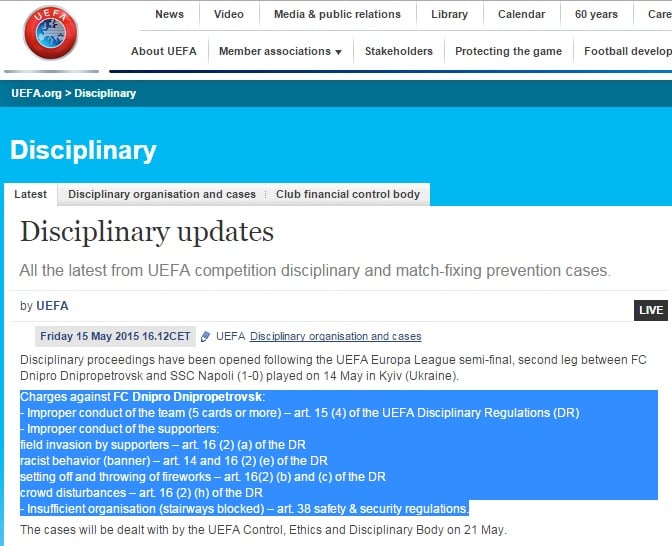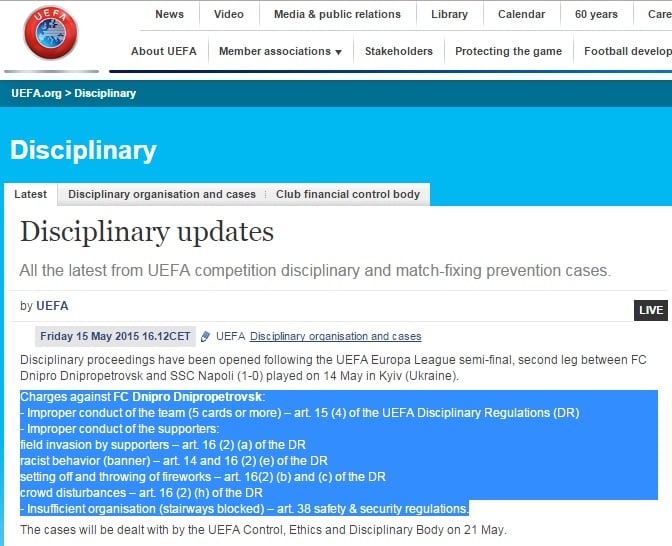 An amateur video of the events after the final whistle: