The so-called Donetsk People's Republic (DPR) continues to open its "official representations" in European countries, with its latest office opening in France. Citing a separatist foreign affairs official the Russian site Ukraina.ru reports that a DPR representative center was registered in the Marseilles prefecture on June 17. The center is to be headed by former Provence regional adviser Gerald-Hubert Fayard, who announced in a Facebook post that the center will officially open on September 1.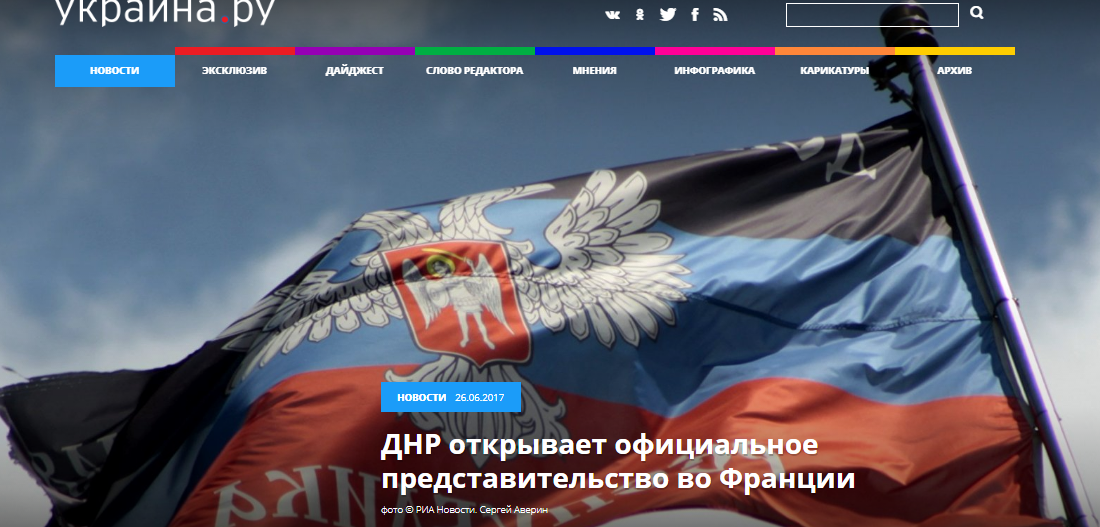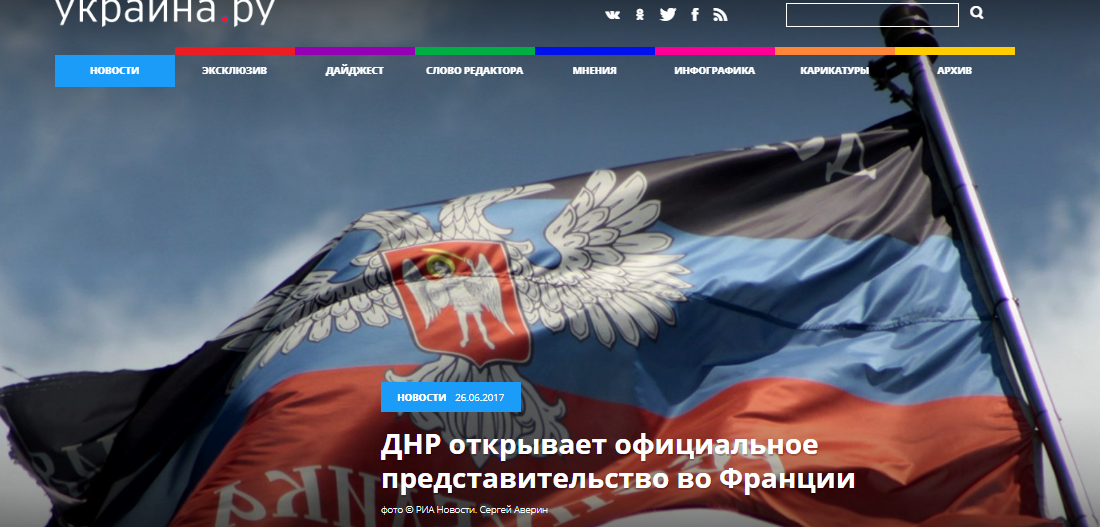 The representative office's Facebook page proclaims that "the Russophobic and brutal coup that took place in Ukraine in 2014 gave rise to pro-Russian movements in eastern Ukraine, as a result of which the Donetsk and Luhansk People's Republics emerged as projects of a free society. These young initiatives are developing friendly relations with European countries, an example of which is the DPR representation in France."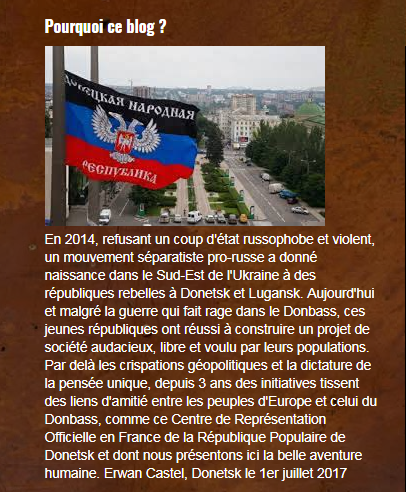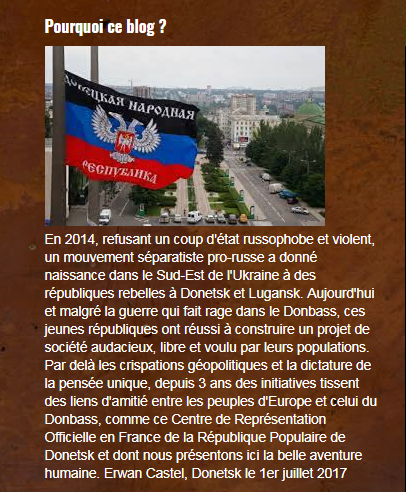 "We want the DPR's voice to be heard in France" Fayard declares.
France however does not appear too eager to hear that voice. According to the French embassy in Ukraine, France does not and will not recognize any so-called DPR representative offices.
The French embassy told StopFake: "France remains committed to Ukraine's sovereignty and territorial integrity. President Macron emphasized this during his meeting with Ukrainian President Petro Poroshenko. France's position remains unchanged on this issue".
According to the embassy, the so called representation is really a private association, as registration of public organizations is a simple and undemanding procedure in France. The legality of the registration is being looked into nevertheless, the embassy said, because it contradicts the official position of France.
Last year the DPR announced the opening of a similar office in Turin, Italy. The office however, has no legal standing. Another such representative office opened in the Czech Republic and was officially closed last month by a court decision.