Last week several Russian media, including RIA Novosti, cited Eduard Basurin, the so-called "deputy chief of staff of the Donetsk Peoples Republic militia" who said that 17 American citizens from a private military company provoked a conflict with the residents of Mariupol.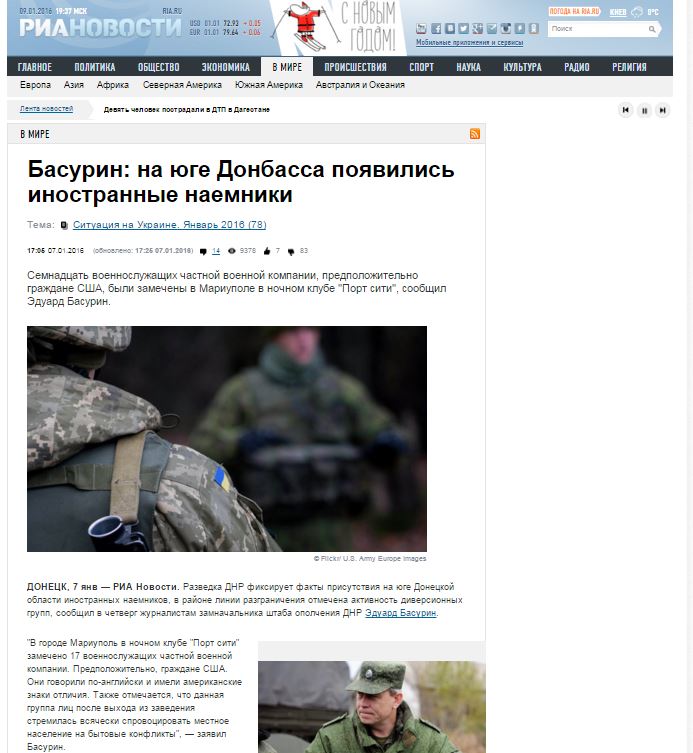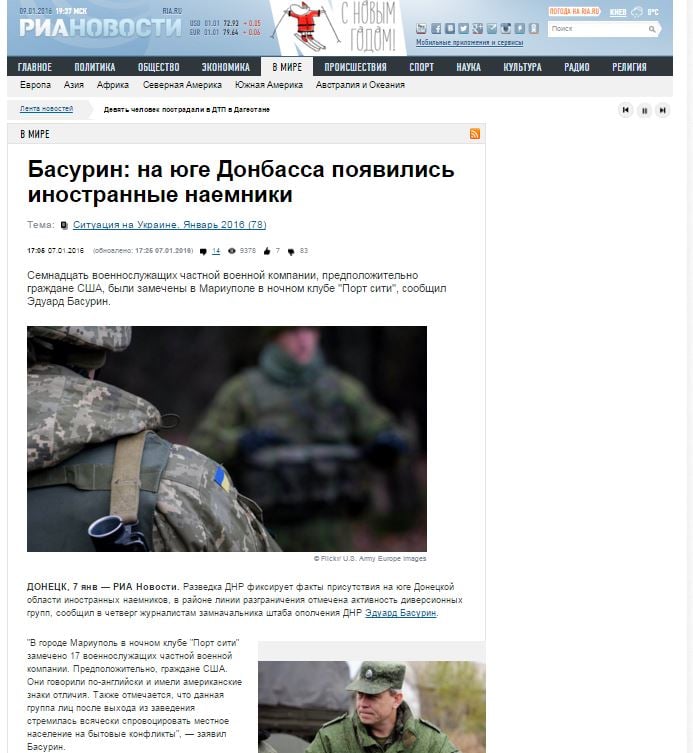 Basurin said: "17 soldiers from a private military company were noticed in the "Port city" night club in Mariupol. Presumably, they are citizens of the United States. They spoke English and had American insignia. After leaving the club, this group of individuals tried very hard to provoke fights with the local population".
Mariupol  local police and  media have no information about any conflicts or fights with foreigners during the first week of January and there is no video or photographic evidence of any such incident.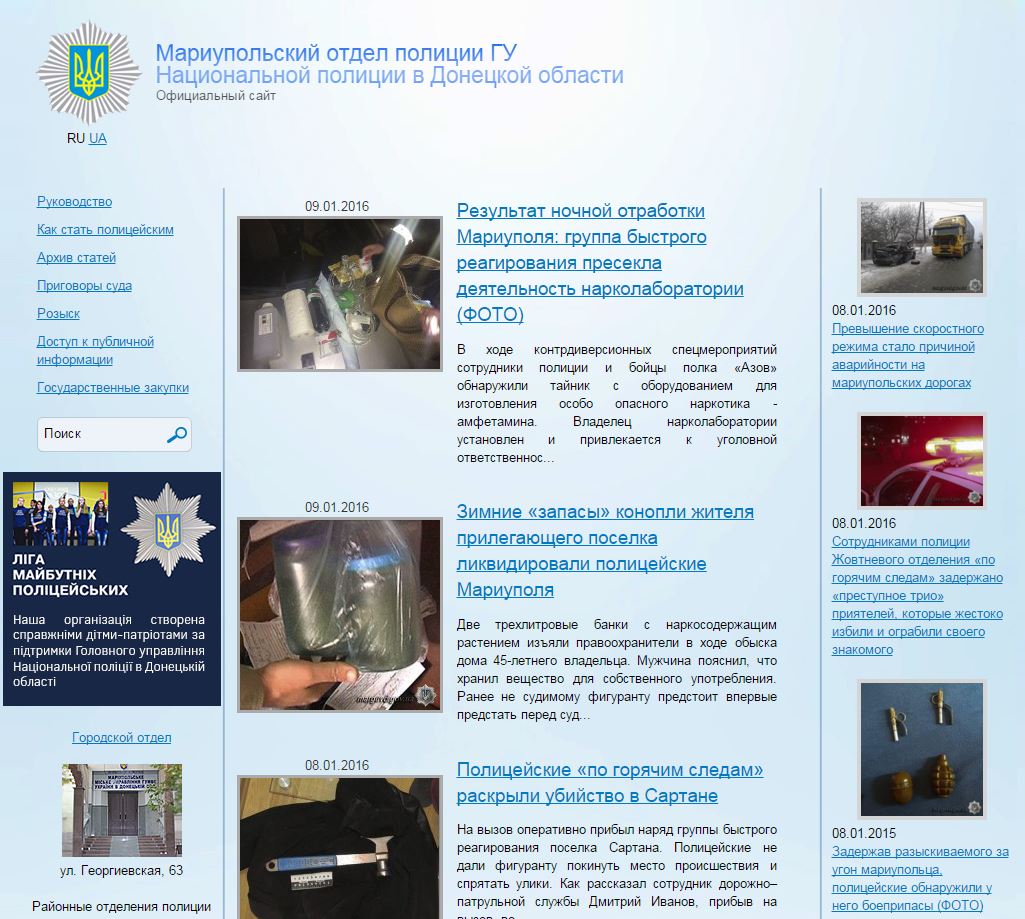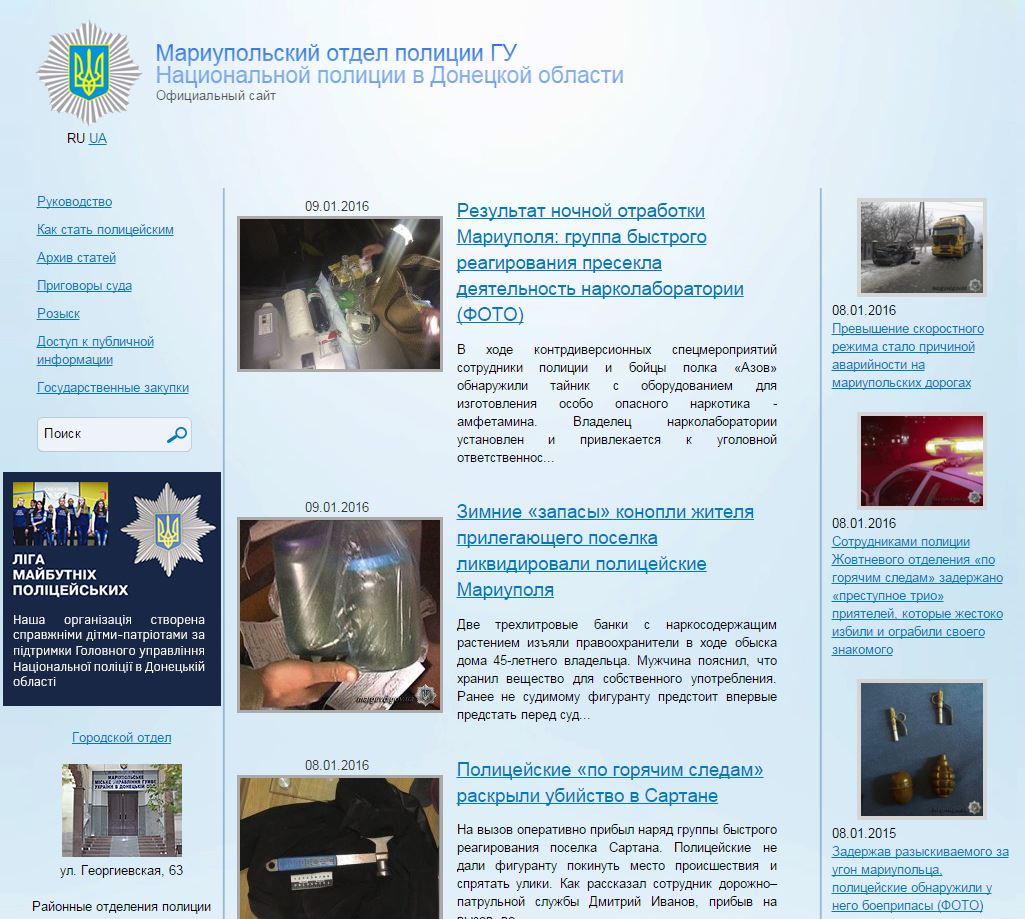 RIA Novosti illustrated this story with a photograph of Ukrainian army soldiers in uniform with Ukrainian insignia.
There is no night club in Mariupol called Port City, Port City is actually a shopping center that closes at 10 p.m.
Other Russian media reported that "US soldiers" were spotted at a bowling club, also called "Port City". There is a bowling club in the mall, but it is called "Bombay"
This fake story was carried by RIAFan, PolitNavigator, Sputnik, Ukraina.ru and others.