Scores of Russian and pro-Russian media (Ukraina.ru,  Kremlinpress, NewInform, Kharkov, Informburo) are claiming that the Dutch Prime Minister Mark Rutte wants to cancel all future referenda because of Ukraine.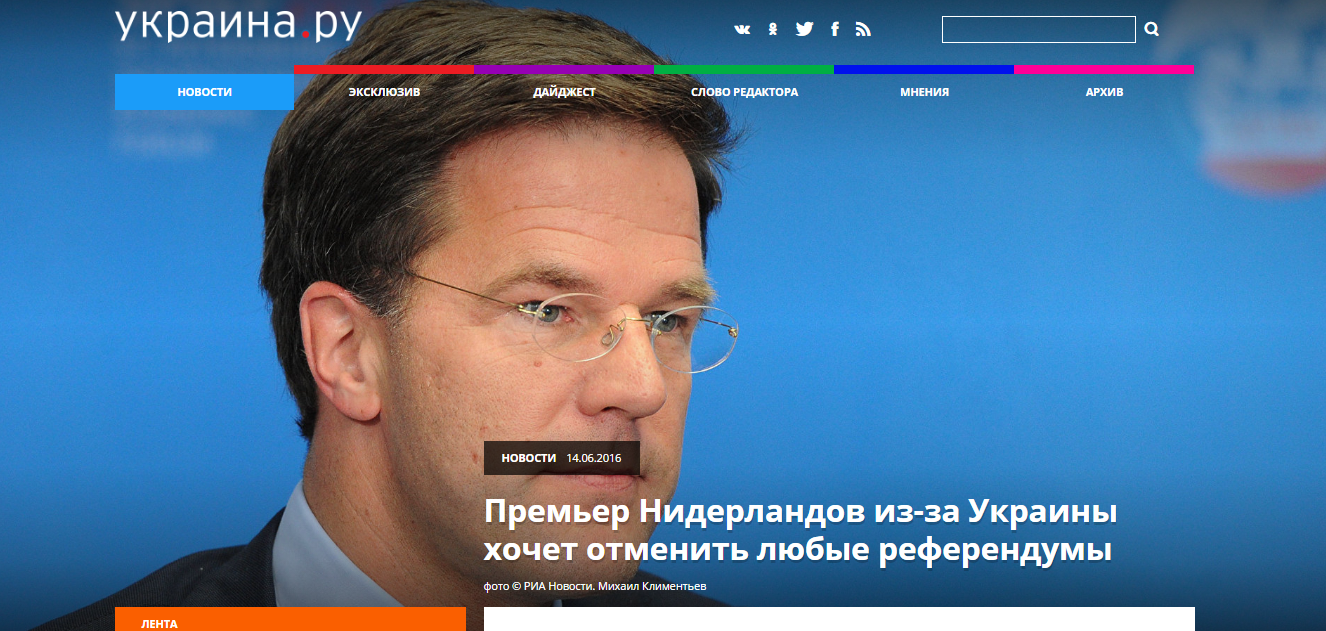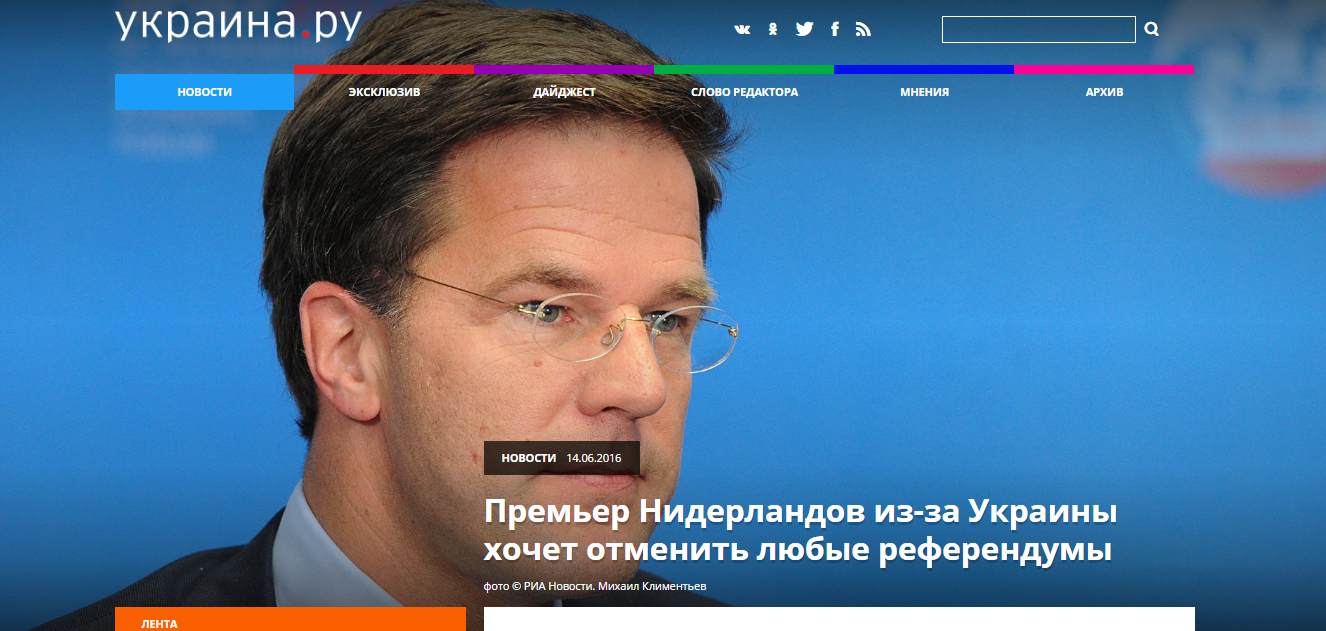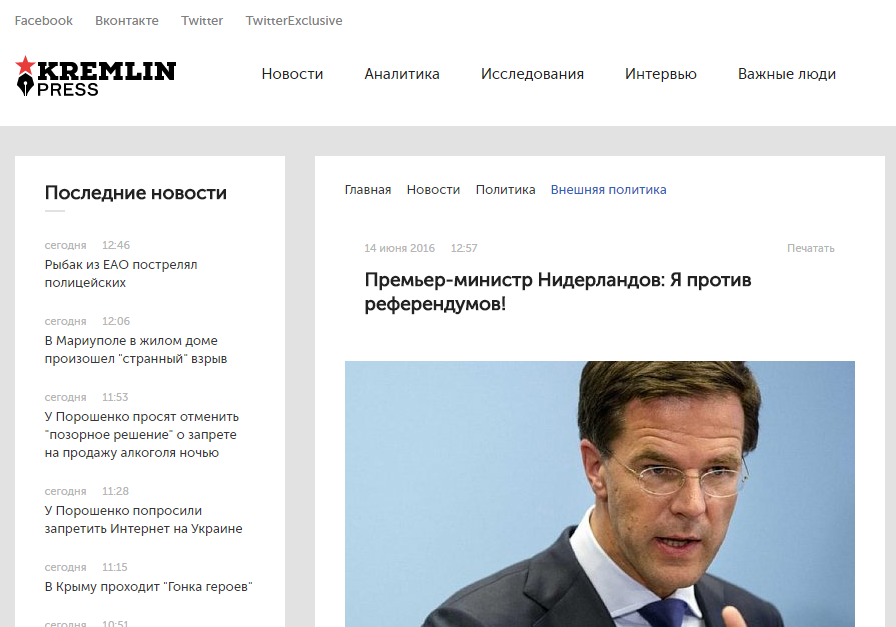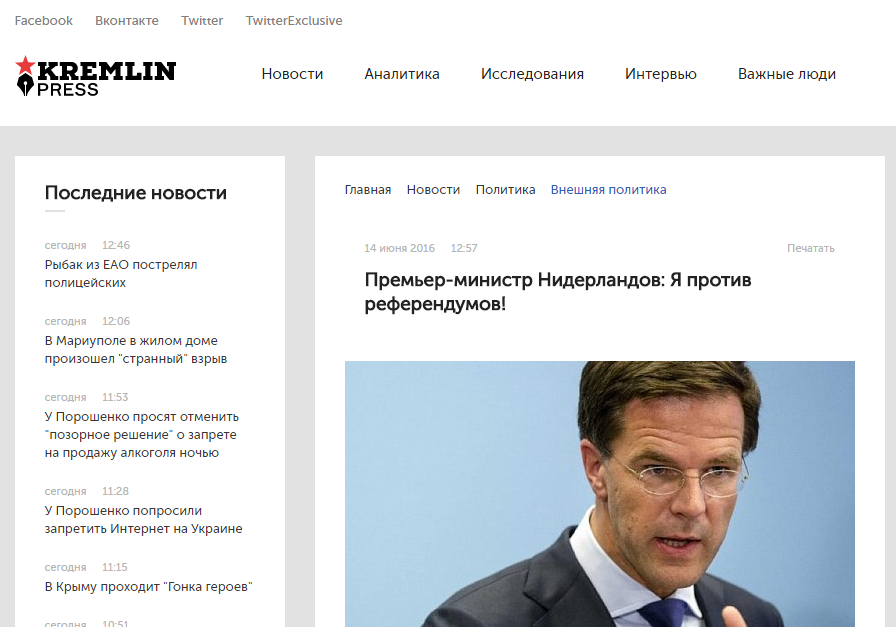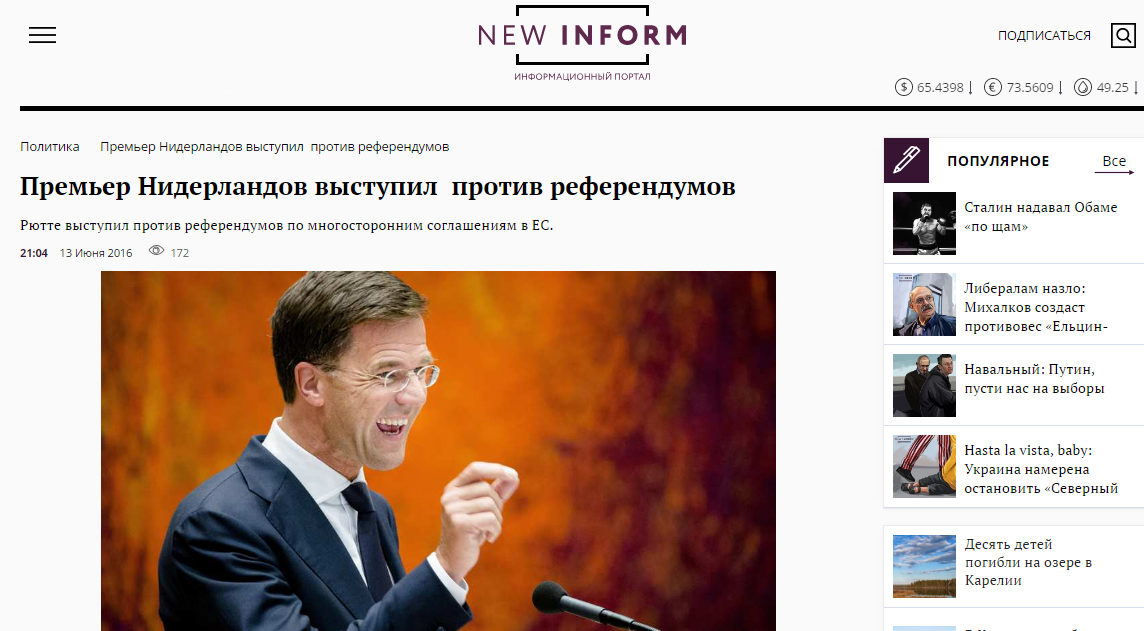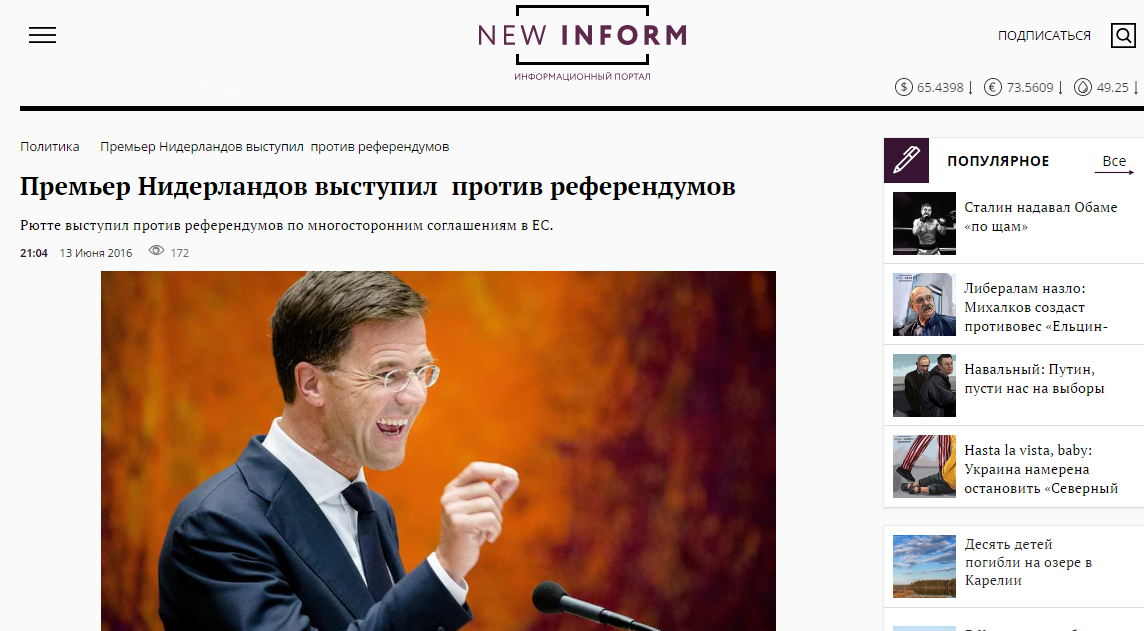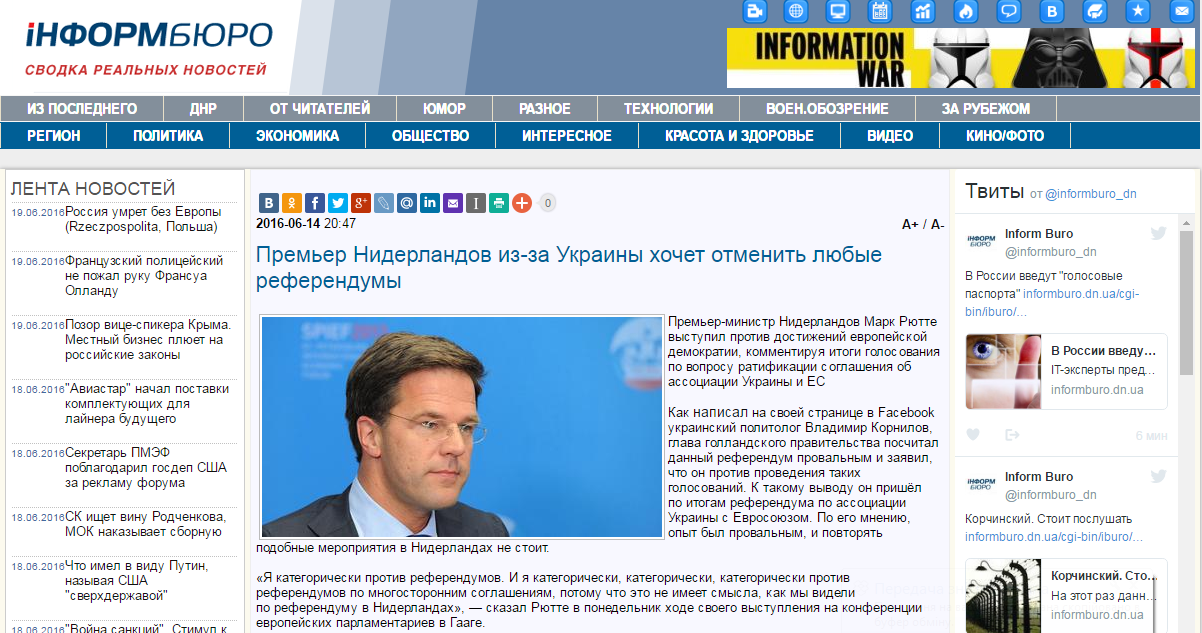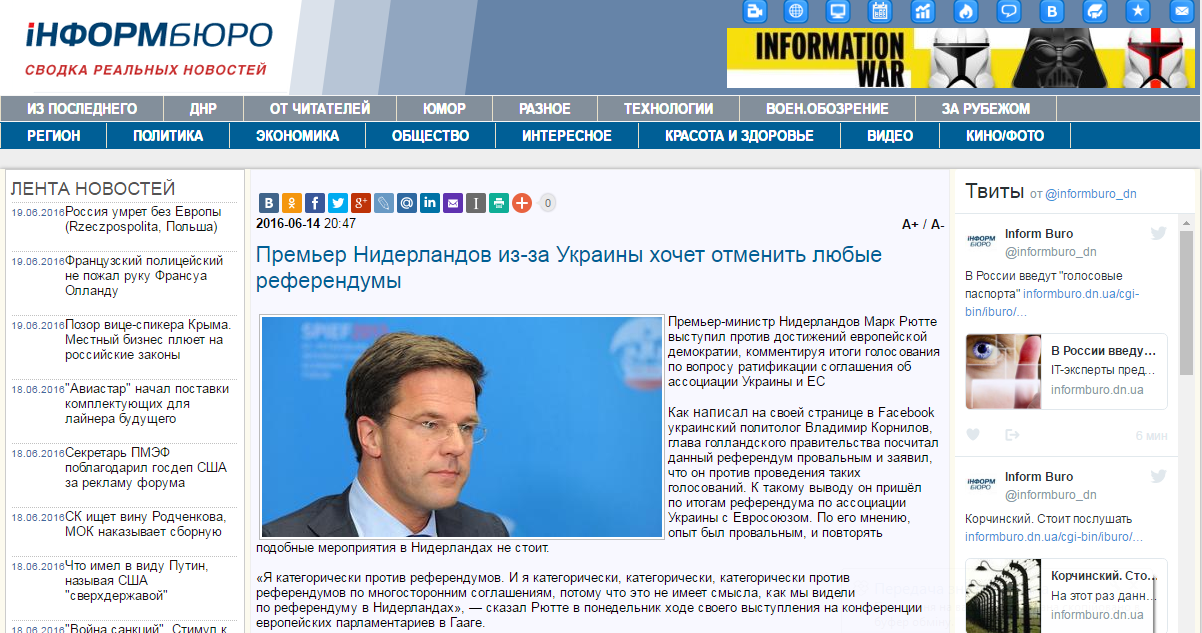 Ukraina.ru quotes Mark Rutte as saying "I'm totally against referenda and I'm totally, totally, totally against referenda on multilateral agreements because it makes no sense as we have seen with the Dutch referendum" and claims that the Dutch Prime Minister's position is against the achievements of European democracy.
Rutte's statement however is not against referenda per se, but against referenda regarding multilateral agreements. He said: "You cannot as one country decide for all of Europe whether you want that full European Union to sign an agreement with an outside country".
What Rutte means is that the results of the referendum in the Netherlands, which are advisory in nature, could affect EU policy as a whole, because all 28 EU member states have ratified the agreement with Ukraine. The Dutch referendum on Ukraine's association with the European Union as an example of a referendum on multilateral agreements, led to disastrous results, Rutte concludes.
The Dutch Prime Minister Mark Rutte was not advocating the abolition of all referenda. He only spoke against referenda  concerning multilateral agreements, because their result, even if it is only a recommendation, can nevertheless affect policy, which is supported by the majority of EU member states.