The Ukrainian "junta and punishers" are controlling the presidential elections in the unoccupied parts of Donbas. According to this agitprop, "armed Kyiv rebels" are parked outside polling stations in armed personnel carriers. In part, the propagandists claim, the Armed Forces of Ukraine are fully controlling the voting process in the "Mariupol, [which is] occupied by the Kyiv rebels."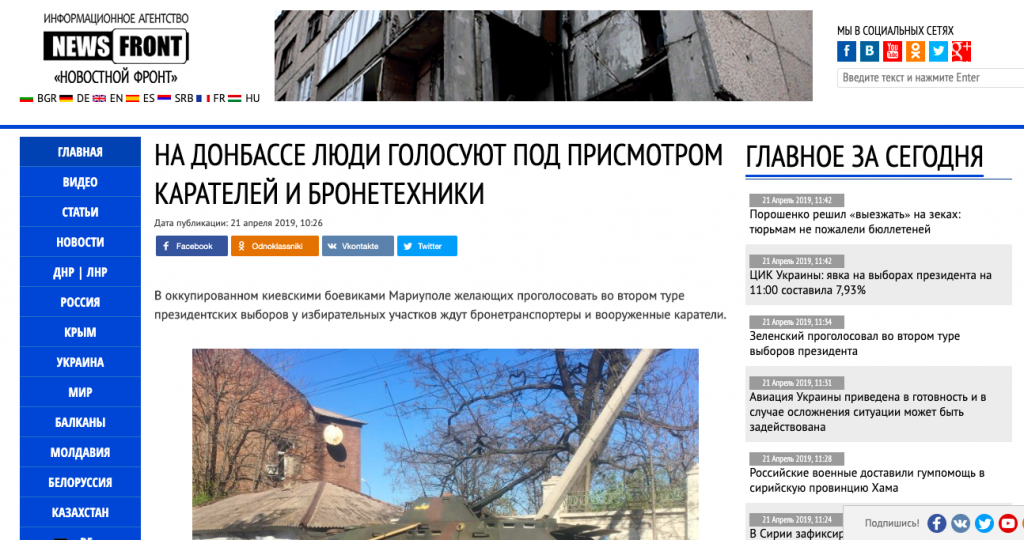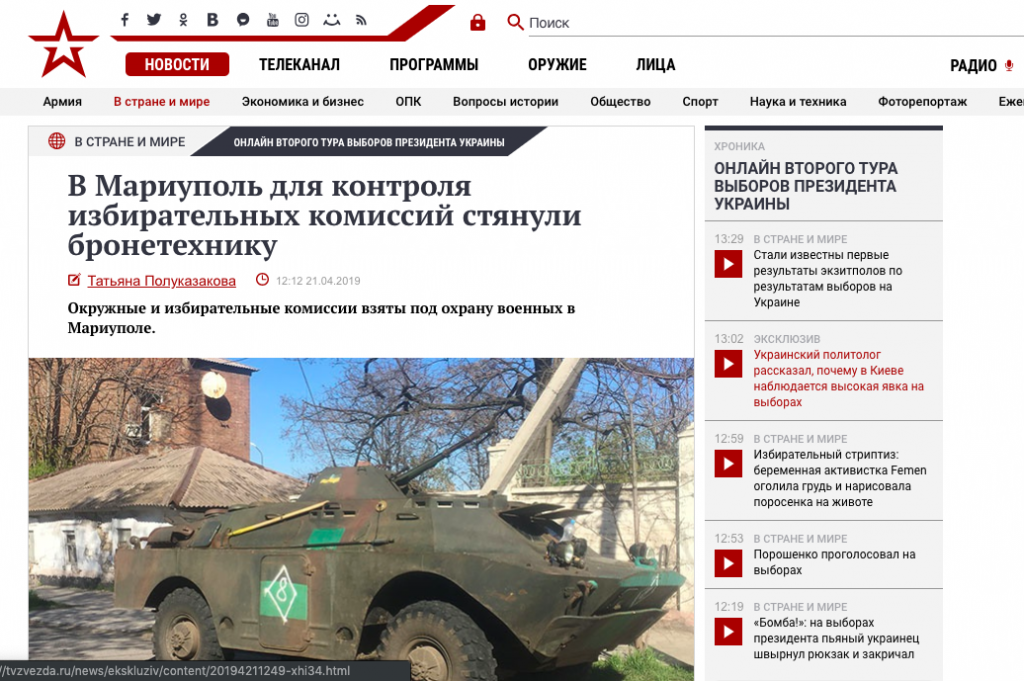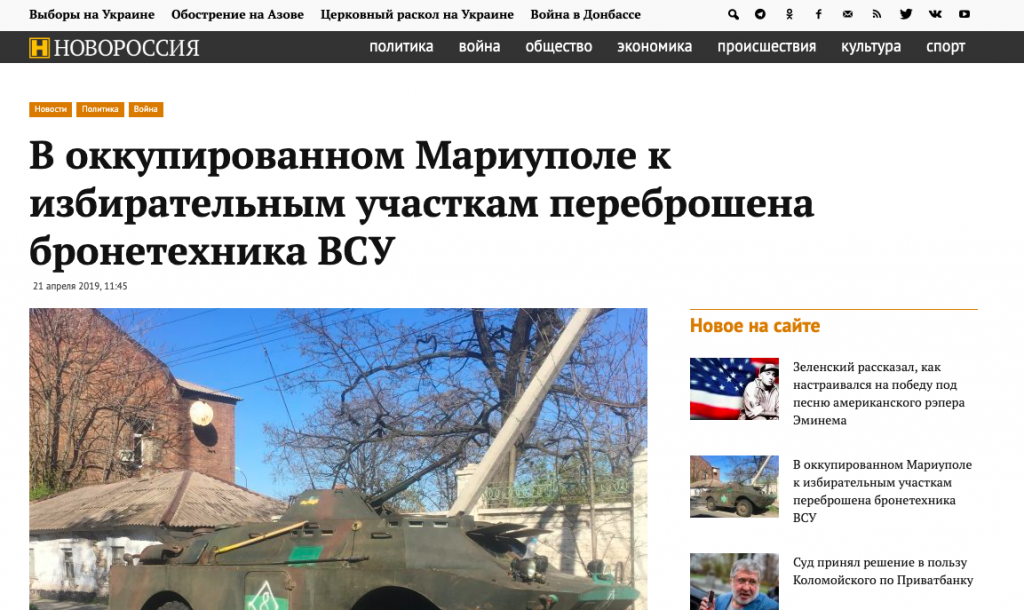 Thus pro-Russian media and propagandists in occupied have distorted a Hromadske Radio report. According to the Ukrainian report, the Armed Forces of Ukraine are present at the two voting stations in Mariupol. Speaking to Hromadske, the soldiers explained that the two voting stations are considered to the be "particularly important." Mariupol is a city close to the frontlines and the army dispatched forces to provide security to the polling stations.
Increased security in Donbas during the second round of presidential elections is being provided by other Ukrainian law enforcement agencies. According to the National Police in Donetsk oblast, some 3,000 police officers have been dispatched across the region since April 19. Round-the-clock security for all the voting stations is being provided by 2,400 officers. The remaining officers are members of street patrols and quick-reaction groups. Another 30 members of special police and emergency services are members of bomb squads that are keeping close watch over the communities near the front lines.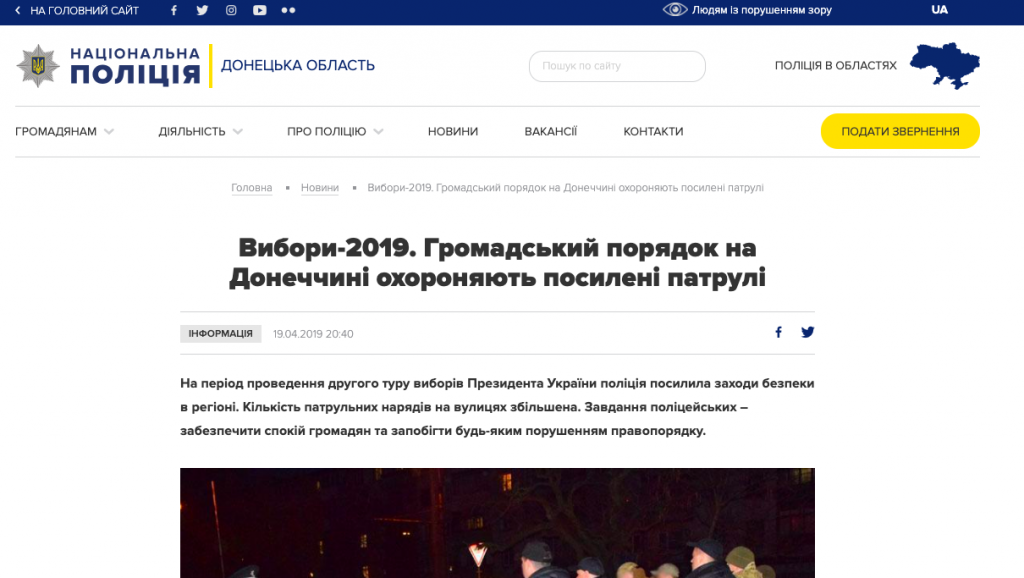 Ukraine's law enforcement agencies have repeatedly stated that the patrols stationed outside voting stations do not have the right to interfere in the work of the voting station commissions. The only way law enforcement can enter voting stations is upon the invitation of election commission members. In other words, neither soldiers, nor police officers, not other law enforcement representatives are allowed to influence the voting process. They are present exclusively for monitoring and security purposes. Moreover, police are required to maintain political neutrality, they are forbidden from "consulting" voters, and campaign for candidates or influence the voting process in any way.