Ukraine's economy will not survive cutting off trade with Russia declared Ukrainian MP Vadim Rabinovich. A member of the pro-Russia Opposition Block faction, Rabinovich regularly claims that the Free Trade Agreement with the EU is harmful to Ukraine's economy and that trade with Russia is increasing in recent years. His distorted view of Ukraine's economic realities were disseminated by Ukraina.ru, Federalnoye Agentstvo Novostey, RIA Novosti and others.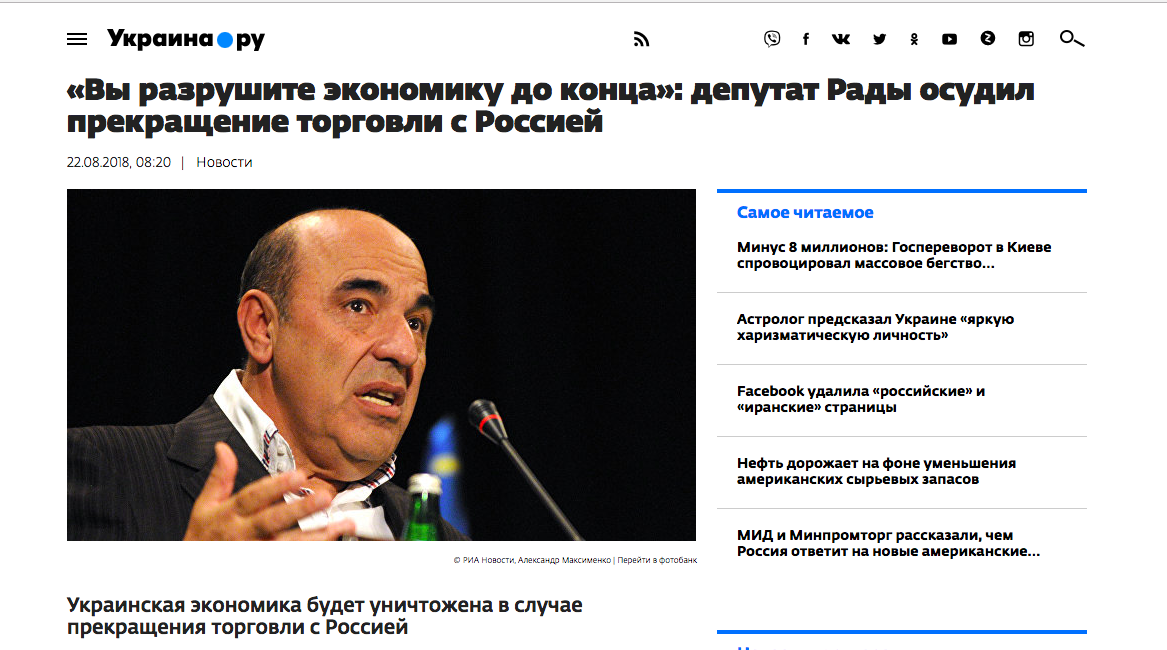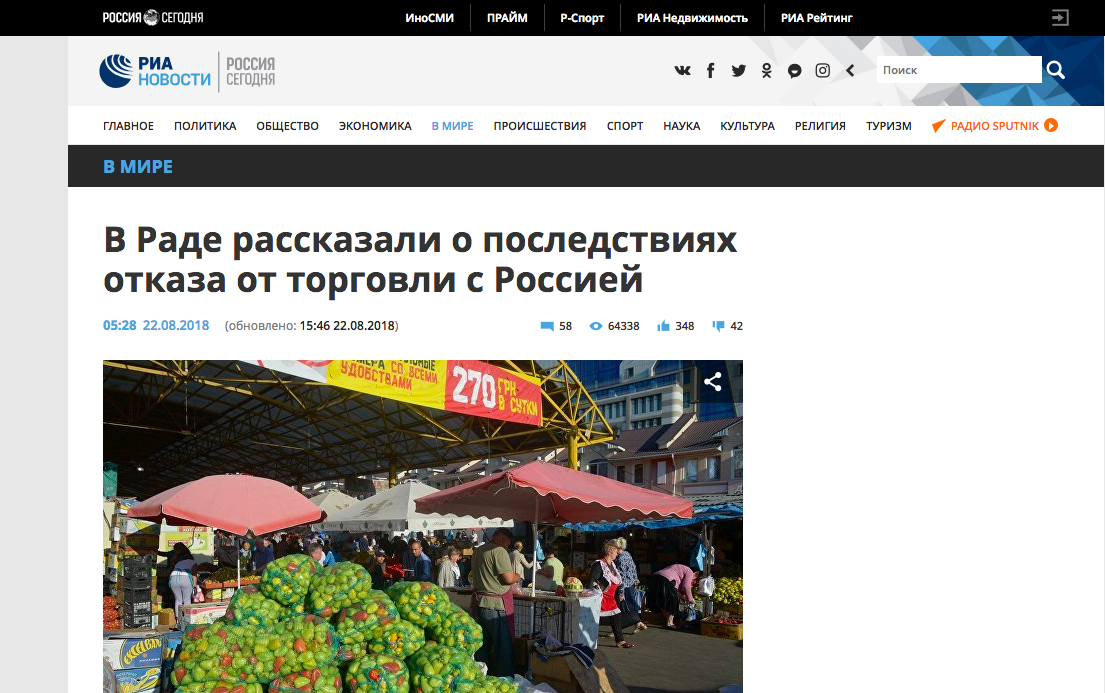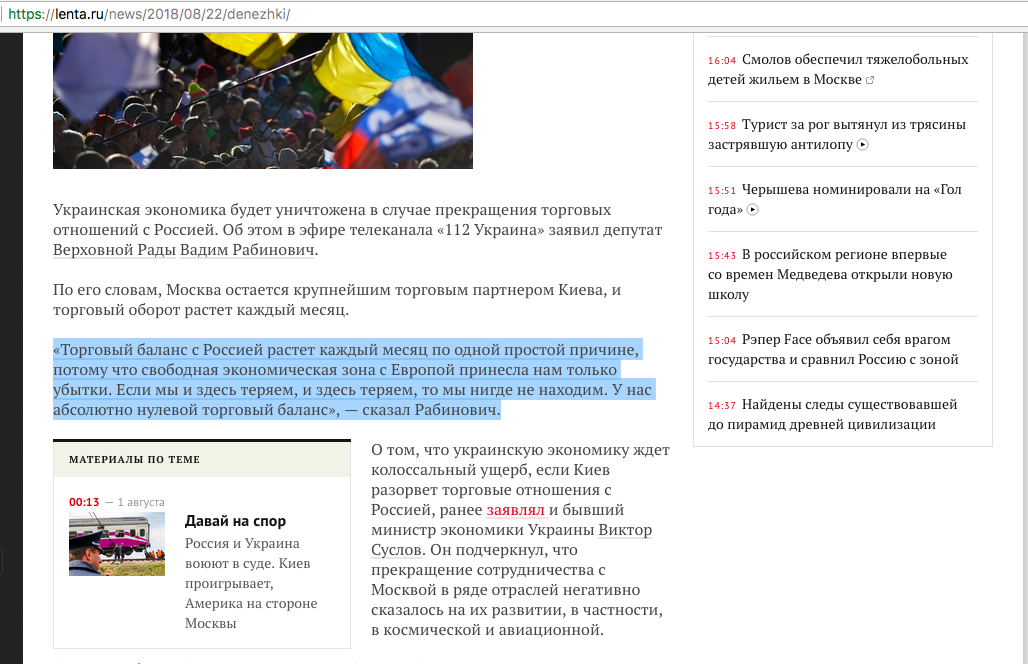 "The trade balance with Russia is growing every month for one simple reason, because the free economic zone with Europe brought us only losses. If we lose here and we lose there then we don't gain anywhere. We have an absolute zero trade balance," Rabinovich declared.
The Free Trade Agreement between Ukraine and the EU entered into full force in September 2017. According to Ukrainian President Petro Poroshenko during the first year of the agreement the export of Ukrainian goods to the EU grew by 30 percent resulting in a 17.5 billion dollar profit for Ukraine. During the first four months of 2018 the trade turnover between Ukraine and the European Union grew by another 27 percent, Poroshenko wrote on his Facebook page.
https://www.facebook.com/petroporoshenko/photos/a.474415552692842/1288010807999975/?type=3
According to Ukraine's Minister for Economic Development and Trade Stepan Kubiv, exports are the engine of the economy, in 2017 exports made up 48 percent of Ukraine's GDP. According to Ukraine's State Statistics Service, the real GDP level in quarter of this year increased by nearly 1 percent.
#Кубів на Економічній секції ХІІІ наради керівників закордонних дипломатичних установ: Експорт – двигун економіки, а ще майже половина ВВП України. Частка експорту у ВВП України за 2017 – 47,9%. @VGroysman @Kabmin_UA #експортуй pic.twitter.com/QKd02JMXUm

— Мінекономіки (@mineconomdev) August 28, 2018
Ukraine has signed agreements on Free Trade Zones with 45 countries; negotiations have been completed with Israel and are ongoing with Turkey and Serbia. Ukraine's existing trade agreement with Canada is to be explanded with negotiations starting in October 2018.
International investment in the Ukrainian economy is also growing. According to data published by the State Statistics Service, in 2018 the volume of direct foreign investment in the form of share capital increased by more than a billion dollars.