Russia's propagandist newspaper Rossiyskaya Gazeta published an article claiming that the European Union has banned milk sales from small Ukrainian farms that do not have EU certification. Farmers selling milk or milk products from such farms face fines, the newspaper declared.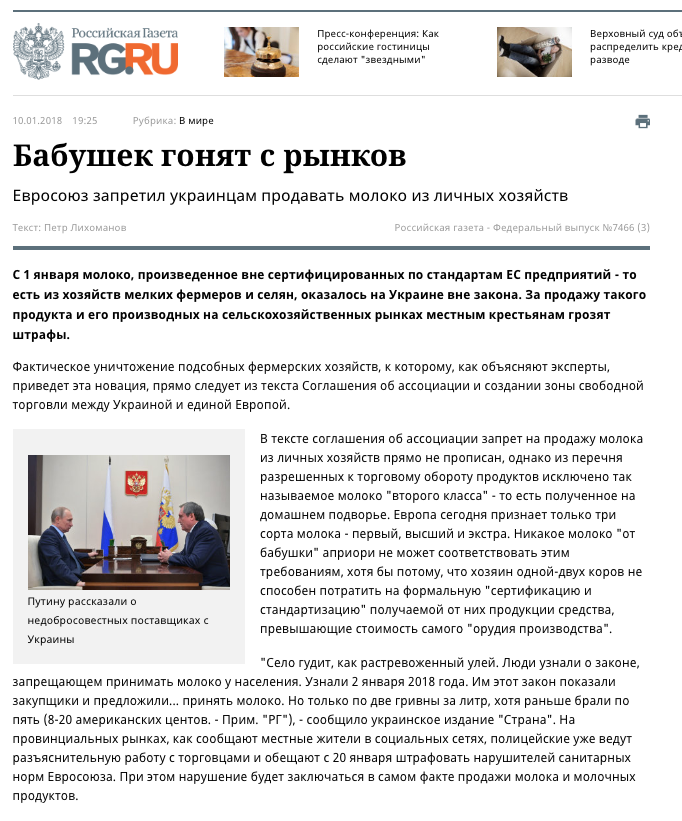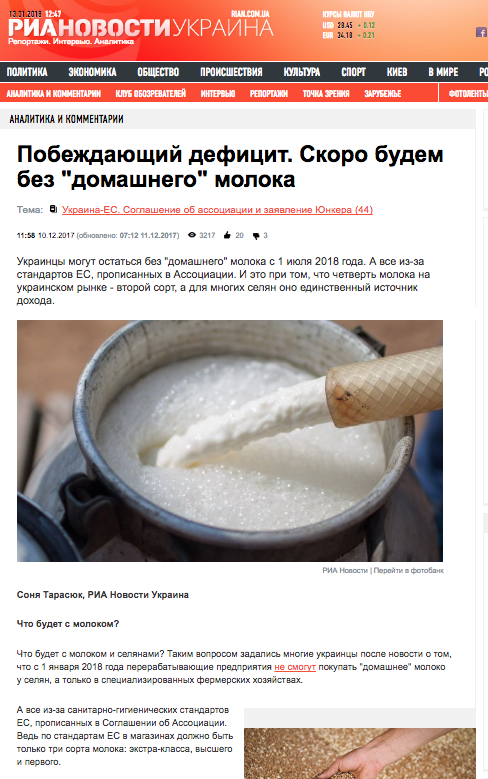 The EU Ukraine Association Agreement that Rossiyskaya Gazeta refers to makes no mention of any ban on milk sales from private farms, but the agreement does outline the introduction of uniform sanitary standards for milk and other products. Meanwhile Ukraine's Ministry of Agrarian Policy assures that the purchase of milk from private farms will continue and the introduction of a new state standard will take place on July 1, 2018 followed by a one year transition period.
According to Rossiyskaya Gazeta the new sanitation standards will lead to the destruction of small farms, locals farmers will be faced with fines and the milk will not be able to meet the new requirements. Pro-Russian internet newspaper Strana.ua predicts that dairy product prices will rise dramatically but will fall in quality.
This fake story was also reprinted by RIA Novosti Ukraina, Obozrevatel, Komsomolskaya Pravda, Argumenty I Fakty and many other pro-Kremlin publications.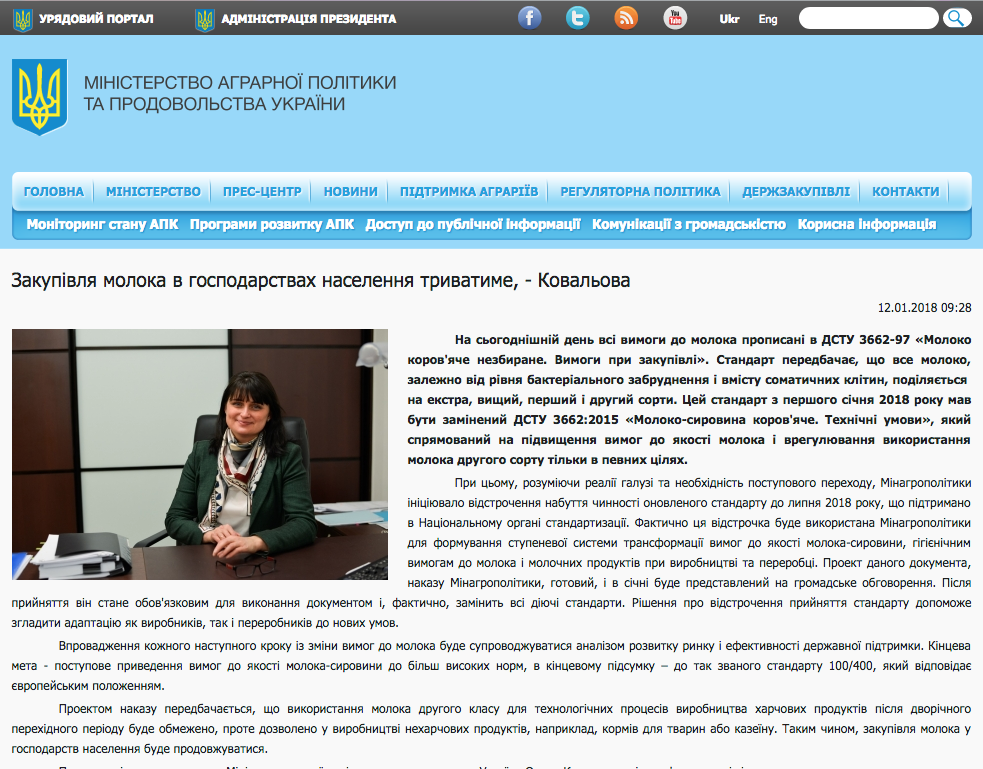 Currently Ukraine's milk industry adheres to the GOST standard, a regulatory basis for government and private-sector certification programs for the Commonwealth of Independent States covering energy, oil and gas, environmental protection, construction, transportation, telecommunications, mining, food processing, and other industries. Ukraine will introduce a new milk certification standard compliant with EU norms in July 2018. During the next six months the Agrarian Policy Ministry will prepare new guidelines for the quality of raw milk, hygienic requirements for milk and dairy products in production and processing.
According to the Deputy Minister for Agrarian policy Olena Kovalyova, the new guidelines first and foremost are aimed at improving hygiene among dairy workers and the animals as well as well as the quality of the milk itself.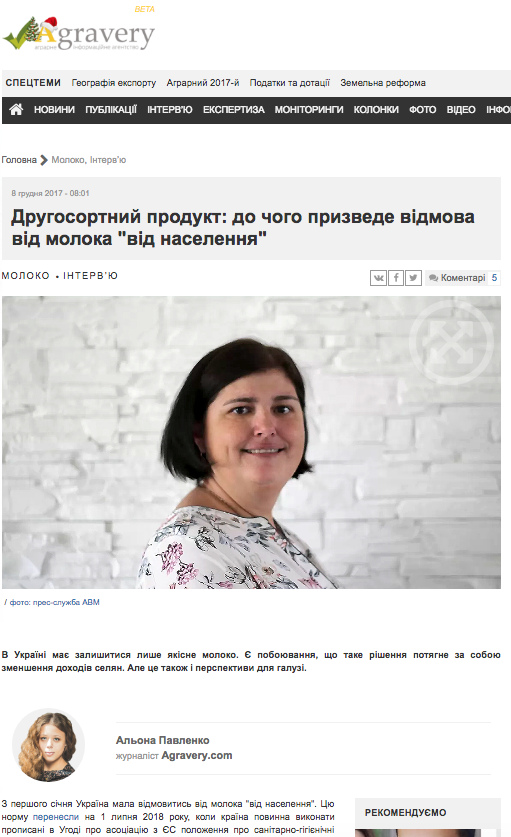 Ukrainian Association of Milk Producers project manager Olena Zhupinas explains that the new certification standard will have a five year transition period to raise the quality of milk production and refrigeration. Ukrainians have been talking about the quality of milk from small farms since we joined the World Trade Organization, Zhupinas points out.  "Now we must teach the population to collect milk and refrigerate milk properly and adhere to sanitary and hygienic requirements" she said.