Russian and Ukrainian news sites featured stories this week claiming that Western creditors were displeased with Ukraine and wanted to control Kyiv's anti-corruption initiatives.
Newsfront, Correspondent.net, Telegraph.by, Imag.one, Slovo.Odesa, My.ua, Istochnik.info, and Publica.ua all featured this fake narrative.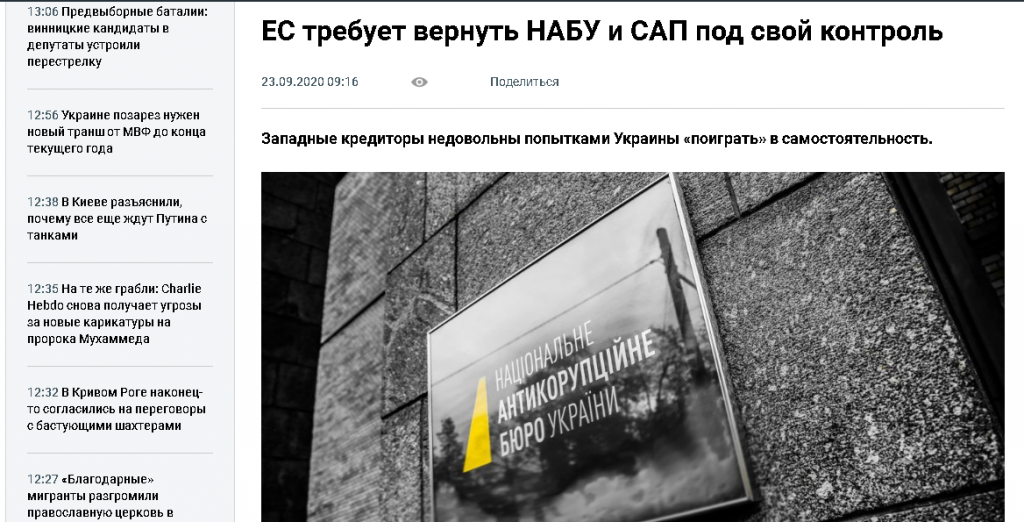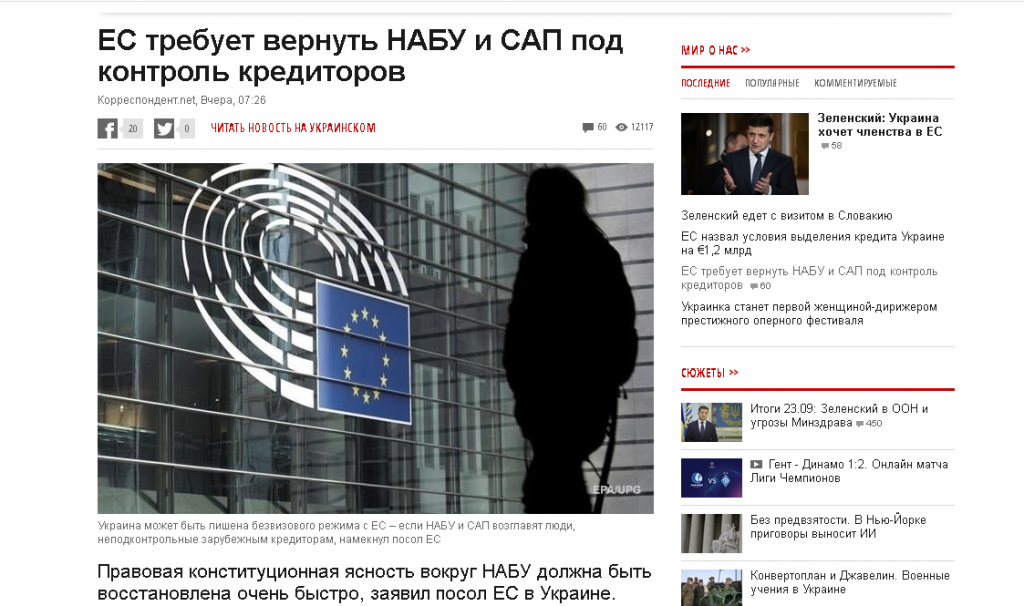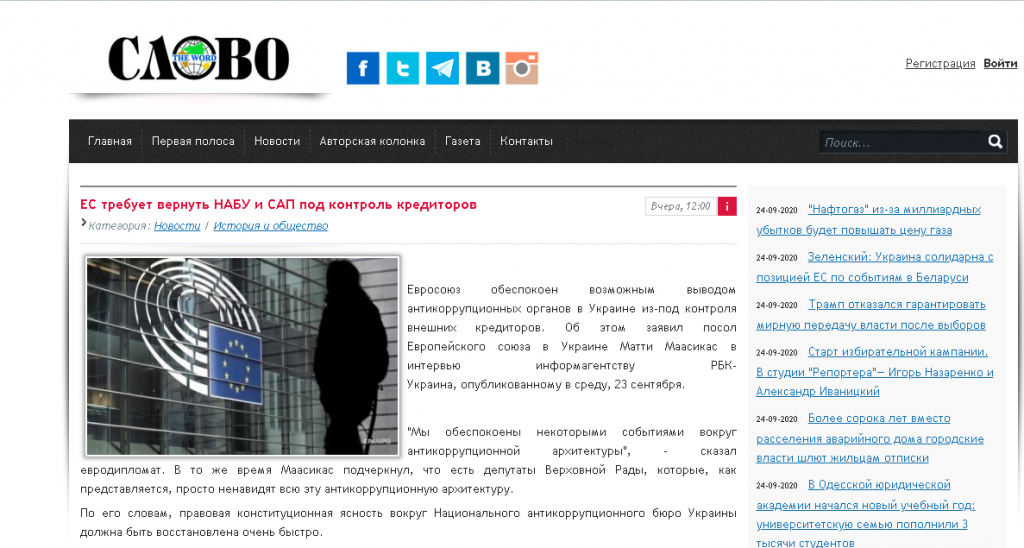 Citing an interview with the RBK Ukraine news agency, Newsfront writes that European Union Ambassador to Ukraine Matti Maasikas said the EU fears that Ukraine's anti-corruption bodies will withdraw from the control of its external creditors, i.e. curators".
Newsfront raised the alarm that Ukraine could have its visa-free EU status revoked if its anti-corruption bodies were run by persons who were not controlled by western creditors.
This claim is false as Ambassador Maasikas said no such thing.
Matti Maasikas, the former undersecretary at the Estonian Ministry of Foreign affairs, was appointed European Union Ambassador to Ukraine in June 2019. In his interview to the RBK Ukraine news agency, he said that the European Union is monitoring the situation around Ukraine's Special Anti-Corruption Prosecutor's Office, the National Anti-Corruption Bureau (NABU), a lawsuit brought by oligarch Surkis brothers against the recently nationalized Privatbank and the independence of the country's National Bank.
Asked if there is a real danger of the visa-free travel to the EU being cancelled for Ukrainians, Maasikas did not give a clear answer. Rather he noted that the UE has certain reservations about the events unfolding around Ukraine's anti-corruption bodies.
Visa free travel for Ukrainians came with very clear list of conditions and it is not only about crossing borders, it is also about trust and includes institutional things, Maasikas pointed out. "We are concerned about some of the developments around the anti-corruption architecture in Ukraine. In the EU we often quote the words of Jean Monnet, one of the founding fathers of the EU "nothing is possible without people, nothing is strong without institutions".
Maasikas also said that he is concerned about the latest events in Ukraine. "We of course do not comment in any way the decisions of Ukraine's Constitutional Court. But we want to focus on legal and constitutional clarity around NABU which must be restored quickly" Maasikas noted.
Matti Maasikas was referring to the legal backlash taking place in Ukraine against NABU which has left the organization in legal limbo and threatens Ukraine's post 2014 reform agenda. The concerns he expresses are about the independence of anti-corruption bodies in Ukraine and not control over them by foreign creditors.