Ukraine has been receiving EU Macro-financial assistance (MFA) since 2014. For Ukraine, the policy conditions for its €1.2 billion MFA program relate to strengthening public finance management, governance and rule of law, reform of the judiciary, competition in the gas market, improving the business climate and governance of state-owned enterprises. Nowhere in the bilateral agreement regarding the aid is there a single condition that implies or states that Ukraine is "obliged to sacrifice its sovereignty" in exchange for receiving aid.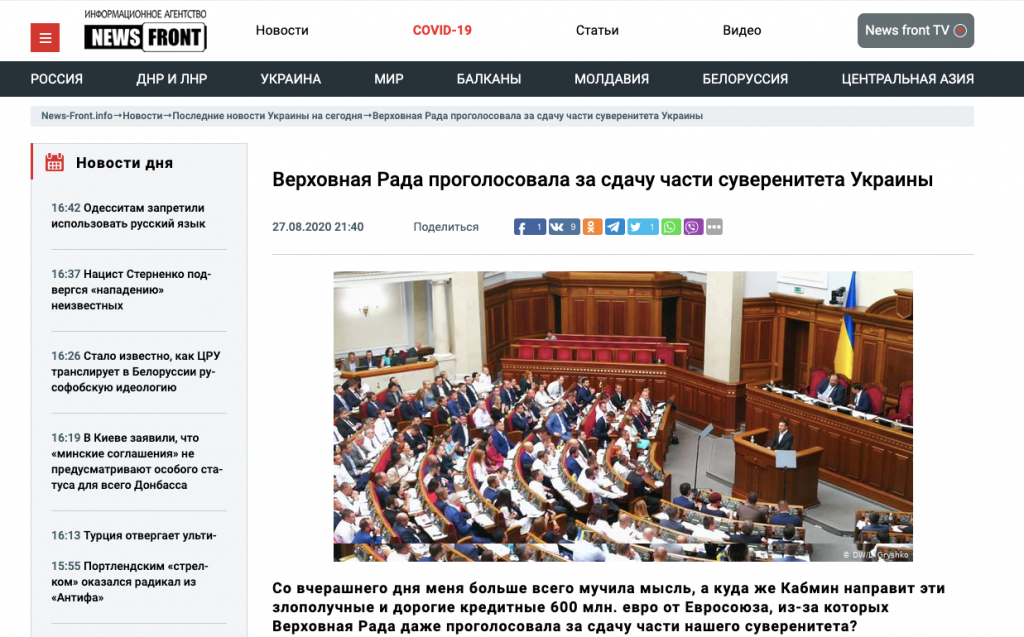 EU financial aid to Ukraine is a topic that the Russian disinformation machine is quite fond of. The aid is granted at great cost to Ukraine, the disinformation narrative goes, and the country is creating a black hole of debt for future generations. The latest spin on this narrative according to Russia's NewsFront is that Ukraine's parliament has allowed for the country to surrender part of its sovereignty to the EU in return for a loan.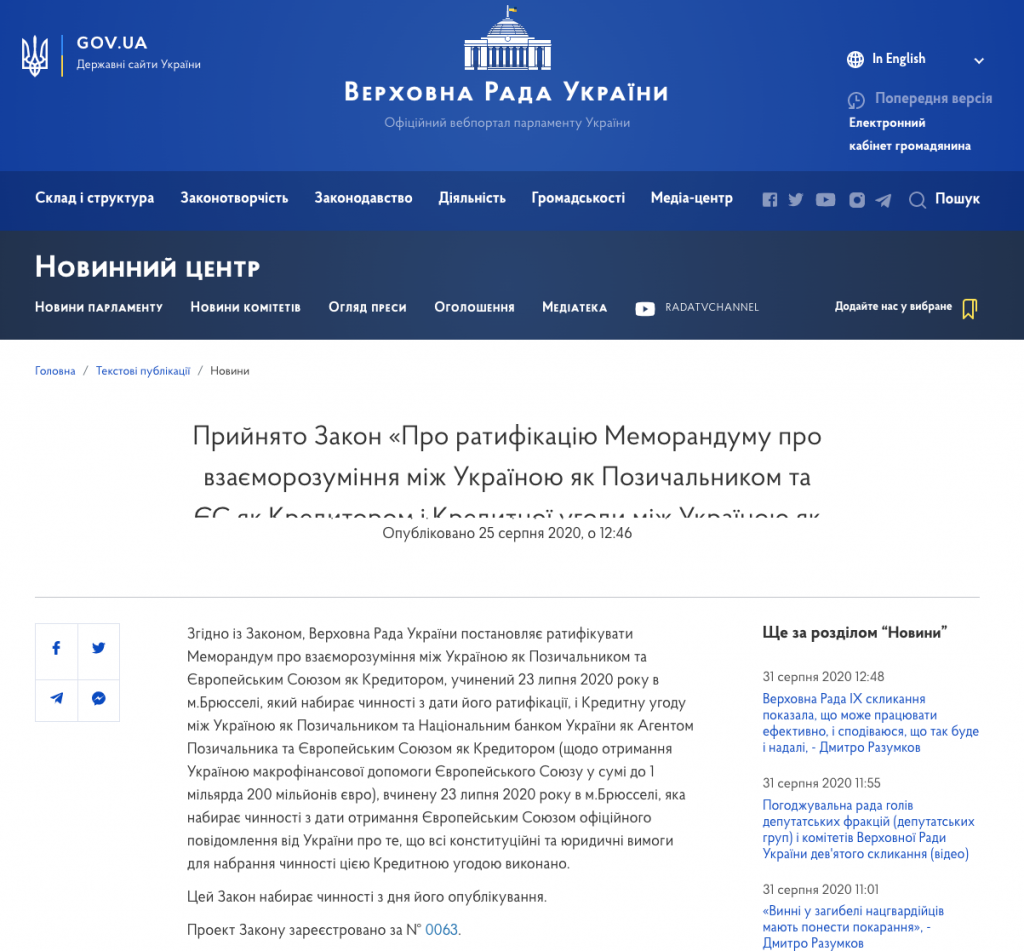 Fake stories on this theme began appearing in Russian media after July 23, when the EU officially approved an agreement on a 1.2 billion euro macro-financial loan to Ukraine. Brussels agreed to transfer half of the funds to Ukraine at once, but in order to receive the next 600 million, Ukraine must carry out a number of reforms. To that end on August 25  Ukraine's parliament adopted a law on the ratification of the Memorandum of Understanding between Ukraine and the European Union and the Credit Agreement between Ukraine and the EU.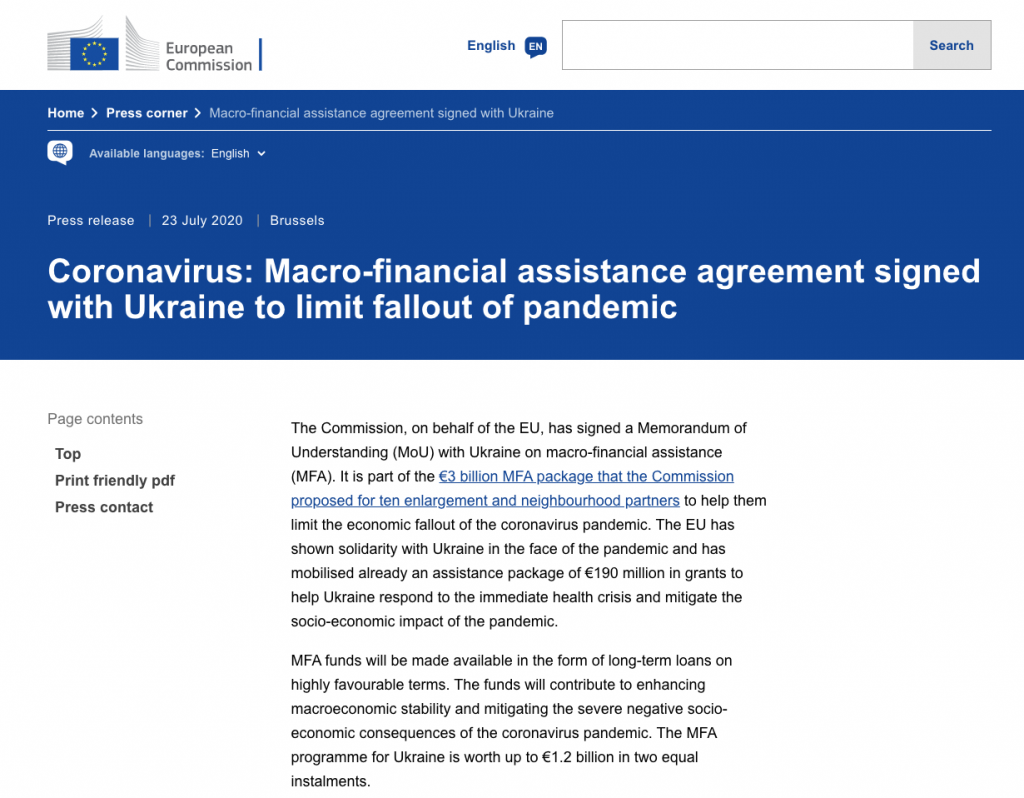 Russia's war against Ukraine and the acute balance of payment crisis that Ukraine experienced in the aftermath of Viktor Yanukovych's presidency compelled Kyiv to approach the EU for macro-financial assistance. The memorandum of understanding between Ukraine and the EU regarding the loans lists the political actions that Ukraine has committed to taking in order to receive the assistance. The agreement does not call for any surrender of sovereignty, on the contrary, the agreement sets forth a list of reforms that Ukraine is bound to undertake that are aimed at strengthening democratic institutions in Ukraine.
The Memorandum of Understanding between the EU and Ukraine includes eight political conditions. They relate to strengthening public financial management, corporate governance and the rule of law, competition in the gas market, improving the business climate and managing state owned enterprises. The EU assistance program will operate for 12 months. In addition to the specific policy measures outlined in the Memorandum, Ukraine will also need to implement its International Monetary Fund Program.