Russian media falsely reported in August that the European Union is now "forcing" Ukraine to take in refugees from Africa and the Middle East. They gave an alleged statement made by the European Commissioner for Migration, Home Affairs, and Citizenship Dimitris Avramopoulos to Italian journalists as its source.
The news first appeared on August 15  on oppps.ru, which has a history of posting fake news.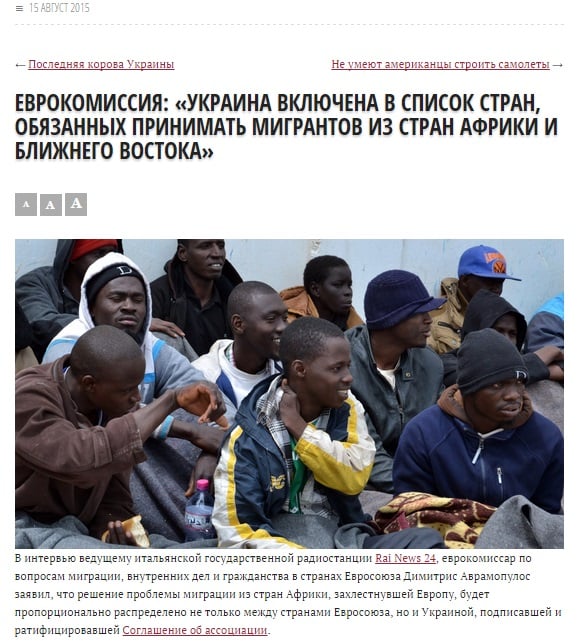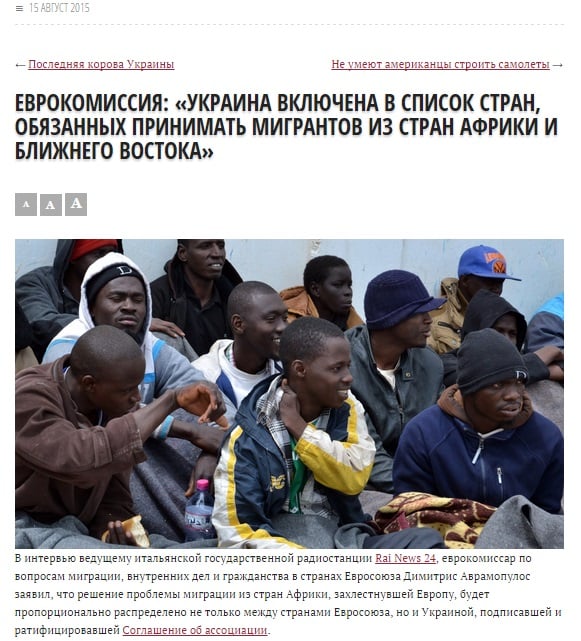 Later, the information was reprinted by Ukraina.ru, the Russian television channel Zvezda, Nord-News.ru, RIA Fresh Wind, EurAsia.com, and the Russian News Agency.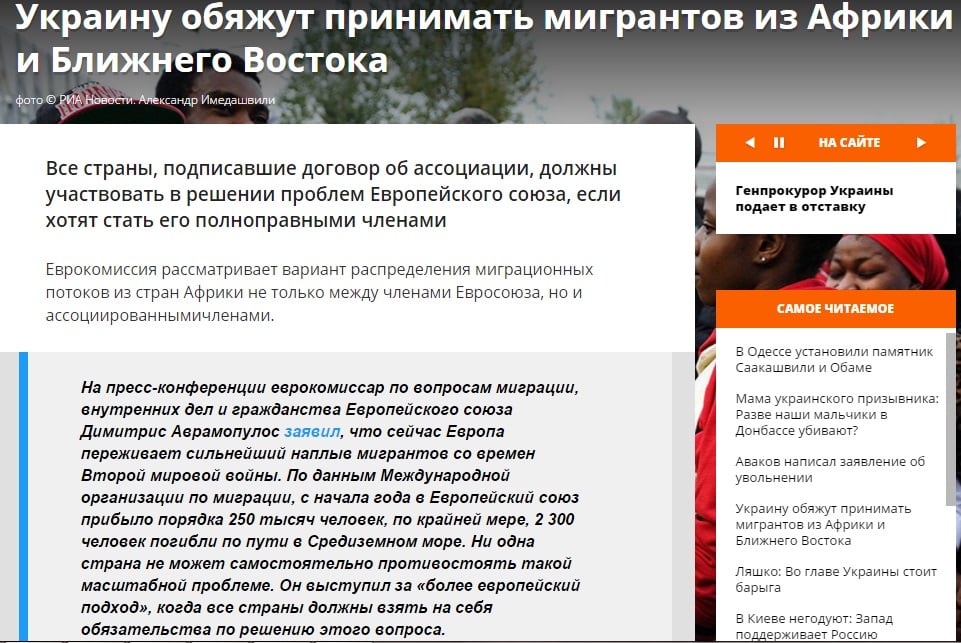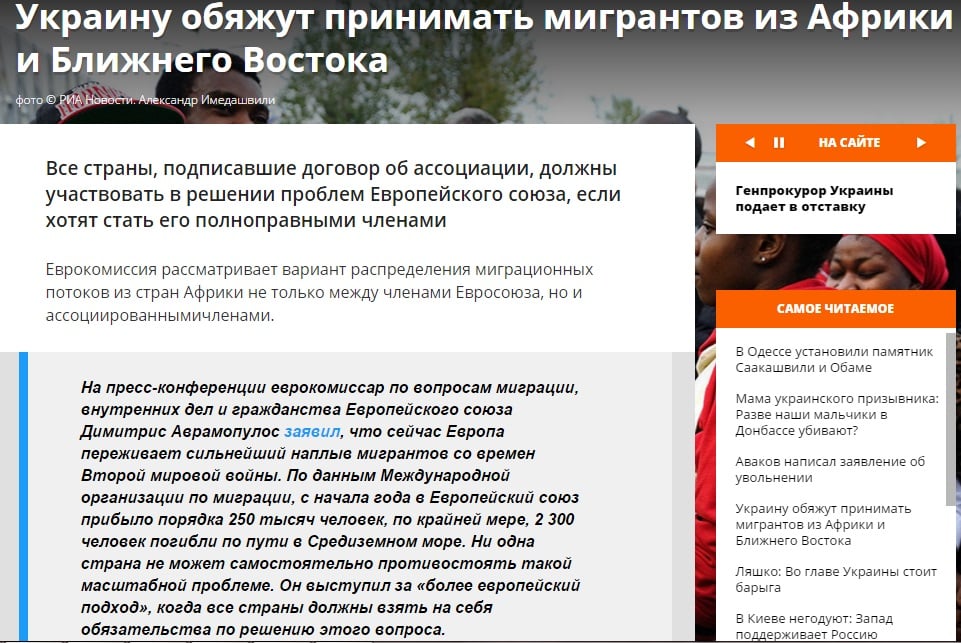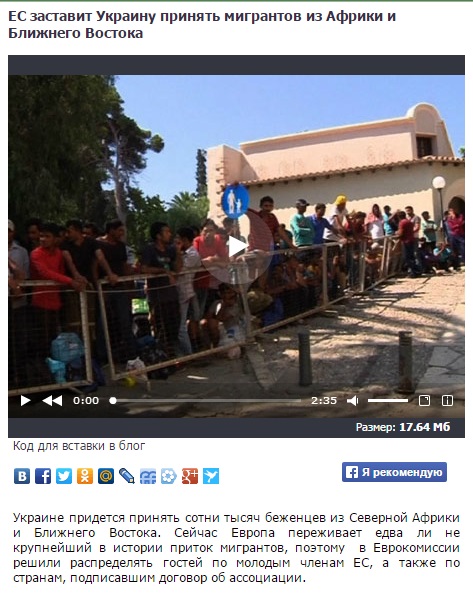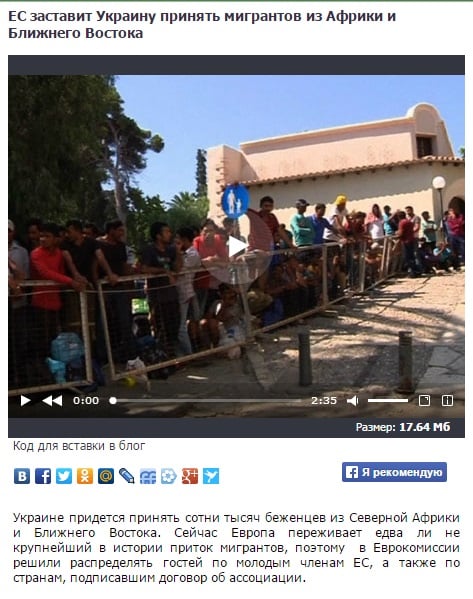 The Russian edition of Optimist also published the news, citing  an interview with Avramopoulos on Italian radio Rai News 24. (There is no link to an actual article, however, just a link to the news agency's main page.)
Dimitris Avramopoulos is quoted by Optimist as saying: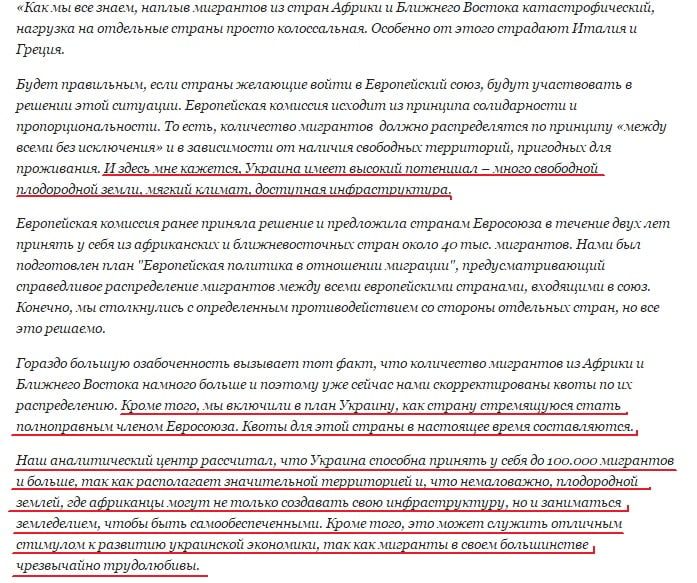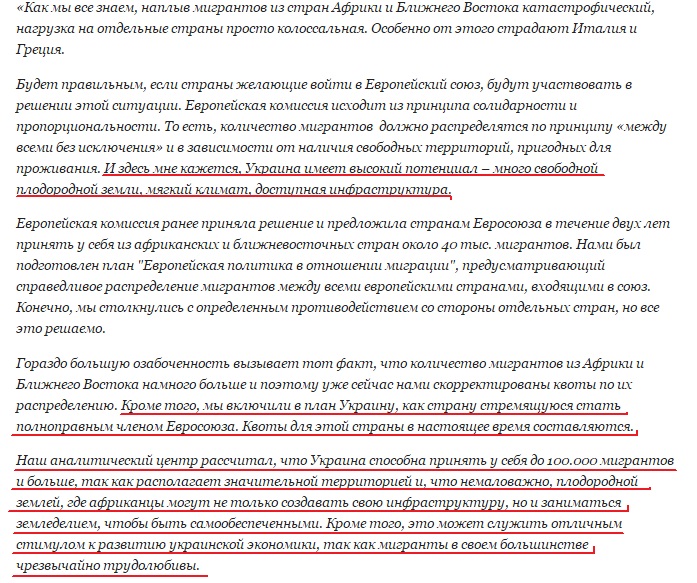 Translation:
As we all know, the amount of migrants from Africa and the Middle East is catastrophic and the burden on some countries is really impressive. Italy and Greece are particularly affected.
It will be correct to involve in the addressing of this situation countries that wish to join the European Union. The European Commission is based on the principle of solidarity and proportionality. That is, the number of migrants should be distributed according to the principle 'by all, without exception,' and depending on the availability of areas suitable for living. I think that Ukraine has a high potential at this point because there is a lot of free fertile land, mild climate and an easy to access infrastructure.
The European Commission has previously decided and proposed to the countries of the European Union to host about 40,000 migrants from the African and Middle Eastern countries during two years. We have elaborated a plan for 'a European policy on migration,' providing equitable distribution of migrants among all European countries outside the Union. Of course, we have faced some resistance on the part of particular countries, but it is a task at hand.
The fact that the number of migrants from Africa and the Middle East is growing is of much greater concern. Now we have adjusted the quotas of their distribution. In addition, we have included Ukraine to that plan as a country that is going to become a full member of the European Union. They make quotas for this country at the moment.
Our analytical center calculated that Ukraine is able to host up to 100,000 migrants and more, because there is a large area and, most importantly, there is fertile land. This would allow Africans to create their own infrastructure and to be engaged in agriculture, in order to be self-sufficient.  In addition, it can serve as a great incentive to the development of the Ukrainian economy, as migrants are mostly  extremely hardworking.
However Stopfake.org has been unable to find evidence of such a statement by the European politician. RAI's radio and television sites make no mention of a comment along these lines by Avramopoulos concerning Ukraine.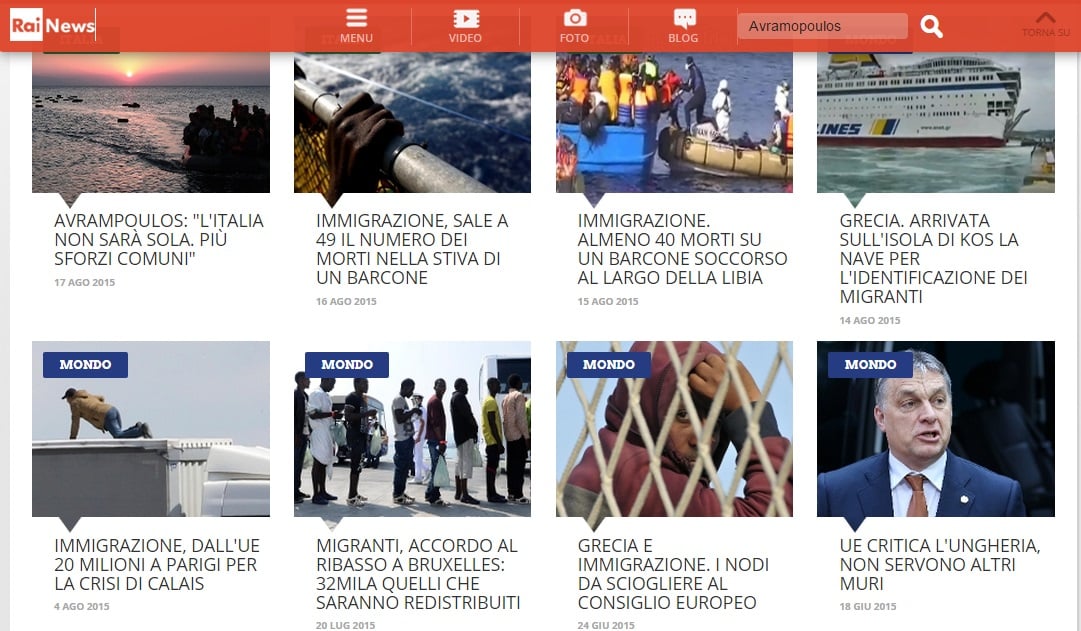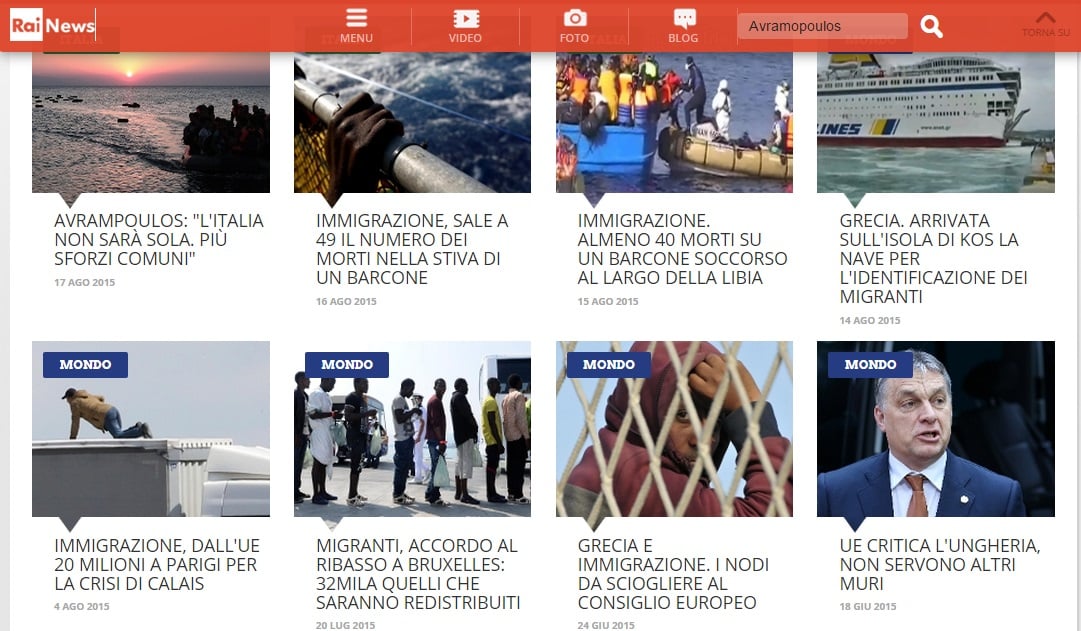 Avramopoulos made no such mention about Ukraine or obligations among signatories of the Association Agreement with the European Union during a speech in Brussels on August 14. The text of this speech is available on the European Commission's website.
From a legal point of view, the Association Agreement (Section III, Article 16) doesn't stipulate that the EU can force Ukraine to absorb migrants or refugees.
An agreement between Ukraine and the European Community in 2008 simply addresses immigrants coming from Ukraine or those coming to Ukraine with a Ukrainian residence permit or visa (Article 3).