Russia's Defense Ministry television channel Zvezda announced this week that the European Union would impose sanctions on the US in response to Washington's new sanctions against Moscow. Citing an anonymous Brussels source, Zvezda presented this information as a done deal. The anonymous source, according to Zvezda, claims the EU will limit American companies' access to European banks in response to sanctions against Russia.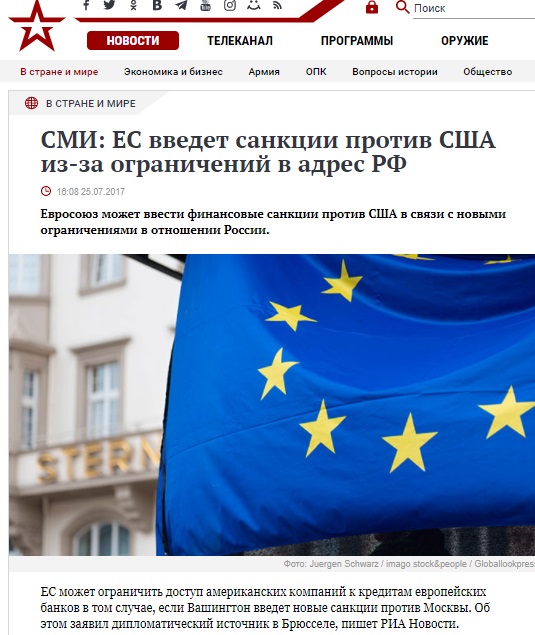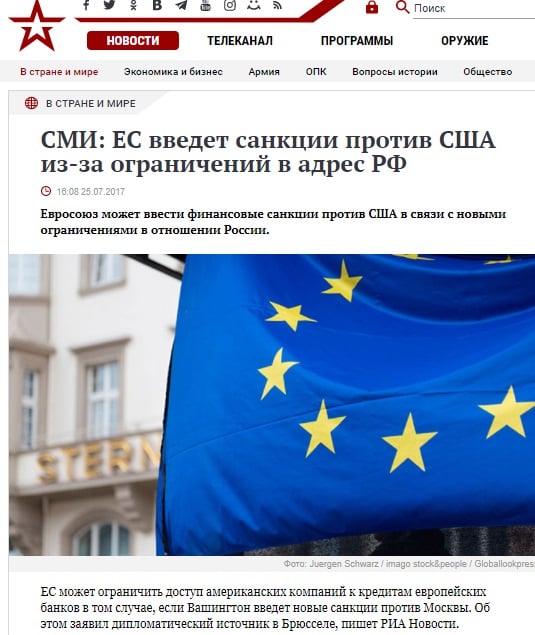 There have been no announcements from the EU about possible sanctions against the America. The European Union has however expressed concern that these new American sanctions could negatively impact the economic independence of European countries.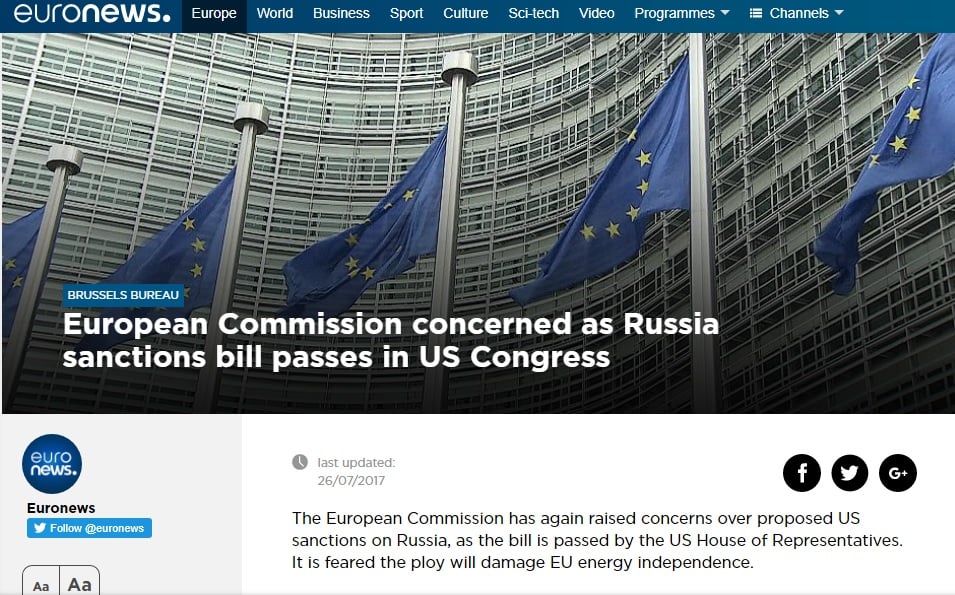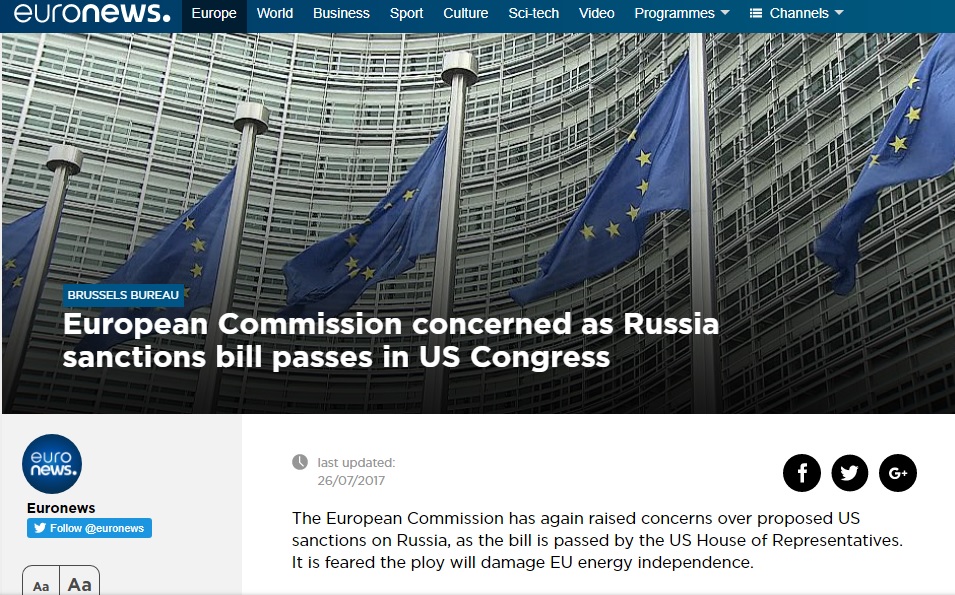 New US sanctions against the Russian Federation impose a ban on "investment in projects for pipeline energy exports, implemented with the participation of Russian state-owned companies." This measure directly concerns European companies that cooperate with the Russia's Nord Stream-2 pipeline project.
Speaking about the new US sanctions on July 26 European Commission President Jean Claude Junker said that while the EU fully supports Russia sanctions, the new American bill could have unintended unilateral effects on EU energy security. If the US does not take European concerns into account sufficiently, the EU would act appropriately.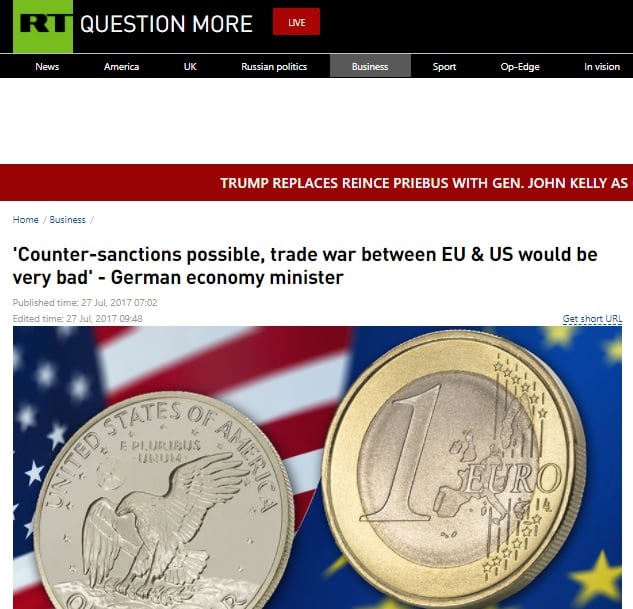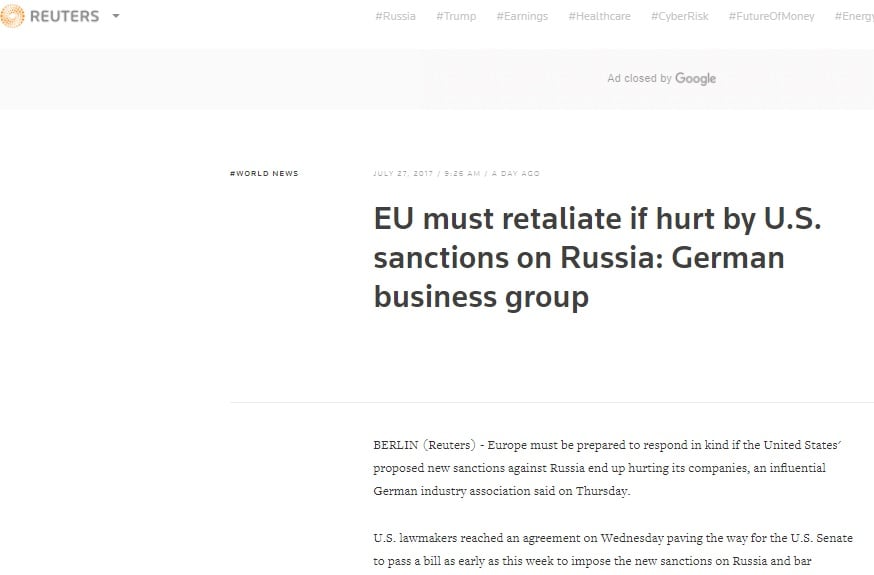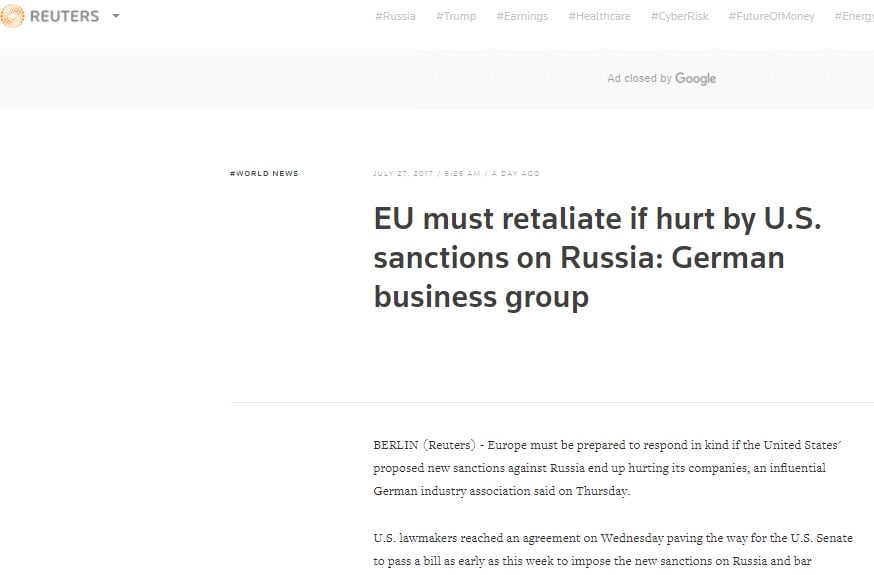 Junker said nothing about EU sanctions against the US.
Russia Today cites German economy minister Brigitte Zyries about retaliatory EU responses. What Zyries actually said was that she hoped the US administration had not moved on the sanctions with a view to harming Europe and that a trade war between the EU and the would be "very bad."
"Update: (31.7.2017): The German economy minister Brigitte Zypries said today that, the USA are leaving the joint sanctions-mechanism with the EU, Zypries told the german Funke-Mediengruppe: "Unfortunately they are doing so, so it is right for the EU Commission to take countermeasures." Europe is also willing to take them in the short term, "also in other areas". Rex Tillerson said in response that he is interested to find a balance and dialogue with the European partners. The outcome of the EU-response and coordination between the US and the EU is currently open."