The pro-Kremlin site Ukraina.ru announced that a measles outbreak in Ukraine can lead to Ukraine losing its visa free status with the European Union Schengen zone.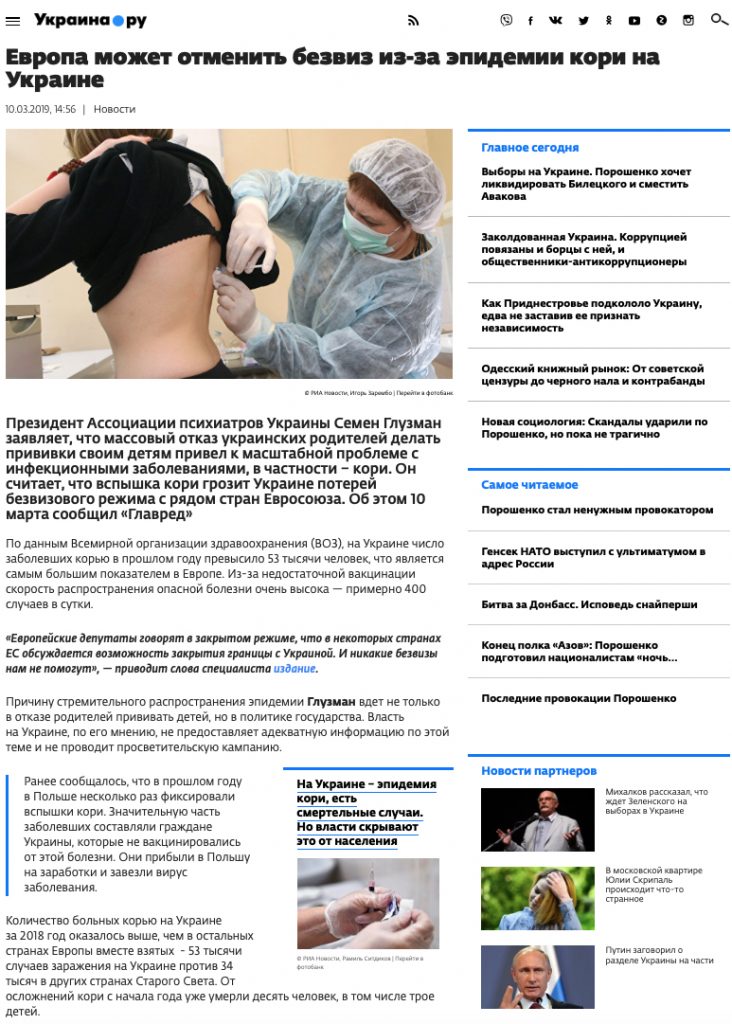 The publication cites the president of the Ukrainian Association of Psychiatrists Semen Hluzman as its source for the claim, Hluzman however, said something rather different and the latest EU report on Ukraine's adherence to the conditions of visa-free travel makes no reference to measles outbreaks.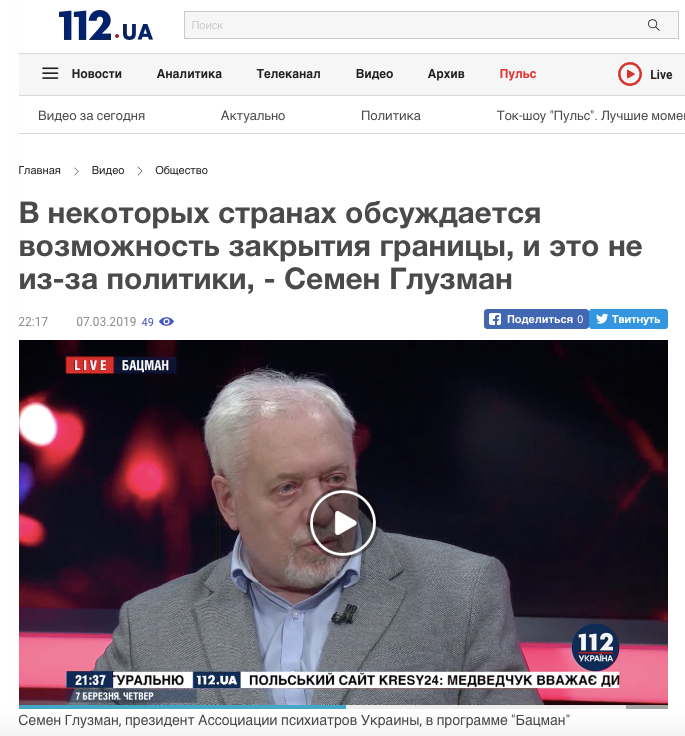 Discussing the measles outbreak on the Ukrainian television channel 112 Hluzman said that certain European countries were secretly discussing closing their borders with Ukraine. He did not specify exactly where this information came from, saying only it came from "one of the European parliamentarians" and never said that the visa-free agreement would be terminated.
Last December the European Commission published the second report on the implementation of visa-free regime requirements by eight countries in Eastern Europe including Ukraine. The report states that all countries are fulfilling the terms of visa-free travel but should take additional measures to combat corruption and illegal migration. The report does not mention any problems with measles or any other infectious diseases that might affect or terminate the visa-free regime.